ACLU: Transfer Transgender Inmate Kanautica Zayre-Brown to Women's Prison or Face Lawsuit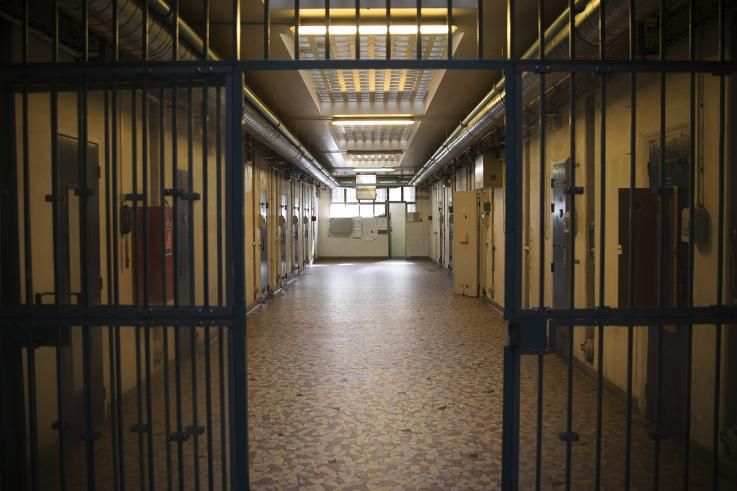 Kanautica Zayre-Brown, a woman who is transgender and serving a prison sentence in North Carolina, was moved to a different facility, but her transfer fell short of the American Civil Liberties Union's (ACLU) demands.
Zayre-Brown was convicted in October 2017 of insurance fraud, obtaining property by false pretenses and being a habitual offender. She was sentenced to more than nine years in prison and has been serving her sentence at Harnett Correctional Institution, a men's prison in Lillington, North Carolina.
On March 5, the ACLU of North Carolina demanded that the Department of Public Safety move Zayre-Brown to a women's facility based on its "constitutional obligation."
"The current situation is not only illegal but it is untenable for Ms. Zayre-Brown, as she is experiencing escalating distress regarding her safety as a woman in an all-male prison," said Sneha Shah, staff attorney with the ACLU of North Carolina.
The North Carolina Department of Public Safety (NCDPS) told Newsweek that Zayre-Brown was moved to Warren Correctional Institution on Thursday. However, she was taken to a different men's facility.
"At Warren, Zayre-Brown is housed in a single cell as opposed to an open dormitory, which has been deemed the most appropriate placement at this time," NCDPS said. "[The] prison will continue diligently conducting research on legal precedent and best practices across the country with an eventual goal of moving Zayre-Brown to a female facility."
Ames Simmons, policy director for Equality North Carolina, an LGBT advocacy group, said the organization believed she would be safest at a women's facility.
Equality North Carolina Executive Director Kendra R. Johnson said that Monday was the final day the NCDPS had to transfer Zayre-Brown, or the ACLU of North Carolina would file a lawsuit.
"We wanted to uplift that today—there's no fooling. It's April Fool's Day but this is no laughing matter," Johnson said, and encouraged people to vocalize their support for Zayre-Brown.
The day of the deadline, the ACLU of North Carolina joined activists from Southerners on New Ground to demand that Zayre-Brown be transferred to a female facility immediately.
"We're demanding that the Department of Public Safety transfer Kanautica to a women's prison, or we will see them in court," the ACLU of North Carolina said on Transgender Day of Visibility, the day before the demonstration.
During the protest, Zayre-Brown's supporters held a large sign that read "Transfer Kaunatica Now." They urged North Carolina Governor Roy Cooper to "stand on the right side of history" and transfer her to a women's facility.
"Kanautica is a North Carolinian," Jeremy Collins, Cooper's director of community engagement, previously said, according to The News & Observer. "She's a family member. She's a community member. She's a sister, a family member to all of us. We take that seriously. We want her safety."