'Less Due Process Than People Get in Traffic Court': ACLU Promises to Sue Trump Administration Over New Expedited Removal of Immigrants
The American Civil Liberties Union has vowed to sue the Trump administration over its latest plan to ramp up the deportation of undocumented immigrants by allowing authorities to remove an individual without a hearing before a judge.
"Under this unlawful plan, immigrants who have lived here for years would be deported with less due process than people get in traffic court," Omar Jadwat, ACLU's director of the Immigrants' Rights Project, said in a statement.
The plan is to fast-track deportation of undocumented immigrants who cannot prove they've been living in the United States for at least two years, according to a notice by the Department of Homeland Security. Immigration agencies would also be given the authority to remove an undocumented immigrant without a single court hearing.
The move expands the definition of "expedited removal" and will result in thousands more deportations. Previously, the guidelines only applied to immigrants who were caught within 100 miles of the border and within 14 days of arrival in the U.S.
Cecillia Wang, a deputy legal director at the national ACLU, tweeted on Monday that the new immigration plan is completely "unprecedented" but it's not a surprising act from the Trump administration.
"Reportedly government officials including in Republican administrations have worried that doing this would violate the Due Process Clause," she added.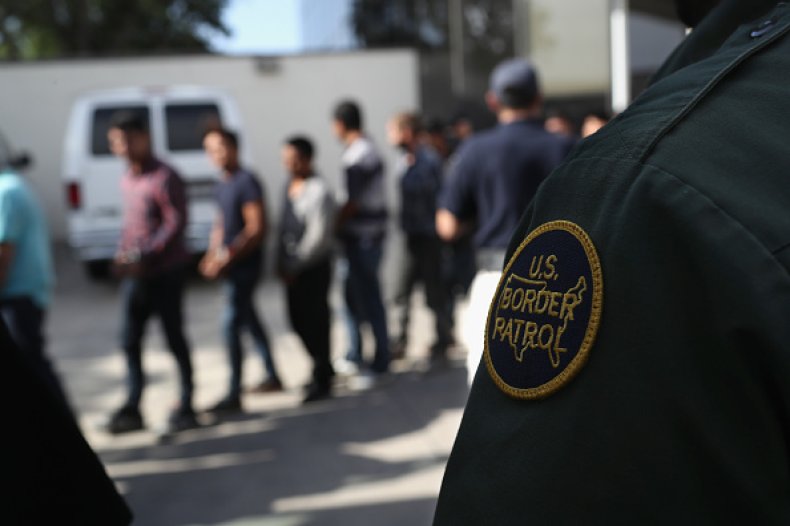 The Migration Policy Institute estimated that about 297,000 undocumented immigrants currently living in the United States could be subjected to the administration's expedited removal expansion.
In expedited removal proceedings, the burden of proof falls on the undocumented immigrant. This means that they will have to be able to persuade immigration authorities they've been living in the country for two or more years. But being undocumented often means living with as little a paper trail as possible, which can make it difficult to provide such evidence.
"One of the major problems with expedited removal is that the immigration officer making the decision virtually has unchecked authority," the American Immigration Council wrote on Twitter.
The new expedited removal rule will be officially published on Tuesday. The regulation comes less than a week after the Trump administration announced changes to asylum that would end protections for a majority of Central American migrants. Migrants who pass through another country and do not seek asylum there would not be eligible for protection in the U.S.
"Until Congress can act, this interim rule will help reduce a major 'pull' factor driving irregular migration to the United States and enable DHS and DOJ to more quickly and efficiently process cases originating from the southern border, leading to fewer individuals transiting through Mexico on a dangerous journey," acting Homeland Security Secretary Kevin McAleenan said in a statement.