ACLU Claims Marine Veteran Was Held by ICE to Possibly Be Deported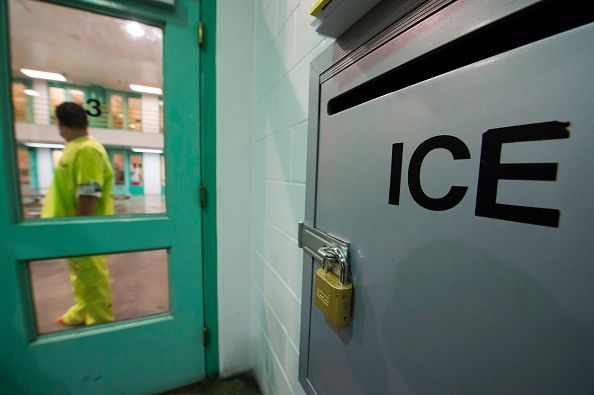 The ACLU has called an investigation after they claim a veteran and American citizen was taken in by Immigration and Customs Enforcement (ICE) for deportation.
Jilmar Ramos-Gomez, 27, was delivered and held in an ICE detention center for three days after he was arrested in Grand Rapids, Michigan, in November for allegedly trespassing and damaging a fire alarm at a hospital nearby, according to a statement from the ACLU. Ramos-Gomez, who is a Marine veteran, was handed over to ICE officials by the Kent County Sheriff's Office in December despite the ACLU stating the 27-year-old veteran had his passport on him when he was arrested.
"Ramos-Gomez was born in Grand Rapids, grew up here, and bravely served our country in Afghanistan," the ACLU said in a letter to the Kent County Sheriff's Department. "We are outraged, and demand that the Sheriff's Department conduct an immediate investigation."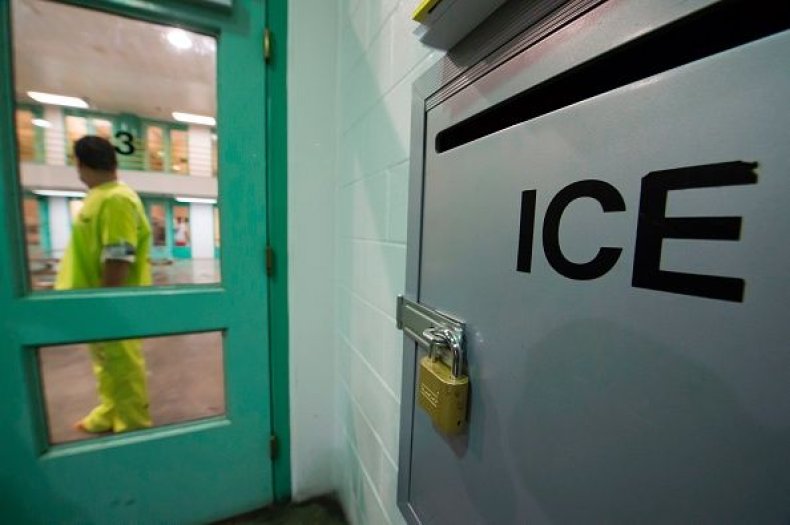 The ACLU wrote in their letter that although Ramos-Gomez pleaded guilty to the trespassing charge, he should not have been held in ICE custody and should have been released by the sheriff's department. Instead, Ramos-Gomez was held at the Calhoun County Detention Center in Battle Creek, Michigan, for three days, until his attorney secured his release.
"We are demanding an immediate investigation into why the Kent County Sheriff's Department held a United States citizen for ICE and then, instead of releasing him as legally required on December 14, 2018, caused him to be transferred to ICE detention where he was illegally held for three days," the letter read.
The ACLU stated in the letter that "his mental health has deteriorated even further as a result of his unlawful incarceration."
"It is incomprehensible that the Sheriff's Department turned a vulnerable, mentally ill United States citizen over to ICE so that he could be deported from his country—a country for which he fought on the battlefield. Mr. Ramos-Gomez risked his life protecting the rest of us. When he needed mental health services as a result, our government failed him. And now, Kent County has further failed him by facilitating ICE's efforts to illegally detain and deport him," the letter continued.
ACLU said in their statement that Ramos-Gomez, who served in Afghanistan, suffers from PTSD and said they believed it played a role in his arrest.
"He has episodes where he disappears and when he is found again, he often has no recollection of where he has been," the statement from the ACLU read.
Kent County Undersheriff Chuck DeWitt told CBS News that the department had followed their procedures.
"Once he was released from our custody, he was under the domain of ICE," DeWitt said. "Where they take him is their process."
Newsweek has reached out to ICE for comment but an automatic reply stated that all public officers at the agency are unable to respond to media inquiries due to the government shutdown.