ACLU Calls on ICE to Stop 'Severely Disabled' Asylum Seeker From Facing Deportation
The American Civil Liberties Union (ACLU) is calling on the U.S. Immigration and Customs Enforcement (ICE) agency to release a "severely disabled" 23-year-old asylum seeker facing potential deportation from its custody.
In an interview with Newsweek on Wednesday, Eunice Cho, a senior staff attorney at the ACLU's National Prison Project, warned that Manuel Amaya Portillo's deportation could be imminent, with the 23-year-old already being entered into deportation proceedings.
Amaya Portillo first came to the U.S. from Honduras in October of this year. He was apprehended by U.S. Border Patrol agents after being carried into the country on another person's back.
According to Cho, the 23-year-old has "a severe physical disability" leaving him with a "malformed left leg that is half the length of his right leg." He also has six fingers on each hand, with his extremities not being fully developed.
As a result of his condition, Cho said, Amaya Portillo has faced significant "persecution and harassment and stigma in Honduras."
If he is forced to return there, she said, the Honduran's life could be "at risk."
Cho said that she first encountered the 23-year-old during a visit to the Winn Correctional Facility in Winnfield, Louisiana, where he was being held up until Wednesday.
After asking to speak to the young man, the ACLU attorney said she was disturbed to learn that he had been given a "credible fear" interview, which immigration officials use to determine whether an asylum seeker's fears of returning to their home country are valid, over the phone.
As a result, she said, Amaya Portillo's disability was not apparent to the immigration officer conducting the interview, who determined that the 23-year-old's fears of returning to his home country were not credible.
"They're supposed to fill out a form on whether this person has a condition. He marked 'no', which is ridiculous, because if you had seen Mr. Amaya [Portillo], it would have been immediately obvious."
Cho said the ACLU is not only concerned for Amaya Portillo's future, however, but also with how he is being treated in ICE custody.
During his time in detention at the Winn Correctional Facility, Cho said, Amaya Portillo had been denied access to a wheelchair, forcing him to spend the majority of his time in ICE custody in his cell.
Meanwhile, the only way the 23-year-old had been able to shower and use the toilets at the facility was with "the assistance of other detainees who have been kind [enough] to help him out."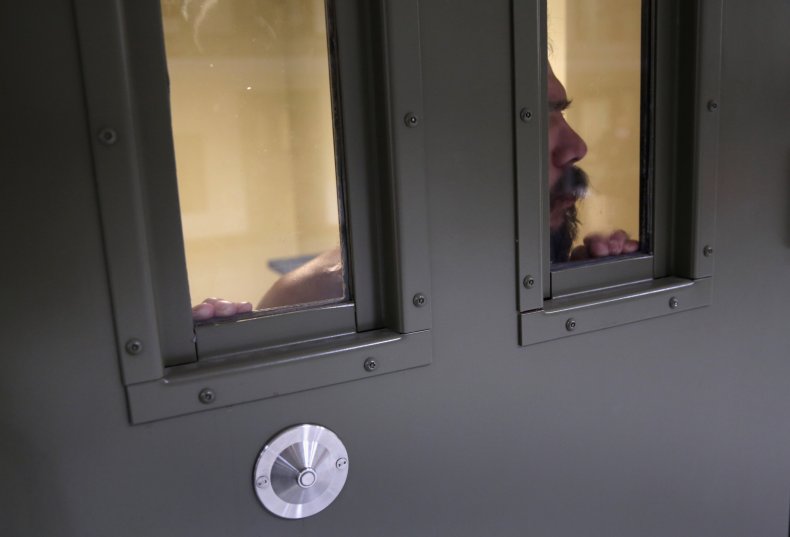 By denying Amaya Portillo access to a wheelchair and the assistance he needs, Cho said, immigration officials failed to comply with the requirements outlined in the Rehabilitation Act of 1973, as well as the Americans with Disabilities Act.
Shortly after Newsweek contacted ICE for comment for this article on Wednesday, Cho said she had been notified by the agency that her client was in the process of being moved to Alexandria, Los Angeles, "the staging ground for deportations."
The ACLU attorney said she was told that the 23-year-old was being moved for "purely operational reasons."
"This is the most rapidly evolving situation that I have encountered," Cho said.
Amaya-Portillo, she said, "has now been issued a notice to appear."
While that means that the 23-year-old is "no longer in imminent danger of being deported," he "is still in deportation proceedings."
Instead, Cho said, the Honduran national "should be released from detention so he can pursue his asylum claim with the full benefit of having his needs met."
If Amaya-Portillo were to be granted asylum in the U.S., she said, he already has a sponsor in New York who is willing and waiting to take him in.
Newsweek has contacted ICE for comment for this article.