ACLU Wins Round on 'Torture Report'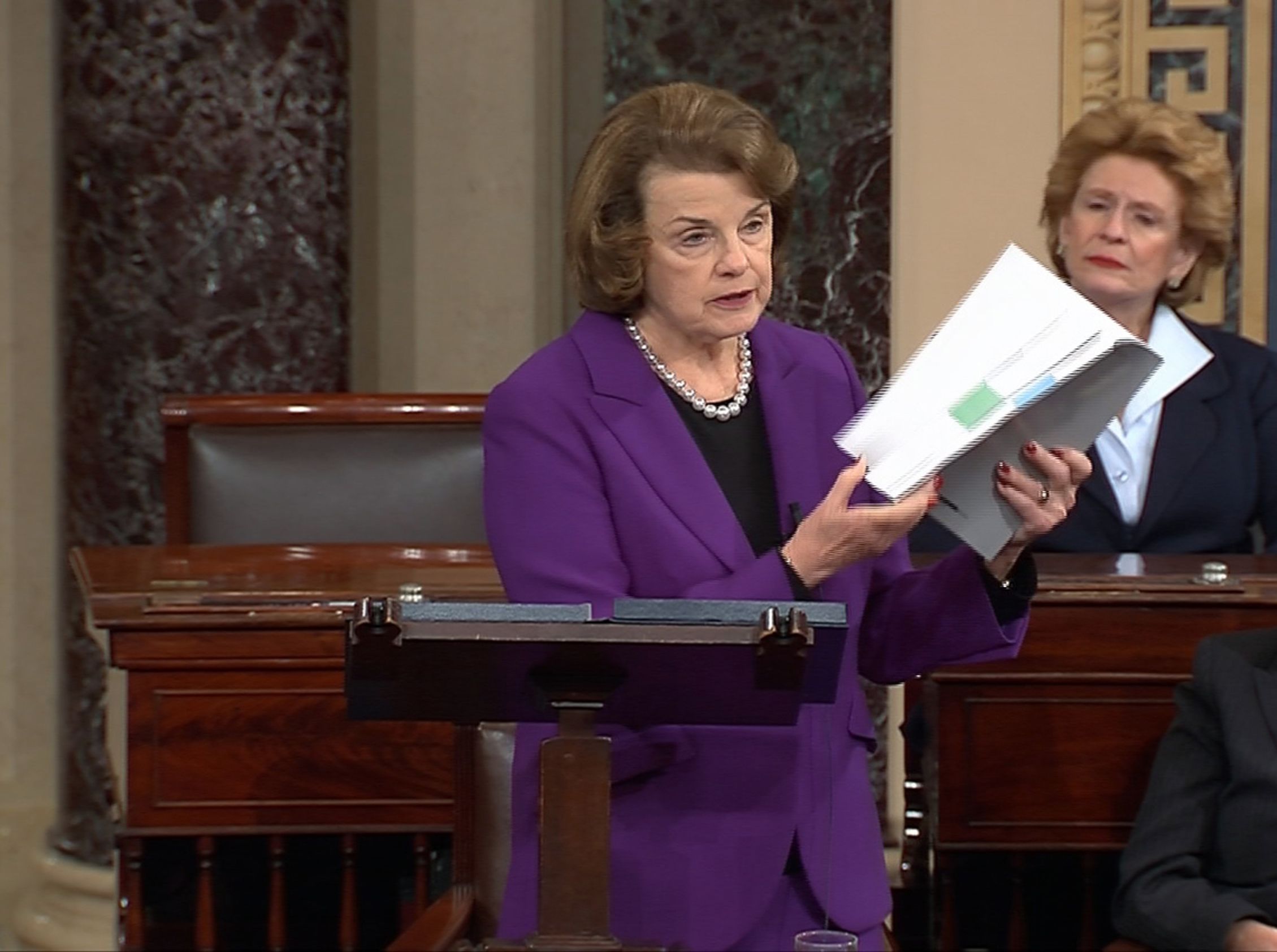 The American Civil Liberties Union early Monday withdrew an emergency motion filed late last month in its Freedom of Information Act lawsuit that blocked the chairman of the Senate Intelligence Committee from collecting all copies of the committee's full, unredacted report on the CIA's "enhanced interrogation program."
The move came after the Department of Justice (DOJ) responded to the motion on Friday night, promising that the Obama administration would not destroy or return to Senator Richard Burr, R-North Carolina, copies of the report without permission from the judge in the ACLU's lawsuit.
"The government can now assure the court that it will preserve the status quo either until the issue of whether the Full Report is a congressional document or an agency record is resolved, or until it obtains leave of court to alter the status quo," the Friday brief reads.
Hina Shamsi, director of the ACLU National Security Project, explained in a statement, "We now have the on-the-record commitment we sought from the CIA and other agencies that they refused to provide before we filed our emergency motion. Although the CIA is still fighting to prevent the American public from seeing the full torture report, this dispute is for the court to decide. Senator Burr's extraordinary attempt to interfere with the court's jurisdiction over the torture report fails."
Last year, the committee, then headed by Senator Dianne Feinstein, D-California, distributed copies of the 6,900-page report to the White House and various federal agencies. Earlier this year, Burr demanded that all copies be returned.
"I consider the report to be a highly classified and committee sensitive document," Burr wrote in a January 14 letter to President Barack Obama. "I request that all copies of the full and final report in possession of the Executive Branch be returned immediately to the Committee."
What the committee publicly released last year is a 500-page summary of the report, which describes the CIA's "enhanced interrogation program" as brutal and ineffective. The report also said the agency lied to Congress about the effectiveness of its methods. (The CIA has long denied these allegations.)
In its brief, the DOJ echoed Burr's sentiment about the sensitive nature of the full document: "[The] Committee as a whole made a determination not to publicly release the Full Report…. The ACLU points to no communication from the full committee that contradicts that clearly articulated intent…. Although the ACLU invites the Court to take sides in this legislative dispute, the Court should resist undoing through litigation what the full SSCI decided through the political process."
The brief leans toward nondisclosure, but as long as all copies of the full report are not returned to Congress it is covered by the Freedom of Information Act and therefore could possibly be released to the public.