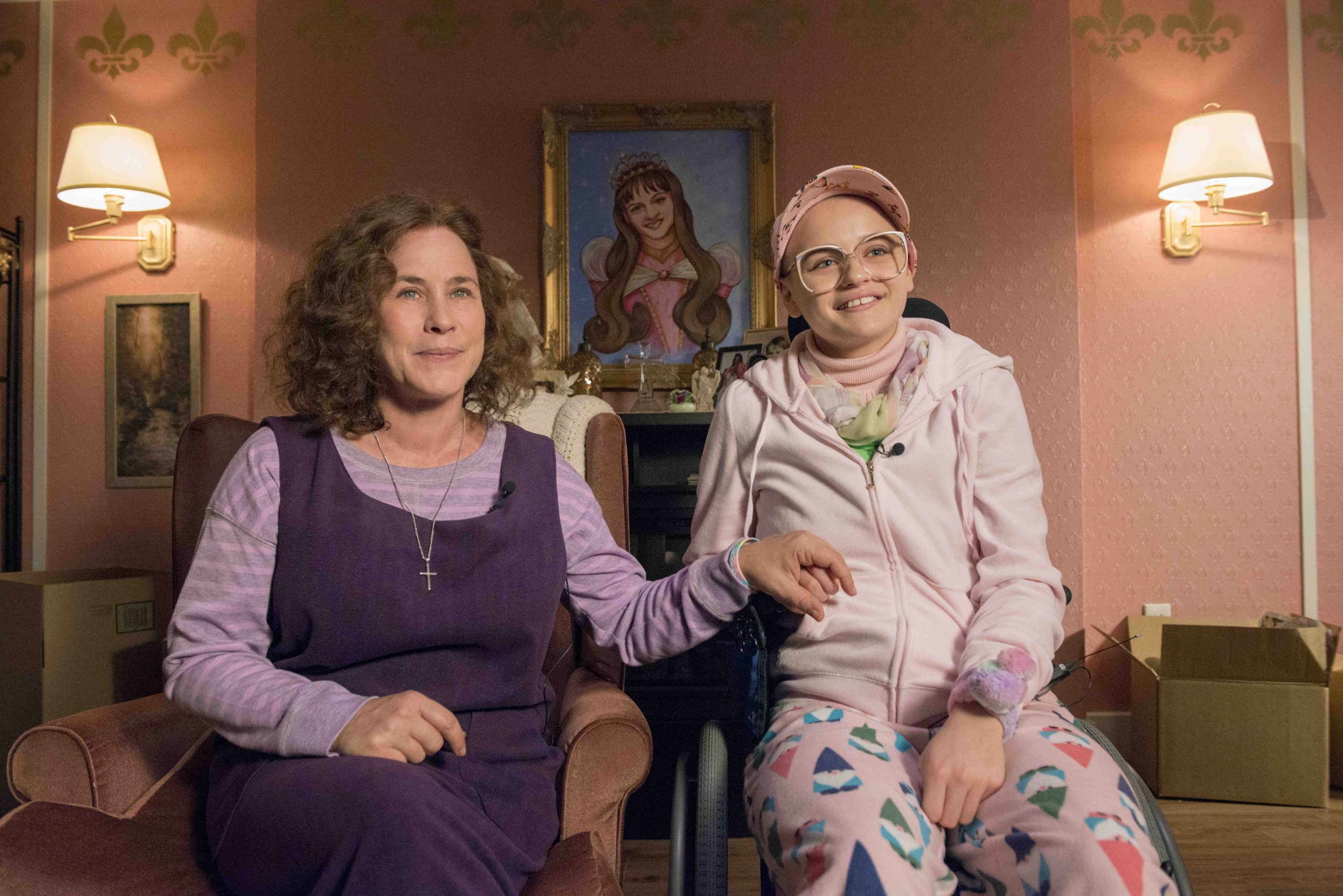 Dee Dee Blanchard was killed by her daughter, Gypsy Rose Blanchard, in 2015, but parts of the pair's story still live on online. The mother-daughter duo had a joint Facebook page to update their friends, family and fans on Gypsy's health, and the page is still active today.
It's unclear exactly who runs the page, which is now memorialized, but no new posts have been added since Blanchard's death.
When opening the page, under the name Dee Gyp Blancharde, the first post seen is one posted by Gypsy after her mother's murder. "That Bitch is dead!!" it reads. As those knowledgeable on the story of Gypsy know, it was this post that traced police to Gypsy and her then-boyfriend Nicholas Godejohn.
The post does not allow comments, but many others from 2015 live on. Concerned neighbors and friends of the family commented with fear and hope when Blanchard and Gypsy were considered missing. "Her car is here. No one on the house. The cops told me to leAve. There is nothing I can do," wrote Lily Strain.
Others commented with questions. "If anyone hears anything please let me know...these two precious people are so so sweet and doesn't deserve this.. they've been through enough!" said Christy Hall Clatterback.
An in-time update also told the online community what was known before Blanchard's death was announced. "I am a neighbor and here is what I know," wrote Tye Wolfe. "Dee Dee and Gypsy are not at their home. The sheriff's department is here and they have begun an investigation. What I was told by one of the deputies an hour ago was that they are not in the home (alive or not) and that there were signs of suspicious activity. There has been an endangered persons notice put in the local news. The neighbors have been interviewed and now they are investigating the property for anything that can lead to finding them."
Along with the disturbing post are photos from Gypsy's childhood. The profile photos shows Gypsy clutching a stuffed bear while smiling, wearing a straw hat. There are two photos on the page of Gypsy dressed as a princess, seemingly while visiting Disney.
One profile photo sticks out in particular. The text-based image reads "Alive With HPN." HPN stands for Home Parenteral Nutrition. The definition of Home Parenteral Nutrition is "the medical term for infusing a specialized form of food through a vein (intravenously). The goal of the treatment is to correct or prevent malnutrition," according to Mayo Clinic.
No comments are accepted on the page in 2019. Facebook's message about the memorialized page reads "We hope people who love Dee Gyp will find comfort in visiting her profile to remember and celebrate her life." Blanchard's story is presented in Hulu's The Act.