College Help: ACT Test Will Soon Offer Free Online Study Guides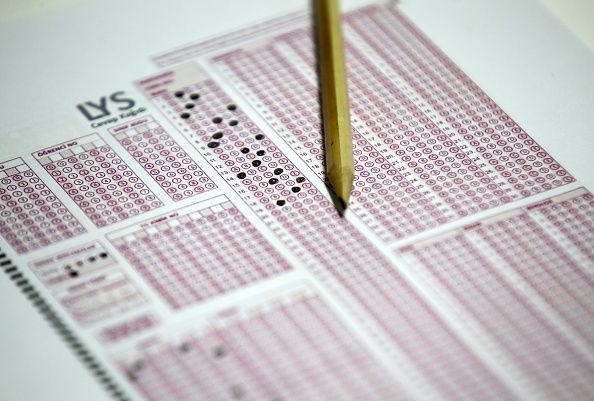 Parents and guardians, rejoice: Students will soon have access to free ACT test prep online.
ACT, known for its college admissions testing services, announced in a statement Tuesday that its new online learning tool and test practice—dubbed "ACT Academy"—will be available free of charge starting this spring.
"ACT Academy will help students improve their readiness for the ACT test and college and career by giving them the resources they need," Suzana Delanghe, ACT's chief commercial officer, said in the statement. She added it will "work to close gaps in equity, opportunity, and achievement for underserved learners."
The service will customize study plans for students based on their ACT, pre-ACT or official ACT practice test scores via "video lessons, interactive practice questions, full-length practice tests, educational games and other materials targeted to their academic needs," the statement said. Resources will stem from OpenEd, an ACT-owned online open-resource catalog, NASA, PBS and other organizations.
ACT Academy will be compatible with all devices, and available anywhere with Internet access, according to the statement.
ACT currently offers a six-month subscription to an interactive test prep course for $40, and as of 2016 has partnered with Kaplan Test Prep to offer live, online courses led by "master teachers" for free to low-income students who register for the ACT with a fee waiver. The program cost is less than $200 for other students.
College Board, which administers the competing SAT exam, already partners with Khan Academy to provide free SAT practice tests and tailored practice plans.
The ACT became the most popular college admission test—surpassing the SAT—in 2012, with more than 2 million students sitting for the test last year. Reported differences between the two include: The ACT allots less time per question, the ACT has a science section and the SAT has a math subsection that prohibits calculators.