Acting DHS Secretary McAleenan Walks Back Trump Claim of Sending Migrants to Sanctuary Cities, Florida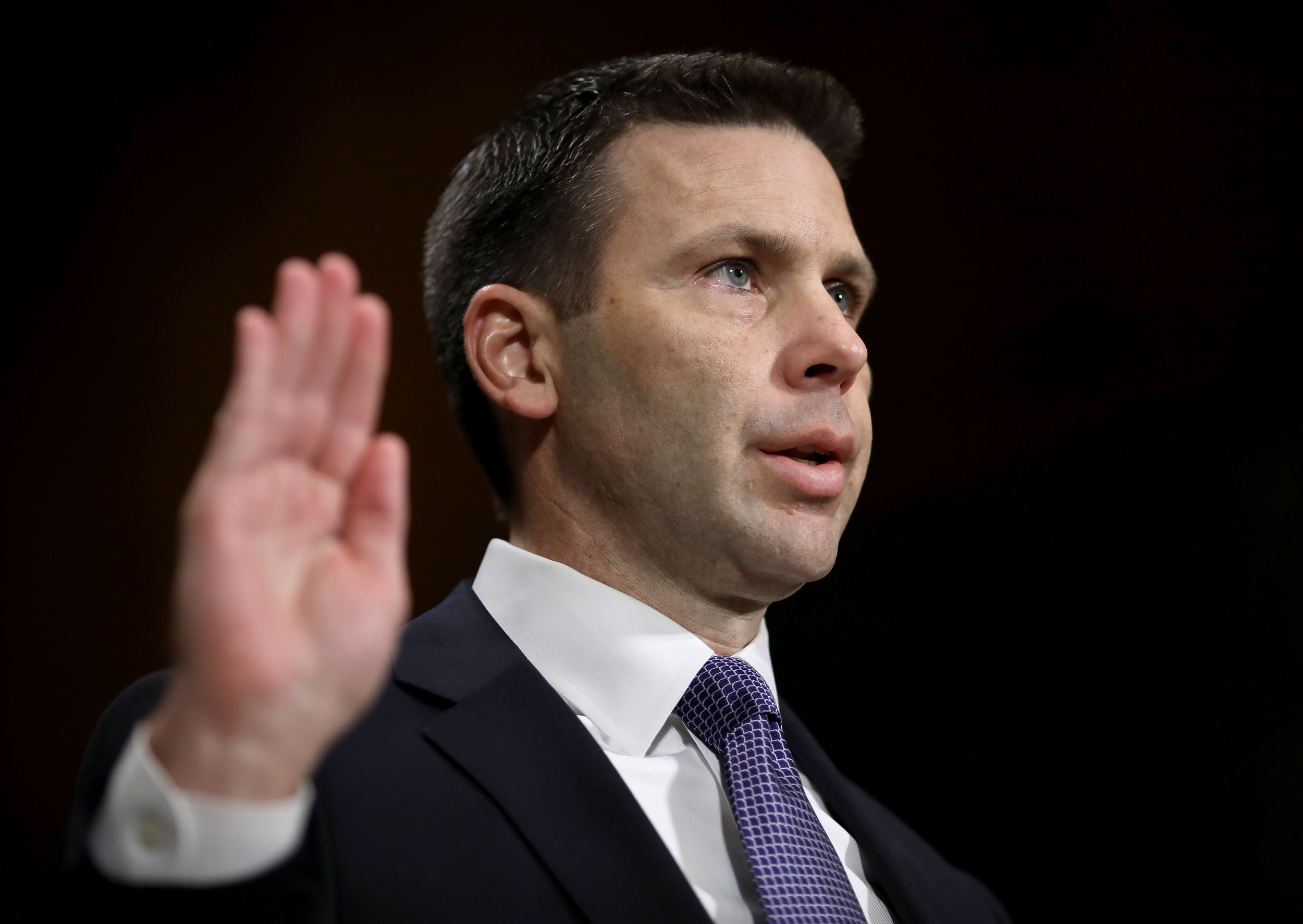 Kevin McAleenan, the acting Department of Homeland Security secretary, appeared on CBS's Face the Nation on Sunday and attempted to clarify confusion surrounding the proposed relocation of migrants to Florida and other locations across the U.S, including sanctuary cities.
"The system is full," he said, explaining why multiple plans have been floated. "We've been very clear about that, so what we're trying to do is plan to be able to manage that capacity safely, to bring people where we can process people efficiently."
The CBS interview came after several days of controversy over whether migrants who crossed the border without proper documentation would be relocated to the Broward and Palm Beach counties in Florida.
Local officials immediately pushed back after Customs and Border Patrol briefed them on the plan, and, by Saturday, an official confirmed to Newsweek that those Florida counties were no longer being considered.
McAleenan elaborated that Buffalo, New York and Detroit, Michigan were no longer in consideration. Instead, the department is looking at places with "high capacity border control sectors" including San Diego, California, and other Southwest border facilities.
The reversal, he said, came after considering other options.
The acting secretary further clarified that the agency is not prioritizing sending migrants to sanctuary cities, a claim made by President Donald Trump in an apparent effort to roil his political foes.
"We're sending many of them to sanctuary cities, thank you very much," Trump said at a rally earlier this year. "They're not too happy about it. I'm proud to tell you that was my sick idea."
When asked directly if the agency was sending migrants to locations that don't criminalize undocumented immigrants, McAleenan eventually said "no," but only after a brief back and forth with host Margaret Brennan.
"Your agency transporting people to these cities, is that going to happen?
"Our transportation is based on operational necessity and capacity to process safely," he said. "That's what we're doing.'
"So, no, is the answer?," Brennan pressed.
"Correct," he replied.
According to Customs and Border Protection, the agency has apprehended 500,000 immigrants crossing the southern border in the 2019 fiscal year, with roughly 4,500 arriving in the past week. The volume has sparked growing concern over the overcrowding of holding facilities, as well as the treatment by border patrol of young children and families attempting to enter into the country.
Despite claims by President Donald Trump and other hard-liners on immigration, illegal border crossings have been on the general decline since 2000, according to data from the Department of Homeland Security. In 2018, for example, Customs and Border Protection apprehended 396,579 undocumented people entering the country illegally. The number hovered at 1.6 and 1.3 million in 2000 and 2001, respectively.