Gunman in Custody After Five Hour Standoff with San Diego Police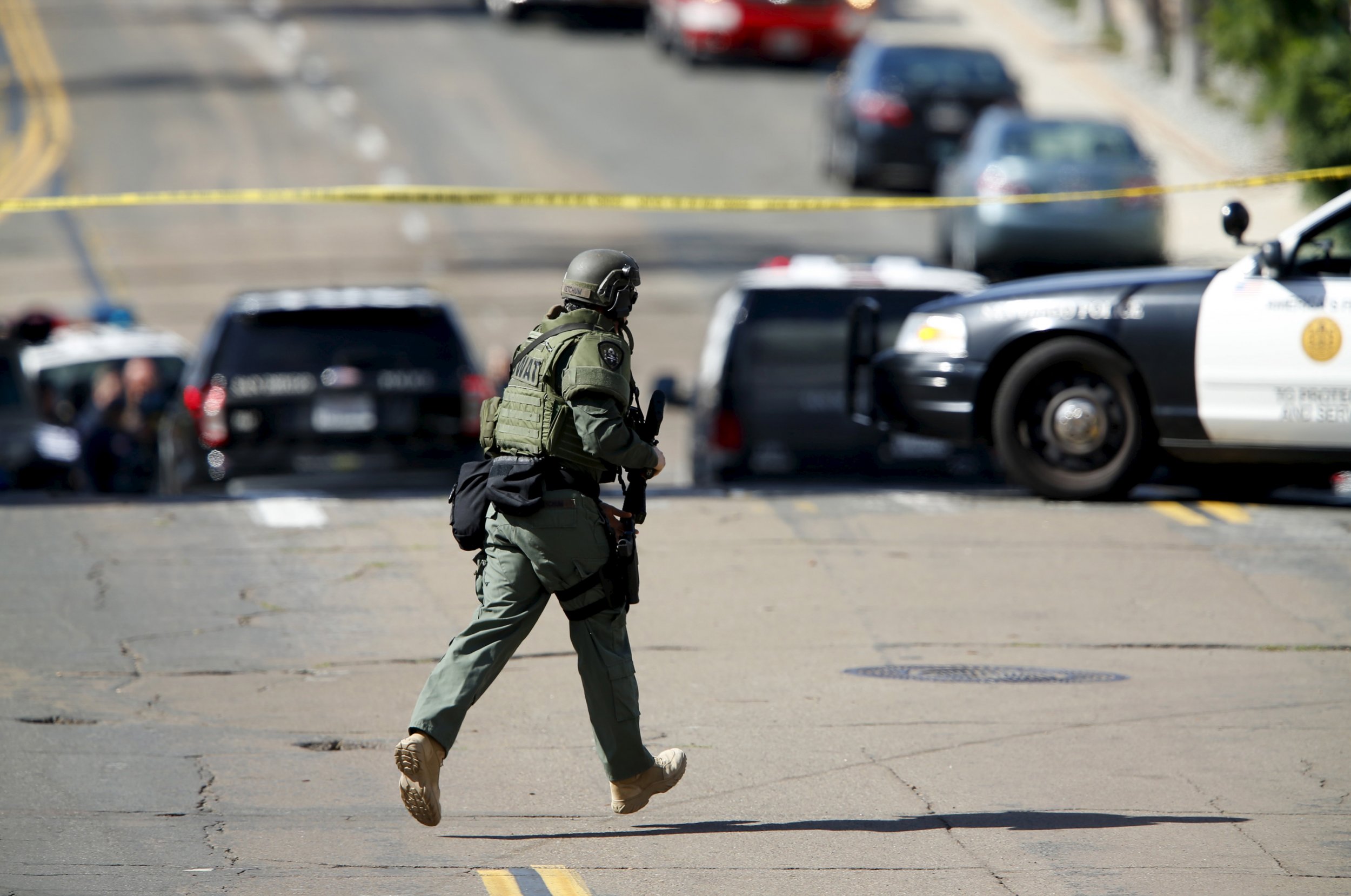 A gunman is in custody after a five hour standoff with San Diego police on Wednesday, the city's police department said on social media.
San Diego Police Department Lt. Scott Wahl said officers first responded to a domestic violence call at 2445 Brant Street, a residential apartment building, around 9:40 a.m. local time. The gunman shot at officers from a top floor apartment when they arrived. None of the officers were injured and the gunman remained barricaded inside the apartment.
Authorities began using a negotiator to speak with the gunman in an attempt to get him or her to surrender and though the gunman spoke briefly, asking for water, the shooter stayed in the apartment.
The suspect has been identified by authorities but they haven't released a name. "We do not have any information on any injuries," Wahl said during a brief press conference.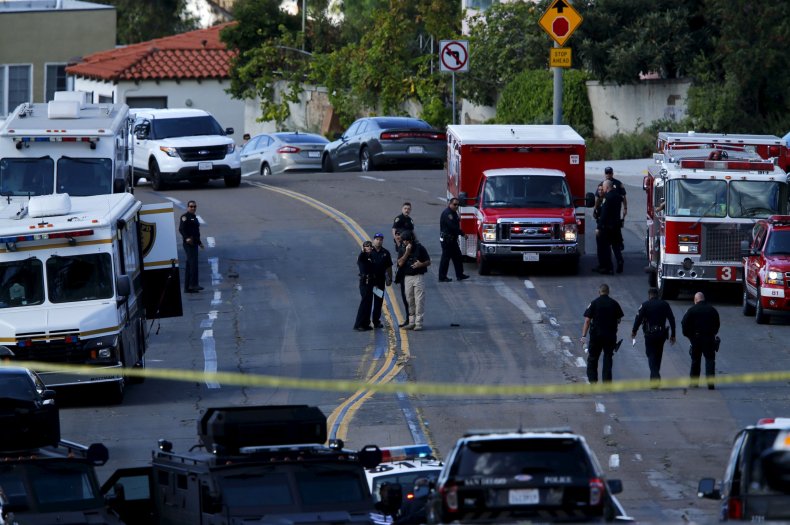 Authorities used tear gas inside the building. Police officers typically use tear gas to control and subdue aggressive individuals and crowds.
Local reporter Marie Coronel said she heard dozens of gun shots from the scene. Wahl described the weapon as a long range, high powered rifle. Because of the weapon's long range capabilities, flights were temporarily barred from landing at the San Diego airport, causing delays.
The location targeted by the shooter is described as a multi-unit residential condominium building in the Bankers Hills community, according to Realtor.com.
The City Tree Christian School and Washington Elementary School were placed on lock down as a precaution during the standoff. Authorities asked parents to stay out of the area. Children at both schools were unharmed.
"Great job," San Diego Mayor Kevin Faulconer told the police department. "Thank you for keeping Bankers Hills and San Diego Safe."