Active Volcanoes Around the World That Could Erupt at Any Moment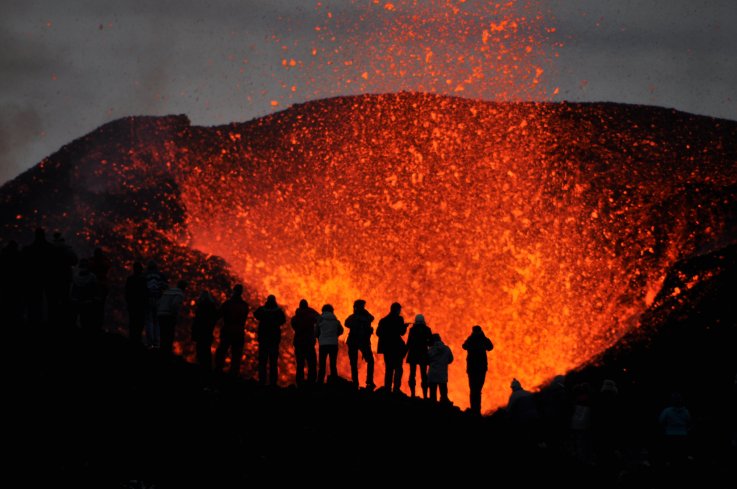 Falling ash, running lava and hot gases can create unstable situations for visiting an active volcano, but the views are often breathtaking and the excitement of a possible fire show lures in those seeking an adrenaline rush. Despite the dangers, tourists continue to flock to these volatile spots for the incredible views, and perhaps bragging rights. For those looking to explore these natural wonders, all around the world there are volcanoes you can get up close and personal with (at your own risk, of course).
1. Eyjafjallajokull, Iceland
This volcano lies beneath a glacier of the same name and put Iceland on the travel map when it erupted in 2010. Since then, the region has become a popular destination. Either rent a car or for those that are a little bit more outdoorsy, take the two-day Fimmvörouháls trail starting in Reykjavík.
Elevation: 5,417 feet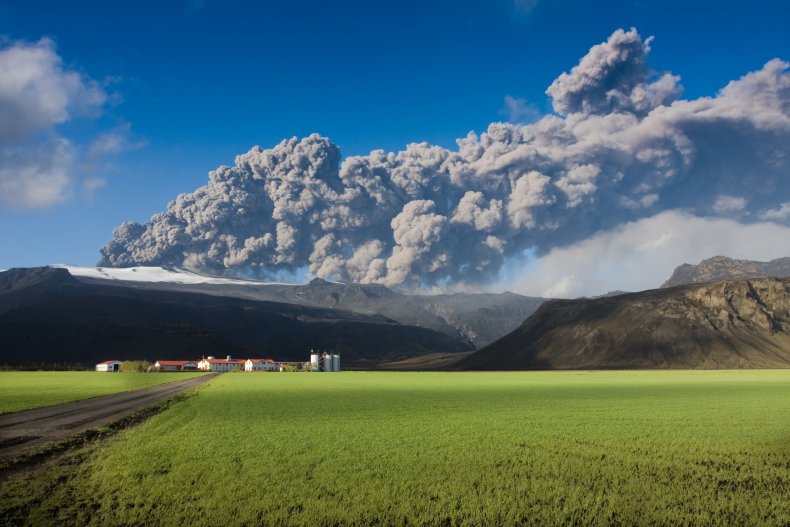 2. Mount Merapi, Indonesia
Merapi only erupts every five to 10 years, but when it does, it's a sight. The volcano is near the densely populated city of Yogyakarta and its lava and ash have made the land fertile. The volcano has also been important to the history of sultans and kings.
Elevation: 9,547 feet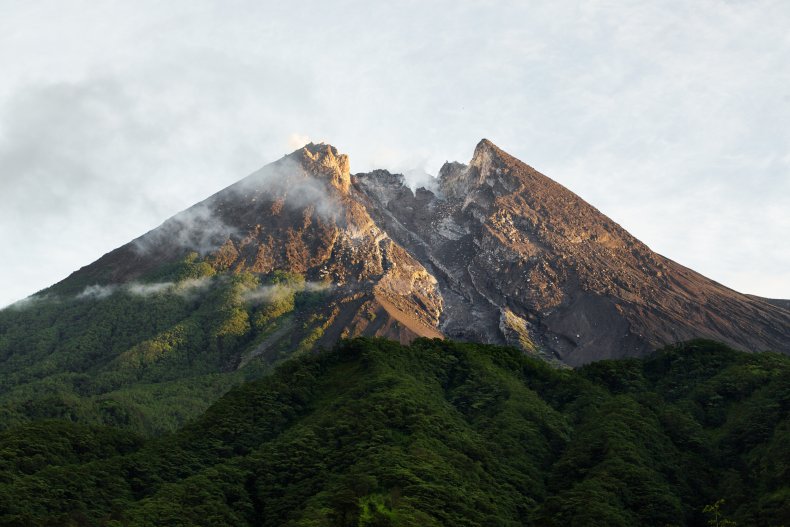 3. Erta Ale, Ethiopia
Though not very tall and imposing, Erta Ale is one of the only volcanoes in the world to have a nearly consistent lava lake. It is located in the Danakil Depression, which is considered one of the hottest places in the world.
Elevation: 2,011 feet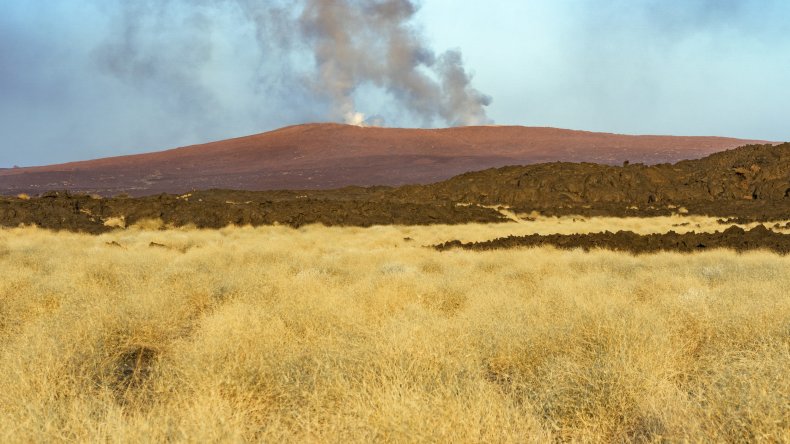 4. Mount Stromboli, Italy
One of the most famous and active volcanoes in the world, Mount Stromboli makes up one of the Aeolian islands off the coast of Italy —only accessible by boat. The volcano gained some negative press in 2019 when an eruption killed a hiker.
Elevation: 3,031 feet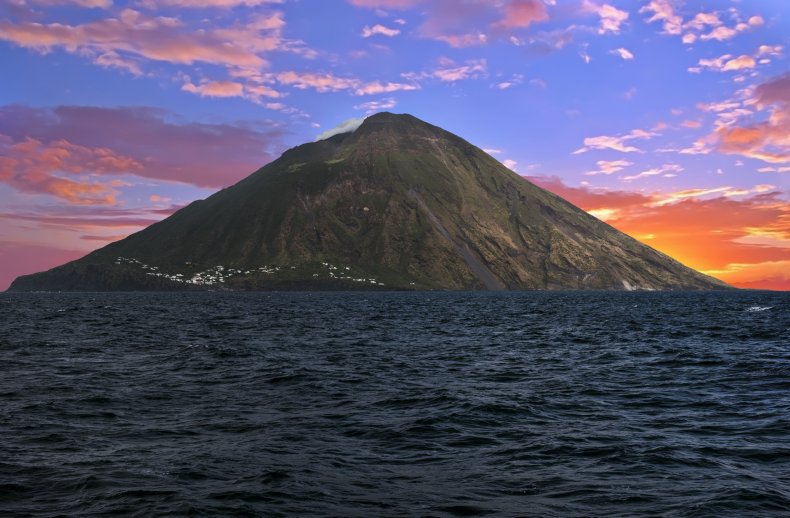 5. Kilauea, Hawaii
The most active volcano in the world is in Hawaii, where volcanoes hold local cultural lore. Kilauea is bordered by Mauna Loa volcano, Kau Desert, Ainahou Ranch and a fern jungle. Nearby is also the Thurston Lava Tube which can be visited, as well as the surrounding lush jungle.
Elevation: 4,009 feet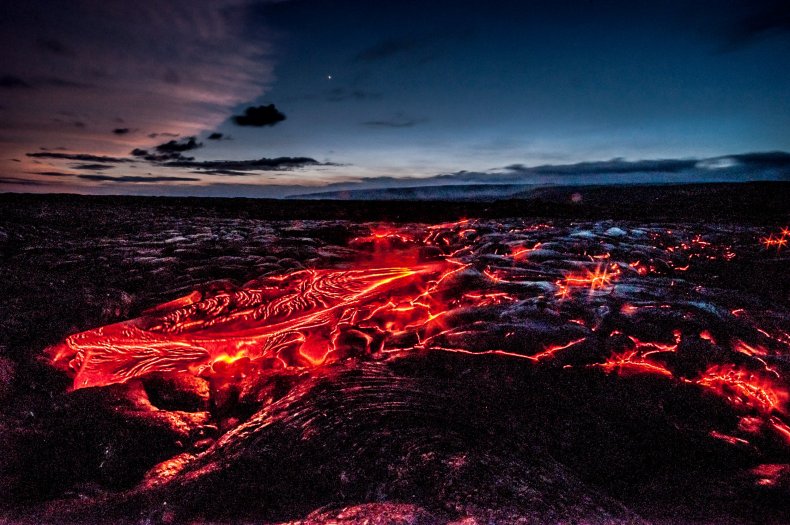 6. Pacaya, Guatemala
Those looking to avoid helicopter flights and long car rides can enjoy the views of Pacaya from their hotel room in Guatemala City. The volcano lets off heat, which visitors have discovered is perfect for roasting marshmallows, so remember to bring your s'more ingredients.
Elevation: 8,428 feet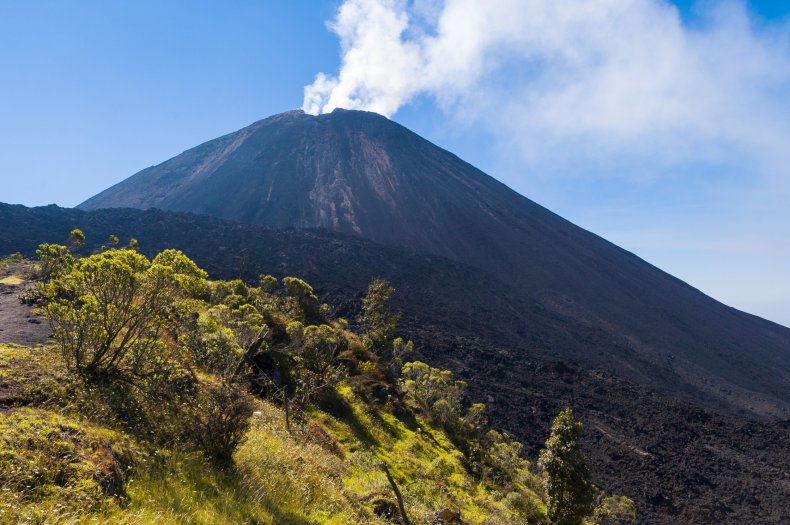 7. Mount Etna, Italy
Not only is Mount Etna known as one of the most picturesque places on the island of Sicily, Etna is also the most active volcano in Europe as one of the longest erupting volcanoes, for the past 2,000 years. The ash creates fertile soil that yields excellent wine.
Elevation: 10,810 feet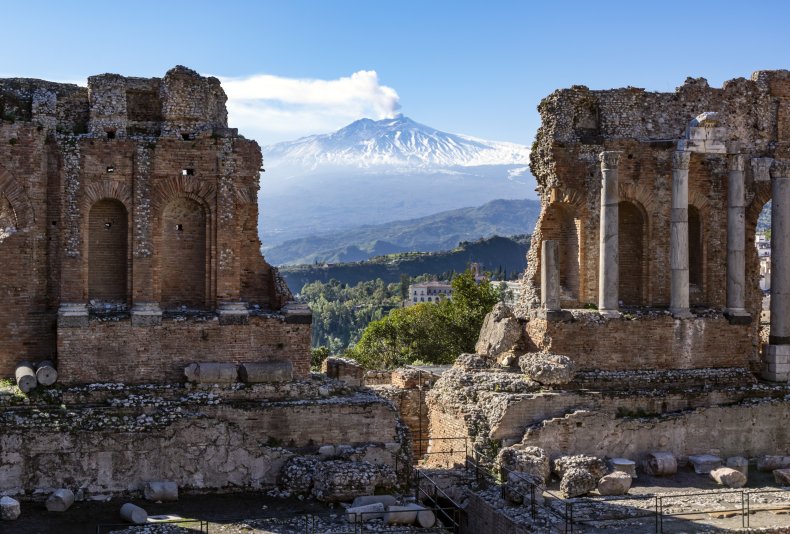 8. Sakurajima, Japan
Less than 5 miles away from the city of Kagoshima, Sakurajima erupts almost every day. Visitors can take a hike or visit the observatory, which is the closest spot to safely view the emissions. The lava has created interesting produce, including the world's largest radish and the smallest peelable orange.
Elevation: 3,665 feet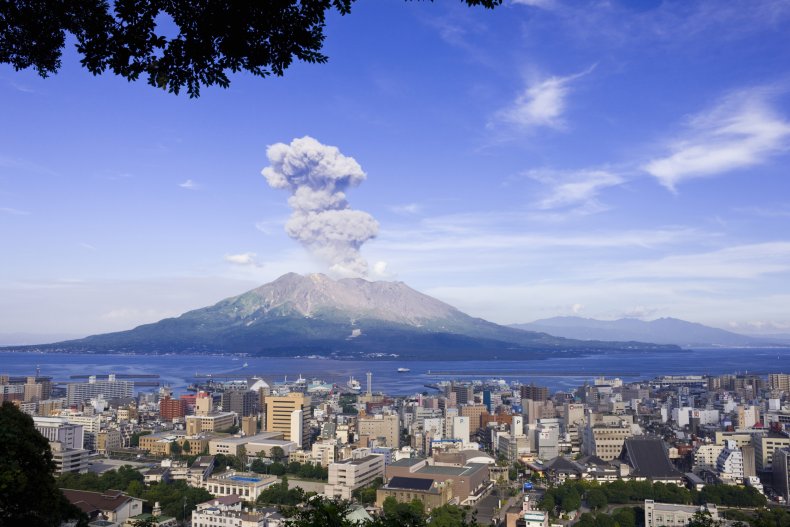 9. Mount Yasur, Vanuatu
1uatu is an island that few know about, but the people there are considered some of the happiest in the world. Near Fiji, in the South Pacific, Mount Yasur became famous when it was observed by Captain Cook in 1774. Visitors should remain alert to warning signs as it can erupt with minimal warning.
Elevation: 1,184 feet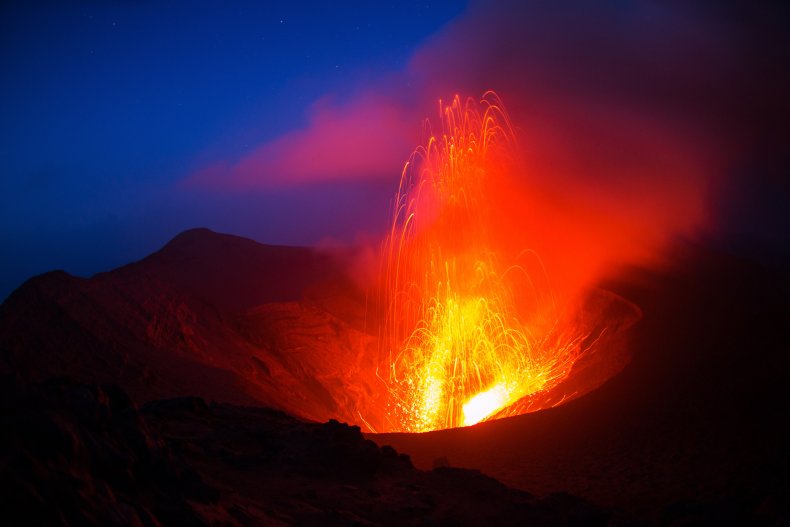 10. Volcan de Colima, Mexico
Volcan de Colima is considered one of the most dangerous volcanoes to visit. It had quite a bit of activity in the 1990s but had a huge explosion in 1913 which blew off part of the crater. Ciudad Guzmán is the closest city to the volcano.
Elevation: 12,631 feet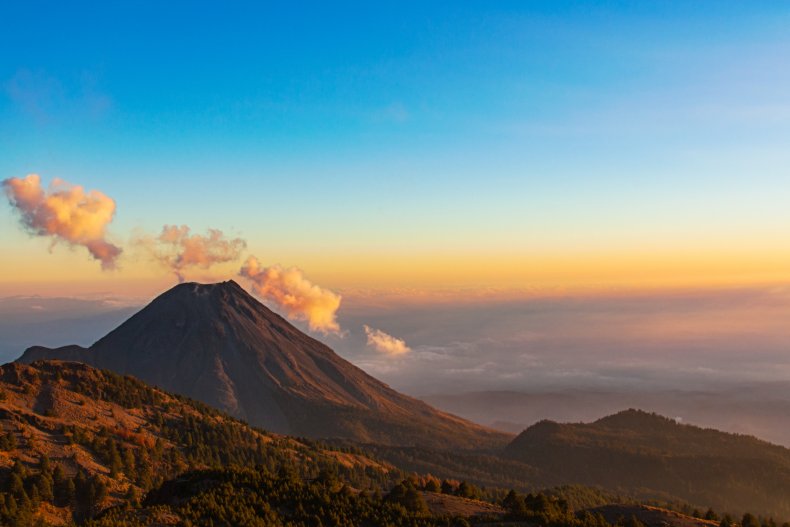 11. Vesuvius, Italy
Arguably the most famous volcano in the world, Vesuvius is currently considered dormant, but that doesn't necessarily mean it's safe. Visiting Vesuvius is less about seeing active emissions and more about Mount Vesuvius's past, particularly the destruction of Pompeii in A.D. 79, which actually occurred during a dormant phase of Vesuvius.
Elevation: 4,203 feet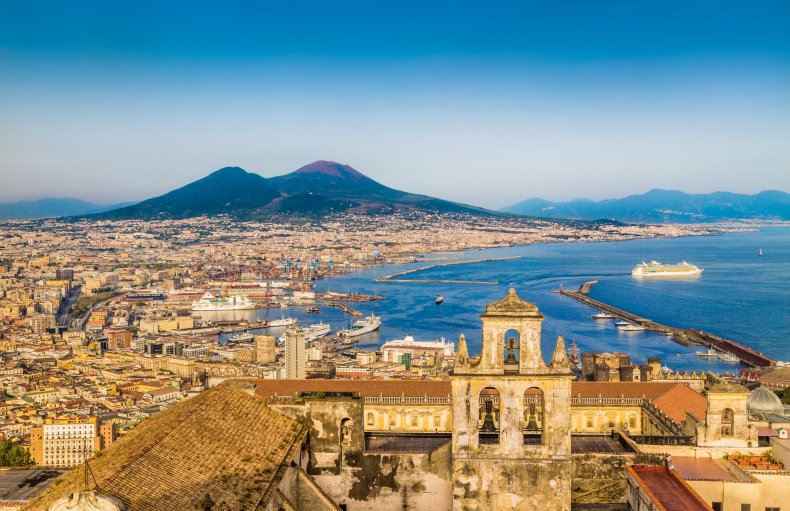 12. White Island, New Zealand
Making headlines recently for an eruption that killed at least five people, White Island, which is uninhabited, is usually a popular tourist attraction. It is also central to New Zealander culture, playing an important role in Maori folklore. To access the island, visitors must take a boat tour, and then can hike.
Elevation: 1,053 feet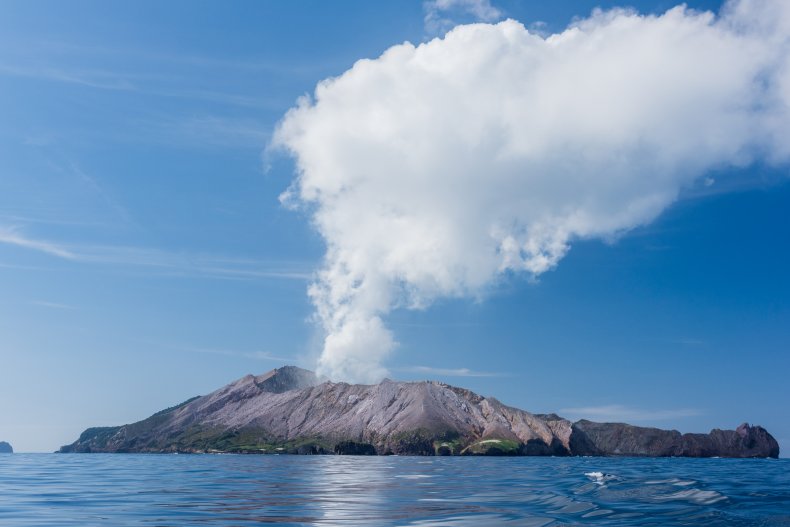 13. Mount Cleveland, Alaska
Though volcanoes might not be what come to mind when you think of Alaska, this is the site of a volcano that has erupted many times over the past 20 years, most recently in 2016. Mount Cleveland is the only volcano in the U.S. that the United States Geological Survey has listed under "Watch," the second highest warning.
Elevation: 5,675 feet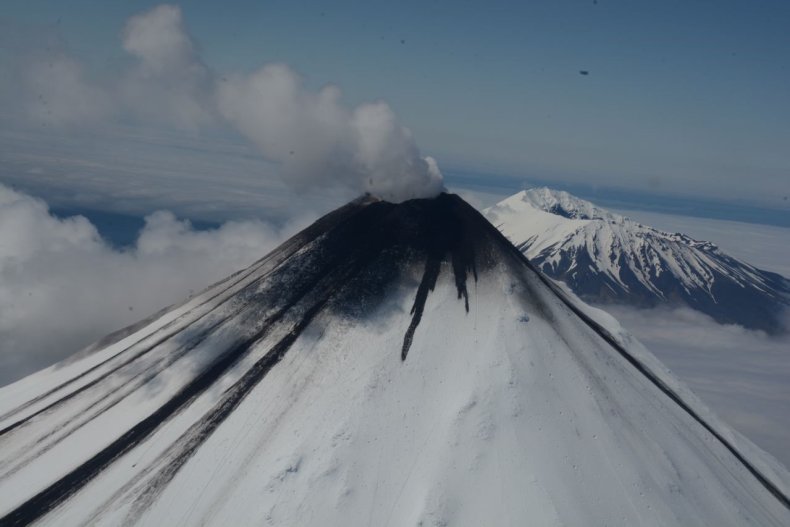 14. Santa María, Guatemala
The first documented eruption of this volcano was in 1902, and it is the site of one of the largest eruptions of the 20th century, with around 6,000 casualties. At the base of the volcano is a group of four lava domes, one of the most active collections of such domes in the world.
Elevation: 12,375 feet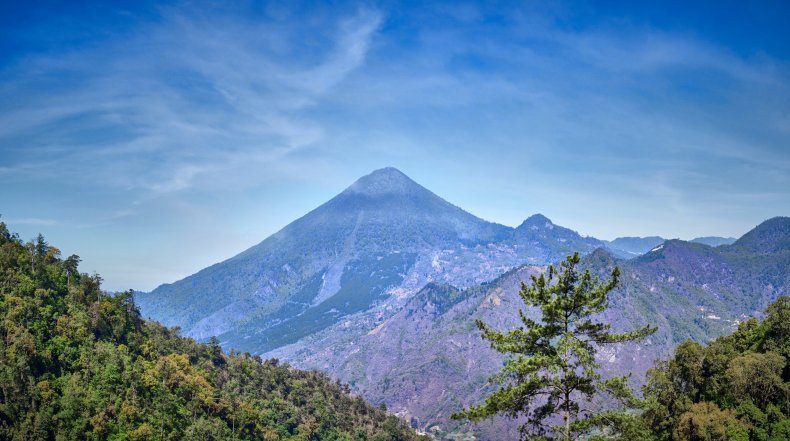 15. Galeras, Colombia
Galeras is one of Colombia's most active volcanoes. In January 1993, it erupted and killed three tourists and six scientists who were on a scientific expedition to the summit. They were assessing the volcano's danger to the surrounding population.
Elevation: 14,029 feet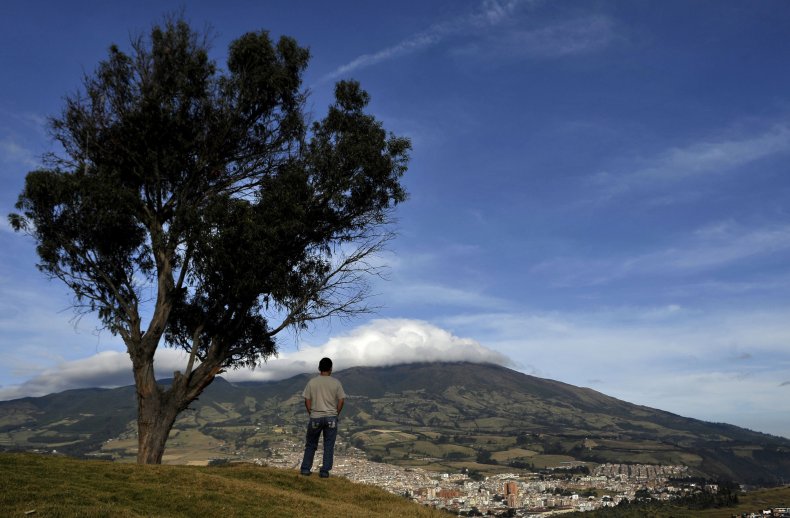 16. Karymsky, Russia
This volcano is so active that as recently as June the Smithsonian Institution's National Museum of Natural History Global Volcanism Program noted an eruptive period that lasted about two months.
Elevation: 4,964 feet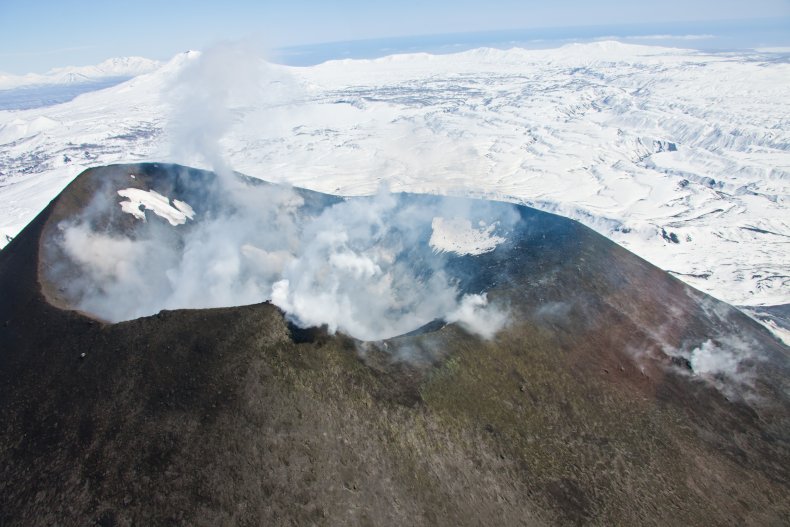 17. Nevados de Chillán, Chile
This volcano is in the Andes mountain range in Chile and is one of the most active volcanoes in the region. Despite its activity, at its base is a ski resort where visitors can hit the slopes. It's located about 50 miles outside the city of Chillán.
Elevation: 10,538 feet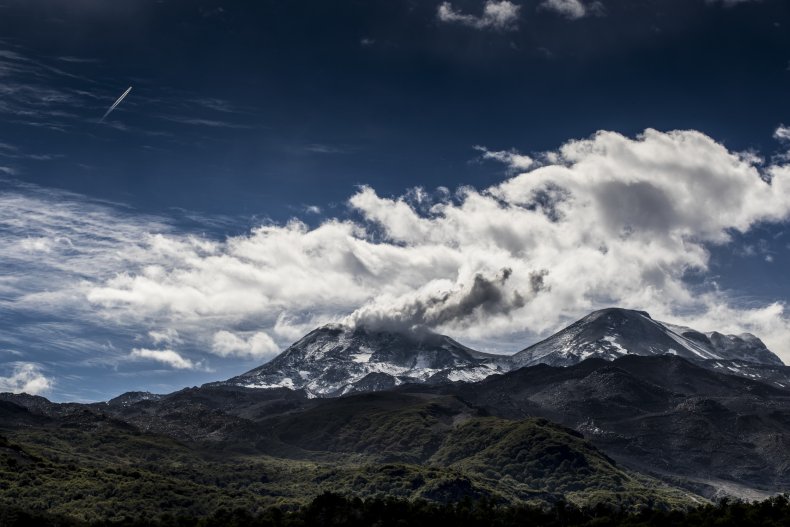 18. Sangay, Ecuador
In early June 2020, the Sangay volcano erupted, leaving many surrounding cities covered in ash and adding to health concerns in the region. Guayaquil, the largest city in the region, was also hit hard by the coronavirus, according to Reuters. Though eruptions have happened in recent months at Sangay, it is not common for the ash to spread in this way.
Elevation: 17,400 feet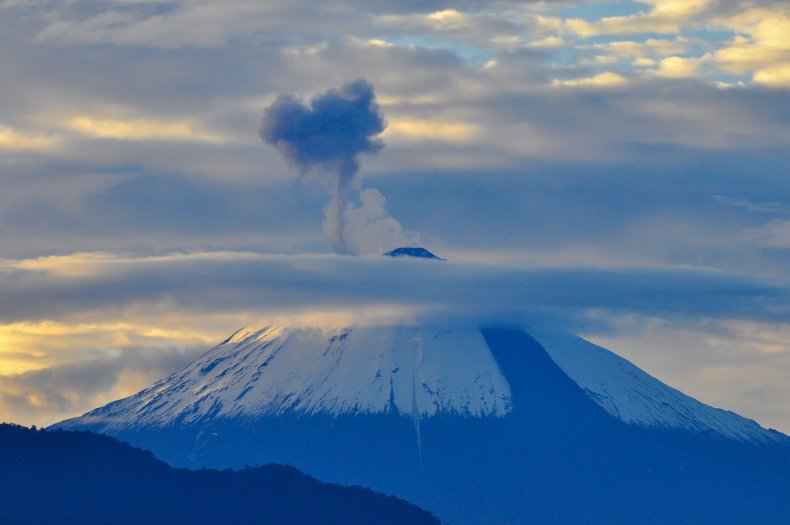 19. Ebeko, Paramushir Island (Russia)
This volcano is quite beautiful to look at from above, thanks to the turquoise crater lake at its summit. Most eruptions have been rather small, including one in mid-June.
Elevation: 3,793 feet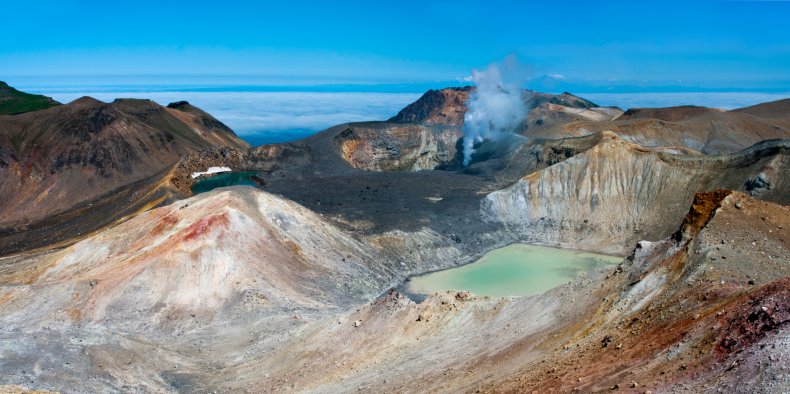 20. Mount Erebus, Antarctica
This volcano overlooks the McMurdo Station research center, one of the world's most isolated places. It is the southernmost active volcano on earth and has one of the world's only lava lakes, which is a balmy 1,700 degrees Fahrenheit. The entire location is a fascinating juxtaposition of freezing cold and scalding hot.
Elevation: 12,447 feet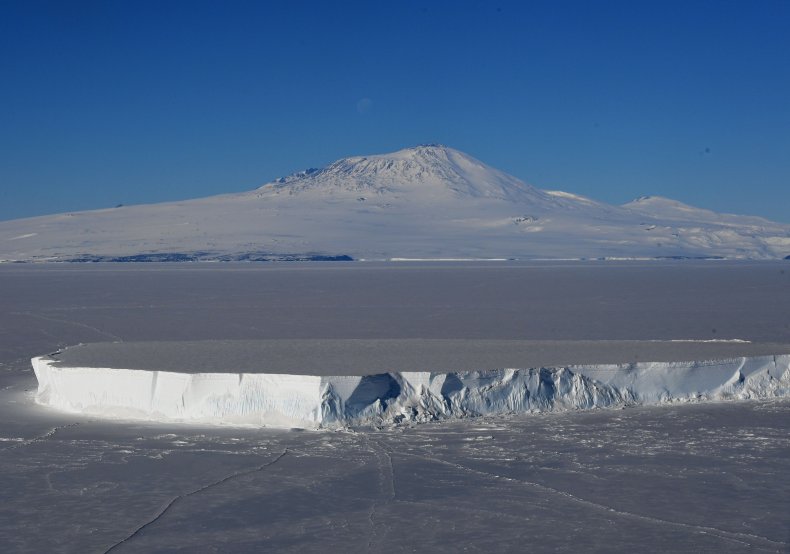 There are hundreds more active and inactive volcanoes around the world that scientists are keeping a watch on every day. Below are more images of some of these epic displays of Mother Nature's power.
This story was updated on June 19 with volcanoes 13-20.