Activision Blizzard Esports President Talks Future Plans for Overwatch & Call of Duty Leagues
Activision Blizzard is one of the largest video game publishers on the planet, cranking out hits like World of Warcraft, Overwatch and Call of Duty. Esports, where professional gamers compete competitively for online and in-person audiences, has exploded in popularity over the past decade. To capitalize on this growing trend, the Overwatch League was formed in 2018 and has since ballooned in popularity, raking in more than 1.12 million average viewers for its 2019 Grand Finals.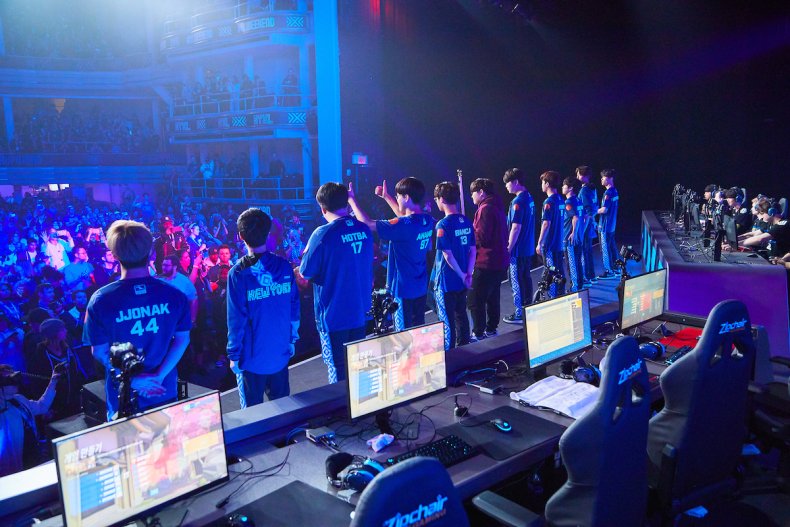 Building on that momentum, Activision Blizzard Esports recently announced the Call of Duty League, which takes some lessons learned from past professional gaming ventures and migrates them to the world of the military shooter.
The first official game of the Overwatch League season began at the New York Excelsior Homestand at Hammerstein Ballroom in Manhattan on February 8. Hundreds of fans filed into the venue as they were handed Coca-Cola energy drinks and codes for exclusive Overwatch in-game rewards.
Newsweek recently spoke with Pete Vlastelica, President and CEO of Activision Blizzard Esports, about the past, present and future of these two leagues
This interview has been edited for clarity and brevity.
What brought you to esports in the first place?
"I started a sports media startup back in 2005 that we sold that to FOX Sports, where I became the head of digital for the past six years. I was looking for growth in the sports industry. The average age of traditional sports fans was going up, and TV was becoming less relevant as a distribution platform for young people. When I was looking around, esports emerged pretty quickly as one of the interesting spaces to connect with. I connected with Bobby Kotick, (CEO of Activision Blizzard) and he convinced me that I'd be crazy enough to come do this job."
How has building the Homestands and Overwatch's third season been so far?
"I think of today as the first batter of the first inning of the first game. Everything done in the last two years has been batting practice. We haven't really been doing the thing that we designed. Most [of] our matches [over] the last two seasons were (at the Blizzard Arena) in Burbank. But the vision has always been to get out into home markets, empower those franchise entrepreneurs and owners to build amazing events like this, and bring in thousands of screaming fans who love the fact that there's now an esports or Overwatch team representing their city."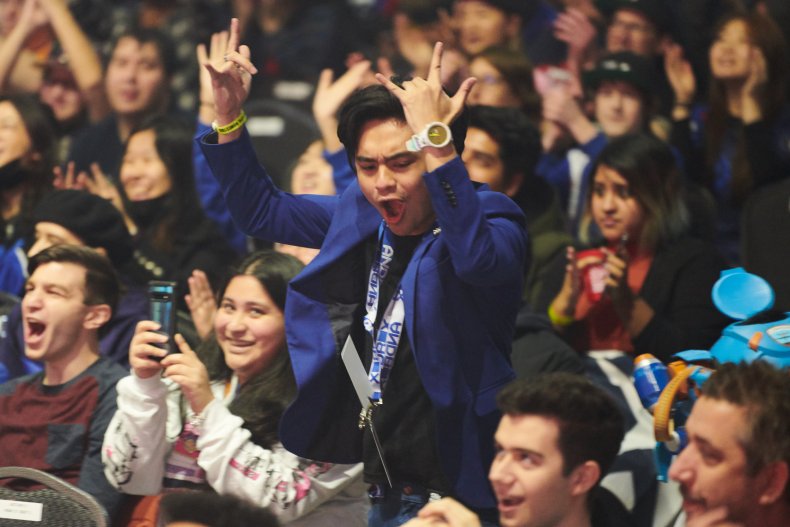 Why do you think people are more inclined to root for a team based in a city rather than a traditional esports organization like Team SoloMid or Cloud9?
"There is a large segment of the gamer audience who don't know who to root for, who don't have a great reason to root for or develop an interest in a team. Look at traditional sports. Basketball would be less relevant as a game in New York if it weren't for the Knicks. We learned from that [example] that cities still matter and that they give fans an easy on-ramp into fandom. It was a hypothesis when we developed it, and there was still some risk. To your point, esports is global and digital, and we get to pick whichever team we like because that's the internet. We heard some of that criticism when we started, but to see 4,500 people come to see Dallas and root for them, it starts to break down the argument. You start to see the city form a connection between a team and a fan."
The Call of Duty League just started. How can it coexist at the same as the Overwatch League?
"They are very different audiences with a very small overlap between the audiences of the two streams, based on our data from last year on Twitch. I assume it will be similar on YouTube, but we haven't seen all the data yet. They are very different games with different audiences that, together, create a very balanced portfolio. Call of Duty is one of the biggest games in the world, and it also tends to be more of a Western game, though an audience is growing in Asia. The audience tends to be older, slightly more male-skewing....
"Overwatch is this perfectly balanced game geographically. Fifty percent are in the east and 50 percent are in the west, [and the audience] skews a little more female. It's this bright, colorful, positive, optimistic, diverse, inclusive world that is more family-friendly and skews a bit younger. That means we can have two consecutive events for our leagues without worrying about cannibalizing the audience. I think there is room for two high-quality, city-based leagues."
Activision Blizzard recently partnered with Google to stream its esports franchises and events on the platform. How did that come together?
"We spent a lot of time with a number of platforms about carrying our content like Twitch [and] Google. In the end, Google's proposal was better from a pure economic standpoint. But the scale of the YouTube platform was just as important and is very exciting for us. We knew what our audience was on Twitch but we see more of an upside on YouTube, and the potential to grow these leagues is better with this partner."
YouTube Live currently has fewer features, like a lack of clips, and it is also harder to find livestreams when compared to Twitch. How have you dealt with the change?
"We spent a lot of time with YouTube on both of those points and in conversations. All I can tell you is we were convinced that they understand these issues and they are working on them quickly."
Why no Google Stadia cross promotion?
"That's a question for them."
How has the launch of the Call of Duty League been so far?
"We had our first event in Minneapolis and the next is in London, which are our two newest team owners, and they are doing great. Interestingly, 10 of the 12 Call of Duty League owners also own franchises in the Overwatch League. The first event had great energy and a great turnout with the amateur portion of the venue. The audience only had a few hours before the launch to find us on YouTube, and we were pleased with the first week's audience results."
Can you tell me why the YouTube partnership was made four hours before the launch of the CDL and what led up to that decision?
"We were finalizing things, and I think the announcement worked well. Would I have liked to add two months to build awareness? Sure. But in a way, we were able to own the moment with the announcement of the YouTube partnership, which drove more awareness than if we had announced it a couple of days before."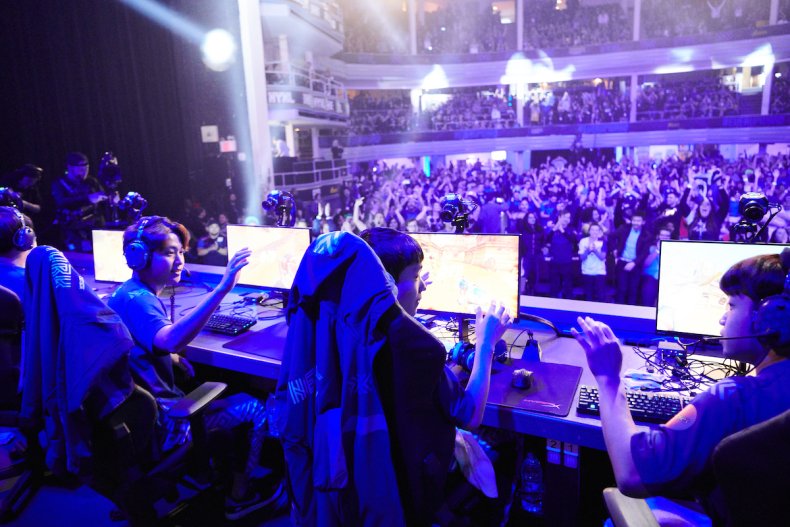 How have you managed to convince these team owners to invest in your franchises?
"It's a bit of what we were talking about earlier, how these two leagues, together, create quite the nice portfolio. Whether you are trying to sell tickets, book venues, get sponsors or just lay claim to esports in a city, I think that opportunity is attractive to a number of our owners who have said one team is nice, but two is better to start associating our brand with esports in any city."
How do you police these teams and owners to make sure they are paying their players and applying the correct infrastructure to maintain themselves?
"We are very confident with the teams we've brought in. We spent a lot of time in the franchise sales process making sure we were finding the best partners in the markets we care most about. If you look across the ownership, these are professional organizations that know how to treat players in traditional sports that they invest in or are owners of.
"On top of that, we have a clear set of rules and policies that teams are aware of and follow. There's a minimum salary for players, requirements for healthcare and travel guidelines. I feel pretty confident that our players are well taken care of. If you benchmark this league against other esports programs run by other publishers, you'd find that to be true. We are working very closely with these teams to understand the rules, and they are helping us understand how to evolve those rules."
Did a team ever pitch a venue to you that you thought was below standard?
"I can't think of a case where a team really wanted to use a venue and we said no. I'm sure in the process of vetting these we came to the conclusion together that there were better options out there. But I don't think there was ever a case of the League stonewalling the decision."
A few prominent members of the Overwatch casting scene have moved on from the Overwatch League. How are you adjusting to this new change?
"We have a great caster roster, including some new faces. We have Jake moving to the caster desk, who was one of the most exciting players of last year, and now the fans get to know him even better. We have casters who are getting the bump up from Contenders, we have casters who were fan-favorites who are returning... Our caster line-up's excellent."
Overwatch League Homestands in China were suspended for February and March due to the coronavirus outbreak. What was the process that went into making that decision, and what do you see coming out of it?
"We monitored the situation very closely from the moment it hit our radar a few weeks ago. The process was a collaborative one, especially with the teams in Asia. We had conference calls multiple times a week, getting their input as to their preference for what to do and working with them to make sure their players were safe, which was a top priority. We spent a lot of time deliberating, watching and coming up with planning timelines, but, in the end, the decision was a pretty easy one because the situation had gotten bad enough that it was clear the events couldn't continue, unfortunately. At this point we have some options on how we will replay those matches. We haven't announced exactly what our plan is, but we will soon."
2019 was a big year for the Overwatch League and Blizzard esports in general. Suspending the Hearthstone player Blitzchung led to an ensuing backlash. What did Blizzard esports learn from that experience?
"I would refer you to the statement J. Allen Brack made at Blizzcon. I think he summed it up really well."
Is the Overwatch League's goal to be profitable, both for Activision Blizzard and the teams themselves?
"There are a lot of ways to approach an answer to that question. There are a few things we treat as our key KPIs in this business: one of them is franchise evaluation. If you look at traditional sports value is created through a lot of ways, including the appreciation of the franchise as an asset. It's important for us that those who paid a price see appreciation in that investment. There are a lot of ways that can happen, including profitability, which is an important one to all of us.
"Whether you are talking about the leagues or the teams, you see them being aggressive on the revenue side and prudent on the cost side in order to build towards sustainability. We use sustainability as a word a lot because it implies a long-term vision. In 10 years, it's hard to imagine that esports won't be more popular than they are today and that many traditional sports that are popular today will be less popular."
You can catch the Overwatch League and Call of Duty League streaming on their YouTube channels.