Activision CEO Announces Hiring Changes, Removal of 'Inappropriate' Game Content After Lawsuit
Popular game company Activision Blizzard is making company-wide changes in light of sexual harassment and workplace discrimination claims.
On Tuesday, Activision Blizzard CEO Bobby Kotick issued a letter to all employees. The letter comes in response to an alleged walkout that was scheduled to take place on Wednesday, July 28.
"We believe that our values as employees are not being accurately reflected in the words and actions of our leadership," the organizers said in a statement.
Kotick started off the letter by thanking employees who came forward with their stories and said that the company's initial responses were "tone-deaf."
"It is imperative that we acknowledge all perspectives and experiences and respect the feelings of those who have been mistreated in any way," said Kotick. "I am sorry that we did not provide the right empathy and understanding."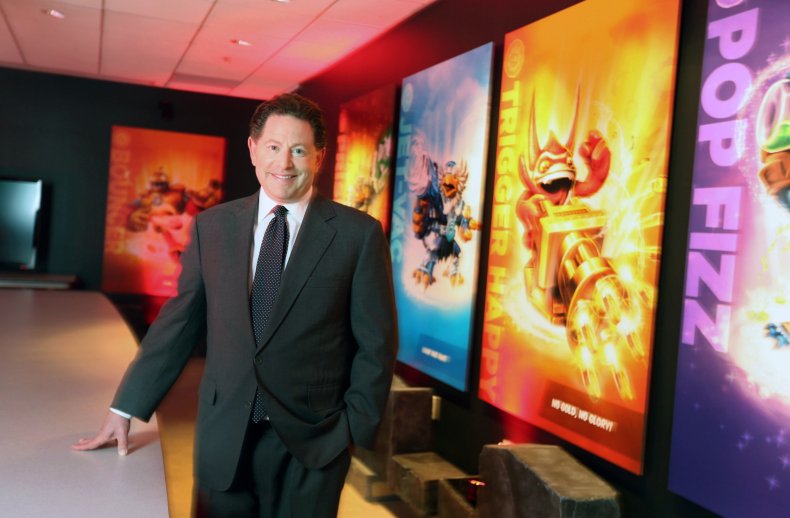 Kotick then mentioned that he would be reaching out to the law firm WilmerHale to make sure the company is adhering to all proper procedures.
"I have asked the law firm WilmerHale to conduct a review of our policies and procedures to ensure that we have and maintain best practices to promote a respectful and inclusive workplace," said Kotick.
"This work will begin immediately. The WilmerHale team will be led by Stephanie Avakian, who is a member of the management team at WilmerHale and was most recently the Director of the United States Securities and Exchange Commission's Division of Enforcement."
Kotick then concluded by mentioning a series of internal changes that will take place in the community including Employee Support, Listening Sessions, Personnel Changes, Hiring Practices, and In-Game Changes.
World of Warcraft is the first game that will have permanent changes in the coming days, according to a statement from their website.
On July 20, California's Department of Fair Employment and Housing (DFEH) filed a lawsuit against game publishing studio Blizzard Entertainment, and its owner, Activision Blizzard. The lawsuit claims that Activision Blizzard has "created a culture of constant sexual harassment and gender-based discrimination."
A number of employees, mostly women, came come forward with regard to the toxic company culture that exists within the company. One female employee died by suicide after explicit pictures of her were passed around one of the offices at Activision.
On July 24, former president of Blizzard Entertainment Mike Morhaime apologized for "failing" the women who have or currently work for the company.
"Harassment and discrimination exist. They are prevalent in our industry," Morhaime said in a statement.
"It is the responsibility of leadership to keep all employees feeling safe, supported, and treated equitably, regardless of gender and background. It is the responsibility of leadership to stamp out toxicity and harassment in any form, across all levels of the company. To the Blizzard women who experienced any of these things, I am extremely sorry that I failed you."