Activist Erin Brockovich Rails Against Joe Biden's EPA Transition Team Pick for Skirting Regulations in the Past
Environmental activist Erin Brockovich slammed president-elect Joe Biden on Thursday for choosing Michael McCabe, a former DuPont consultant, to join his Environmental Protection Agency (EPA) transition team.
In an article titled Dear Joe Biden: are you kidding me? published in The Guardian, Brockovich argued that McCabe helped skirt regulations against PFOA, a perfluorinated toxic chemical which has been used by DuPont since the 1950s to make its famous nonstick coating, Teflon.
Citing an article by The Intercept, Brockovich said that McCabe helped the company dodge regulations against the chemical, which has been linked to illnesses, including kidney and testicular cancer, ulcerative colitis, thyroid disease, pregnancy-induced hypertension and high cholesterol.
"It should go without saying that someone who advised DuPont on how to avoid regulations is not someone we want advising this new administration," Brockovich wrote.
"PFOA pollutes the blood of nearly every American and can pass from mother to unborn child in the womb. This toxic product of industry is a stable compound not easily broken down in the environment or in the human body, giving it the nickname 'forever chemical,'" she added.
McCabe previously served as Biden's communications and projects director between 1987 and 1995, and as deputy administrator of the EPA at the end of the Clinton administration.
But in 2003, McCabe began managing DuPont's communications with the EPA regarding PFOA, a relationship, which, Brockovich wrote, helped the company avoid regulations of its moneymaking chemical.
At that time, DuPont faced massive litigation after dumping 7,100 tons of PFOA-filled waste near a company plant in Parkersburg, West Virginia. That pollution made its way into the drinking water of 100,000 people, leading to "debilitating illness" within the community, Brockovich wrote.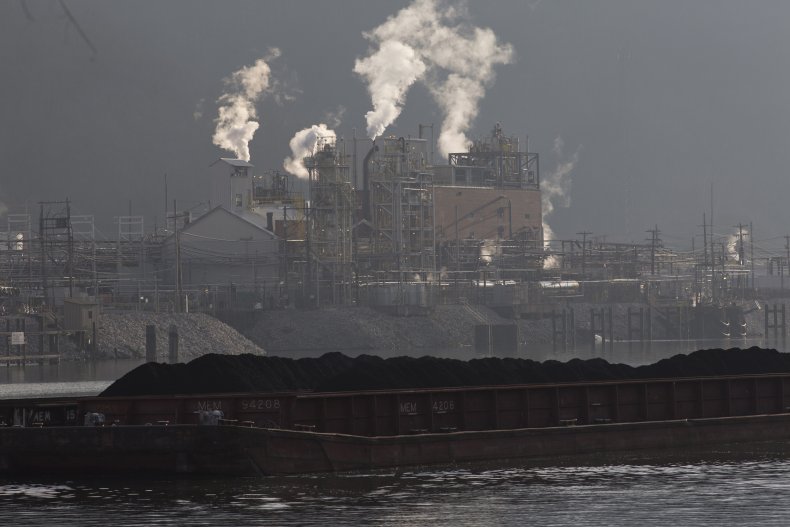 Though DuPont already knew the harmful effects that PFOA could have on the body, according to The Intercept, McCabe and his team worked with the EPA to avoid designating the chemical as "sufficiently toxic."
In an article published by the Union of Concerned Scientists (UCS) in 2019, researchers found that McCabe's relationship with the EPA allowed the company to draft quotes for agency officials in order to sway public opinion.
For instance, in 2006, a report by the EPA's Science Advisory Board found PFOA to be a cancer causing toxin, but DuPont issued an internal email asking the agency to publish a statement saying that Teflon products were still safe to use, the UCS reported.
"In our opinion, the only voice that can cut through the negative stories, is the voice of EPA. We need EPA…to quickly (like first thing tomorrow) say the following: Consumer products sold under the Teflon brand are safe," the email said.
A few weeks later, the EPA issued such a statement, writing that, "The agency does not believe that consumers need to stop using their cookware, clothing, or other stick-resistant, stain-resistant products."
McCabe later denied that the EPA made the statement in regard to DuPont's relationship to PFOA, according to the UCS.
As of today, the EPA has still set no enforceable national drinking water limits for perfluorinated chemicals, including PFOA, Brockovich said.
"McCabe's work inevitably contributed to staving off costly clean-up and additional regulation headaches for the company," she said. "Are we the people supposed to trust a former DuPont man in a transition team tasked with reviewing the Chemical Safety Board? Is this how the newly elected leadership wants to start what is supposed to be a healing and unifying administration?"
Brockovich called on Biden to "do the right thing" by creating an EPA transition team based on science, and not from the guidance of an "industry insider."
"Are you really listening to the science or are you listening to an industry insider, who is controlling the message?" she wrote.
Biden's EPA transition team is expected to grow in size and power, following four years of environmental rollbacks by the Trump administration. According to The New York Times, the president-elect's top choice to lead the agency is Mary Nichols, California's climate and clean air regulator.
Newsweek reached out to Brockovich and Biden's transition team for additional comment, but did not receive a response in time for publication.