Human Rights in China: 'Ultra Vulgar Butcher' Activist Jailed for Eight Years After Criticizing Communist Party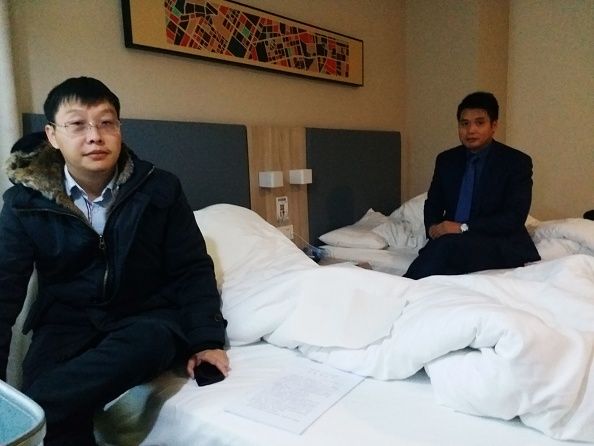 A prominent human rights activist in China, Wu Gan, was sentenced to eight years in prison for subversion after a Chinese judge determined that his online activism campaigns were a threat to the state.
Wu was held in pre-trial detention for two years before the Tianjin No 2 Intermediate Court found him guilty on Tuesday of using performance art and online campaigns to create disturbances. A statement from the court also alleged that the activist, who goes by the moniker Ultra Vulgar Butcher, had insulted people and spread false information.
"He carried out a string of criminal actions to subvert state power and overthrow the socialist system and seriously harmed state security and social stability," the court said.
The activist's lawyer said he plans to appeal the sentence, which is one of the harshest in a two-year crackdown against dissidents and human rights activists. China's President Xi Jinping announced in 2015 that he plans to strengthen the rule of law in China. The campaign has led to the arrest of at least 250 activists and human rights lawyers.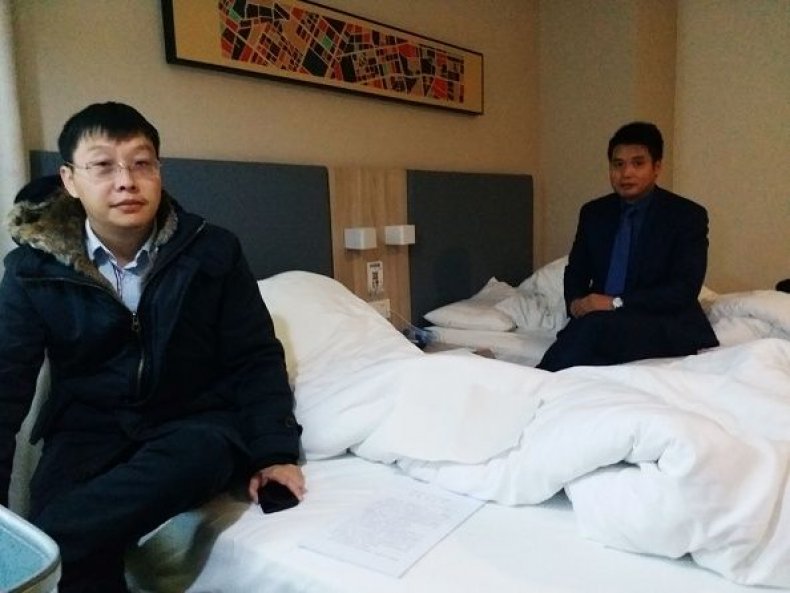 Ultra Vulgar Butcher is one of China's best-known rights activists. In a video he recorded prior to his sentence and smuggled out of jail by his lawyers, he says his only goal was to "make China a happier place." Over the years, he spoke out against the wrongful imprisonment of Chinese citizens, and championed the cause of a woman who stabbed and killed a communist party member when he raped her. The woman was eventually released without a criminal conviction, an event that many said was because of Wu's advocacy on her behalf.
His images and performances often aimed to humiliate or shame members of China's communist party. For example, he photoshopped the faces of three officials from China's Henan province onto pigs and posted the images to social media with the caption: "World's Most Wanted, Three Fat Pigs." He also once posed for a photograph brandishing two sharp knives, adding a caption saying he would "slaughter the pigs," in reference to corrupt officials.
Wu used performance art to humiliate the judge trying his case. In one instance, he hung a photograph of the chief judge outside of the courtroom with a Hitler-style mustache painted on his face. Above the photograph was a demand for the judge to disclose how much money he would be willing to take as a bribe.
In response to his sentence, Wu shot back with his signature sarcasm, saying that he is "grateful to the [Communist] party for granting me this lofty honor," his lawyer said.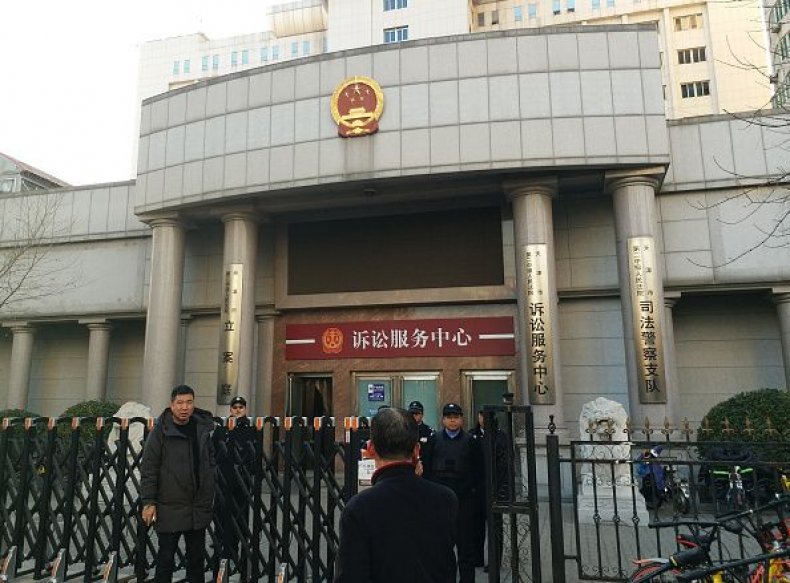 Wu has alleged that he was tortured while in prison, but he has still refused to cooperate with officials.
"I will be convicted not because I am really guilty, but because of my refusal to accept a government-appointed lawyer, plead guilty in a televised propaganda confession, and for exposing torture, mistreatment and violence and prosecutorial misconduct," he said in a statement released by his lawyers as his trial began in August.