Shaun King Explains Why He Changed His Mind About Kamala Harris
Black Lives Matter activist Shaun King has explained his change of heart about Kamala Harris, after the California senator was announced as Joe Biden's running mate.
The founder of the Real Justice PAC had previously hit out at Harris' response to criminal justice reform, but in a tweet to his 1.1 million Twitter followers today he backed Biden's VP pick.
"I can only speak for myself, but when I harshly critique leaders, it's with the hope that they will grow and evolve."
"Kamala has done so, in very specific ways, on issues of justice," tweeted the activist, who is in favor of criminal justice reform.
"I'll remain a critic. But I'm nothing but glad to see the growth. Is what it is," he continued in the post.
In 2018, King said he did not intend to back Harris or Biden in the Democratic primaries due to their stances on criminal justice, instead backing Vermont senator Bernie Sanders.
"I'll be frank and tell you, two Democrats, that I am 99% sure I won't be supporting - primarily because of their dismal history on criminal justice reform over the course of their entire careers. Joe Biden & Kamala Harris. They both helped build & advance mass incarceration," he tweeted at the time.
Harris' time as California attorney general has prompted widespread discussion -- with critics pointing at her position on unlawful convictions and non-violent offenders, and her failure to take a stance on Proposition 47, which reduced some felonies to misdemeanors.
King alluded to Harris' position in a 2018 tweet, in which he said: "Just 4 years ago to this very day, a federal judge had to ORDER California Attorney General Kamala Harris to release more non-violent offenders from prison, but she fought it hard because 'prisons would lose an important labor pool'. That's a quote."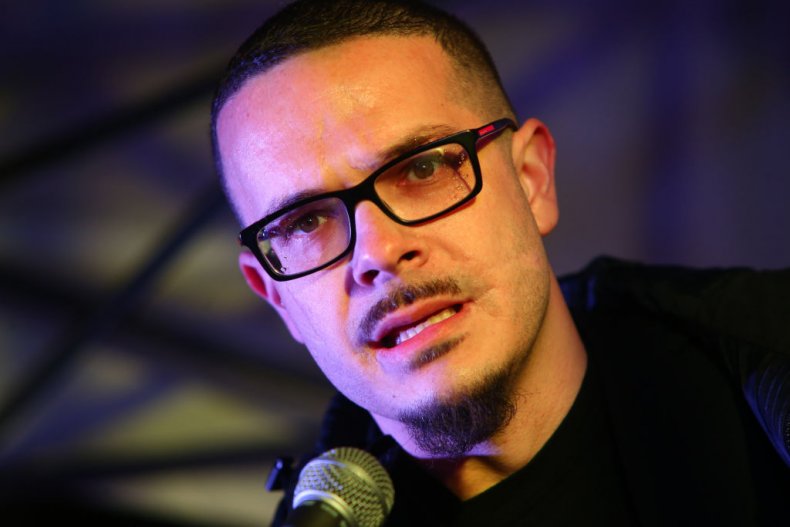 However, this week the activist posted that he was "incredibly proud to see a brilliant Black woman," chosen as a nominee for vice president. He solidified his opinion further by saying "Kamala Harris is the most progressive VP nominee in American history."
Justifying his U-turn on Harris, King said he believes she has altered her stance on criminal justice.
"She has improved drastically on all justice & policing-related issues since she was last District Attorney in 2011," he tweeted.
Harris herself has claimed she is a "progressive prosecutor" and one of her former colleagues told USA Today: "As San Francisco DA, Harris refused to seek the death penalty—even on a case where a very respected police officer was tragically killed."
"Marijuana sales cases were routinely reduced to misdemeanors. And marijuana possession cases were not even on the court's docket. They were simply not charged," said San Francisco deputy public defender Niki Solis.