Israeli Soldiers Shoot Woman Twice In One Week During Protest
A Norwegian woman was wounded with rubber bullets on two separate occasions during the same week while protesting in the West Bank. Israeli soldiers shot the activist, Kristin Foss, on August 18 and then again on August 24.
"I was 100% committed already (to the Palestinian protests), but now that I was targeted directly, it makes it a lot more personal," Foss, who is a member of the International Solidarity Movement, told Euronews.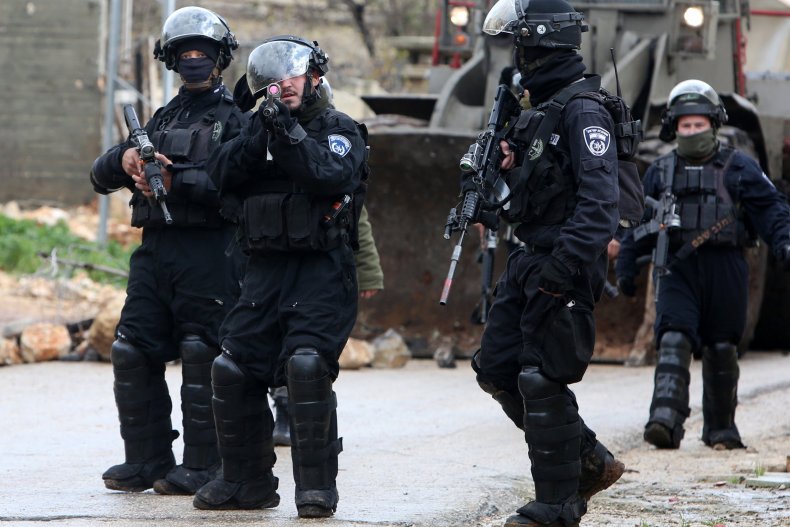 Residents have been protesting the closure of a road from the Palestinian town of Kafr Qaddum to Nablus, located in the northern West Bank, for the past 10 years. Foreign and Israeli protesters, such as Foss, have joined the residents who protest on Fridays and Saturdays.
Foss said that she was first shot on in the abdomen on August 18 as she and another activist from Iceland were trying to help an elderly man move his car.
"One of (the soldiers) started shouting to us that it was dangerous. And I said it was only dangerous because you're pointing a gun at us. I think something else was said but he never gave us a warning that he was going to start shooting, and they shot one shot, and they shot another one — and it hit me right in the bikini line," Foss told Euronews.
Foss was injured again on August 24, when protestors reportedly threw rocks at the Israeli soldiers after they walked into the village, according to Nirit Haviv, another protestor who spoke to Haaretz. Soldiers began to shoot tear gas and percussion grenades before shooting plastic-tipped rubber bullets, one of which hit Foss in the ankle.
A spokesperson from the Israel Defense Forces said that, on both occasions, "violent disturbances took place in the area of the village, in the course of which Palestinians, some of them masked, threw rocks at IDF soldiers and for the first time also burned tires," and that any injuries that protestors received would be "investigated and the findings submitted to the Military Advocate General's Office," Haaretz reported.
Protests in the area have occurred in the past. Ahed Tamimi, a 17-year-old Palestinian protestor who slapped two Israeli soldiers in December last year, was released from prison at the end of July after serving an eight-month prison sentence. The incident made Tamimi a hero to Palestinians after a video capturing the moment went viral, according to France 24.