Activist Shaun King called "Christian whiteness" violent in response to death threats he said he received after calling for the removal of light-skinned Jesus statues.
"In the past 48 hours, I've received about 500 literal death threats from white 'Christians' who want me to know that they will kill me before they will ever take down their statues of white Jesus," King tweeted on Wednesday. "Christian whiteness has always been violent, though."
His comments come as Confederate monuments and statues representing colonialism have been torn down across the world in the wake of George Floyd's death in Minneapolis police custody and the subsequent protests demanding an end to systemic racism in America.
On Monday, King said statues, murals and stained glass windows depicting Jesus as a "white European" should be torn down because "they are a form of white supremacy." He said that these images are "created as tools of oppression" and called them "racist propaganda."
In replies to other Twitter users, King said that people who are defending a light-skinned Jesus are defending whiteness over Christianity.
"If your religion requires Jesus to be a blonde haired, blue eyed Jesus, then your religion is not Christianity, but white supremacy," King said. "Christian whiteness, not white Christianity, has been the primary religion of this country for hundreds of years."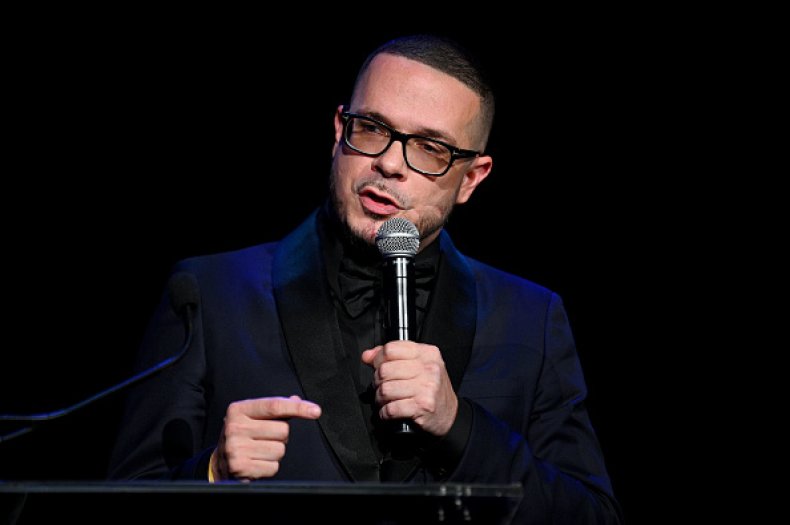 After receiving backlash and ridicule over his remarks, King continued to defend his views the next day, citing his faith. He said the response to his tweets "proves [his] point."
"I am a practicing Christian. I am an ordained minister and was a Senior Pastor for many years," he tweeted on Tuesday. "If my critiques of the white supremacy within the Christian world bother you to the point of wanting to kill me, you are the problem."
"Christian whiteness has ALWAYS been dangerous," King added.
He posted a picture of a dark-skinned Jesus, which he said is the most accurate depiction.
The Brooklyn, New York–based activist, who was once a leading figure in the Black Lives Matter movement, has come under fire in the past for a lack of transparency over his fundraising organizations.
He was accused of failing to refund $27,500 in donations to Justice Together, his now defunct social-activism group dedicated to ending police brutality in America.
Newsweek reached out to King for comment but did not hear back before publication.