Activists Fly Drone, Drop Leaflets Over NSA Complex, Urging Employees to Quit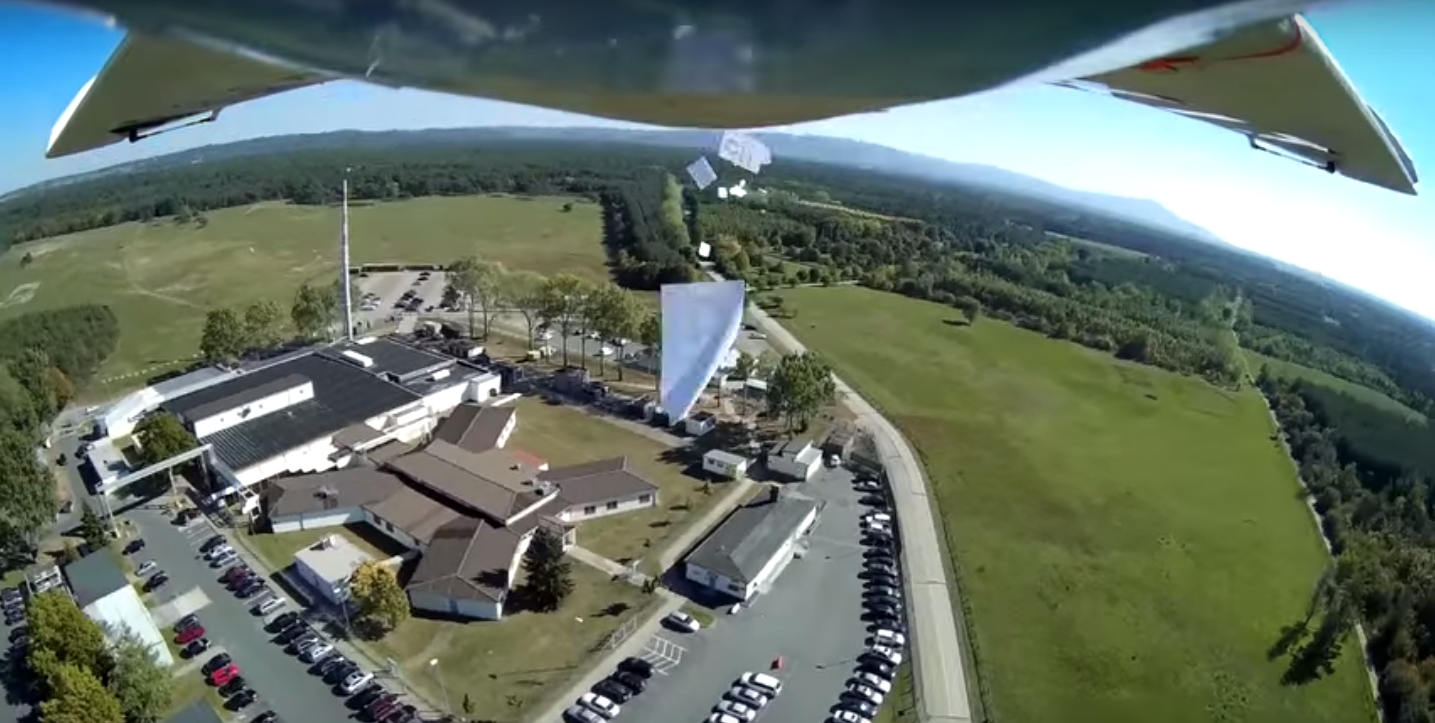 A group of Berlin-based activists flew a drone over the National Security Agency's (NSA) facility in Darmstadt, Germany, last Friday, dropping leaflets that encouraged the 1,000-some employees inside to quit their jobs. The facility, the Dagger Complex, plays an integral role in the agency's espionage activities throughout Europe.
The drone flyby is part of a newly launched campaign by Peng!, a collective of political activists, who have previously focused on such issues as misogyny and the refugee crisis. It's called Intelexit, and its goal is to encourage employees of American and British intelligence agencies to reconsider the morality of their work. For those who do quit, the activists will help them change jobs, find legal representation and receive psychological counseling.
"We devised the initiative after we ourselves, and those within our networks, met people who had left secret services or who were still inside," says an Intelexit spokesman who goes by the pseudonym Ariel Fischer.
Among them is Thomas Drake, a former NSA official who leaked information about the NSA's secret surveillance programs and appeared in a promo for the campaign. "Nothing like this existed when he was forced out of the NSA," says Fischer. "We have been contacted by quite a few people who have either already left or wanting to leave, but we can't reveal any details yet."
The NSA did not respond to request for comment by publication time.
Intelexit activists made headlines last week when they drove vehicles with billboards attached that contained messages like "Complicit in mass surveillance and drone warfare? Exit intelligence" and "Listen to your heart, not to private phone calls." They drove past various intelligence agency complexes around the world.
In the future, Fischer says, the group plans to offer phone consultations and do door-to-door advertising in neighborhoods where agents tend to live.