Activists Say $9 Billion Houston Highway Project Inordinately Affects Blacks, Latinos
Officials from the Federal Highway Administration are in Houston this week and heard comments and complaints from activists and residents Monday who say the continuation of a $9 billion highway renovation project would disproportionately affect minority neighborhoods.
The critics of the proposal say it won't improve traffic as much as some of its supporters say it would, as well as cause inconveniences for predominantly Black and Latino neighborhoods like pollution, flooding and displacement, while they say the city and the federal government should focus more on improving public transportation options.
"Every time a freeway is widened or created, once you leave, you leave nothing more than destruction and a bunch of people who can't have a place to live. We have lost residents. We lost businesses," said Joetta Stevenson, president of local community group the Greater Fifth Ward Super Neighborhood. She also described how previous highways projects have "sliced and diced" Fifth Ward, a majority Black neighborhood.
The proposal would renovate about 24 miles along Interstate 45 and other roads around Houston, which supporters like the state's Transportation Commission say would be safer, cause less traffic, and improve the area's ability to deal with floods and other disasters that could require evacuations.
The project is under a spotlight as it could indicate how seriously President Joe Biden's administration is taking into consideration the impact infrastructure plans have on different minority groups.
Secretary of Transportation Pete Buttigieg said the department plans to listen to concerns like the ones on display in Houston to change the historical trend of transportation projects harming minority groups and poorer areas of the country.
The Federal Highway Administration has yet to announce when the review of the Houston project will be finished.
For more reporting from The Associated Press, see below.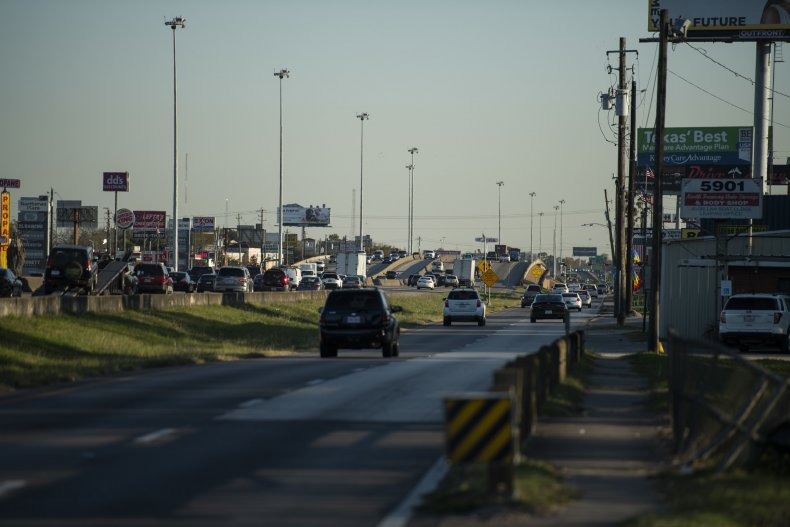 Stevenson was one of about 70 people who attended a meeting Monday at a Houston church and expressed concerns about the project to Stephanie Pollack, deputy administrator of the Federal Highway Administration.
Stevenson and others talked about the long history of infrastructure projects that have depreciated wealth and exacerbated inequality in minority neighborhoods.
U.S. Rep Sheila Jackson Lee, a Houston Democrat, said she would not support the project until the concerns and questions of residents and community groups are answered.
Officials with the Texas Department of Transportation, in charge of the expansion project, have said the agency "has worked extensively" with local governments and communities to "develop tangible solutions" to concerns.
At the end of the meeting, Pollack said her agency is serious about making sure that federal transportation dollars are not used in a way that violates environmental or anti-discrimination laws. Following the meeting, Pollack and others toured several areas that would be affected by the project, including an elementary school and a public housing community.
Pollack said she could not give residents and others answers to questions they had on Monday because the investigation was ongoing.
"But I can tell you that we hear you, that what you're saying will be taken into account as we complete those investigations," she said.
Last week, the Texas Transportation Commission announced it had reached an agreement with the Federal Highway Administration allowing the state to resume design work on parts of a disputed project, which has been in the works for nearly two decades.
Harris County, which includes Houston, has filed a federal lawsuit alleging that state officials ignored the project's impact on neighborhoods. Last month, the county paused its lawsuit in the hopes of resolving concerns about the project.