Activists Send Hoax Press Release Claiming Smoke Shelter at Seattle Hyatt Hotel
A group of anonymous activists in Seattle forged a press release falsely claiming to offer free shelter for the homeless at the city's Grand Hyatt hotel on Tuesday.
Air quality in Seattle has been poor recently due to wildfires that have been raging on the west coast, posing additional hardships for the city's homeless residents. The homeless population of Seattle is believed to number over 12,000, the most outside of Los Angeles and New York City.
A false press release claiming to offer them respite from the harsh conditions was posted to the Twitter account of 350 Seattle, a climate change activist group, leading to the hotel going into "lockdown" as a group of apparently homeless people were later escorted out of the hotel's lobby by Seattle police.
Hyatt "vehemently" condemned the hoax in a statement to Newsweek, describing it as an "unethical, illegal" attempt to "encourage government action" by corporate impersonation.
The company said that while it had contacted shelters in response to the incident, the hotel is "not currently housing homeless individuals," nor had it been contacted by city officials to provide housing, as the fake press release claimed.
"Hyatt cares deeply for the Seattle community and for all the communities in which Hyatt hotels operate," a Hyatt spokesperson said. "We are outraged that an anonymous group earlier today issued a fake press release that misled and tried to lure many of Seattle's most vulnerable individuals to expect hotel accommodations."
"We remain open to collaborative discussions with local governments and interest groups about solutions to citywide challenges," they added. "In an effort to support homeless individuals this evening, the Grand Hyatt Seattle team worked diligently to make contact with several local shelters that could offer proper assistance."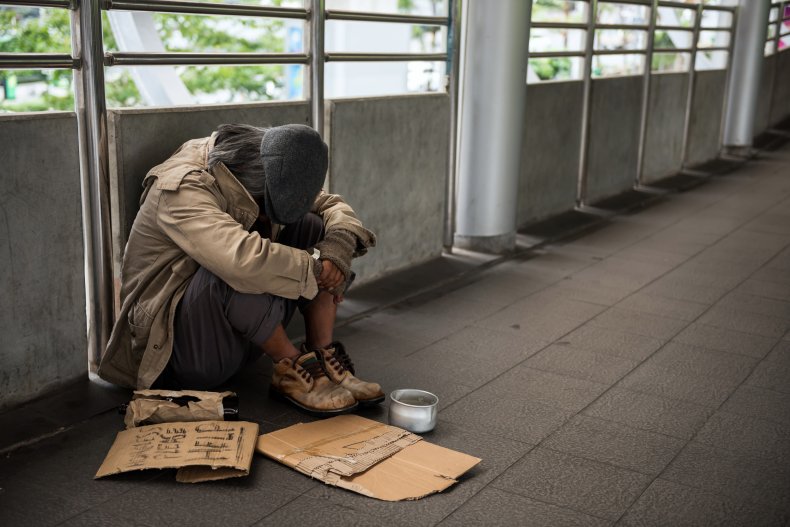 The fake press release, falsely attributed to Hyatt CEO Mark Hoplamazian, proclaimed that the company was "proud to announce that The Grand Hyatt is the first hotel to host our homeless neighbors during the initial phase" of a city program to provide temporary housing for the homeless.
It claimed that the hotel would make 30 rooms available on Tuesday to homeless Seattle residents who had "been pre-selected by Seattle's Navigation Team."
Hours after the fake document was posted online, videos and photos appeared on social media showing police outside the hotel, after apparently responding to a call from staff who had been confronted by a group trying to redeem the false offer.
A group of protesters were also gathered outside the hotel, some demanding that staff allow the group to stay free of charge despite the hoax.
Although it is not clear who was responsible for the fake press release, the 350 Seattle Twitter account later tweeted a statement from "an anonymous, ad hoc group of diverse organizers" that took credit.
"We fooled you," read the statement. "We knew the Hyatt wasn't opening rooms and that neither Seattle City nor King County Councils were funding emergency shelter. It may surprise you, but we don't like to lie. In the age of misinformation, we value truth more than ever."
"We imagined a world in which corporations and leadership collaborated to provide comfortable, safe shelter for the City's most vulnerable," it continued. "And we decided to see what would happen if we made that dream a reality, even if it was just an illusion."
The statement ends with a list of demands, including that the city defund the police and provide housing for the homeless in hotels and "vacant spaces."
Many reacted to the incident with anger on social media, describing it as "tasteless" and accusing those responsible of cruelty against homeless people, while some noted that police had been called on apparently homeless people who believed they would receive shelter.
The 350 Seattle account reacted to the criticism by insisting that they had "been told this is not true" but those who organized the hoax, claiming that the group at the hotel had not expected shelter and were instead "planners of the action," including some "sheltered people in disguise."