Actor Danny Trejo Helped Save a Special-Needs Child Trapped in an Overturned SUV After a 2-Car Crash
Actor Danny Trejo sprung into action Wednesday afternoon and helped save a young child with special needs after a car crash.
The accident happened in Los Angeles' Sylmar neighborhood at the intersection of Hubbard Street and Jackman Avenue. Trejo told KTLA the crash happened at about 3 p.m. when a sedan ran a red light and crashed into a Ford Explorer, overturning the SUV.
The Ford Explorer held a young boy and his grandmother. Trejo and another witness ran to the overturned vehicle to help the victims.
"A young lady had to crawl through the window because I couldn't get the baby out—I couldn't unbuckle the seat belt," Trejo told the news station. "She got in and undid the seat belt, I pulled the baby out the other side."
Though Trejo and the woman were able to get the baby out of the car on their own, the boy's grandmother had to wait for firefighters, who were able to free her using equipment.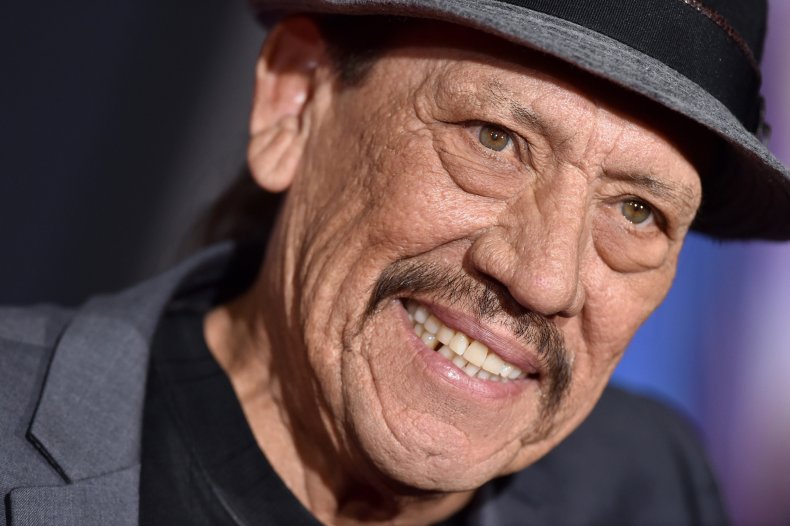 Trejo says he works with special-needs children, and used his skills to keep the boy calm while firefighters freed his grandmother.
"He was panicked. I said 'OK, we have to use our superpowers.' So he screamed 'superpowers' and we started yelling 'superpowers.' I said do this, with the muscles. He said 'muscles,'" Trejo told KABC.
"We got kind of a bond. I kept facing him away from the accident."
Though three people were hospitalized due to the crash, firefighters said there were no life-threatening injuries.
Even though Trejo often plays villains in movies, many Twitter users called Trejo a hero today. But despite his role in pulling the child to safety and keeping him calm, Trejo downplays his contribution.
"The only thing that saved that little kid was his car seat, honest to God," he said.
Trejo, a Los Angeles native, is most known for his portrayal of Machete in many films by Robert Rodriguez, Trejo's second cousin—though the two didn't know they were related until after they started working together. He's also appeared in popular TV shows including Breaking Bad, Sons of Anarchy and King of the Hill.
Before his acting career, Trejo was a youth drug counselor. One of his patients was working on the 1985 film Runaway Train. After visiting his patient on-set, he was asked to appear on screen as a boxer.
"Everything good that has happened to me has happened as a direct result of helping someone else. Everything," he told KABC.