Actors have their hands full bringing a story to life in front of the camera, but sometimes that's not enough for them.
Now more than ever, actors are turning to directing as a side hustle, or even giving up their day job completely to step behind the camera.
Sometimes, it can blow up in their faces; in other cases, it can lead them to Oscar glory.
Here are 15 films directed by actors that have been nominated at the Academy Awards.
Argo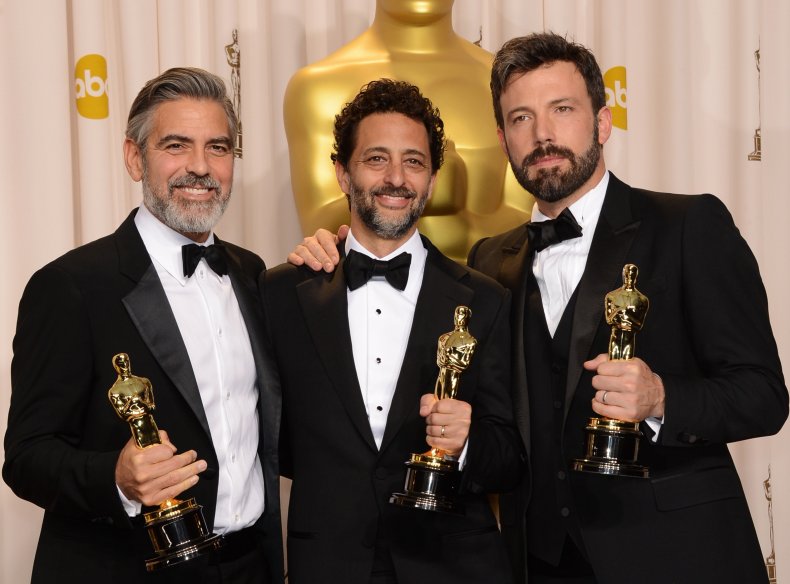 Ben Affleck may be best known for his roles in films like Armageddon, Pearl Harbor, Gone Girl and Batman v Superman, but many of his awards come from behind the scenes work.
His third time as director (following Gone Baby Gone and The Town) was 2012's Argo, which told the story of the "Canadian Caper," in which CIA operative Tony Mendez led the rescue of six U.S. diplomats from Tehran, Iran, under the guise of filming a science fiction film during the 1979–1981 Iran hostage crisis.
The film was nominated for seven Academy Awards and won three: Best Adapted Screenplay, Best Film Editing, and the coveted Best Picture award.
However, Affleck didn't get nominated for Best Director, a decision which was criticised by Hollywood stars including Quentin Tarantino and Bradley Cooper.
Dances With Wolves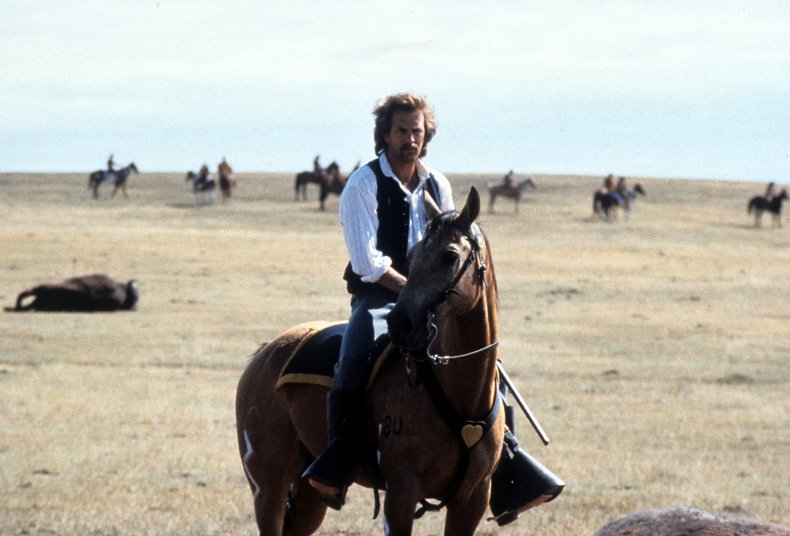 The directorial debut of Field of Dreams and The Bodyguard actor Kevin Costner, Dances With Wolves follows a former Union Army lieutenant who becomes fascinated with a group of Lakota Sioux men.
The Western was nominated for 12 Academy Awards at the 63rd Academy Awards in 1991 and won seven, including Best Picture, Best Director for Costner, Best Adapted Screenplay, Best Film Editing, Best Cinematography, Best Original Score. and Best Sound Mixing.
Famously, it robbed Goodfellas and The Godfather Part III of the Best Picture nod.
The film marks the only time Costner has been nominated for an Oscar.
A Star Is Born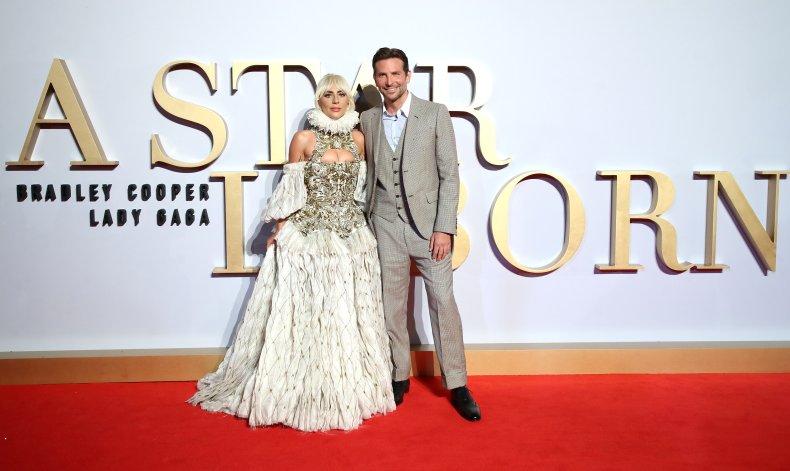 The 2018 remake of A Star Is Born was in developmental hell for years, with Clint Eastwood previously at the helm and Beyoncé set to star. However, when it finally made it to the screen, it was Lady Gaga in the leading role, and Bradley Cooper both starring and making his directorial debut.
Cooper had previously been best known for his work in The Hangover comedies and award-attracting dramas like Silver Linings Playbook and American Hustle.
While he missed out on a Best Director nomination, A Star Is Born was up for eight Oscars, including Best Picture, Best Actor for Cooper and Best Actress for Gaga, and it won Best Original Song for "Shallow".
Fences
Screen legend Denzel Washington is known for leading roles in films like Malcolm X, Remember the Titans, Training Day and Philadelphia, but in recent years, he's turned his focus to producing and directing as well as acting.
After winning a Tony for his performance in August Wilson's Fences, Washington decided to direct, produce and star in a film adaptation of the play.
Released in 2016, Fences was nominated for four Oscars: Best Picture, Best Actor for Washington, Best Supporting Actress for Viola Davis and Best Adapted Screenplay - and won one, for Davis.
Easy Rider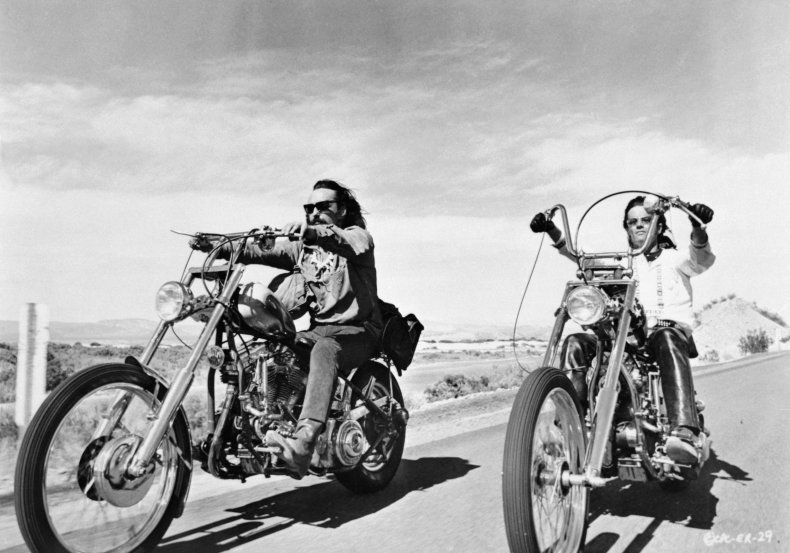 Dennis Hopper hit the big time in the 1960s, starring in films such as Cool Hand Luke and Hang 'Em High.
His directorial debut came in 1969 when he directed the landmark counterculture film Easy Rider, starring Hopper and Peter Fonda.
The film received two Oscar nominations for Best Original Screenplay and Best Supporting Actor for Jack Nicholson.
Hopper continued acting until his death in 2010, and directed a further seven films, including Out Of The Blue.
Yentl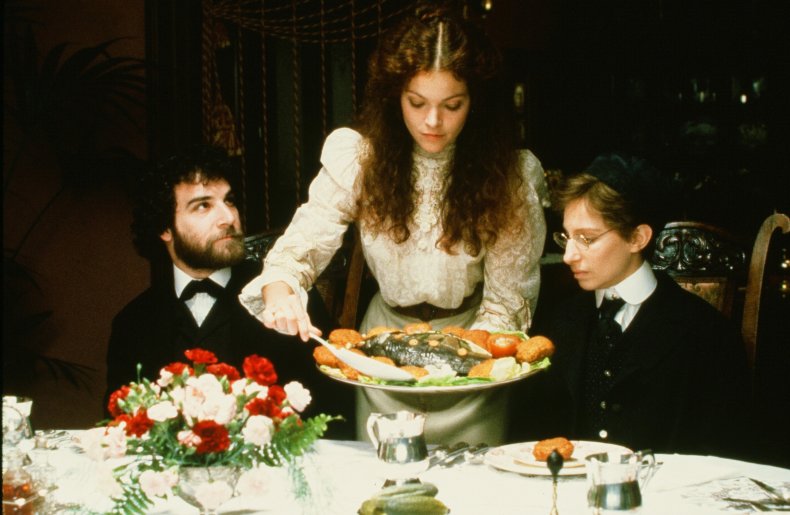 Not only did Barbra Streisand of Funny Girl, Hello, Dolly! and A Star Is Born direct 1983's Yentl, but she wrote, produced and took the leading role, and sang in to boot.
The drama, about an Ashkenazi Jewish girl in Poland who decides to dress and live like a boy so that she can receive an education in Talmudic Law, received five Oscar nominations, including Best Supporting Actress for Amy Irving, Best Original Score, Best Art Direction and two nods for Best Original Song; it won for Best Original Score.
Streisand also won the Best Director prize at the Golden Globes.
Annie Hall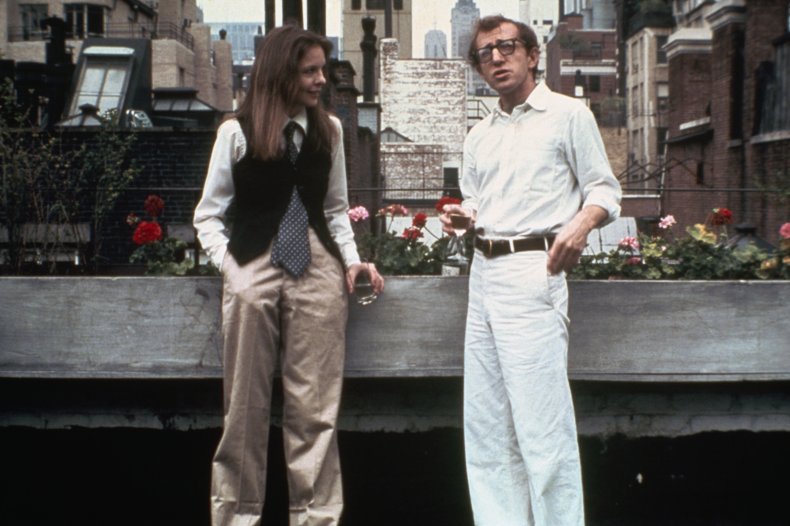 Woody Allen was acting and directing from the beginning of his career, usually starring in his own films including his first, What's New Pussycat.
His first Oscar nominations came in 1978 for Annie Hall, which he starred in as Alvy Singer, wrote and directed.
The classic comedy, about a man who tries to figure out what went wrong in his relationship with Annie, played by Diane Keaton, was nominated for five Oscars: Best Picture, Best Director for Allen, Best Actress for Keaton, Best Actor for Allen and Best Screenplay. It won all but Best Actor.
Many of Allen's other films, including Manhattan, Vicky Cristina Barcelona and Blue Jasmine, have gone on to be nominated.
Hamlet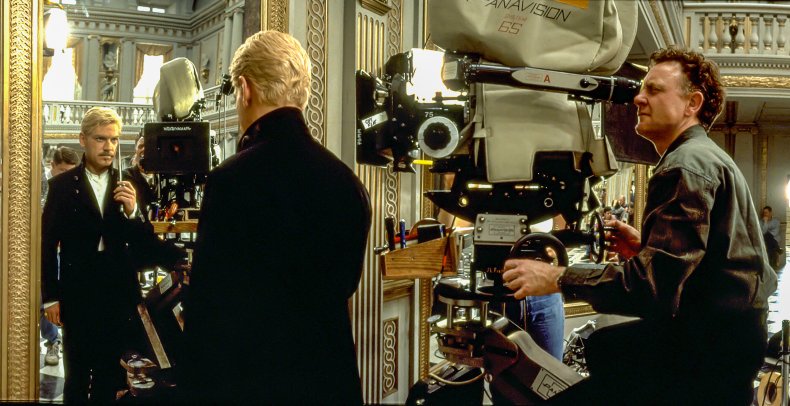 Star of the stage and screen Kenneth Branagh has directed a number of film adaptations of Shakespeare's works, including Twelfth Night and Henry V.
His 1996 adaptation of Hamlet is considered one of the best, and also starred Branagh in the title role.
The film received four Oscar nominations, for Best Art Direction, Best Costume Design, Best Original Dramatic Score and Best Writing.
Branagh also landed two nominations, for Best Director and Best Actor, for Henry V, but most kids will still probably know him as Gilderoy Lockhart in Harry Potter and the Chamber of Secrets.
Gandhi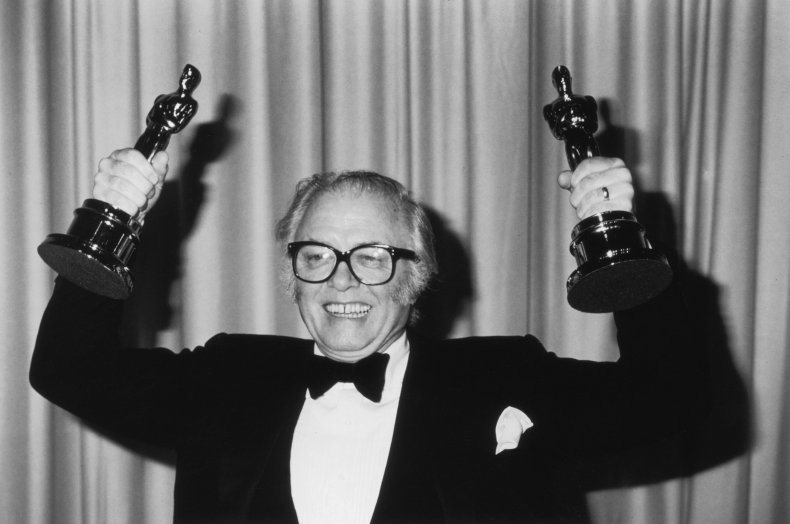 The story of Mahatma Gandhi was brought to the big screen in 1982 by Richard Attenborough, who began his acting career on stage and on film 40 years earlier.
In addition to his theatre work, Attenborough was best known for roles in films like The Sand Pebbles, Guns at Batasti and The Great Escape, but in the 1980s, he instead focused on filmmaking.
The result? Gandhi won him Best Director as well as Best Picture at the Oscars, and won a further six Academy Awards, including Best Actor for Ben Kingsley.
Attenborough returned to acting in the 90s alongside directing, and famously appeared in the Jurassic Park films.
The Apostle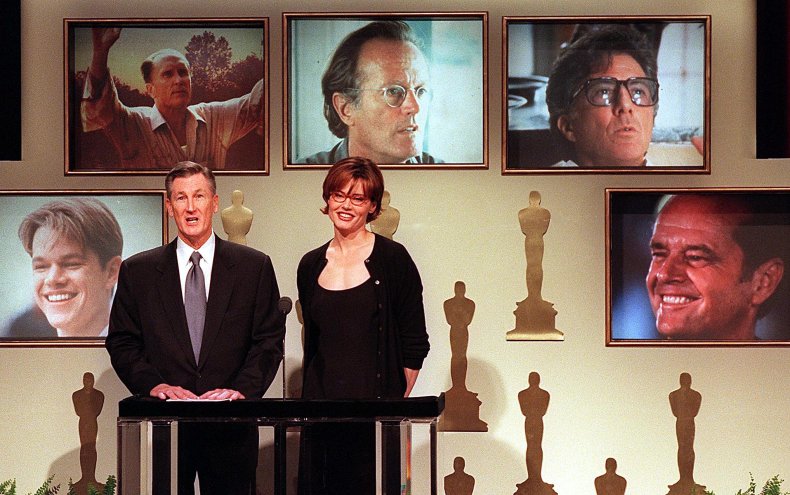 Robert Duvall—the star of The Godfather, True Grit, To Kill A Mockingbird, M*A*S*H and Apocalypse Now—directed five films in his career, including 1997's The Apostle, in which he also starred as the title role.
While Duvall didn't get any directing nods at the Academy Awards, he did land a nomination for Best Actor, but lost out to Jack Nicholson, who won for As Good As It Gets.
Million Dollar Baby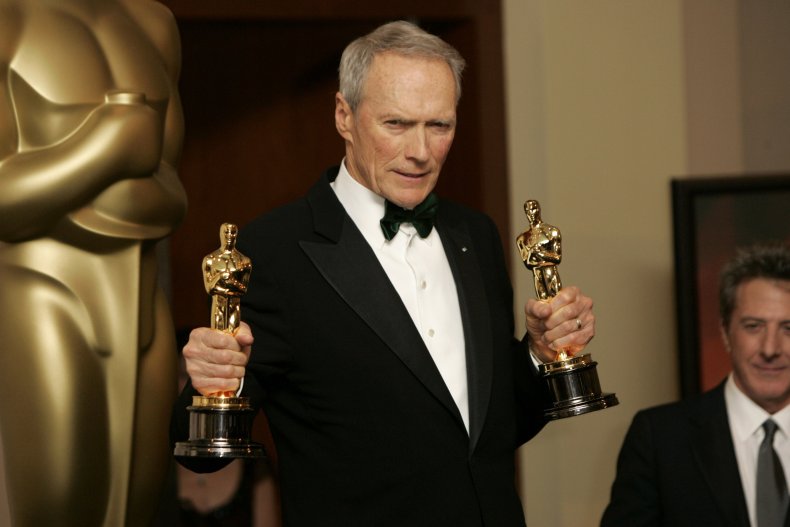 Clint Eastwood is a screen legend thanks to his roles as The Man With No Name in the Dollars trilogy and as Harry Callahan in Dirty Harry, but in recent years, he's become more lauded as a director.
His first double for Best Picture and Best Actor came in 1992 for his film Unforgiven, and he was nominated again for Mystic River.
Eastwood repeated the double feat with 2004's Million Dollar Baby which was nominated for seven Oscars and won four - Best Picture, Best Director, Best Actress for Hilary Swank, and Best Supporting Actor for Morgan Freeman.
Letters From Two Jima and American Sniper have also been nominated.
Ordinary People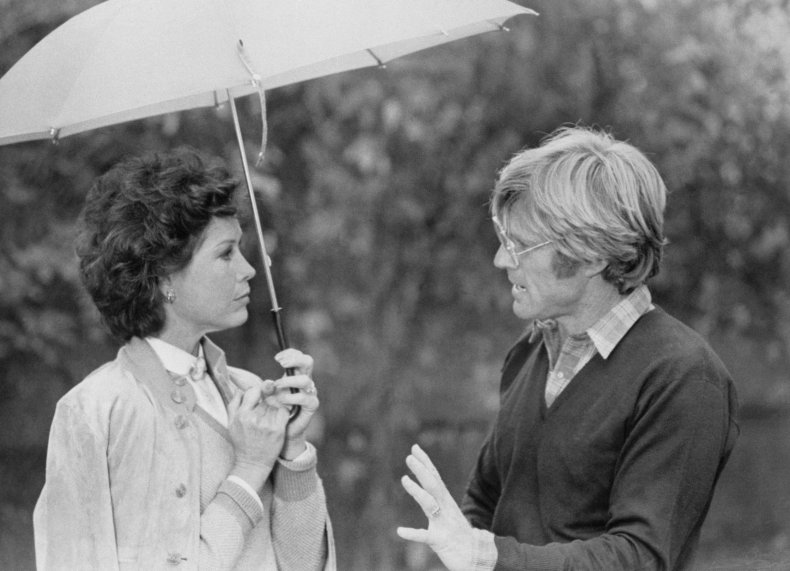 Robert Redford was already a screen legend thanks to films like Butch Cassidy and the Sundance Kid and All The President's Men when he turned his hand to directing in 1980 with Ordinary People.
The drama, following the turmoil of a family after the accidental death of one of their sons and the attempted suicide of the other, was a critical and commercial success, and won four Oscars—Best Picture, Best Director, Best Adapted Screenplay, and Best Supporting Actor for Timothy Hutton—out of six nominations.
Redford received a further Best Director nomination for Quiz Show in 1994.
Out Of Africa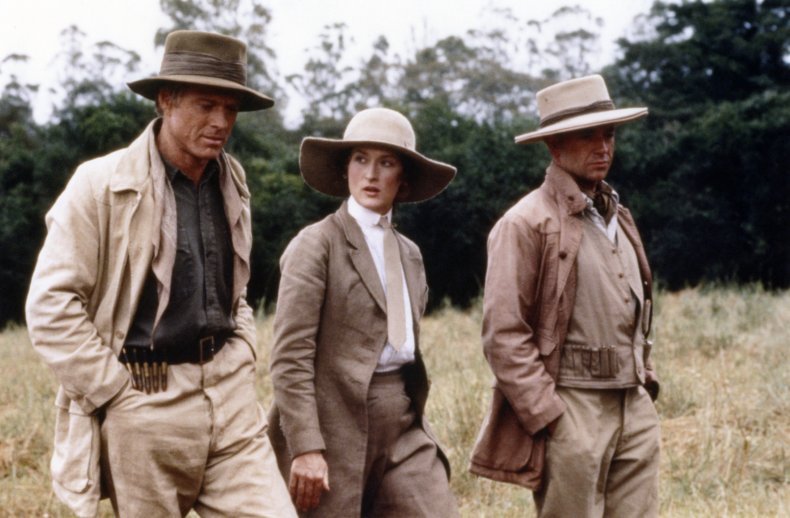 Sydney Pollack is known for his directing, acting and producing, with his best known roles being in films including Tootsie, Michael Clayton and Eyes Wide Shut, and as Will Truman's father in Will & Grace.
However, he has also been directing since the beginning of his career, and has received Oscar nominations for They Shoot Horses, Don't They? and Tootsie.
Out Of Africa, the 14th film he directed, was a huge success, and was nominated for 11 Oscars at the 1986 Academy Awards.
The epic romantic drama won Best Picture and Best Director for Pollack, and Best Screenplay, Best Sound, Best Art Direction, Best Cinematography and Best Original Score.
A Beautiful Mind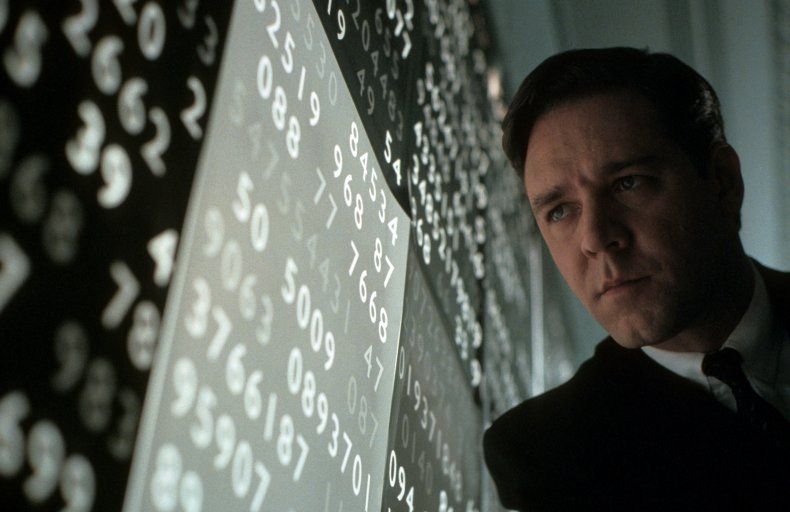 Ron Howard first became known as a child star and shot to fame as Richie Cunningham on the classic sitcom Happy Days.
However, from the 1980s onwards, Howard began to focus on directing and producing, and in 2002, his Russell Crowe-led drama A Beautiful Mind won the Oscars for Best Picture and Best Director, as well as Best Adapted Screenplay and Best Supporting Actress for Jennifer Connelly.
Howard's 2009 drama Frost/Nixon also racked up five nominations at the Academy Awards.
Spotlight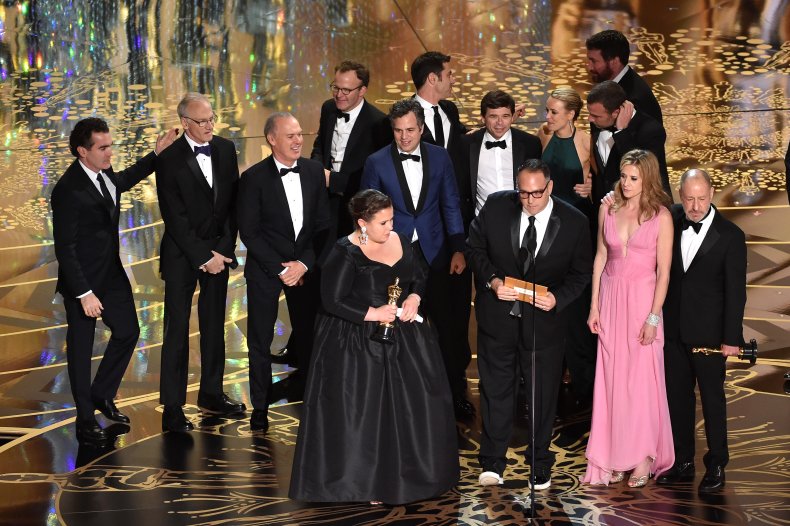 Tom McCarthy is known on screen for his roles in films including Meet The Parents, Good Night and Good Luck, and Syriana, as well as TV shows like Law & Order and The Wire.
However, he has earned the most acclaim for his writing and direction, and his 2015 drama Spotlight is his jewel in the crown.
Spotlight, following a Boston newspaper as they investigate child abuse in the Catholic Church, landed six nominations at the Oscars, including Best Director, and won two: Best Original Screenplay and the 2016 Best Picture award.