Actor Hagen Mills Dead at 29 in Attempted Murder-Suicide
Baskets actor Hagen Mills has died after allegedly shooting a woman and himself. Mills, 29, died in the incident in which he also shot and wounded Erica Price, the mother of his 4-year-old daughter.
Mayfield Police Department in Kentucky believe an attempted murder-suicide took place. They responded to a call on Tuesday even and met Price at the residence.
According to a statement from Mayfield PD published to the Department's Facebook page, Price, 34, was found with gunshot wounds to her arm and chest. She told the officers Mills was still inside and had turned the gun on himself.
Authorities state that Mills allegedly held Price's mother and his daughter inside until she returned home when he shot at her. Both Price's mother and daughter are unharmed. Mills was pronounced dead at the scene.
The statement from Mayfield PD reads: "Officers responded to a 911 call shortly after 5:45 p.m. Tuesday reporting that a woman had been shot at a residence on South 10th Street in Mayfield.
"When Officers arrived, they were met outside the residence by Erica Price, age 34 of Mayfield, with gunshot wounds to her arm and chest. Price was able to tell Officers that the gunman, Hagen Mills, age 29 of Mayfield, was still inside, and had turned the gun on himself.
"Through investigation, it was learned that Price's mother and young daughter, whom she shared in common with Mills, were held in the residence by Mills until Price returned home. When Price entered the residence, she was shot by Mills, before he turned the gun on himself. Price's mother and daughter were not physically injured during the incident."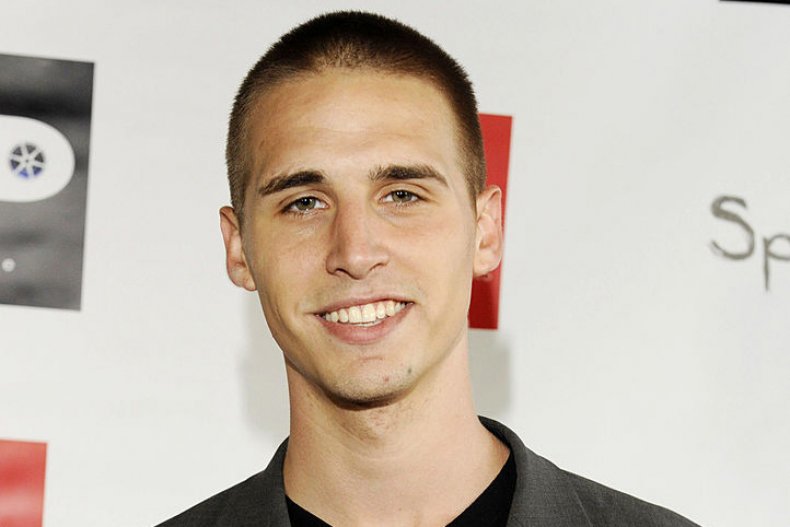 Mills appeared on the TV show Baskets, alongside Zach Galifianakis. He played the part of Lucky in the FX series.
Born and raised in Kentucky, Mills moved to Los Angeles to pursue an acting career. In 2013, he appeared in the television movie Bonnie & Clyde: Justified, playing Buck Barrow.
He also starred in comedy crime show Swedish Dicks and appeared in series Involuntarily Single in 2013. In the same year, Mills appeared in the feature film Ashley alongside actor Michael Madsen.
Mills' most recent role was horror movie Star Light where he played a character called Monty. The film is scheduled for release on August 4, according to IMDB.
If you have thoughts of suicide, confidential help is available for free at the National Suicide Prevention Lifeline. Call 1-800-273-8255. The line is available 24 hours every day.
Correction 5/21/20, 8.50 a.m. ET: The headline of this article was updated to correct the spelling of Hagen Mills.