How an Actor Who Once Played Young 'Forrest Gump' Ended Up Serving in Iraq
This year marks the 25th anniversary of the release of the blockbuster film Forrest Gump, about the Odyssey-esque life of one American man who, among many other things, serves as an infantryman during the Vietnam War.
With Veterans Day on Monday, fans of the film may be interested to learn how the holiday and the movie intersect: one of the film's stars served an 18-month deployment in Iraq as a soldier in the U.S. Army.
The actor, Michael Conner Humphreys, played Gump as a child in the film. On the November 10 episode of CBS Sunday Morning, he said that he considered his military service a more "significant thing" that he has accomplished in life than starring in a film that won six Academy Awards, including one for Best Picture.
In his interview with CBS, Humphreys, now 34, spoke about how he became involved in the film and how it factored in his ultimate decision to enlist. A native of Mississippi, he had never acted in anything before he was offered the role of young Forrest. Tom Hanks, who played the adult Gump in the film, modeled his character's now-iconic Southern drawl after Humphreys' natural, authentic mode of speech.
Humphreys decided to enlist in 2005, after he graduated from high school, when the September 11 terrorist attacks were still raw in the nation's collective psyche. His decision was motivated by a strong sense of duty to the United States, and, according to AL.com, a history of military service in his family.
"I feel like there was a duty to go do it," Humphreys told CBS. "Because it's just part of being the citizen of a country. That's what you gotta do."
But Humphreys also said his time as an actor in Forrest Gump influenced his decision to serve.
"What stuck with Humphreys about the movie were the combat scenes, shot in South Carolina," CBS reported. Further, while Forrest Gump was being filmed, Humphreys visited the Marine Corps Air Station in Beaufort, South Carolina, according to AL.com.
Humphreys was in the U.S. Army for four years, and told CBS he was given nicknames like "Gumphreys," "Gumpy" and "Gump" by his comrades-in-arms. During his career as a soldier, he was deployed in Iraq's Anbar province as an infantryman attached to a tank battalion, the Houston Chronicle reported.
A full tenth of Humphreys' brigade—100 soldiers—were killed in combat, according to CBS.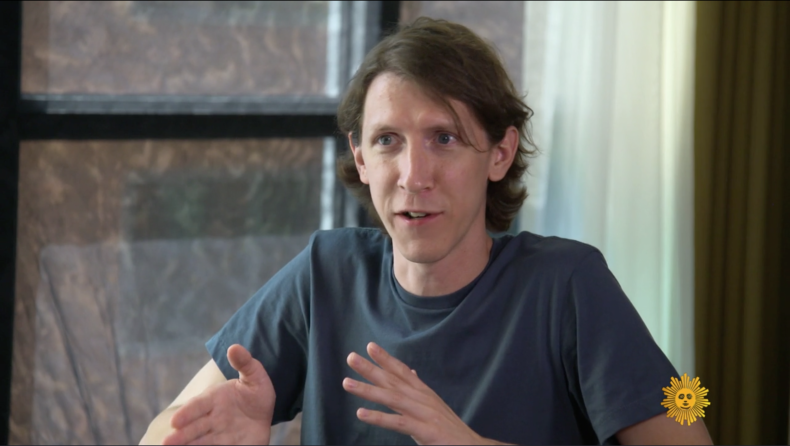 He told CBS that he now resides in Washington State. Although he has a career as a teacher, Humphreys said that he would like to return to acting sometime in the future.
Of his service, Humphreys told the Houston Chronicle: "It was a good experience and you saw a lot of bad things, a lot of people got hurt over there. There was definitely a lot of violence. I just hope that we did some good. In the end, I learned a lot and I hope it made me a better person."