Actor Robert Downey Jr. Pardoned for 1990s Offenses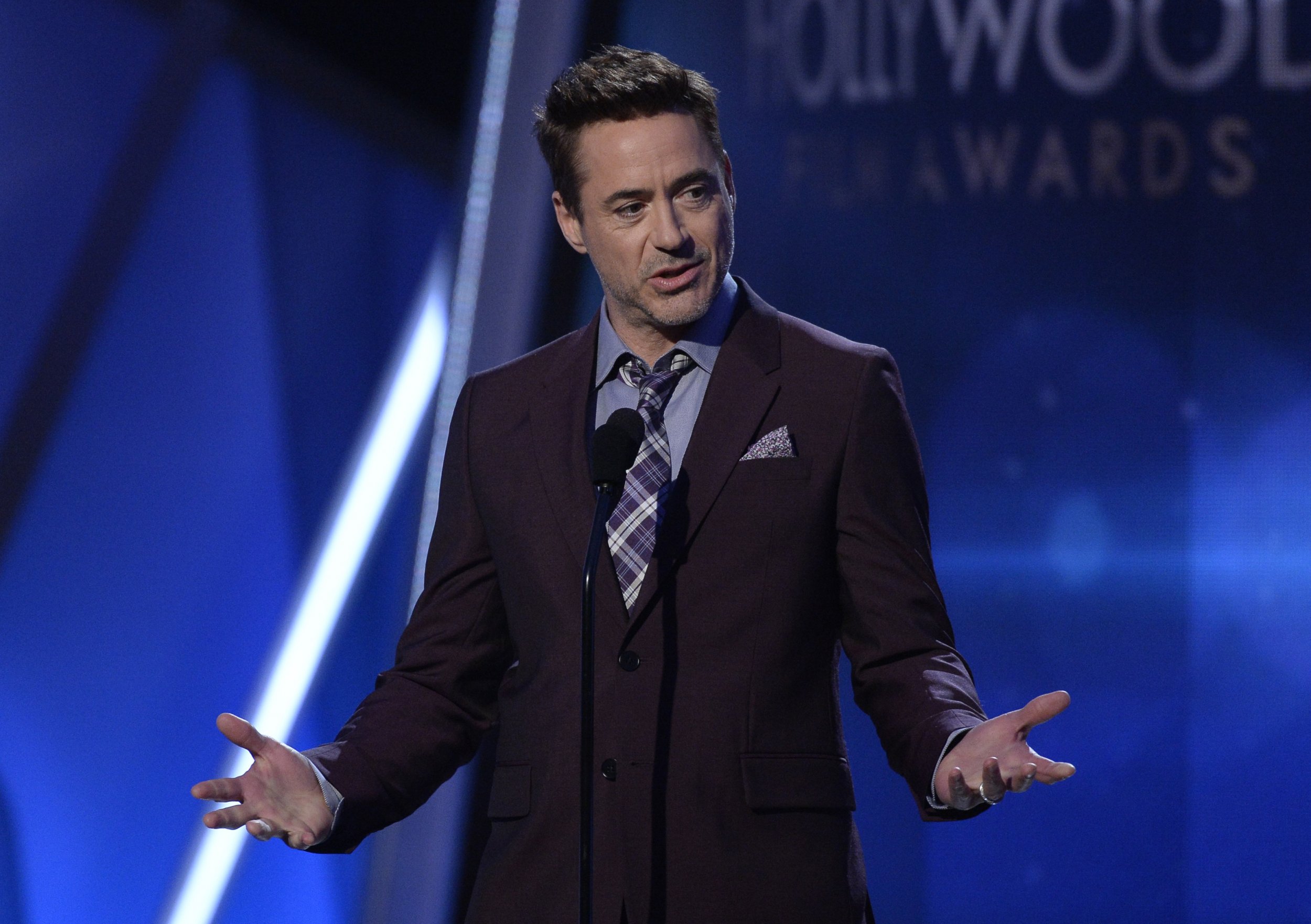 California Governor Jerry Brown granted Robert Downey Jr. clemency Thursday for 1990s drug and other offenses. The Christmas Eve pardons are an annual tradition, and this year the actor received one of 91 granted by the governor, issued primarily for nonviolent crimes and minor drug offenses.
Contemporary audiences know him as Tony Stark in Iron Man and The Avengers. In the late '80s and early '90s, Robert Downey Jr. had already shared the screen with Molly Ringwald, Sally Field, Whoopi Goldberg, Meg Ryan, Ian McKellan and Annette Bening, and earned an Academy Award nomination for the leading role in Chaplin. But that decade also saw trouble with drugs and multiple run-ins with the law. In 1996 he was arrested three times in one month.
He was sentenced in November 1996 for possession of a controlled substance, carrying a concealed weapon in a vehicle with a prior conviction, driving under the influence with priors, and use or under the influence of a controlled substance, according to the governor's office. He served probation for two years and eight months, spent 15 months in prison and was on parole for two years before completing his sentence in December 2002.
Those seeking pardons can apply directly to the governor or get a Certificate of Rehabilitation, which is an order from a superior court. Downey procured such an order from a Los Angeles County Superior Court judge in October. It said that he has in the intervening years "lived an honest and upright life, exhibited good moral character, and conducted himself as a law-abiding citizen."
"By completion of his sentence and good conduct in the community of his residence since his release, Robert John Downey, Jr. has paid his debt to society and earned a full and unconditional pardon," read the official proclamation issued Thursday. The governor's office said in a statement that "pardons are not granted unless they are earned."
A pardon does not expunge convictions or seal records. Rather, the California Department of Justice and the Federal Bureau of Investigation are notified and their records updated, and the pardon—which itself becomes a matter of public record—is filed with the Secretary of State and the Legislature.
Downey, who's held the No. 1 spot on Forbes' list of highest paid actors for three years running, will reprise his role of Tony Stark in the upcoming Captain America: Civil War, set to be released in May 2016.