Actor Ron Perlman Can't Wait to Get Back to Georgia, Thanks to Stacey Abrams
Ron Perlman is excited to visit Georgia soon, thanks to Stacey Abrams. The actor tweeted about the politician, who previously ran for governor in the Peach State and was a Democrat in the Georgia House of Representatives from 2007 to 2017, serving as the minority leader from 2011 to 2017. Perlman praised Abrams for her work on Friday, and criticized Georgia's governor, Brian Kemp.
"To my dear friends in Georgia, I hate Kemp. He is ugly, he is dirty, he is arrogant and he stole an election. I said I would never work there until that was corrected and thanks to @staceyabrams and so many good people, I can't wait to visit the great state of Georgia again."
Kemp has been the governor of Georgia since 2019. He and Abrams ran against each other in 2018. Kemp was backed by President Donald Trump, and promised to round up "criminal illegals" in his pickup truck.
Meanwhile, Abrams was endorsed by former President Barack Obama.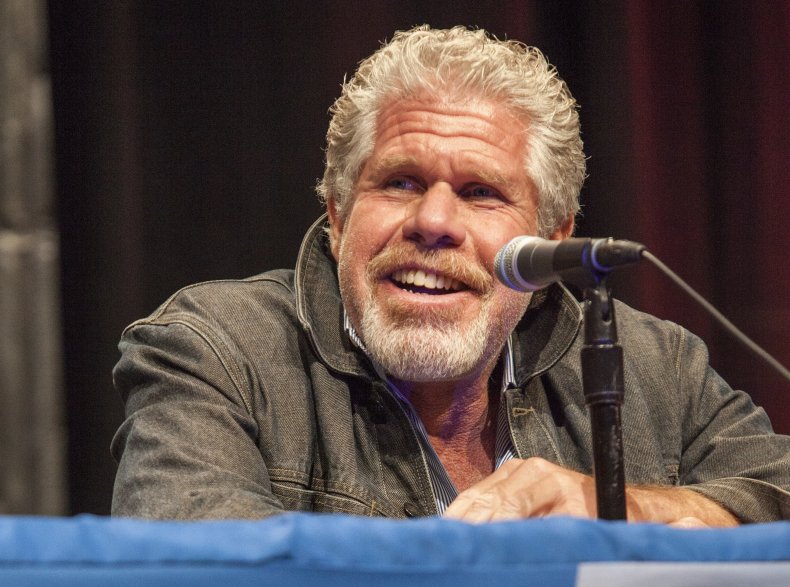 The election between Kemp and Abrams was riddled with allegations that the Republicans suppressed the vote, via "aggressive purging of voter rolls and denying the registration of new voters, long waits at polling places and malfunctioning voting machines," ABC News reported. Kemp has denied all of the allegations.
Despite losing the 2018 Georgia gubernatorial election, Abrams has focused her energy on voting rights. She founded the nonprofit Fair Fight in 2016, which is focused on fighting voter suppression.
Abrams also organized Fair Fight 2020, the group's initiative to prepare voter protection teams "on the ground in battleground states across this country."
It's safe to say that Abram's initiative to get folks out and voting helped to make Democrats competitive in the traditionally red state of Georgia this election cycle. As of time of writing, Democratic presidential nominee Joe Biden is ahead of Trump by more than 4,000 votes.
On Wednesday, as ballots were being counted, Abrams also encouraged Georgia residents to check the status of their mail-in and absentee ballots.
It's safe to say that Abrams was also thrilled to see the latest returns in Georgia starting to favor Biden. "Georgia, let's shout out those who've been in the trenches and deserve the plaudits for change," Abrams tweeted Friday morning.
Perlman also isn't the only celebrity who has praised Abrams recently.
Former mayor of South Bend, Indiana, Pete Buttigieg wrote: "There's no such thing as a permanently red state. Thank you for your leadership, @StaceyAbrams!"
Former Secretary of State Hillary Clinton thanked Abrams for her hard work Friday morning.
Academy Award winner Viola Davis also thanked Abrams "from the bottom of her heart."
LeBron James applauded Abrams, Michelle Obama, and others for their hard work.