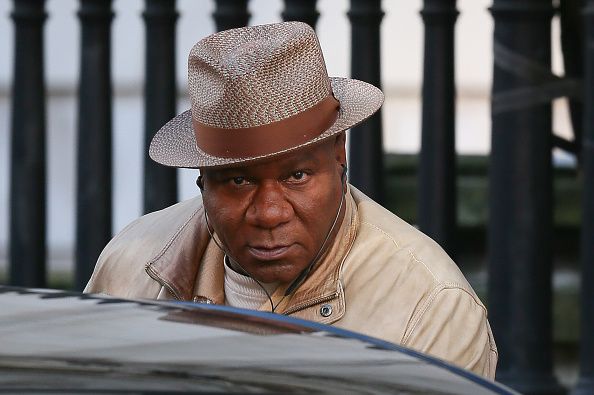 Actor Ving Rhames says that he was held at gunpoint by police officers in his Santa Monica home earlier this year after a neighbor thought he had broken into the residence.
The actor opened up about the experience on the "Clay Cane" show on Sirius XM radio on Friday. The neighbor had reportedly called 911 after seeing a "large black man" entering the home, suspecting that a break-in was taking place. The incident happened in broad daylight around 2:00 in the afternoon, Rhames said.
Rhames said that he was watching ESPN on the television when he heard his two dogs running around in the yard. Then, he heard someone knocking at his door.
Rhames says that he had opened his front door "and there is a red dot pointed at my face from a 9mm [handgun]." Rhames says that the next thing officers told him to do was to put his hands in the air. There were at least four or five officers at his house there with a police dog. The captain of the Santa Monica Police Department had even been at the scene as well.
The police chief then recognized Rhames, as both men had children growing up in nearby school districts, and quickly began apologizing for the situation. Rhames is currently the star of hit blockbuster movies like "Pulp Fiction" and the "Mission: Impossible" franchise. The latest movie in that series came out earlier this year.
Rhames then went with the police officers to question the neighbor who had called in the report of a possible break-in.
"Myself, the sergeant and one other officer, we went over to that house, which was across the street from my place, and the person denied it," Rhames told Cane in the radio segment.
Rhames went on further talking about the incident, saying: "Here I am in my own home, alone in some basketball shorts. Just because someone called and said a large black man is breaking in, when I opened up the wooden door a 9mm is pointed at me."
The recounting of the incident was in response to Cane's question about Rhames encountering racism in his personal and professional life. Rhames retold the experience, which he says happened earlier this year, and then discussed similar incidents between African American men and the police.
"My problem is, and I said this to them, what if it was my son and he had a video game remote or something and you thought it was a gun?" Rhames said during the show.