These 25 Actors Have Acted in the Most Hollywood Movies of All Time
There are some familiar stars that seem to pop up in everything you watch.
While most actors would be lucky to bag 20 or 30 movie roles in a career, these actors are going above and beyond when adding to their resume.
Here's the 25 actors who have starred in the most Hollywood movies.
1. Eric Roberts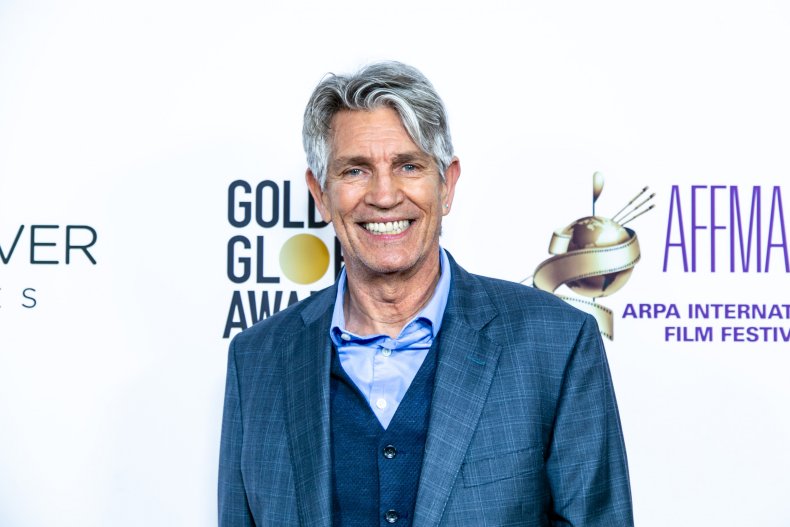 Sure, his sister Julia Roberts and daughter Emma Roberts may have made it to the A-list, but Eric Roberts trumps them both—and pretty much everybody else—when it comes to number of credits.
We're not sure how he's done it, but Eric Roberts has starred in 326 movies since his first role in King of the Gypsies in 1978.
Other famous roles include parts in Runaway Train, The Dark Knight and The Expendables, and Roberts is just as prolific in television, with another over 200 credits from other projects.
2. John Carradine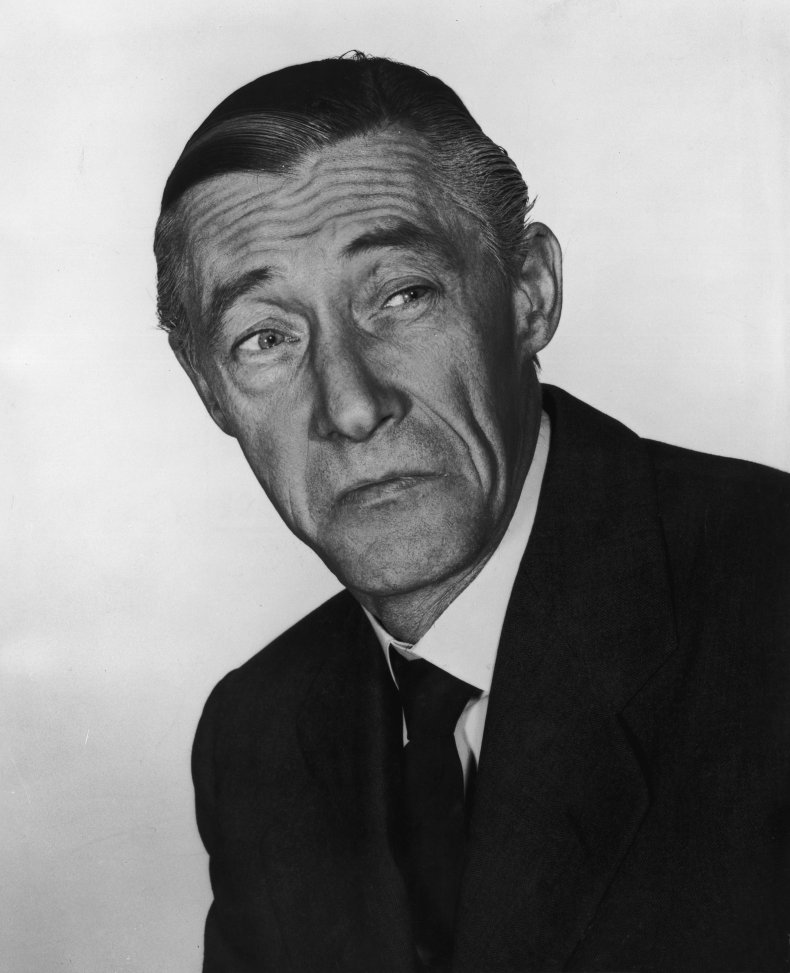 Best known for his work in horror, Westerns and Shakespearean theatre, John Carradine is one of film's most prolific actors, with 233 film credits.
While a member of John Ford's stock company, he appeared in 11 pictures including The Grapes of Wrath, The Man Who Shot Liberty Valance and Stagecoach.
Carradine died in 1988, and two films were released posthumously: Buried Alive and Jack-O.
3. Danny Trejo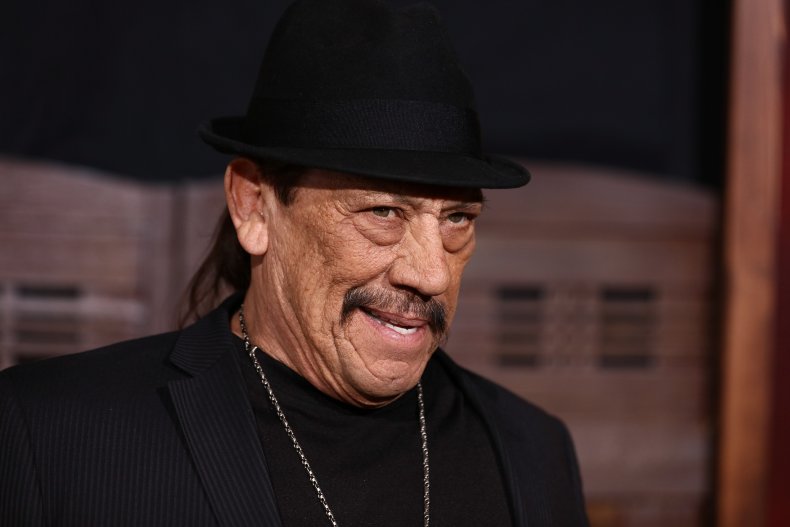 The 215 film credits Danny Trejo has achieved are even more impressive considering his first, 1985's Runaway Train, came when he was asked to play a prison inmate while visiting the set to assist with drug issues, having been working with sober living houses.
Trejo went on to appear in films like Heat, Con Air and Desperado, and is best known for playing Machete—a character initially developed for the Spy Kids franchise, but was later involved in more adult, violent spin-offs.
Trejo, 77, is still acting, so expect that figure to keep rising.
4. Christopher Lee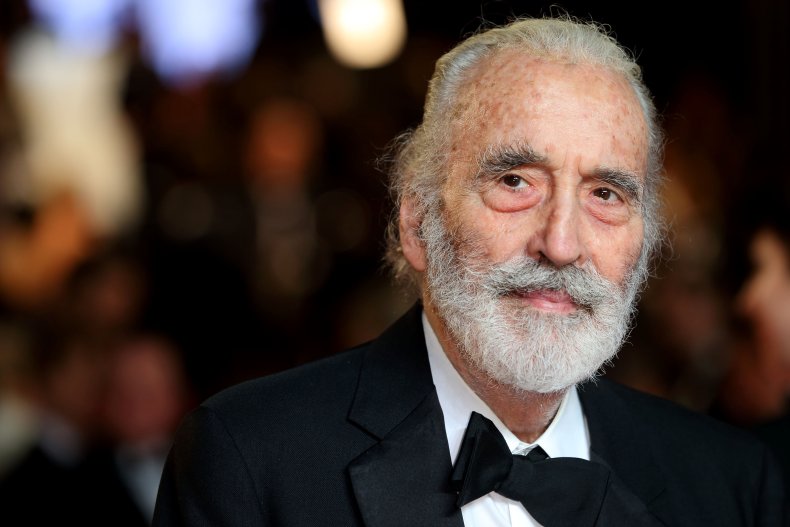 The late Christopher Lee was best known for playing Count Dracula in several Hammer Horror films, as well as playing Saruman in the Lord of the Rings and The Hobbit trilogies, Francisco Scaramanga in The Man with the Golden Gun, and Count Dooku in the Star Wars prequel trilogy.
By the time his final posthumous role in The Time War was released in 2018, Lee had starred in 213 movies over seven decades.
And that's not even counting the 65 TV shows he is credited for.
5. Richard Riehle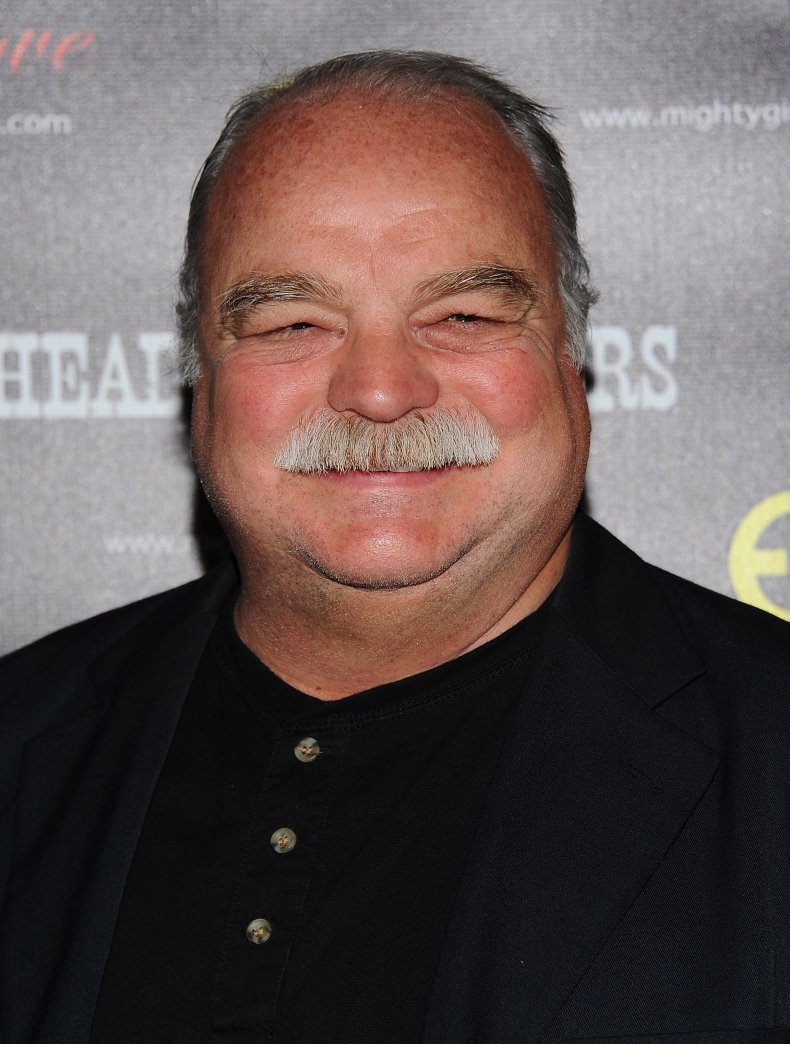 While Richard Riehle may be best known for TV roles on The Young and the Restless and Grounded for Life, the character actor has been putting in major work in film, too.
Riehle's 209 film credits include parts in Casino, The Fugitive, Office Space, Lethal Weapon 4 and Bridesmaids.
While many of his roles are small, he's definitely an actor you recognise time and time again.
6. Mickey Rooney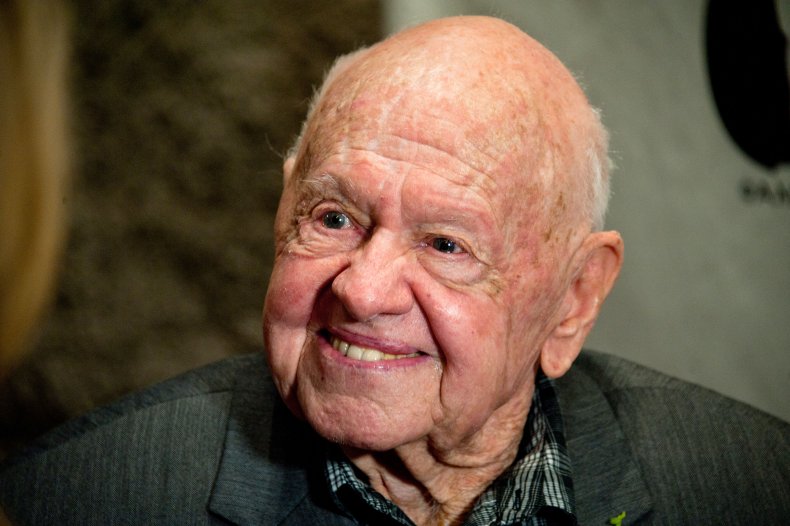 With a career spanning nine decades, Mickey Rooney transferred out of the silent movie era, into the talkies and beyond and achieved 201 film credits.
His most famous role was Andy Hardy, who he portrayed in 16 movies, and was one of MGM's most successful stars.
Other classic credits include Breakfast at Tiffany's, Babes In Arms, It's a Mad, Mad, Mad, Mad World, The Black Stallion and National Velvet, and Rooney is remembered for his work alongside Judy Garland.
7. Jackie Chan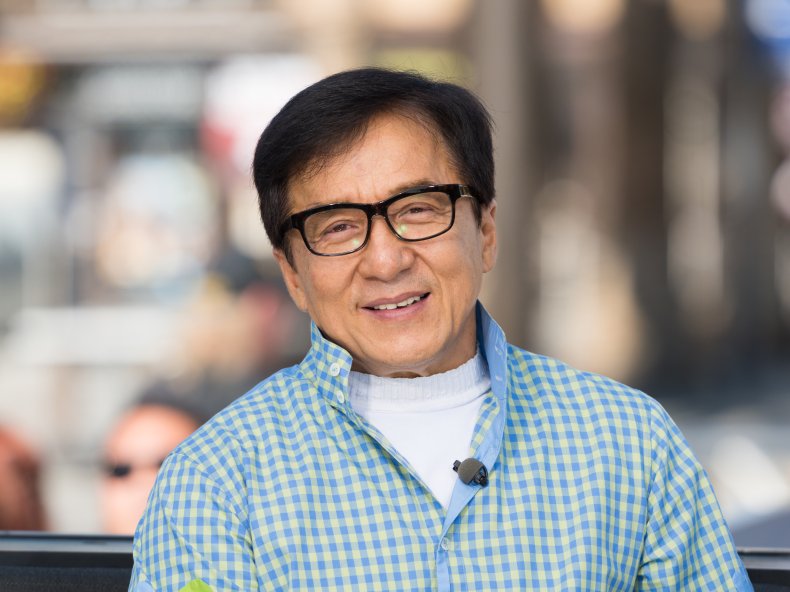 Martial arts legend Jackie Chan has been acting since the 1960s, and has racked up 181 credits in that time.
His first Hollywood film came in The Big Brawl in 1980, and Chan went on to appear in films like the Rush Hour franchise, Shanghai Noon and the remake of The Karate Kid.
His following in both the East and the West have made Chan one of film's most recognisable stars.
8. Anthony Quinn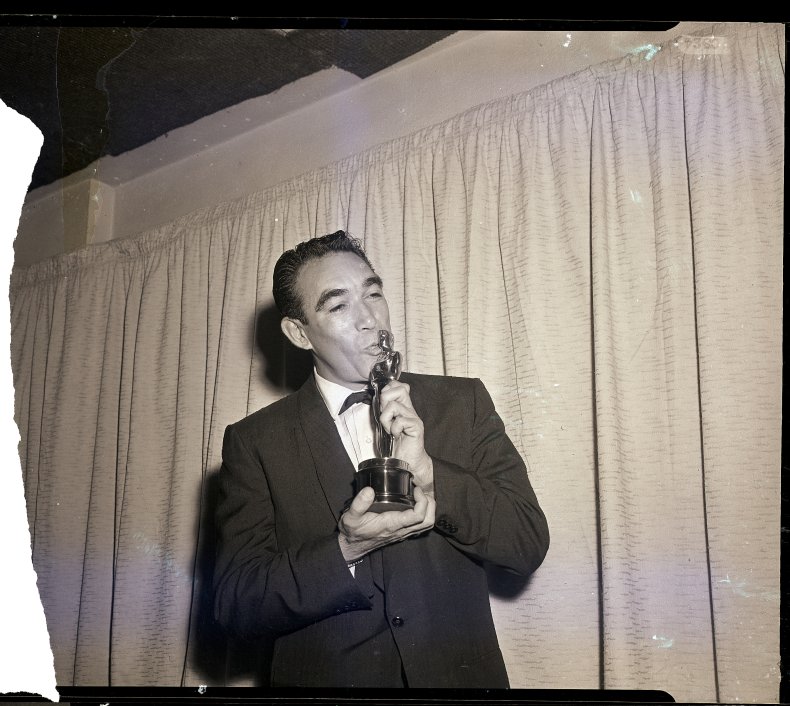 Mexican-American actor Quinn starred in 145 films in his career and won two Oscars for Best Supporting Actor.
Amongst his most famous films are Zorba the Greek, Lawrence of Arabia, Lion of the Desert, The Guns of Navarone, The Message, Requiem for a Heavyweight, Guns for San Sebastian, Lion of the Desert and La Strada.
9. Ernest Borgnine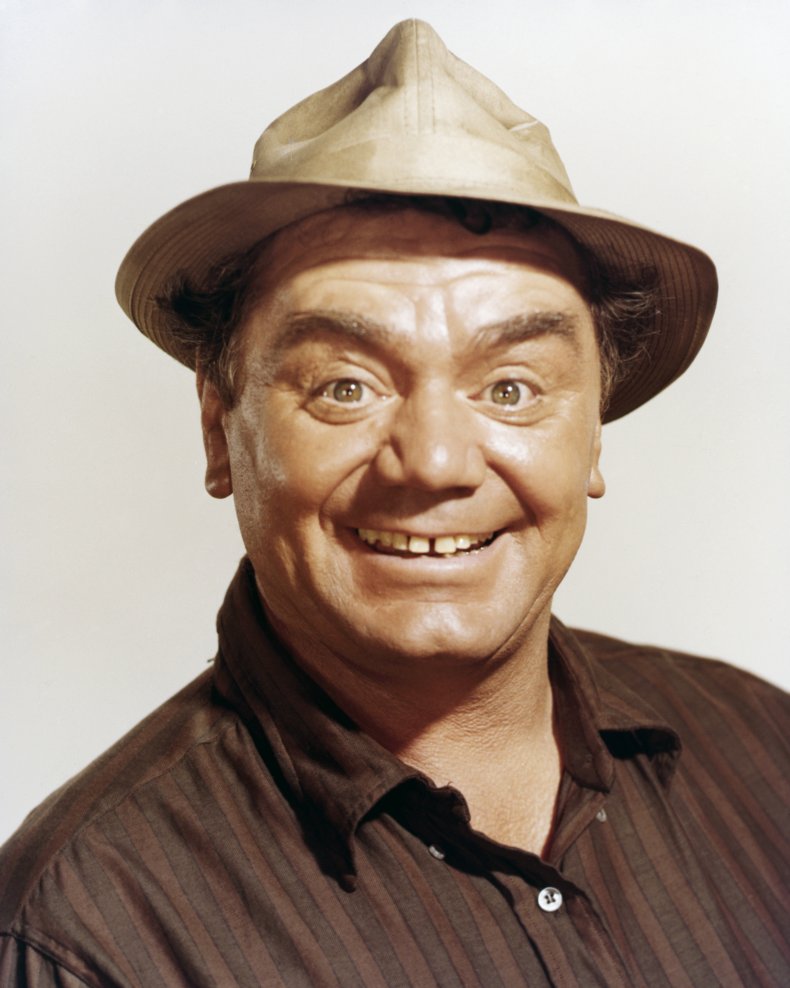 Known for his trademark gap-toothed grin, Ernest Borgnine had starred in 148 films by the time of his death in 2012.
Some of his best known roles include the lead in the Oscar-winning film Marty, From Here To Eternity, Bad Day at Black Rock, The Wild Bunch and The Dirty Dozen.
10. James Hong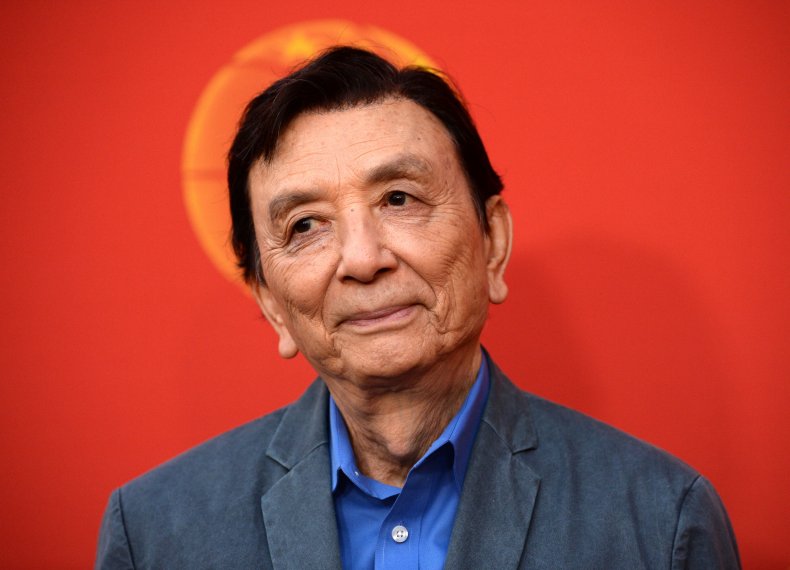 James Hong has starred in 142 films throughout his career, starting with an uncredited role in 1958's Dragonfly Squadron.
Some of his most memorable roles came in Chinatown, Blade Runner, Big Trouble In Little China and Airplane!, and the 92-year-old isn't slowing down, with three films currently in production.
11. Donald Sutherland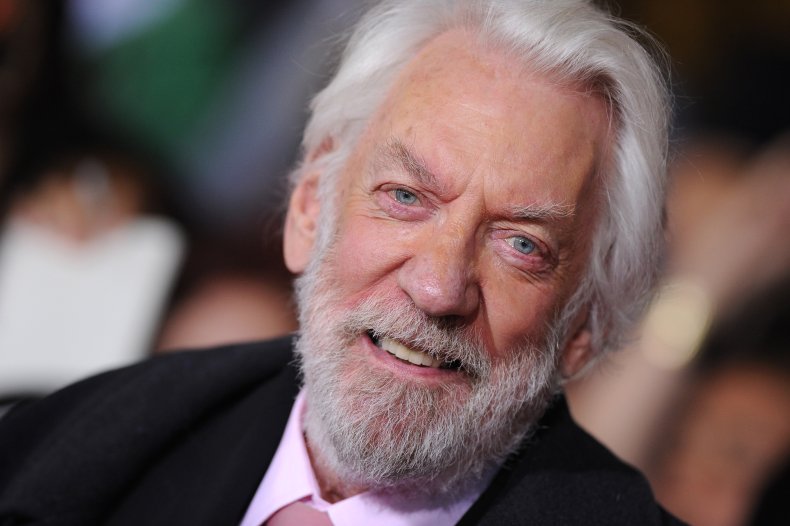 Throughout his 55 year career, Sutherland has racked up an impressive 141 film credits, with his 141st movie Moonfall scheduled for release next year.
He has starred in classics like M*A*S*H, The Hunger Games franchise, Don't Look Now, A Time To Kill and Ordinary People.
However, somehow he has never received an Oscar nomination.
12. Samuel L. Jackson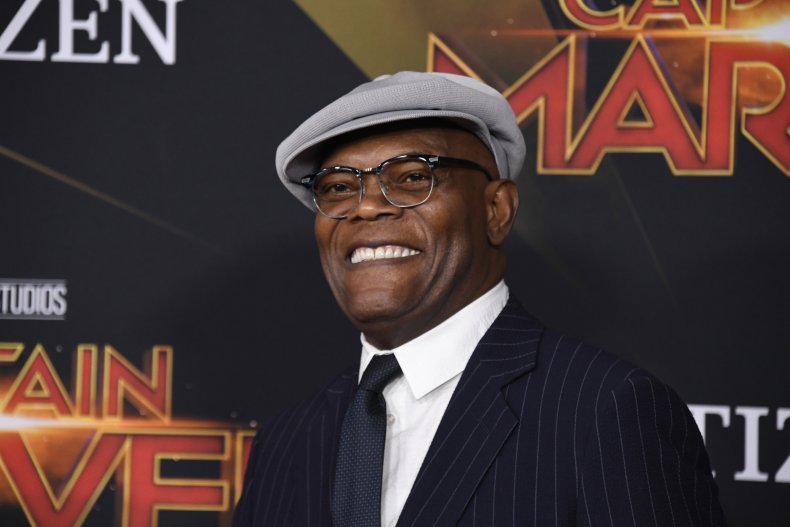 Considering he's the highest grossing actor of all time, it may be no surprise to learn that Samuel L. Jackson has starred in 141 films, two of which have yet to be released.
Starting his movie career with a small role in 1981's Ragtime, Jackson has gone on to have major parts in the Star Wars franchise (Mace Windu) and the Marvel Cinematic Universe (Nick Fury), as well as starring in multiple Quentin Tarantino films.
And of course, he played actual Shaft.
13. Michael Caine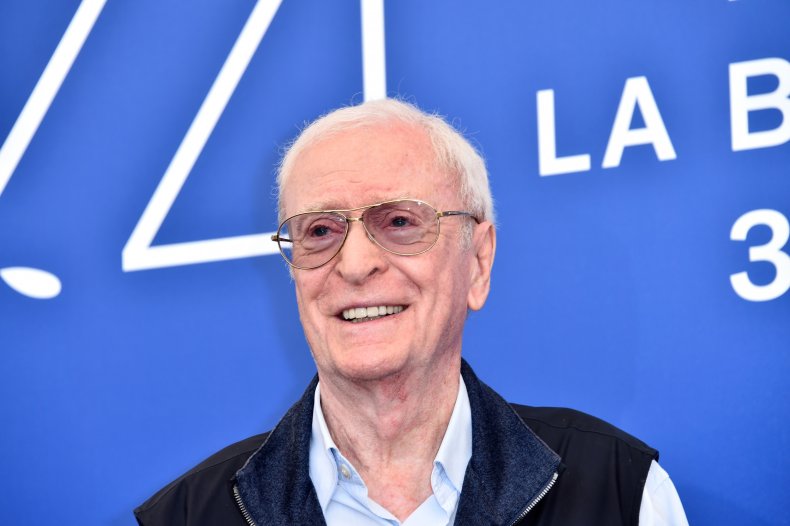 British film icon Michael Caine has starred in 137 movies during his career and shows no signs of stopping.
The actor is best known for legendary roles in films like The Italian Job, Educating Rita, Alfie and Hannah and Her Sisters, while he has recently become a staple of Christopher Nolan's work, starring in his Batman films, Tenet and Inception.
14. Ray Milland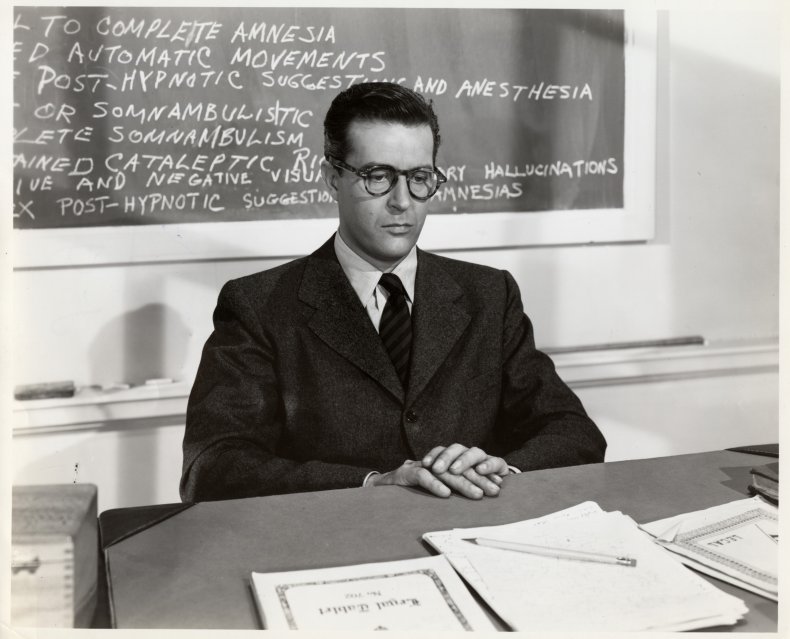 In addition to an extensive television career, Ray Milland starred in 133 movies between 1928 and 1985, with the actor dying the following year.
The Welsh star spent 20 years working with Paramount, and among his best known roles were parts in The Lost Weekend, The Jungle Princess, Dial M for Murder and Love Story.
15. Danny Glover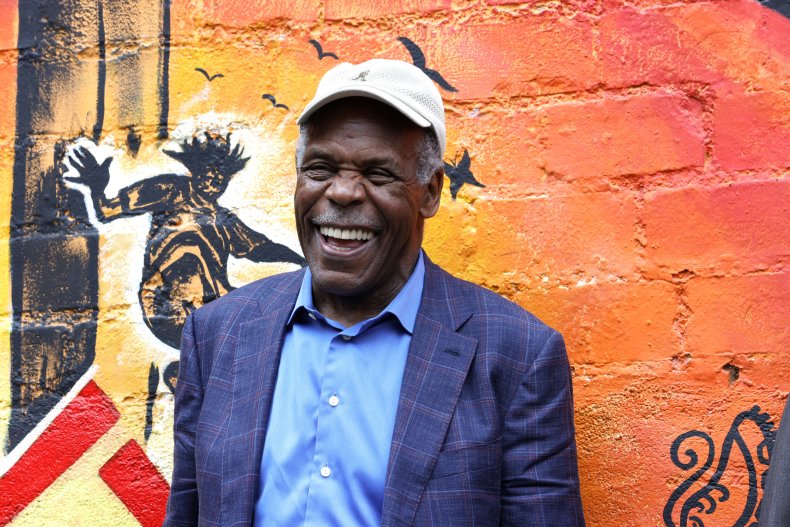 Including two yet to be released movies, Danny Glover has starred in 127 movies since his 1979 acting debut as an inmate in Escape from Alcatraz.
He is probably best known for playing Roger Murtaugh in the Lethal Weapon series, while he has also starred in titles such as Saw, The Color Purple, Jumanji: The Next Level and Dreamgirls.
16. Christopher Plummer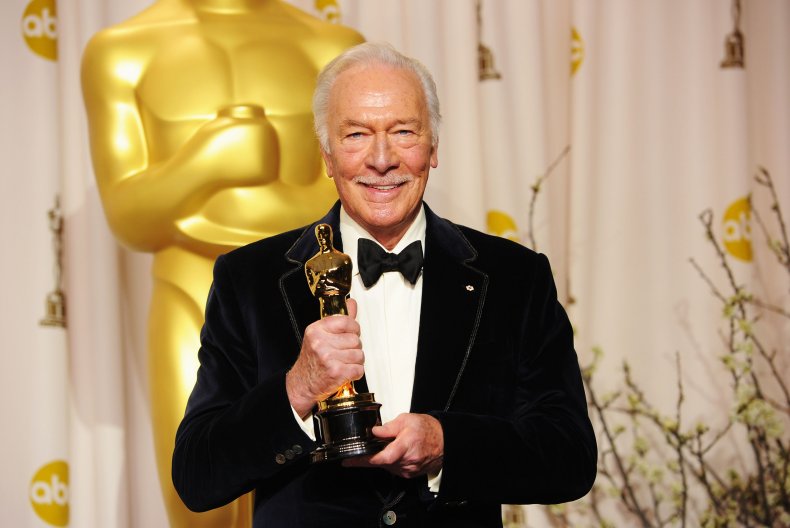 Christopher Plummer was working right up until his death in 2021, and became the oldest person ever to be nominated for an acting Oscar three years earlier when he stepped in to replace Kevin Spacey in All The Money In The World.
He starred in 119 films in his career, including A Beautiful Mind, Knives Out, The Man Who Would Be King, The Insider, and, of course, The Sound of Music, in which he played Captain Von Trapp.
17. George Kennedy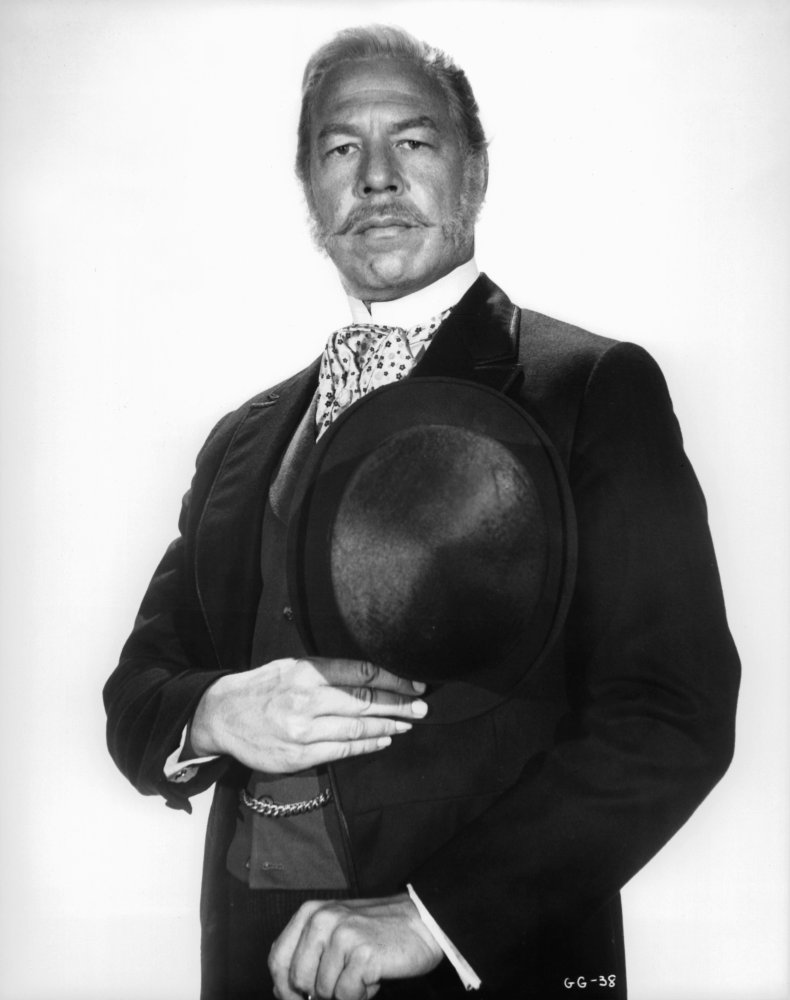 George Kennedy died in 2016, and between his first role in 1961's The Little Shepherd of Kingdom Come and his last in 2014's The Gambler, he racked up 98 film credits.
Among his most famous films were Cool Hand Luke, Airport, The Dirty Dozen and the Naked Gun series.
18. Susan Sarandon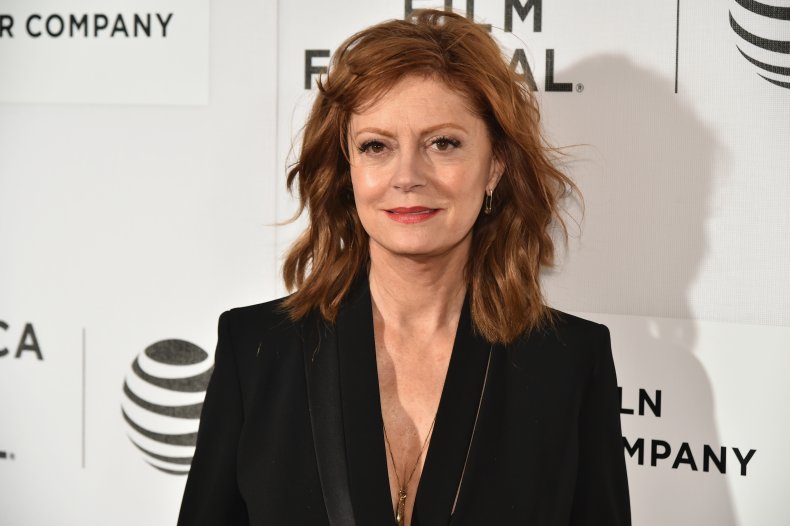 Susan Sarandon's acting career began in 1970 in the film Joe, and five years on, she landed the iconic role of Janet in The Rocky Horror Picture Show.
Critically acclaimed roles in Thelma & Louise, Dead Man Walking, Stepmom, Little Women, The Witches of Eastwick and Enchanted followed, with Sarandon racking up 98 credits in film.
19. Robert Duvall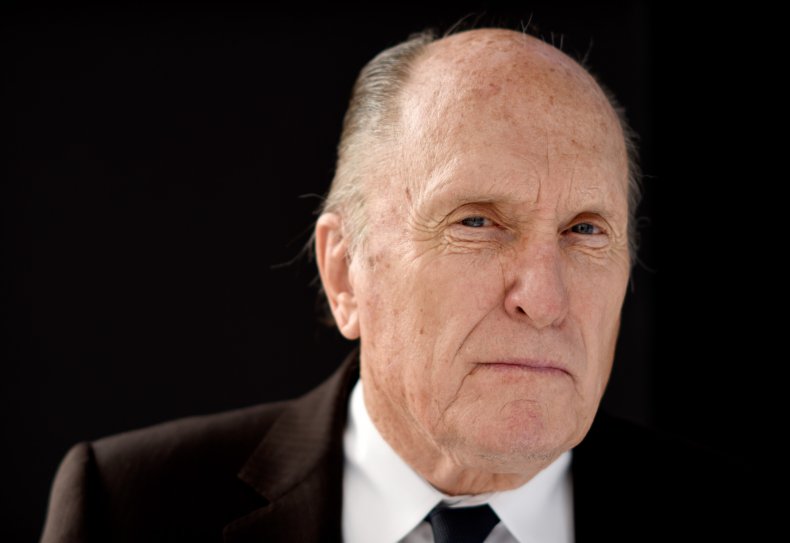 With a career spanning over seven decades so far, Duvall has starred in 93 films.
His most famous roles include those in To Kill A Mockingbird, M*A*S*H, The Godfather Part II, True Grit and Apocalypse Now.
20. Bette Davis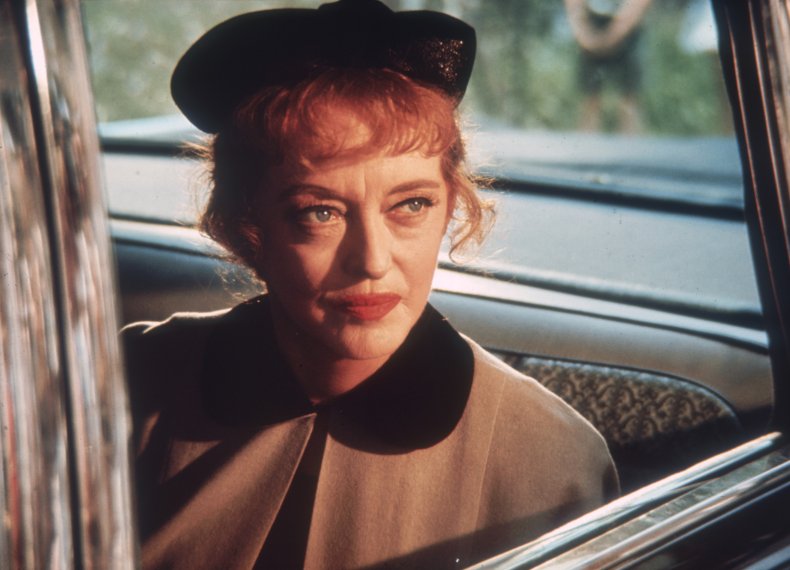 One of the most iconic stars of the screen, Bette Davis starred in 90 movies during her five decade long career - despite turning down big roles and being choosier about her projects as her star ascended.
Among her most famous films were Dangerous, Jezebel, All About Eve, Death On The Nile, and What Ever Happened to Baby Jane?
Davis was the first actor to accrue 10 Oscar nominations, and won Academy Awards.
21. Robert Loggia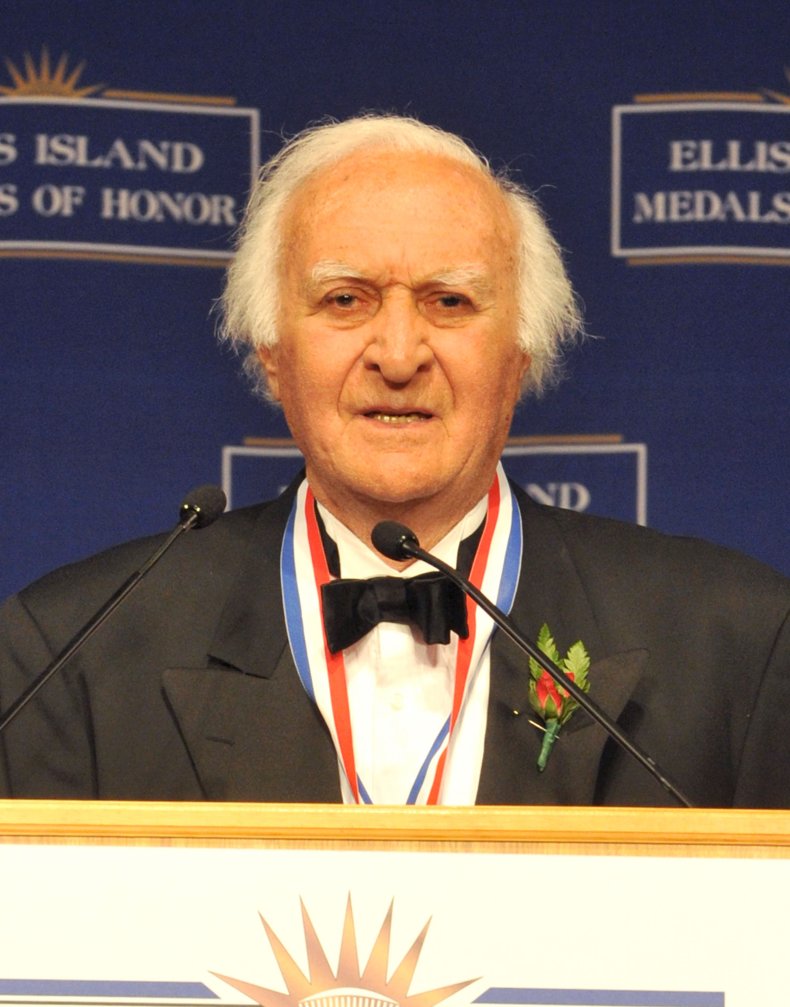 The late Robert Loggia's career spanned sixty years, and he racked up credits including Big, Jagged Edge, The Greatest Story Ever Told, Revenge of the Pink Panther, An Officer and a Gentleman, Scarface and Independence Day.
Loggia died in 2015, at which time he had 88 film credits, and four posthumous appearances followed.
22. Ernie Hudson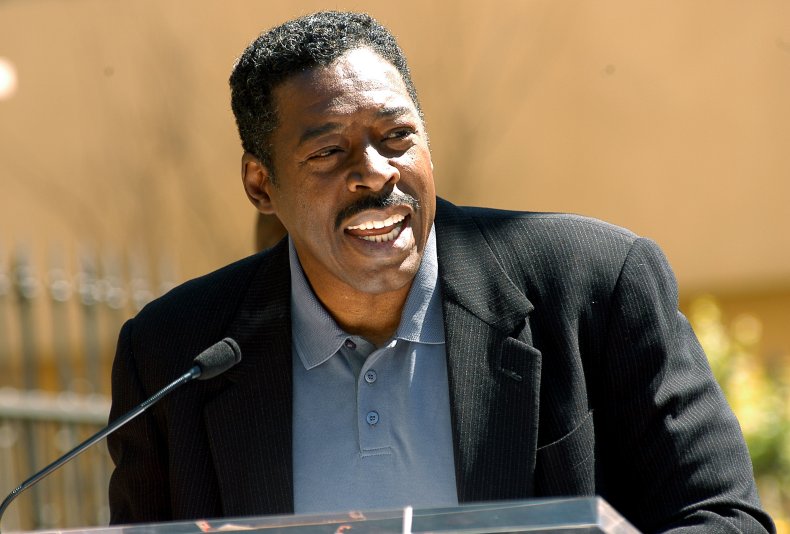 Ernie Hudson has 87 film credits under his belt, and he's still working in Hollywood.
Some of his best known films include Miss Congeniality, Airheads, The Crow and The Hand That Rocks The Cradle, but he's most recognisable for playing Winston Zeddemore in the Ghostbusters films.
Hudson reprises that role in his next film, Ghostbusters: Afterlife.
23. Anthony Hopkins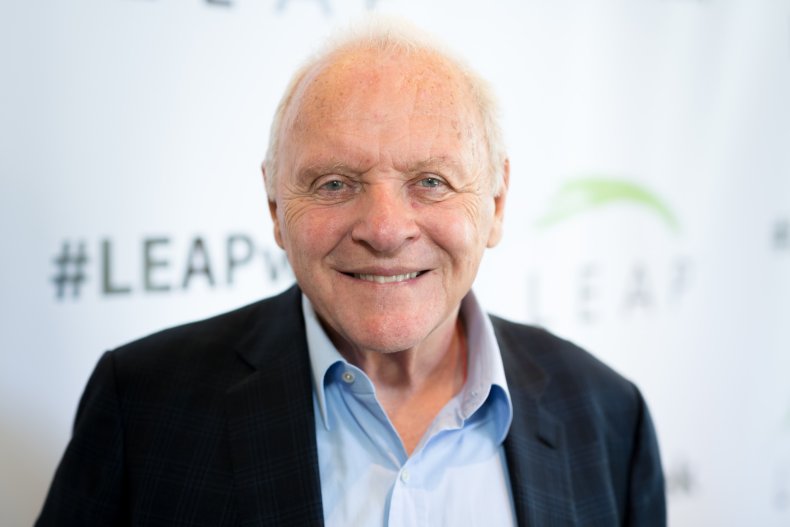 Perhaps most famous for playing Hannibal Lecter in Silence of the Lambs, Sir Anthony Hopkins has starred in 86 films in his career.
His film roles have won him two Academy Awards and four BAFTAs, including roles in The Father, The Silence of The Lambs, The Remains of The Day, The Two Popes and Nixon.
24. James Earl Jones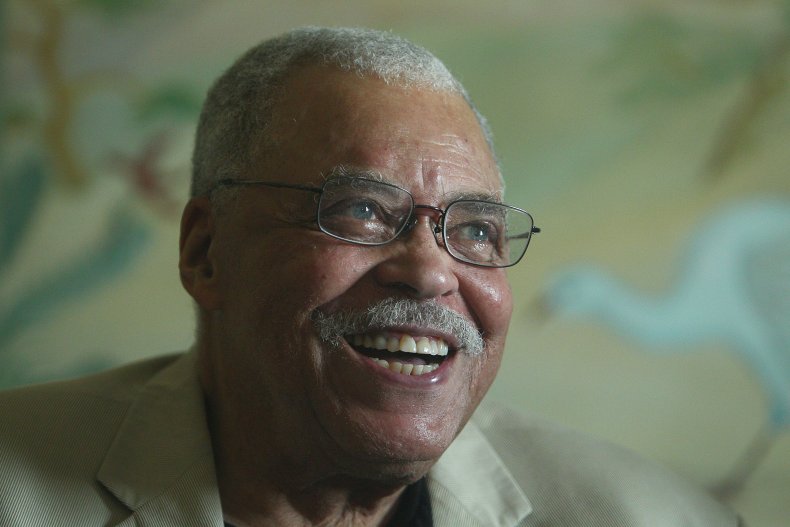 When your film career kicks off with Dr Strangelove, you know a pretty great CV is on its way.
Blessed with one of the most distinctive voices in the business, James Earl Jones has starred in 86 films, with his most recent, Coming 2 America, being released this year.
His most memorable roles include the voices for Mufasa in The Lion King and Darth Vader in the Star Wars films.
25. Eli Wallach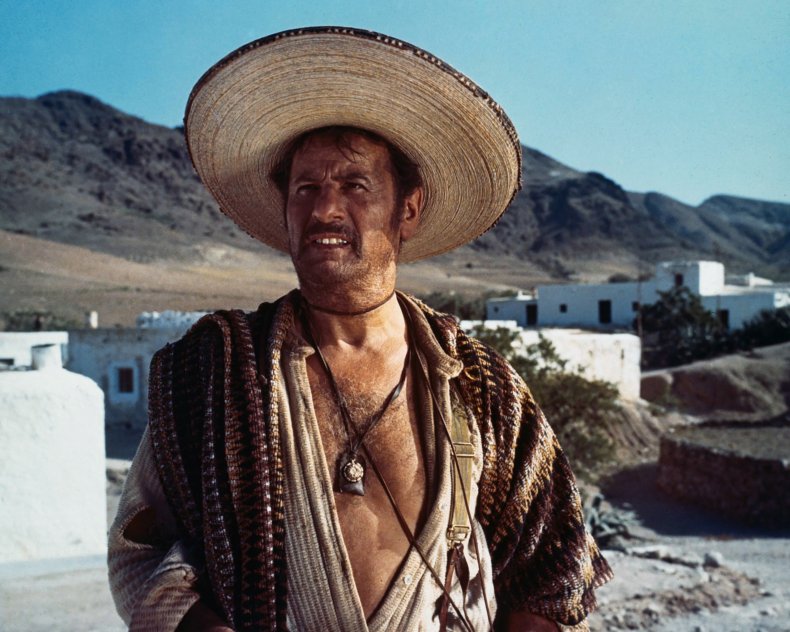 Eli Wallach's film career started with an appearance in 1956's Baby Doll, and resulted in a film CV full of 84 credits.
The late star's films include The Magnificent Seven, The Good, the Bad and the Ugly, The Godfather Part III, The Associate, and The Holiday.