For some stars, a massive paycheck and promo tours all over the world aren't the only things they get when they sign up to a film or TV show.
Some come out with more than they bargained for, and land a marriage as well.
With all that time spent on set building chemistry, it's no surprise that romances have been struck up on film and TV sets.
Here are 25 stars who married their co-stars.
Channing Tatum and Jenna Dewan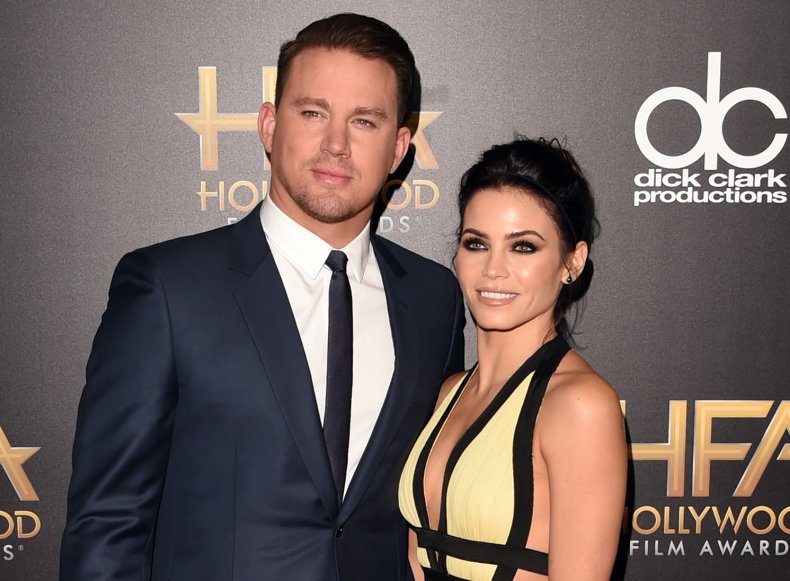 Actors and dancers Channing and Jenna met on the set of 2006's Step Up and went on to tie the knot in 2009.
They welcomed a daughter, Everly, together in 2013, but in 2018, Channing and Jenna announced they were separating, with Jenna filing for divorce six months later.
Jenna has since got engaged to actor Steve Kazee.
Angelina Jolie and Brad Pitt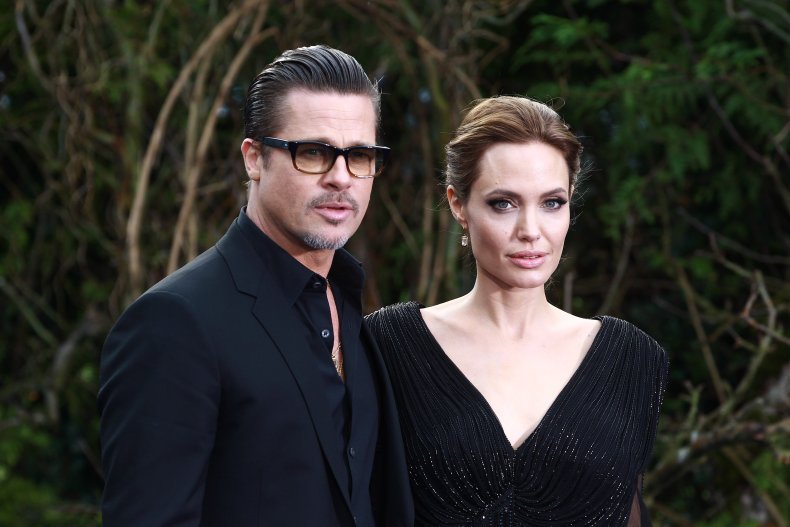 Brad Pitt was still married to Jennifer Aniston when he signed on to star opposite Angelina Jolie in Mr and Mrs Smith in 2003.
While both stars insist there was no infidelity on set, Jolie told Vogue: "I think we found this strange friendship and partnership that kind of just suddenly happened. I think a few months in I realized, 'God, I can't wait to get to work.' ... Anything we had to do with each other, we just found a lot of joy in it together and a lot of real teamwork. We just became kind of a pair.
"It took until, really, the end of the shoot for us, I think, to realize that it might mean something more than we'd earlier allowed ourselves to believe. And both knowing that the reality of that was a big thing, something that was going to take a lot of serious consideration."
They got together after Pitt's separation from Jennifer and had three children together, with Brad adopting three of Angelina's adoptive children. They got married in 2014 after nine years together, but two years later, announced their split.
They are now legally separated.
Nicole Kidman and Tom Cruise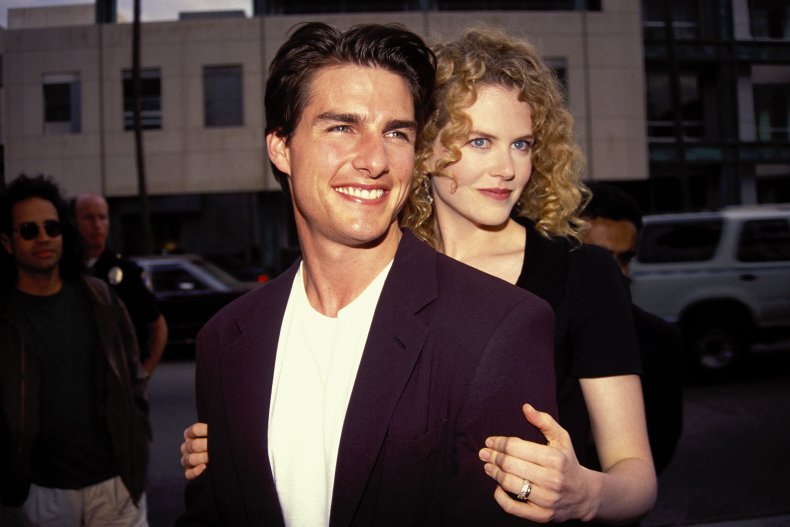 Kidman and Cruise met in 1989, shortly before they began filming Days of Thunder, and went on to get married the following year.
They adopted two children together and went on to star in another two movies together - Far and Away, and Eyes Wide Shut.
However, in 2001, the couple separated, and their divorce was finalised later that year.
Ben Affleck and Jennifer Garner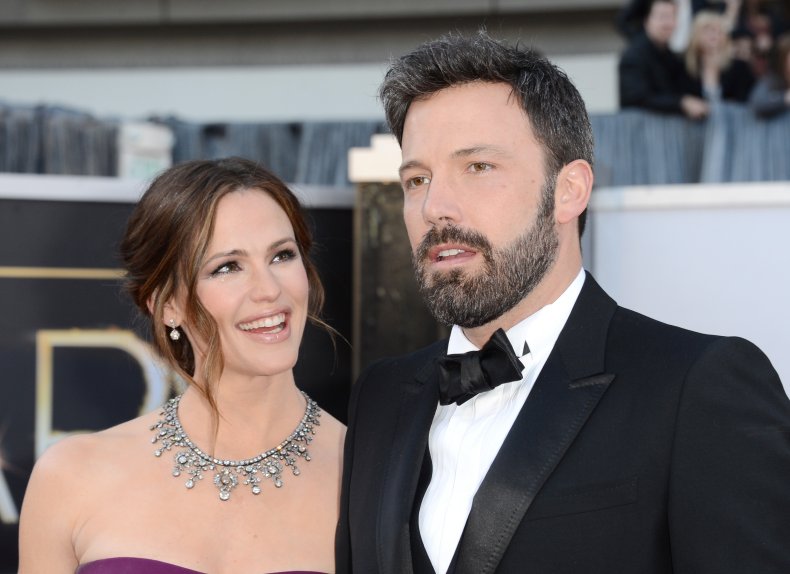 After previously getting engaged to his Gigli co-star Jennifer Lopez, Affleck met his future wife Jennifer Garner on a film set.
The pair had worked together on Pearl Harbour and Daredevil, and began dating in 2004, before getting married the following year.
Lopez and Affleck separated in 2015 after 10 years of marriage, and share custody of their three children.
Now, Affleck is back in a relationship with JLo.
Anna Paquin and Stephen Moyer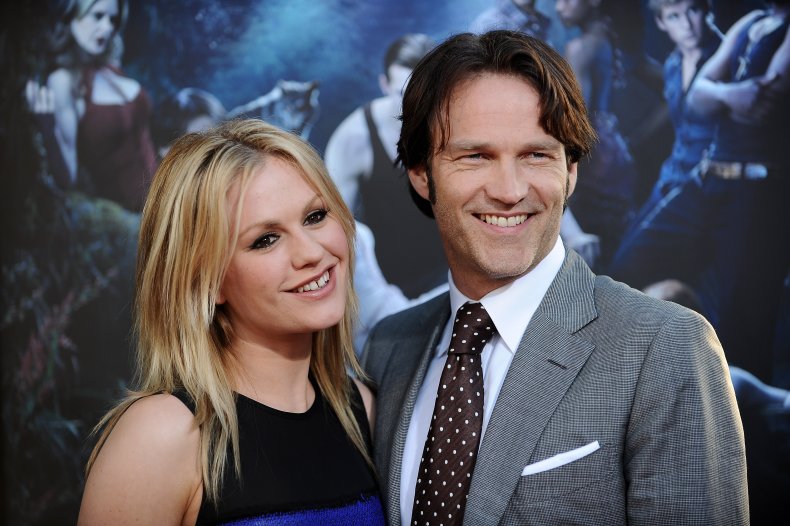 Anna and Stephen played love interests Sookie Stackhouse and Bill Compton on the raunchy vampire drama True Blood, and it was love at first bite.
Moyer told Watch What Happens Live last year: "We met screen testing for the show. We were both single at the time, and there was just this kind of spark.
"I didn't see her for three months, and she had gone from having dark hair to this beautiful blonde, and I had gone from being blond to this dark vampire. By day three or four – oh, this is going to sound so syrupy – but I knew I wanted to spend the rest of my life with her. It was within seconds, really, and it just became a thing."
Paquin and Moyer got married in 2010 after three years together and welcomed twins together two years later. Anna is also stepmum to Stephen's two children from a previous relationship.
Daniel Craig and Rachel Weisz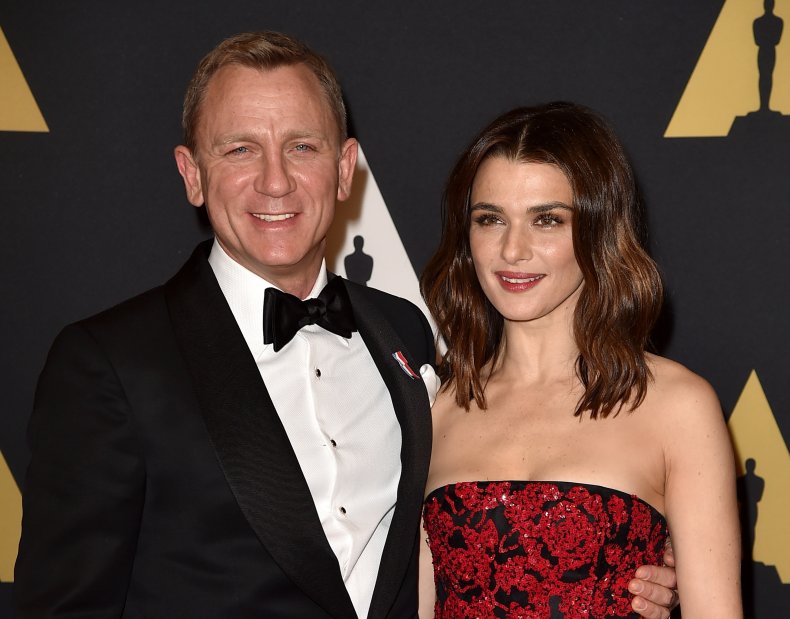 Having been friends for years, Craig and Weisz worked together on 2011's Dream House, shortly after Rachel's engagement to director Darren Aronofsky ended.
They got married at a tiny ceremony in 2011 after a year of dating, and share two stepchildren.
Rachel gave birth to their daughter in 2018.
Kit Harington and Rose Leslie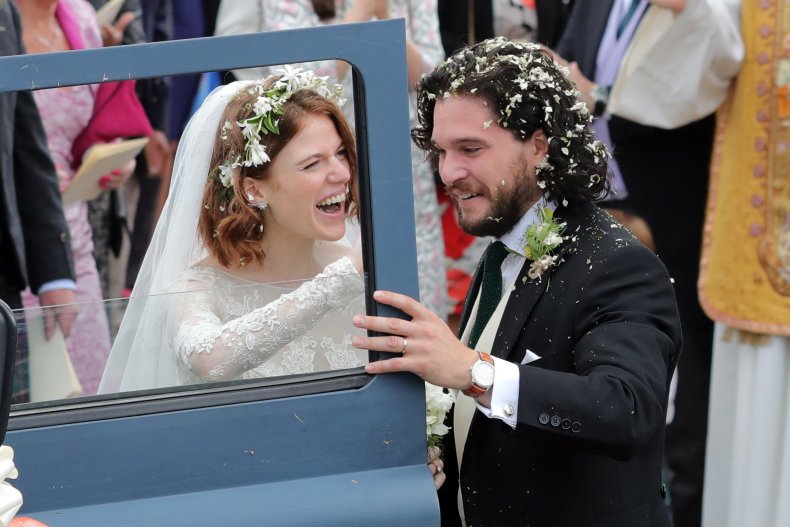 Harrington and Leslie met on the set of Game of Thrones, on which they played love interests Jon Snow and wildling Ygritte respectively.
Rose's character was killed off but their romance off-screen blossomed, and in 2018, the couple got married in 2018 in Scotland.
The pair have since welcomed their first child together.
Michael Fassbender and Alicia Vikander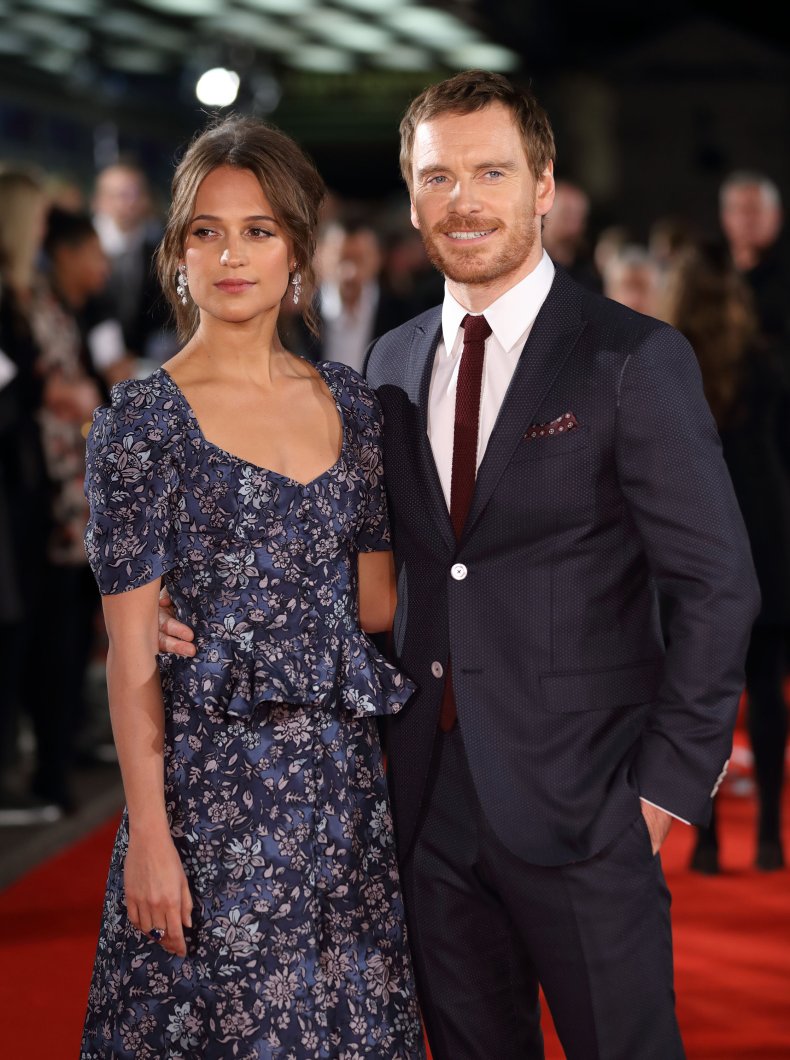 Fassbender and Vikander met in 2014 as they filmed the romantic drama The Light Between Oceans, and all that romance had an effect.
The pair got married in 2017 in Ibiza, and reside in Lisbon together.
Annette Bening and Warren Beatty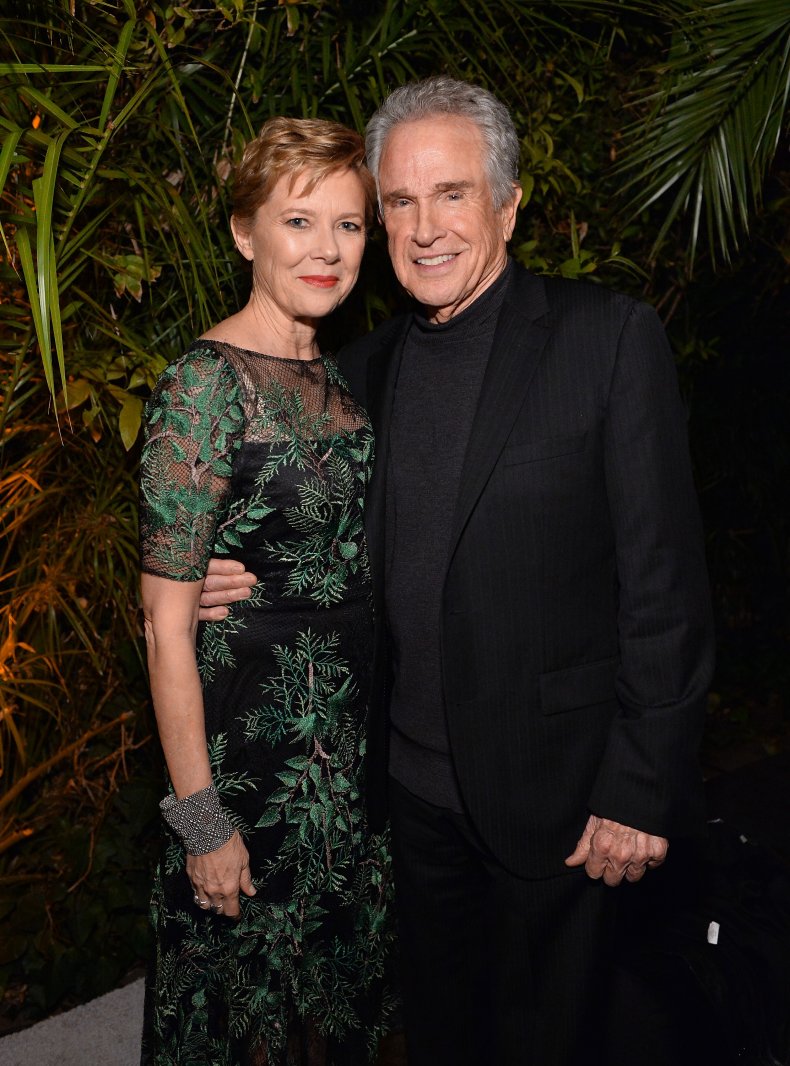 Warren Beatty was a noted bachelor who dated some of Hollywood's biggest stars, but it was game over for his womanising ways when he met Annette Bening when she was cast opposite him in Bugsy.
Telling People of their first lunch date ahead of filming, Warren said: "I remember losing interest in the garlic chicken I was eating within 20 seconds. And the garlic chicken had been very good."
While he pledged not to hit on her while filming, he asked Annette out towards the end of filming, and a year after Bugsy was released, the couple tied the knot.
They have been married for nearly 30 years and have four children together.
Miley Cyrus and Liam Hemsworth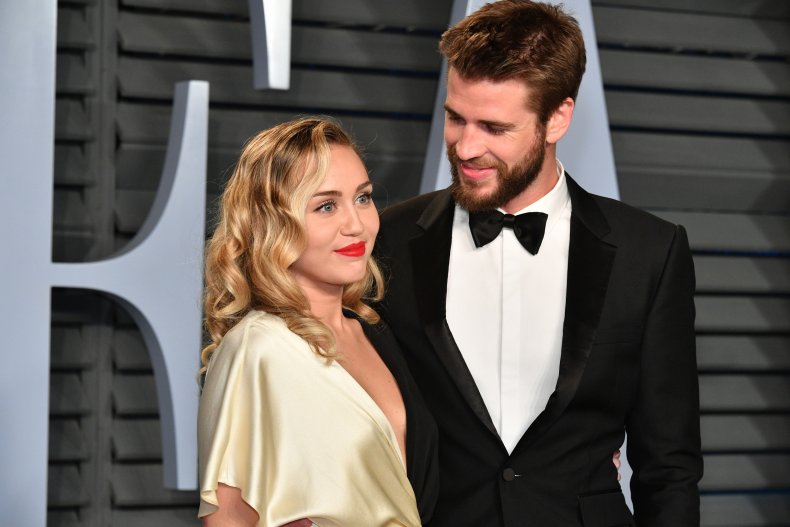 Cyrus and Hemsworth began dating in 2009 after starring as love interests in The Last Song, and began a nine year on-off relationship, during which they got engaged, split up, dated other people, and rekindled their romance.
In 2018, the couple got married at Miley's Tennessee home, but shocked fans when eight months later, they announced their separation.
Miley and Liam's divorce was finalised in 2020.
Mila Kunis and Ashton Kutcher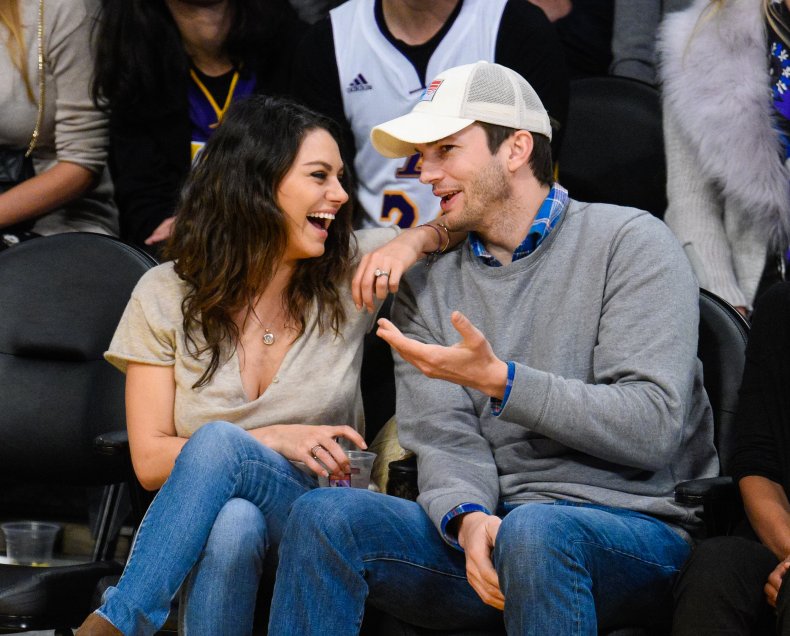 Kunis and Kutcher played Jackie and Kelso on the sitcom That '70s Show, and Ashton was actually teenager Mila's first ever kiss.
After the show, Mila became engaged to Macaulay Culkin, and Ashton married Demi Moore, but after these relationships ended, the former co-stars struck up a "friends with benefits" deal.
Mila explained to Marc Maron on his podcast: "I did a movie called Friends With Benefits. He did a movie that was very similar called No Strings Attached. We lived our movies out. We were just like, let's just hook up. Let's have fun. We're both single. We both trust each other. Everything's great."
However, the actress soon caught the feels, as she explained: "I was like, you know what, I actually care about you. I don't want to mess anything up so I'm just going to walk away before it becomes too much. And he was like, 'Got it.'
"And the next day, he showed up to my house and he was like, 'Move in with me' and I said ok."
The couple got married in 2015 and share two children.
Richard Burton and Elizabeth Taylor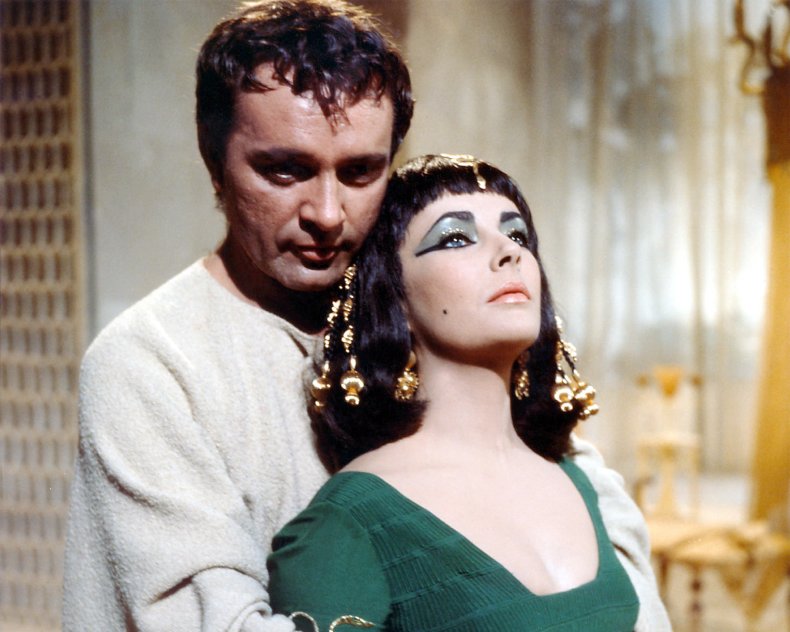 Burton and Taylor starred in 11 films together, but it was 1963 epic Cleopatra which marked when they fell in love.
At the time, Taylor had been married to Eddie Fisher, who had left Debbie Reynolds to be with her, but she became involved in an affair with her co-star, which sparked a worldwide scandal.
Amid a volatile relationship, the pair got married in 1964, and remained together for 10 years until their divorce in 1974. They remarried the following year, before divorcing for good in 1976.
Claire Danes and Hugh Dancy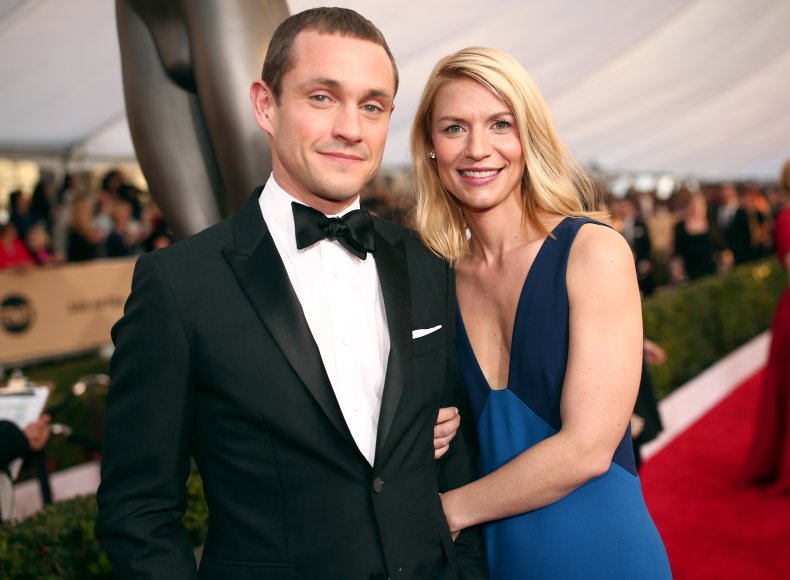 Danes and Dancy met in 2006 on the set of the drama Evening, and soon developed a romance off set.
The couple got engaged in 2009 and got married later that year, and have since welcomed two children together.
Grace Gealey and Trai Byers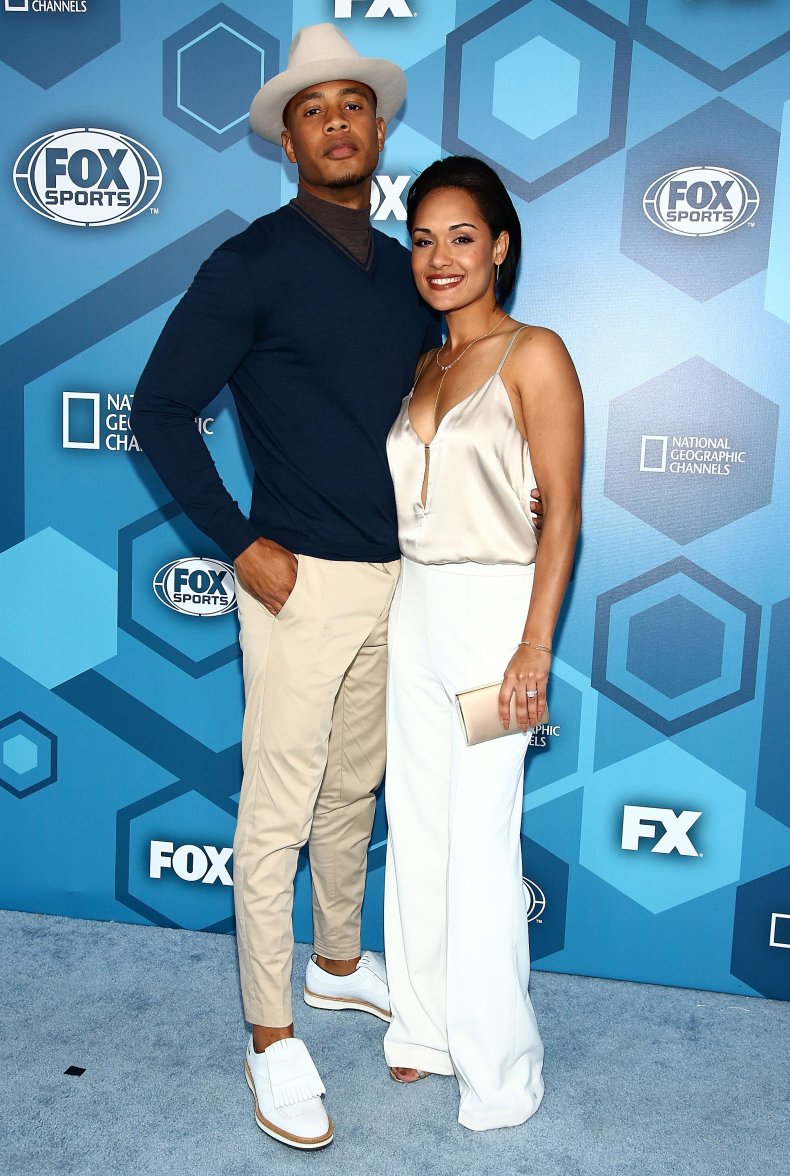 Gealey was cast as Anika Calhoun, and Byers as Andre Lyon, in Empire in 2014, and romance quickly blossomed between the co-stars.
The same year Empire premiered, the pair got engaged, and they tied the knot in 2016.
Kaitlin Olson and Rob McElhenney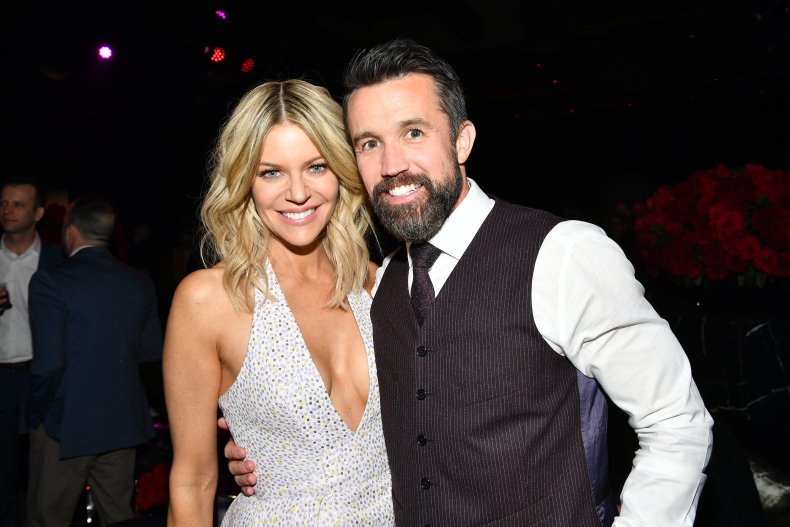 McElhenney is the creator of It's Always Sunny In Philadelphia, as well as playing Mac, and before filming the pilot episode, he hired Olson to play Dee Reynolds. However, 'around the second series', he started to fall in love with the actress, and Kaitlin and Rob went on to date in secret for a year before the truth came out.
Speaking to Dax Shepard, Kaitlin said: "It took him a while to realise ... it was a very interesting dynamic. Like, once I fell in love with him, I realised that I was deeply in love with him in a way that I hadn't been in love with anyone before. And then we started secretly dating, and he really just wanted to be casual, but I had this hubristic confidence that this person is completely in love with me—and he has no idea.
"It wasn't even a game. It was just like, oh, you don't know, you have no idea that you are completely in love with me. You want to have it casual and just date, and yet you're calling me every Friday night and you're spending the night on Saturday night and you're seeing me on Monday morning."
The secret soon came out and Rob and Kaitlin got married in September 2008, two years after they started dating, and have since welcomed two children together.
Alyson Hannigan and Alexis Denisof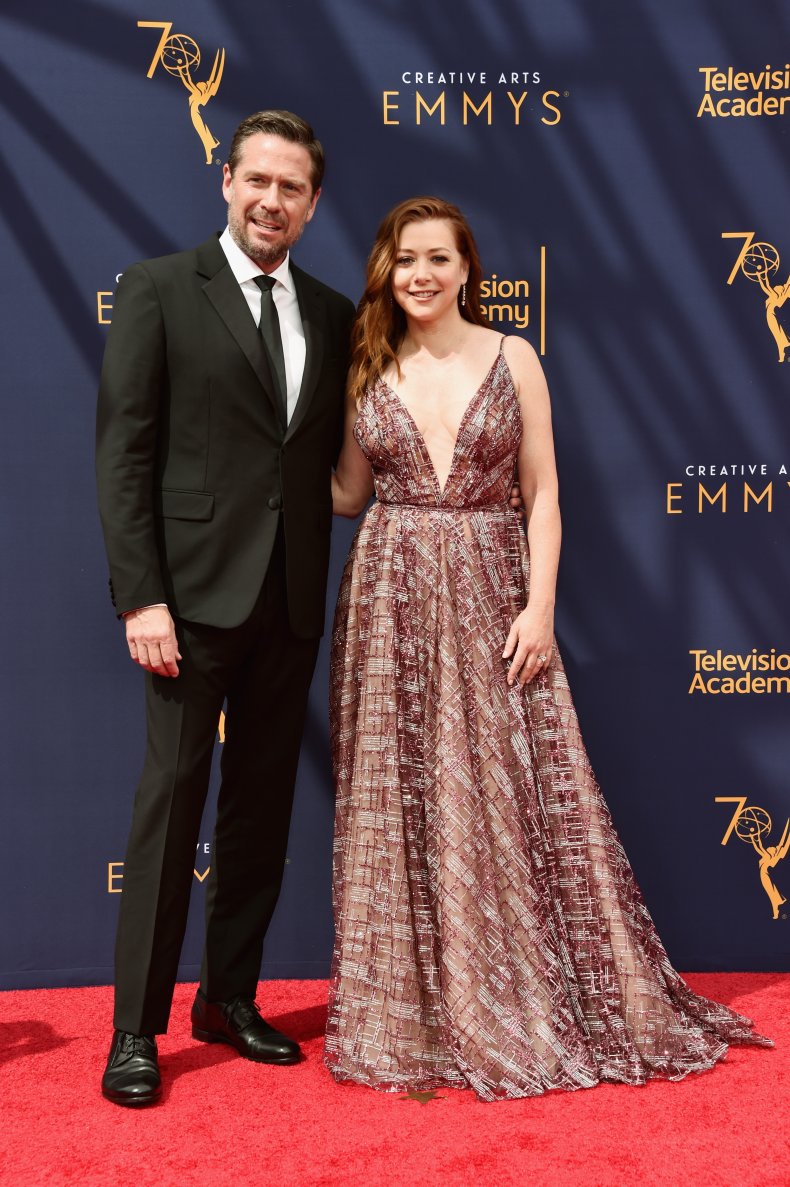 Hannigan, who played Willow on Buffy The Vampire Slayer, met future husband Denisof when he joined the show to play Wesley.
In 2003, the same year Buffy ended, the pair tied the knot, and have welcomed two children together.
They have since worked together on How I Met Your Mother.
Chad Michael Murray and Sophia Bush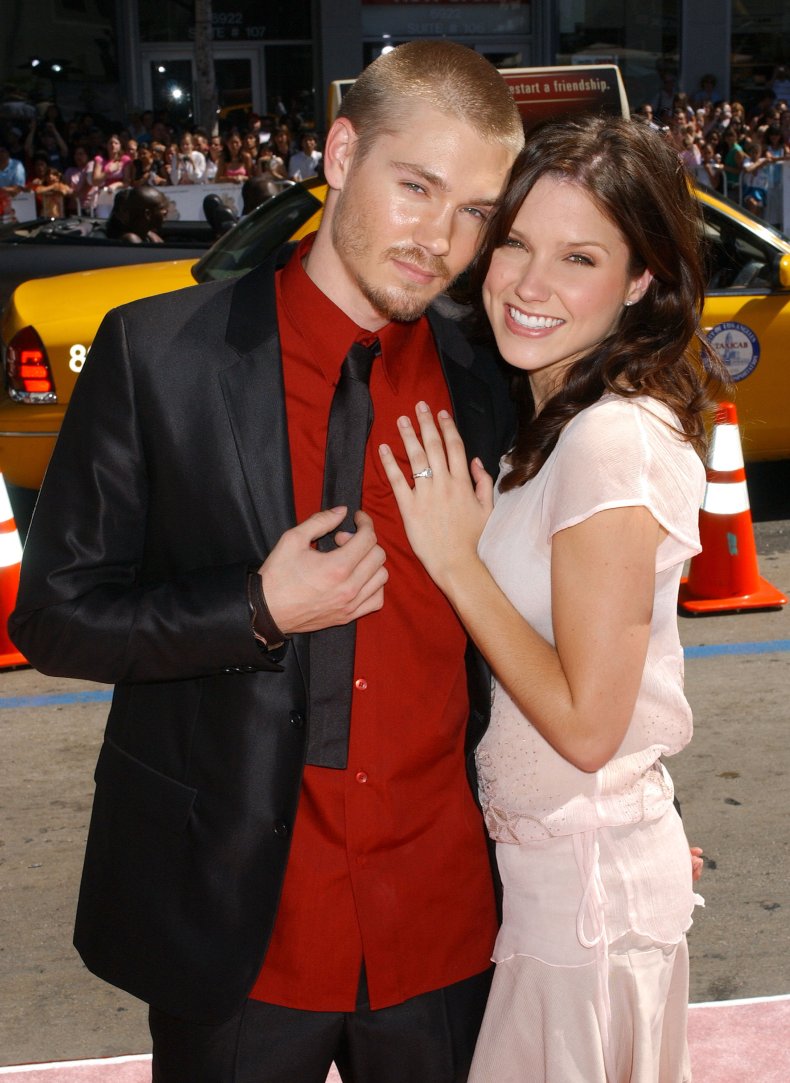 Chad and Sophia played Lucas and Brooke on the teen drama One Tree Hill, and in 2005, they got married, a year after getting engaged.
However, a year later, they got divorced, and Sophia later said of their marriage on Watch What Happens Live: "We were two stupid kids who had no business being in a relationship in the first place. To all the other co-stars who've worked it out, more power to you."
The pair haven't let that experience put them off dating co-stars, though.
Chad got engaged to Kenzie Dalton, who was an extra on One Tree Hill, before marrying his Chosen co-star Sarah Roemer.
Meanwhile, Sophia dated her One Tree Hill co-stars James Lafferty and Austin Nichols, and her Chicago PD co-star Jesse Lee Soffer.
Adam Brody and Leighton Meester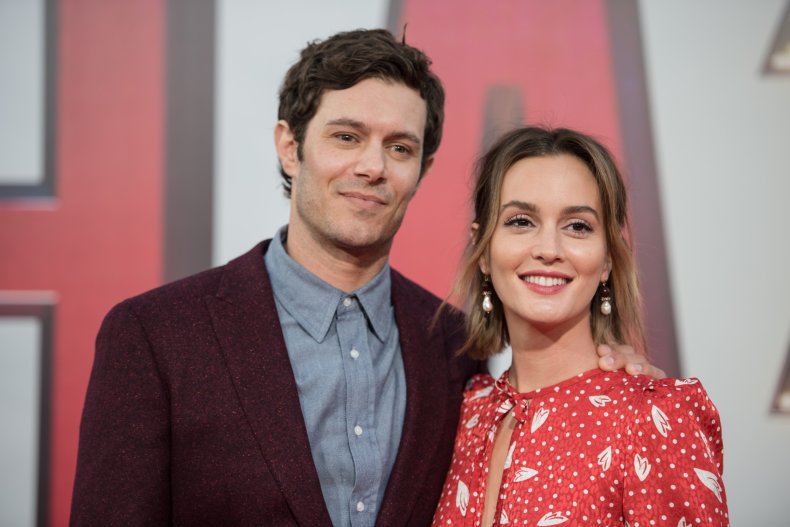 The OC star Adam and Gossip Girl star Leighton met in 2010 when they filmed romantic comedy-drama The Oranges, and became engaged three years later.
The stars got married in 2014 and have since welcomed two children together.
Alexis Bledel and Vincent Kartheiser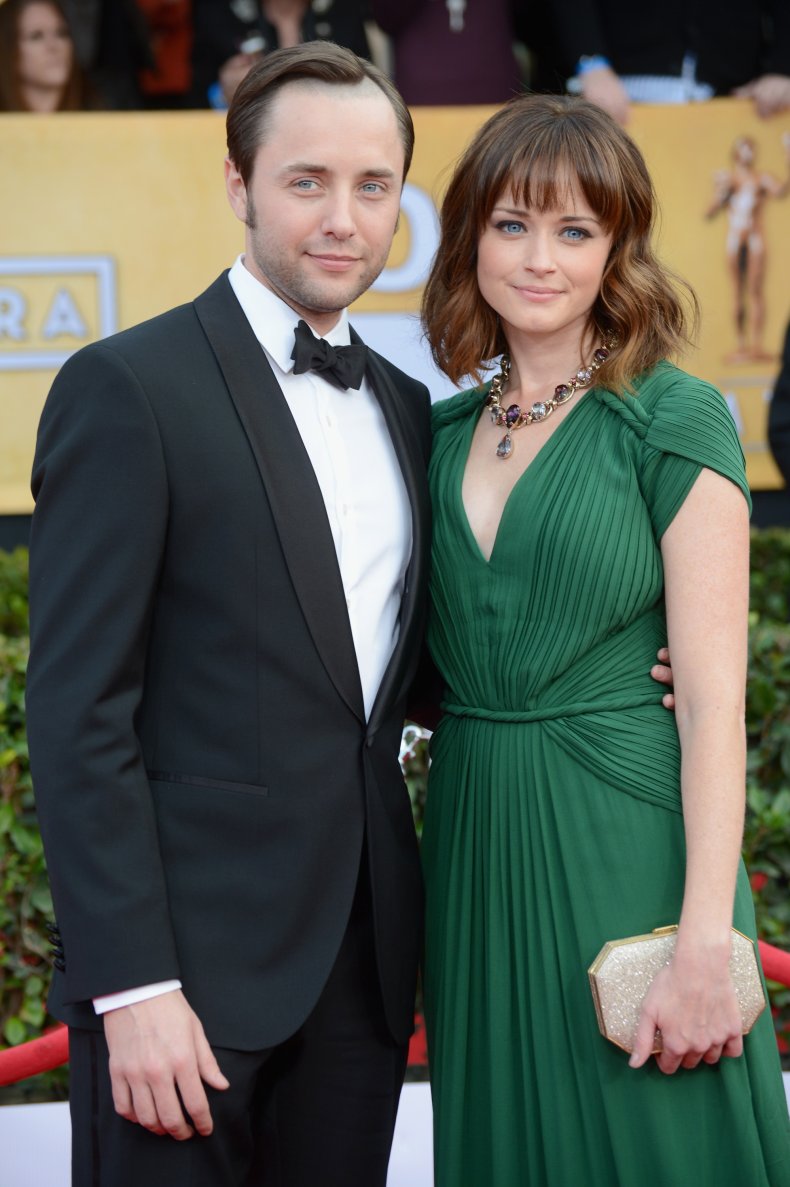 Alexis guest starred on Mad Men in 2012 as Beth, the mistress of Pete Campbell, played by Vincent, and although they didn't strike up a romance until after Alexis's stint had ended, it seems everyone on set knew sparks were flying.
Show creator Matthew Weiner told New York Magazine: "I told Vinny that they would be great together. I was like, 'Don't blow it!'
"Honestly, they're a really good match. They're both very down-to-earth, with a sense of responsibility and strong family ties. And they've been acting since before they can remember, which makes for a very special personality. It's not just that I thought they would look cute together."
The couple got married in 2014 and welcomed a child together the following year.
Alexis and Vincent are known for keeping their relationship low-key, and rarely make public appearances together.
Kelly Ripa and Mark Consuelos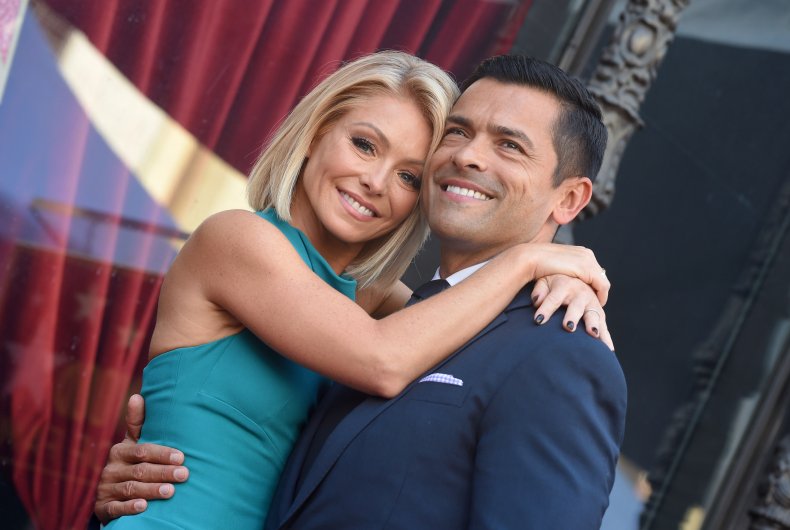 Ripa and Consuelos met on the set of All My Children, when Mark auditioned to play Mateo opposite Kelly's character Hayley, and the stars began a secret romance on set.
In 1996, they eloped to Las Vegas and got hitched, and went on to welcome three children together.
Speaking to Entertainment Tonight, Kelly said: "All My Children is responsible for my entire life. I don't like say that lightly. I met my husband on All My Children. I had my children on All My Children. I got this job standing in my dressing room on All My Children. It's responsible for my entire life. I'm not being glib when I say that."
Ryan Reynolds and Blake Lively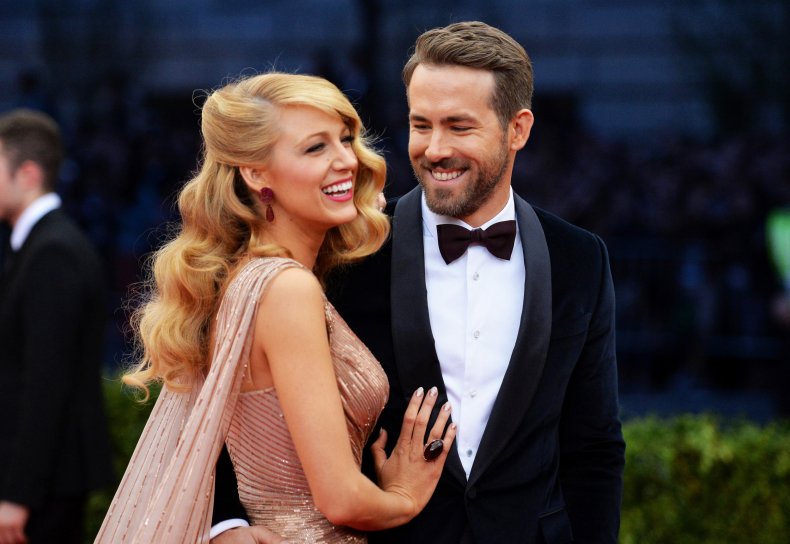 Reynolds and Lively met on the set of Green Lantern in early 2010, but didn't begin dating until the following year, after Ryan split from wife Scarlett Johansson.
In 2012, the couple got married, and have since welcomed three daughters together.
David Tennant and Georgia Moffett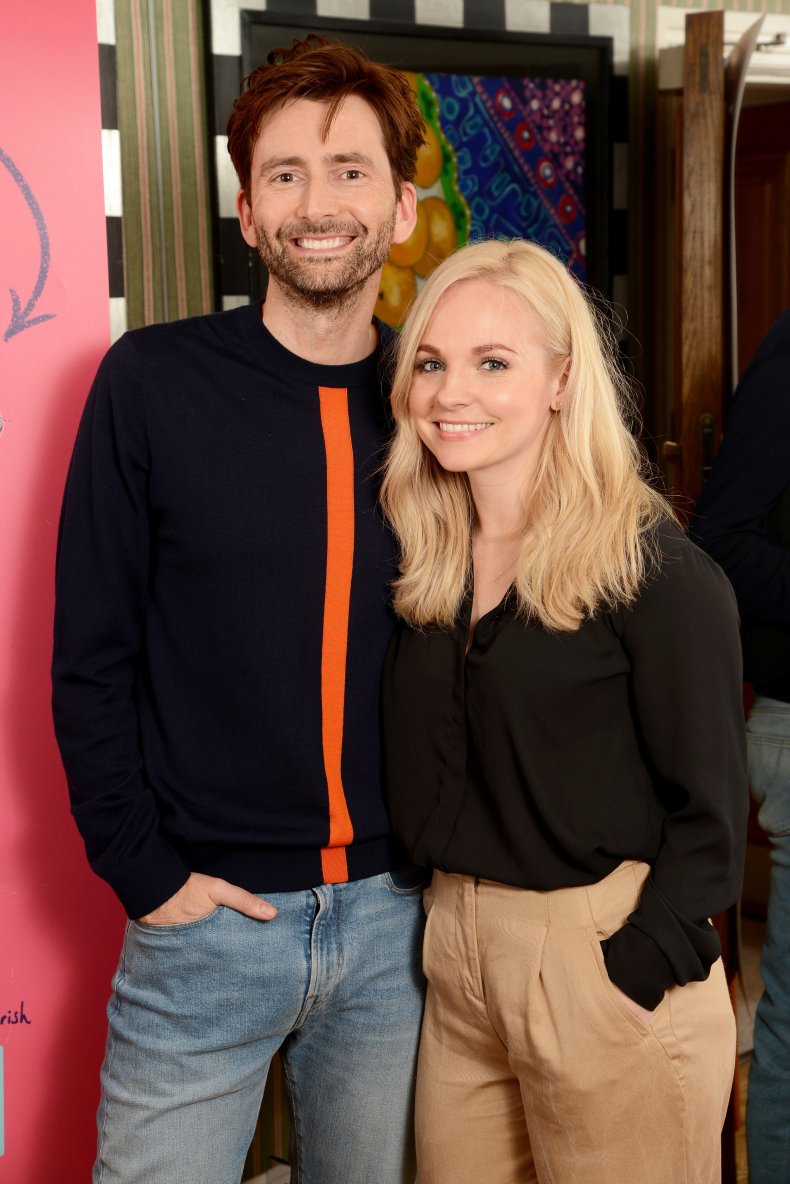 Tennant met Moffett in 2008 when she joined the cast of the Doctor Who episode "The Doctor's Daughter", in which she played his character's genetically engineered daughter Jenny.
They had plenty in common, considering Georgia is also the daughter of a former Doctor, Peter Davison.
The couple got married in 2011 and have five children together, including Georgia's son Ty from a previous relationship.
Jared Padalecki and Genevieve Cortese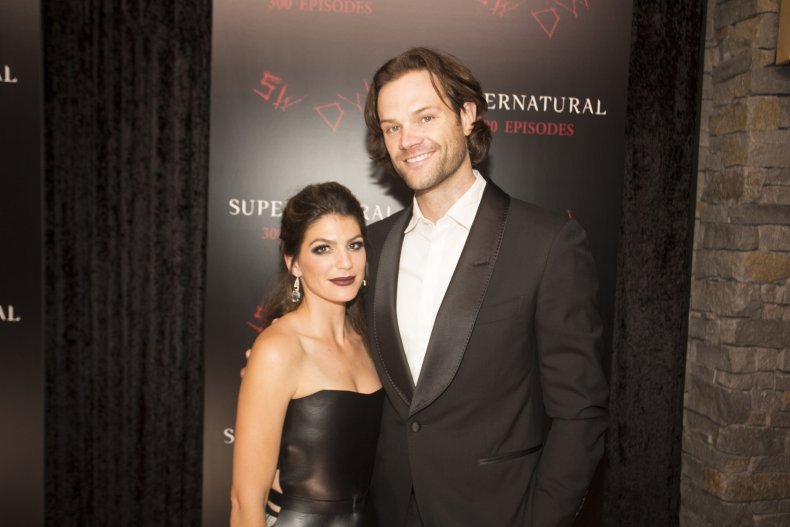 Jared, who played Sam Winchester on Supernatural, met Genevieve when she joined the fourth season of the show as Ruby.
The pair tied the knot in 2010 just weeks after getting engaged, and live in Texas with their three children.
Paul Wesley and Torrey DeVitto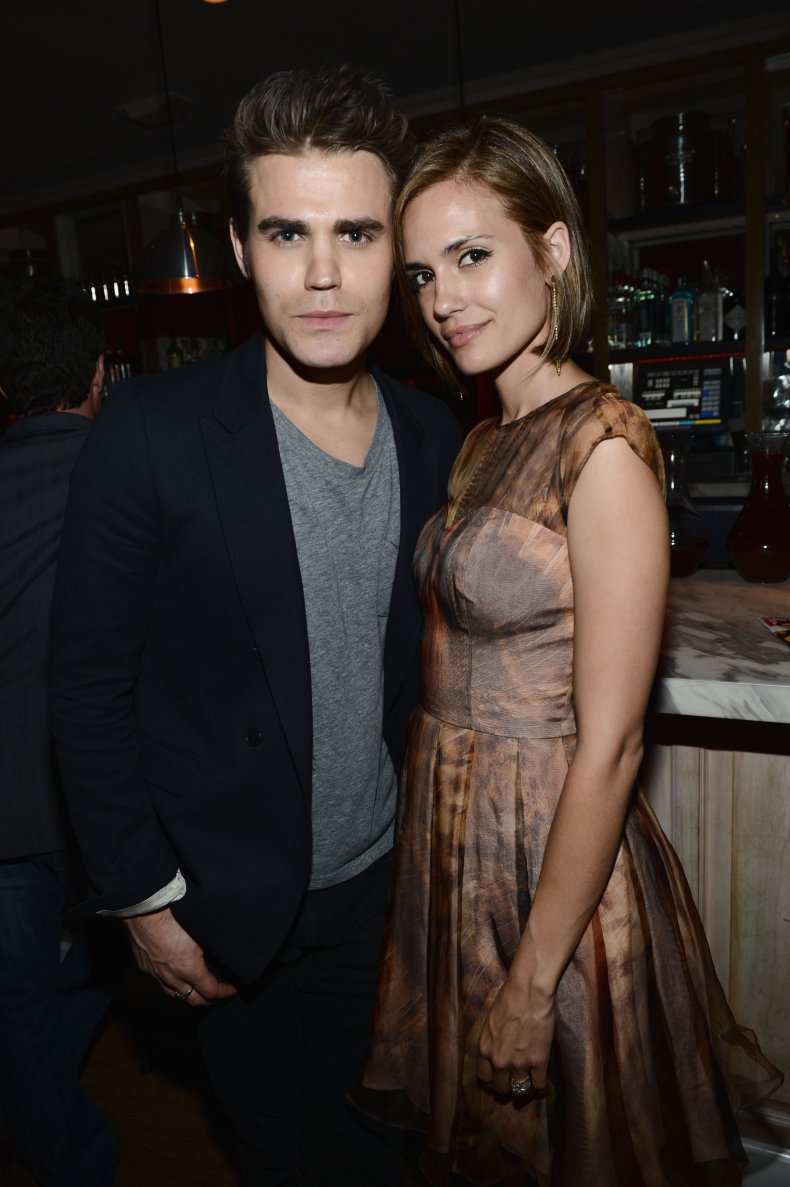 Wesley and DeVitto met in 2007 while filming slasher film Killer Movie, and four years later, they tied the knot in New York City.
However, it wasn't meant to be, as in 2013, the couple filed for divorce.