We love a cameo in TV and cinema, but even more so when a star is playing themselves in the process.
Whether to bring some unexpected star power to a movie or poke fun at their own reputation, some of Hollywood's biggest actors have popped up in films as versions of themselves.
Here are 20 of the most memorable performances and, let's face it, probably the easiest jobs these stars have ever done.
Keanu Reeves in Always Be My Maybe
He was only in two scenes, but Keanu Reeves totally stole the show in Always Be My Maybe with his unexpected cameo, as Ali Wong's character Sasha began dating the Speed actor.
Keanu was so committed to sending himself up that he offered alternative jokes - some of which made it into the movie.
Director Nahnatchka Khan told IndieWire in 2019: "One of the things was he said, 'I think it would be funny if I was wearing glasses for a part that had no lenses. So we were like, 'Yeah that's definitely funny, that's amazing. Let's put that in.'"
John Malkovich in Being John Malkovich
Not only did John Malkovich star as himself in this Spike Jonze and Charlie Kaufman collaboration, but the film was named after him.
The surreal film followed a puppeteer (John Cusack) who found a portal into Malkovich's mind, with Malkovich playing a satirical version of himself.
Charlie Sheen and Sean Penn also appeared as themselves in the movie.
Chuck Norris in Dodgeball: A True Underdog Story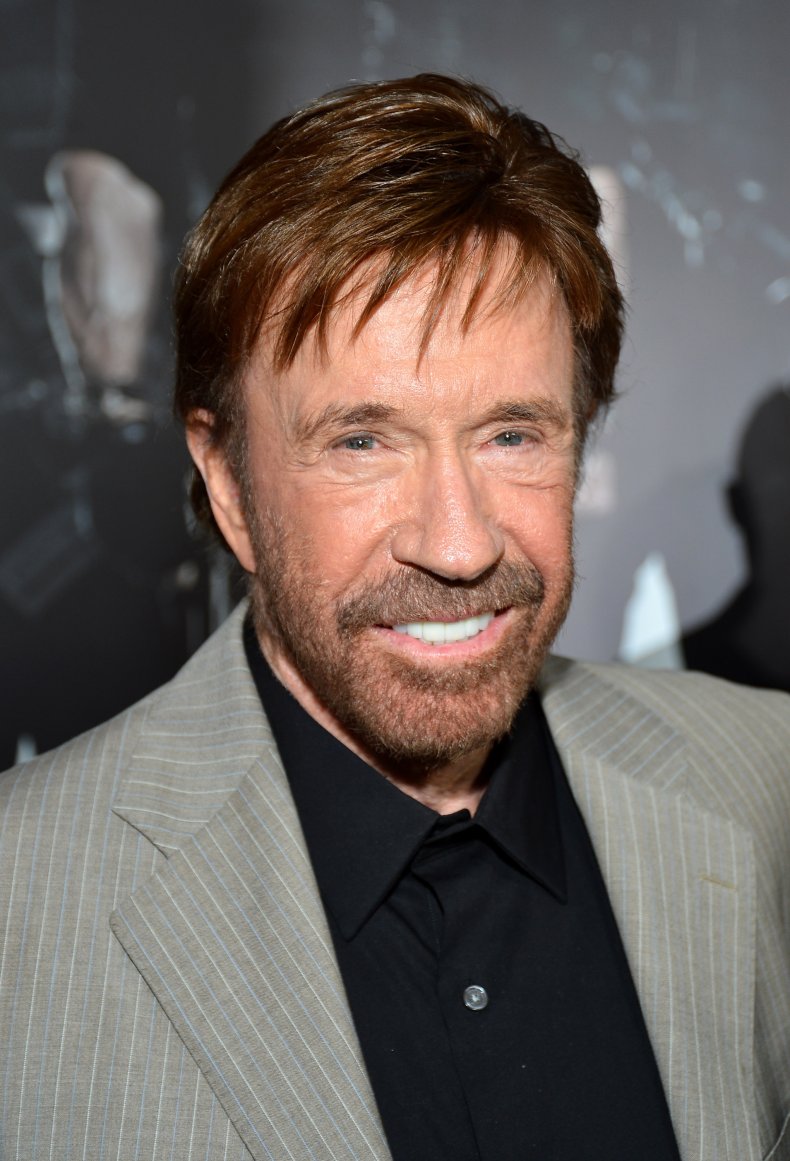 Legendary martial arts star Chuck Norris played himself in the Ben Stiller and Vince Vaughn comedy, giving Average Joe's a thumbs up to play against Globo Gym Purple Cobras.
Norris didn't know, however, that the movie would end with an obese White Goodman (Stiller) cursing him and his decision.
He later told Empire: "But in the end, when Ben's a big fatty and watching TV, the last line of the whole movie is, 'F***in' Chuck Norris!', My mouth fell open to here... I said, 'Holy mackerel!' That was a shock, Ben didn't tell me about that!"
David Bowie in Zoolander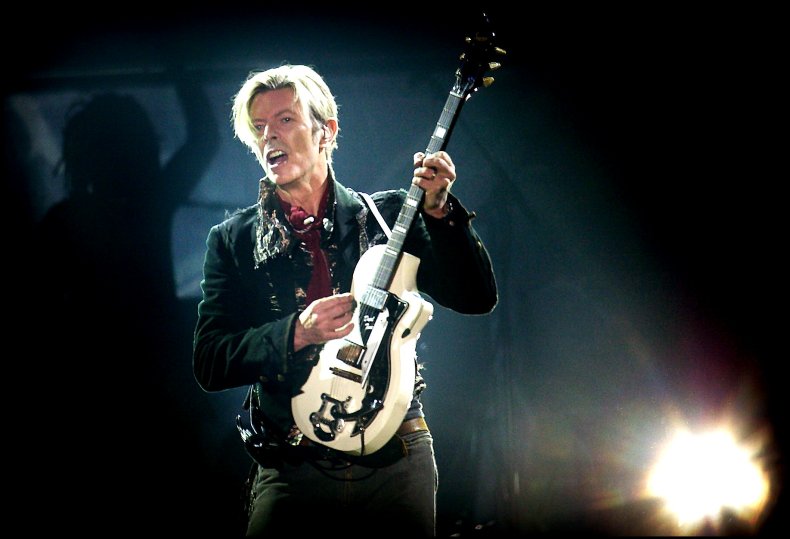 Zoolander is packed full of celebrity cameos, but possibly the greatest is David Bowie.
The Labyrinth star and music legend offered his services to judge a walk-off between Derek Zoolander (Ben Stiller) and Hansel (Owen Wilson), leaving the attendees and viewers stunned.
Stiller later admitted on Twitter: "Can't believe David Bowie actually did this. We were all in shock."
Billy Zane in Zoolander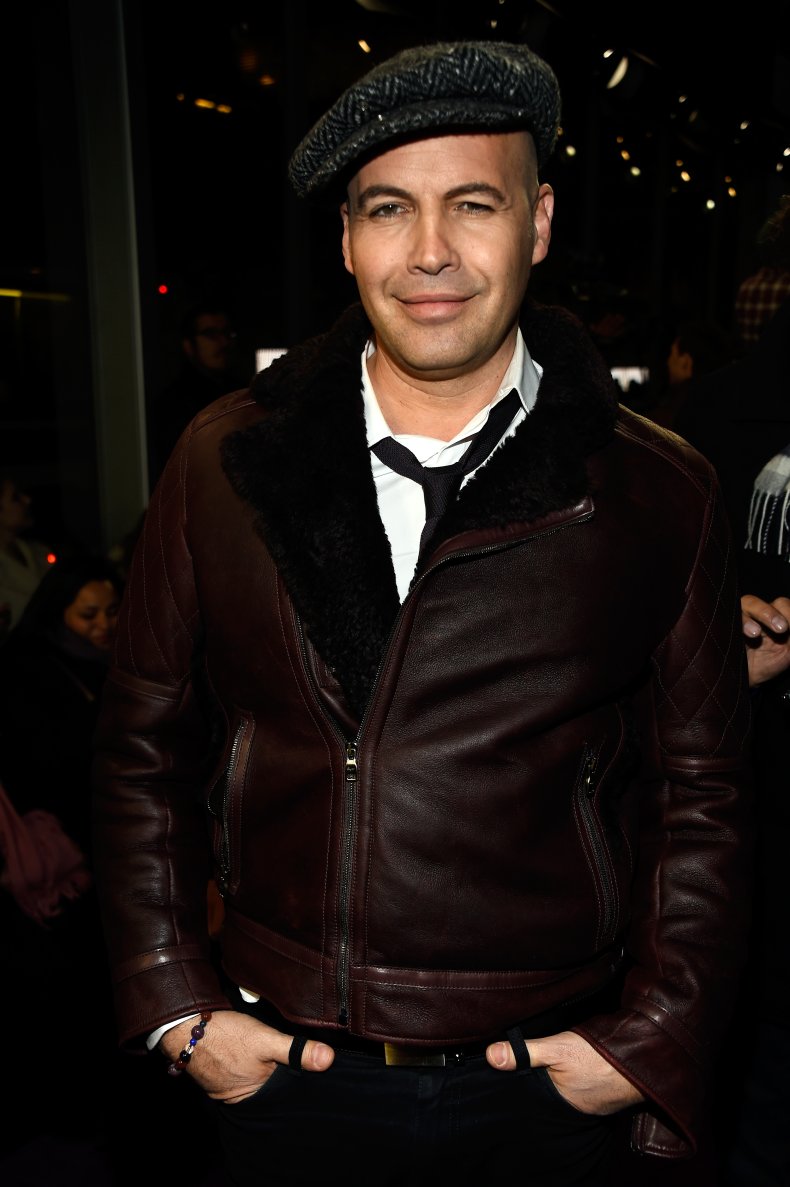 Another memorable actor-playing-themselves moment in Zoolander was the appearance of Billy Zane.
A fan-favourite appearance, Zane's performance, warning Zoolander not to take part in the walk-off, gave us the endlessly quotable line: "Listen to your friend Billy Zane, he's a cool dude."
Anna Faris in Keanu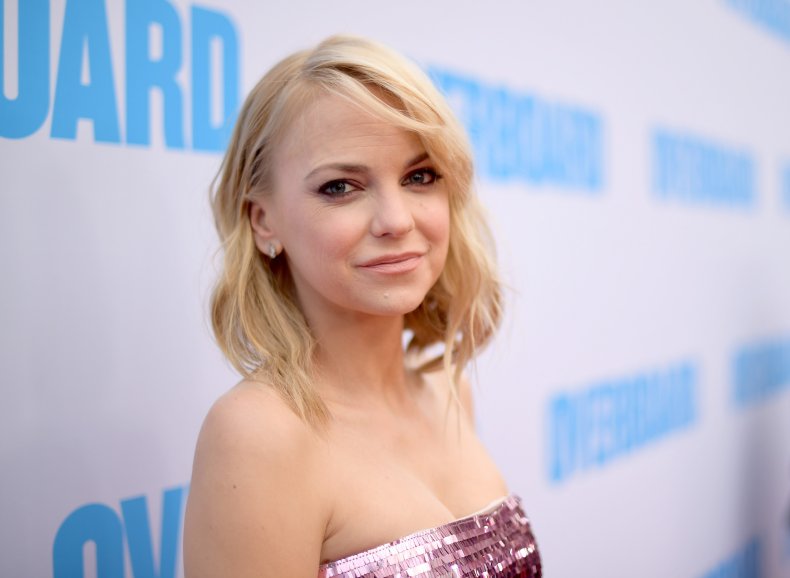 Keanu followed Jordan Peele and Keegan-Michael Key playing two men who agree to help a gang deal drugs in exchange for their stolen kitten.
In their mission, they meet a crazed woman partying with her friends, played by Anna Faris... and it's not until Peele's character tells her "I loved you in The House Bunny" that we realise Anna is actually playing herself.
Director Peter Atencio told Vulturein 2016: "There was a little push-in when we first see her that makes you think, Oh s***! It's Anna Faris, but then because no one speaks to her right off the bat, you are left wondering — especially as she gets crazier, starts pulling out a samurai sword, and doing a couple of lines right in front of them.
"The hope is the audience is lulled into this idea of, Oh, it's just Anna Faris playing this crazy character, kind of like Alfred Molina in Boogie Nights. And then it builds to hit you with it. And then she dies."
Steve Carrell in Knocked Up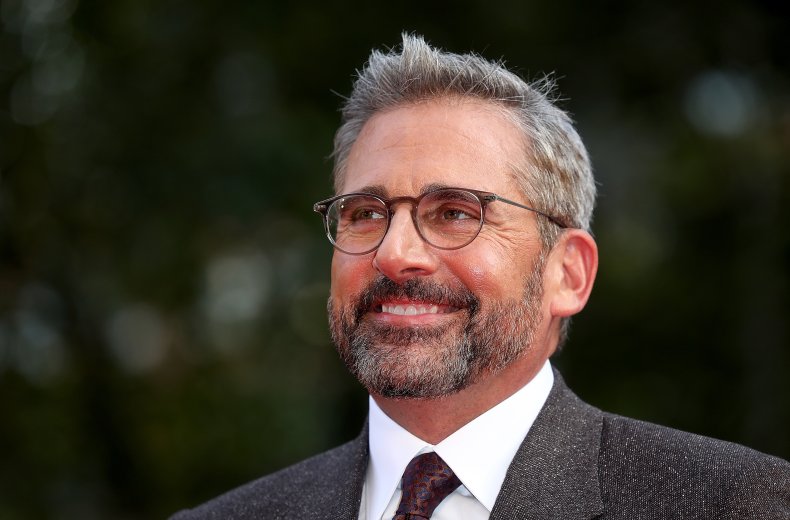 Two years after starring in the leading role of Judd Apatow's The 40-Year-Old Virgin, Steve Carrell starred as himself in Knocked Up.
Alison (Katherine Heigl) is heavily pregnant working on the red carpet for E!, but doesn't take kindly to Carrell's compliments about her bump, eventually shouting at him to stop "being an a*****e".
Margot Robbie in The Big Short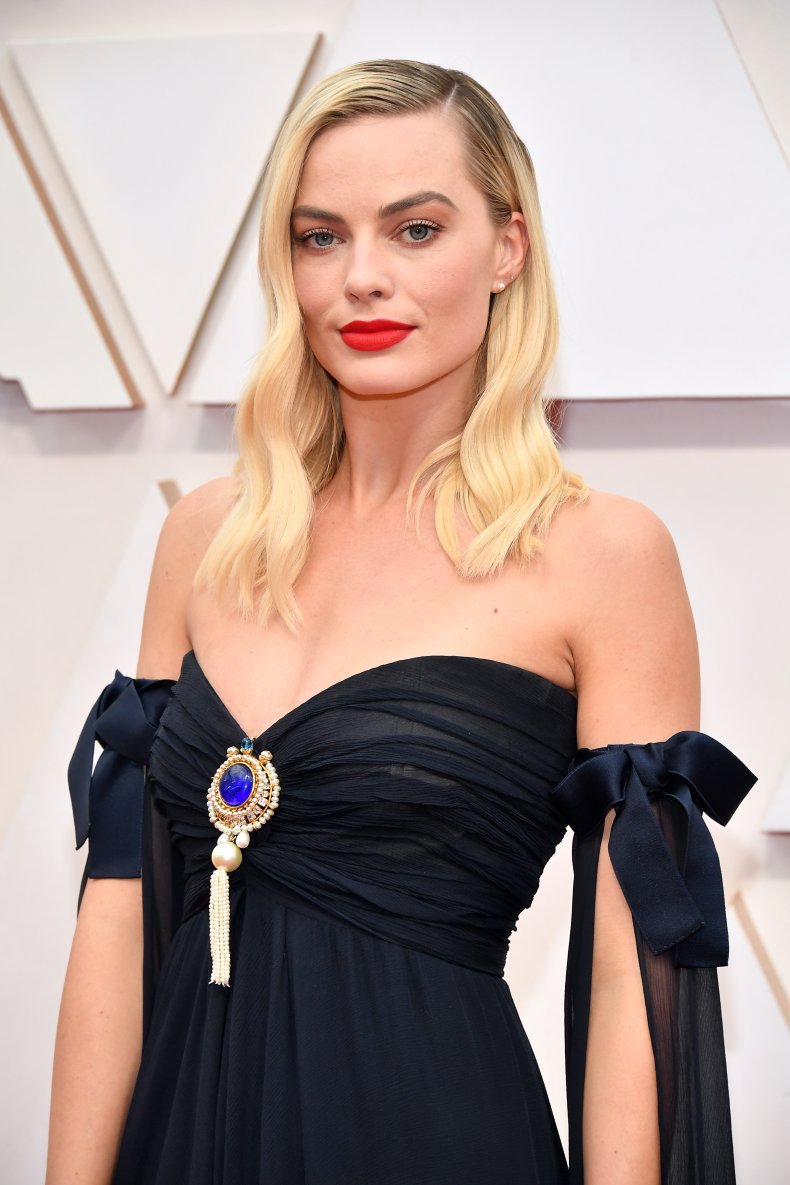 In The Big Short, the more confusing aspects of the stock market are explained via celebrities breaking the fourth wall and spelling out financial terms as clearly as possible.
One of the most memorable scenes cut to Margot Robbie in a bubble bath, sipping champagne as she explained to the audience what sub-prime mortgages and shorting were.
Selena Gomez and late chef Anthony Bourdain also made educational appearances.
Channing Tatum in This Is The End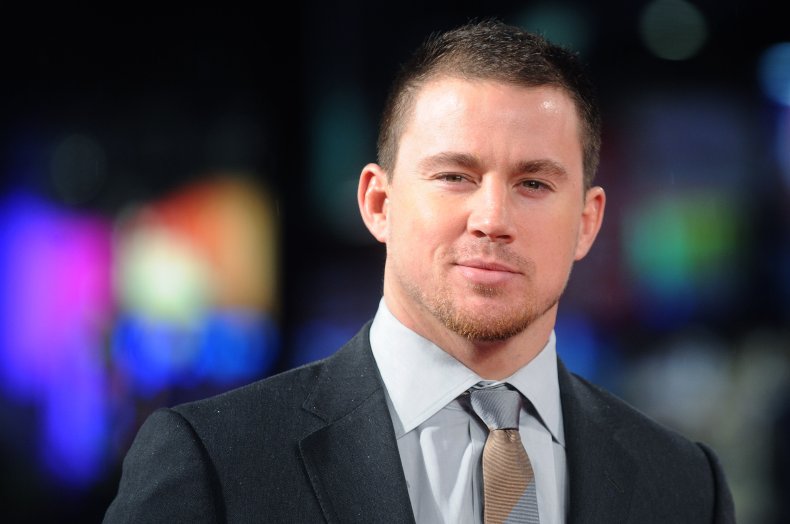 This Is The End saw a whole cast including Seth Rogen, Michael Cera, James Franco, Jay Baruchel and Jonah Hill playing fictionalised versions of themselves in the wake of a global apocalypse.
Perhaps the most surprising appearance, though, was Channing Tatum's, as the Step Up actor played Danny McBride's leather-clad sex slave, wearing a gimp mask and chained to a collar.
Rogen later shared the NSFW email pitch he sent to Tatum, reading: "In the script, Danny has a gimp b**** that he keeps on the end of the leash... The gimp is wearing a wrestling mask, and when he pulls it up we would love nothing more than for it to be you underneath ... Please don't take this the wrong way or be insulted by this. We just think it's a great joke and you would be great doing it."
Tatum responded: "One, what the f***? Two, that's the craziest s*** I've ever heard. Three, when and where do I show up?"
Bill Murray in Zombieland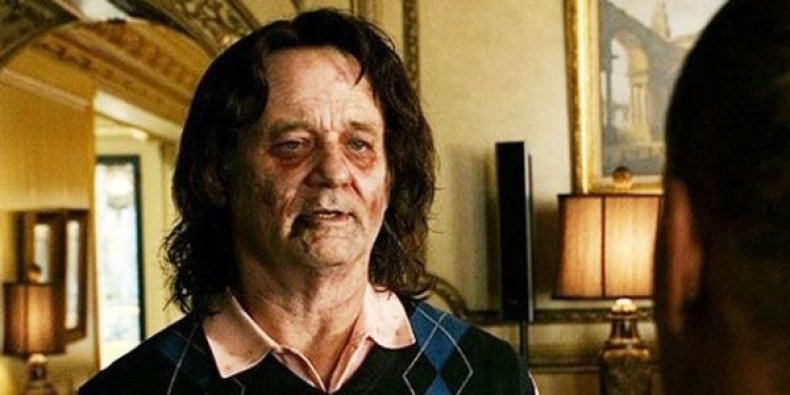 One of the most memorable celeb cameos ever, Bill Murray starred as himself in 2009's Zombieland, with our team of survivors seeking solace at his mansion.
Murray disguised himself as a zombie to avoid detection, but his disguise was a little too good, with Columbus (Jesse Eisenberg) shooting him after he scared him during a screening of Ghostbusters and uttering the brilliant line: "Oh my God, I can't believe I shot Bill Murray."
Dustin Hoffman in The Holiday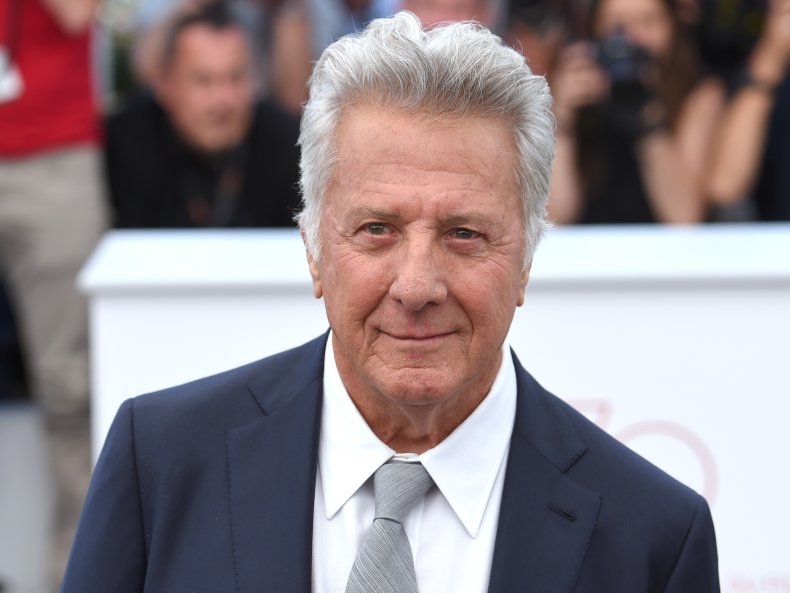 Dustin Hoffman briefly appears in this festive classic when Jack Black's character begins singing "Mrs Robinson" in a video rental store while holding up a copy of The Graduate. The camera pans to Hoffman, who is perusing the titles, and he says: "Can't go anywhere."
It turns out Hoffman's cameo wasn't actually planned; he was having lunch in the area and stopped by when he saw all the cameras, and as he was a friend of writer and director Nancy Meyers, his cameo was quickly created.
Bruce Campbell in My Name Is Bruce
B-movie star Bruce Campbell directed and produced this 2007 film as well as starring as himself in it.
Teenage fans kidnap Campbell, who believe that he has the same skills as his Evil Dead character Ash, in the hopes that he can kill a real monster that is terrorising a small town in Oregon.
Stan Lee in Mallrats
The late Stan Lee had many a cameo in the Marvel Cinematic Universe, from playing a strip club DJ in Deadpool to a security guard in Hulk, but in Mallrats, he played himself.
In the cult classic, Lee gives Brodie (Jason Lee) advice on his love life, and Lee later told Denver Comic-Con that it was his favourite movie he's ever appeared in.
He said: "I got a big kick out of Mallrats. But it wasn't a cameo; I really had a role in the movie. Funny thing about that: in the movie, I'm talking to the boy who was the lead, who was very unhappy because he was having trouble with his girlfriend, and I mentioned to him, 'I remember I once had a girlfriend and I lost her but I've never forgotten her, and I think about her all the time,' something like that.
"Now, I went home, and my wife said to me, 'Now what is this about that girlfriend?' And I learned you have to be very careful about how you explain movies to your wife."
Paul Giamatti in Cold Souls
Paul Giamatti played a fictionalised version of himself in Cold Souls, in which our anxious actor hero gets his soul deep frozen in a "soul storage" scheme.
However, he finds out his soul has been trafficked, and goes on a mission to restore it before his life completely falls apart.
While Giamatti played himself, Emily Watson played his wife, Claire, when in fact Giamatti is married to Elizabeth Cohen.
Bruce Willis in Ocean's Twelve
In one of Ocean's Twelve's most meta scenes, Bruce Willis shows up and rumbles a ruse because he knows Julia Roberts.
See, Julia Roberts is in the Ocean's films as Tess, Danny Ocean's wife, and the gang decides that because Tess bears a striking resemblance to Julia Roberts, she should pretend to be her to gain access to the location of the Fabergé Imperial Coronation Egg they want to steal.
However, the real Bruce Willis appears and ends up calling the real Julia Roberts, and their plan is foiled when Tess (played by Julia Roberts) is put on the phone with the real Julia Roberts.
Neil Patrick Harris in the Harold & Kumar movies
At the time Neil Patrick Harris appeared as himself in Harold & Kumar Go To White Castle, he was best known for playing the baby-faced doctor Doogie Howser.
However, he shook off that angelic image by playing a coke-snorting, womanising out of control version of himself in the comedy franchise.
Soon after the first film, Harris landed the role of another womaniser, Barnie Stinson, on How I Met Your Mother.
LeBron James in Trainwreck
LeBron James received positive reviews when he starred as himself in Amy Schumer's Trainwreck, and it turns out he was the only option to fill the role.
The actress told MTV News: "I just wrote him in the script because he's the only basketball player that I've ever heard of and it's a good thing that he said yes. I don't know who would have done it."
James was the best friend of Bill Hader's character, sports medicine doctor Aaron, and doles out dating advice amid binge-watching Downton Abbey.
Cate Blanchett in Coffee And Cigarettes
This 2003 anthology film made up of 11 short films boasts Cate Blanchett playing not only herself, but a fictionalised cousin of herself.
In the short film Cousins, Blanchett stars as herself and her non-famous cousin Shelly, as they catch up over coffee in a hotel lounge.
Ben Affleck and Matt Damon in Jay & Silent Bob Strike Back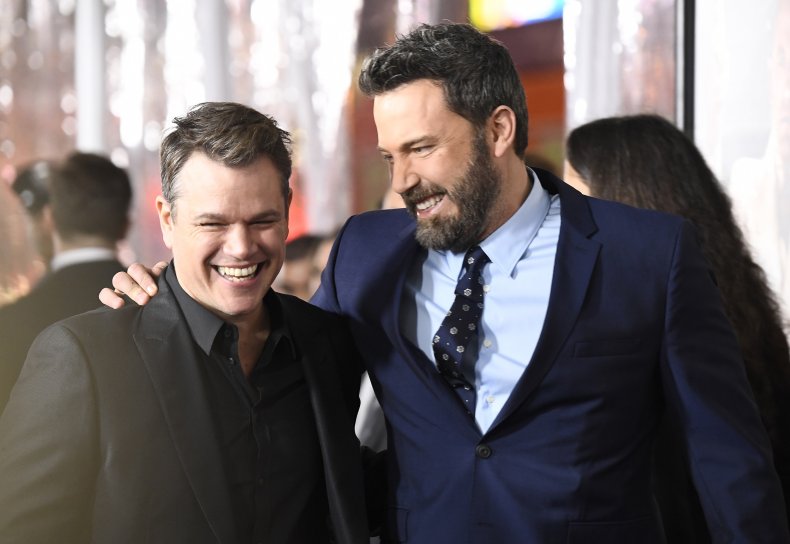 In Jay & Silent Bob Strike Back, the titular heroes attempt to stop Bluntman and Chronic, the movie adaptation of the comic book based on them, from being made.
Their mission lands them on the set of Good Will Hunting 2: Hunting Season, where Damon and Affleck, playing themselves, remind themselves to "think about the paycheck" when filming the dubious sequel.
Megan Fox in The Dictator
Megan Fox poked fun at her bombshell image playing herself in Sacha Baron Cohen's The Dictator.
In her appearance, she slept with Baron Cohen's character and accepted a "goodie bag" of jewellery before saying she needed to leave for a date with the Italian president.
Fox was keen to shake off the mean girl persona she'd been associated with, telling The Sun: "I was growing tired of playing those kinds of characters and reinforcing this stereotype of me and having to play up to that when I was doing interviews. Now I feel I can be myself again."