Actress Patty Duke Has Died at Age 69, Agent Confirms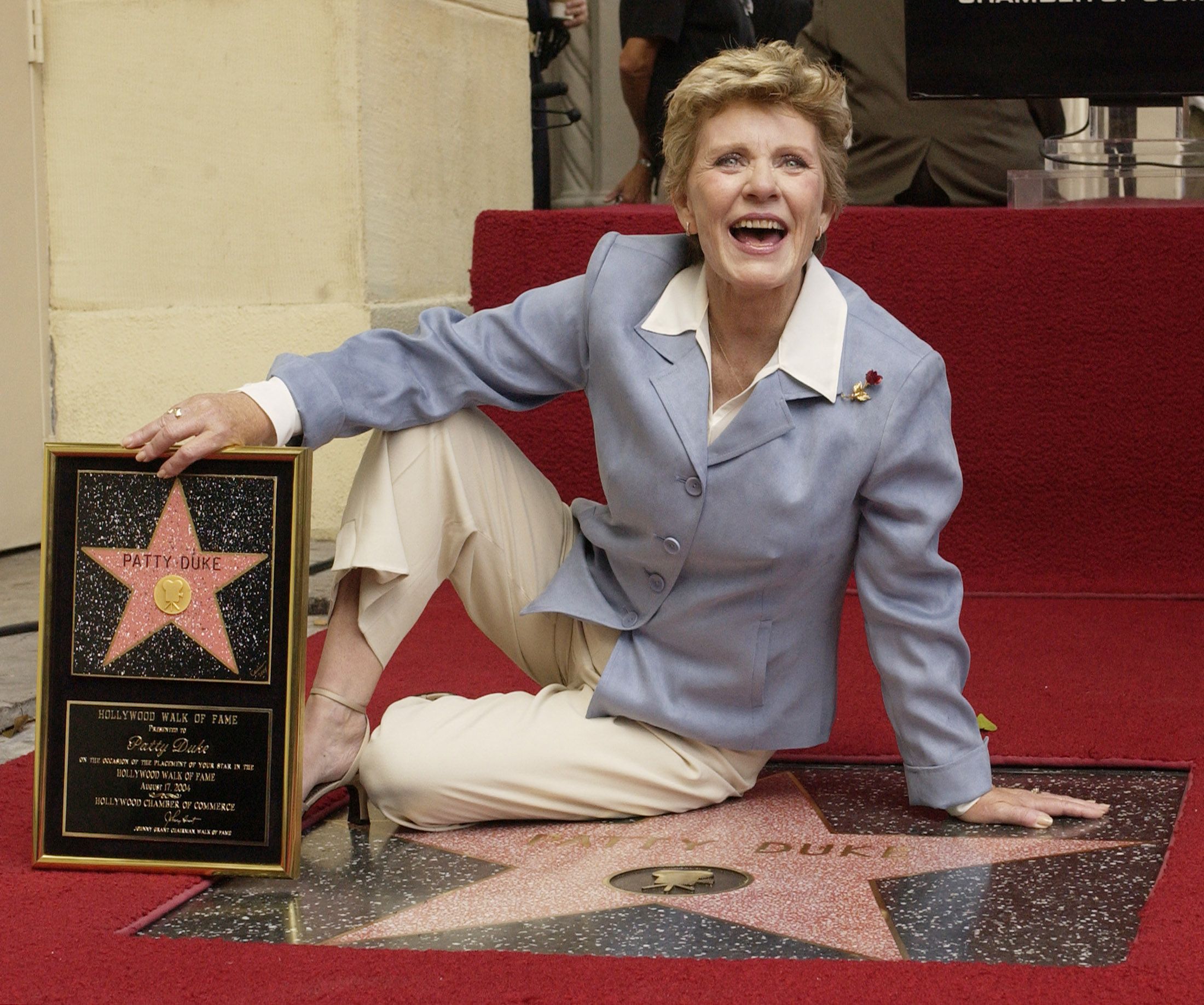 Award-winning actress Patty Duke has died at age 69, her agent confirmed Tuesday.
"Anna 'Patty Duke' Pearce passed away this morning March 29, 2016 at 1:20 am," her agent, Mitchell Stubbs, said in a statement. "Her cause of death was sepsis from a ruptured intestine. She was a wife, a mother, a grandmother, a friend, a mental health advocate and a cultural icon. She will be greatly missed."
Born in Elmhurst, New York, Duke made her Broadway debut in 1959, portraying Helen Keller in The Miracle Worker alongside Anne Bancroft. Both actresses later appeared in the 1962 film of the same name, for which Duke won an Oscar for best actress in a supporting role while still a teenager (Bancroft won in the best actress category as well).
Duke later appeared in other films and television movies and series, including The Patty Duke Show; Valley of the Dolls; Me, Natalie; My Sweet Charlie; Captains and the Kings; and a 1979 television version of The Miracle Worker. She returned to Broadway for Isle of Children in 1962 and Oklahoma! from 2002 to 2003. In more recent years, she's appeared on television in shows like Hawaii Five-O, Drop Dead Diva and Glee.
Duke—who over the years won two Golden Globes and three Primetime Emmy Awards (out of 10 nominations) in addition to her Oscar—wrote autobiographies titled Call Me Anna (1987) and A Brilliant Madness: Living With Manic-Depressive Illness (1992), the latter published roughly a decade after her diagnosis as bipolar. Duke also served as president of the Screen Actors Guild for a period in the 1980s.
Her two most recent tweets touched on her absence from the social media platform and her 30th wedding anniversary: