Acura Bringing Back the Integra as a Compact Premium Car for 2022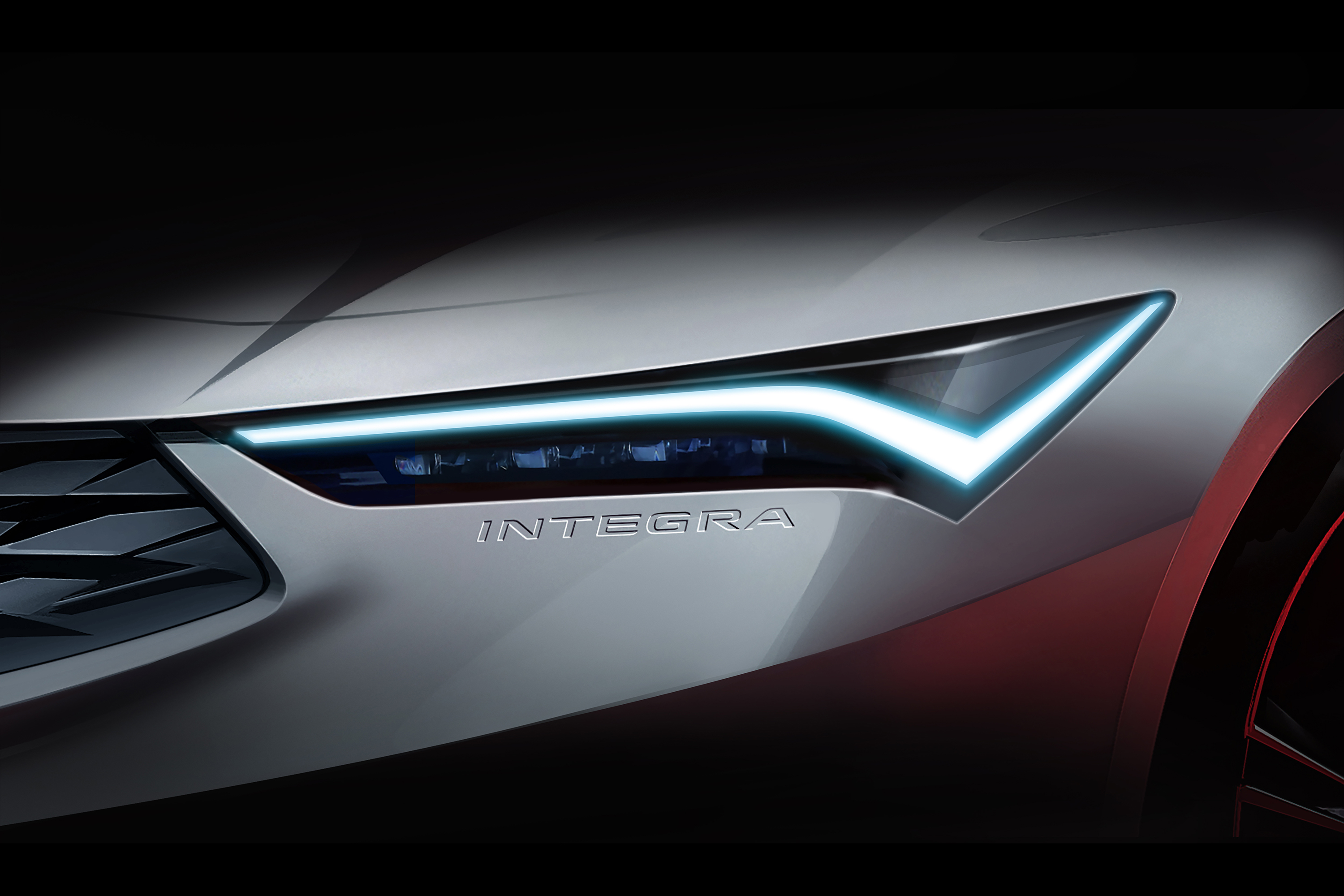 Acura confirmed this week during its appearance at Monterey Car week that it will be bringing back the Integra name for a new compact premium car in 2022. The news was accompanied by a drone show that gave a preview of the design of the vehicle.
"The Integra is back," said Jon Ikeda, vice president and Acura brand officer. "I'm thrilled to say Integra is returning to the Acura lineup with the same fun-to-drive spirit and DNA of the original, fulfilling our commitment to Precision Crafted Performance in every way – design, performance and the overall driving experience."
The Integra was one of the two original products Acura introduced when parent company Honda launched the brand on March 27, 1986. It was produced by the company until 2006. Beginning in 2001, the Integra was sold under the RSX name in the U.S.
In addition to its name, little else is solidly known about the model. The new car looks, from the drone imagery shown by the company, to be a coupe. It's safe to bet that the model will share a platform with the recently redesigned Honda Civic, and possibly a powertrain with the forthcoming next-generation Civic Type R.
An image released by the automaker shows aggressive, creased hood design with Acura TLX-like, slim headlights with LED daytime running lights. The word "Integra" is stamped into the front bumper cover just below the headlight on the driver's side. The edge of the grille is also similar to what is found on the TLX, a variant of which is worn by all the newest Acura models.
The car is also shown wearing V-spoke wheels, performance tires, and a two-tone paint scheme.
Expect the car to have an internal combustion engine, which was teased by Acura on social media this week.
More information regarding the Integra will be announced in 2022.