Acura Reveals Revived Integra, Promises 2023 Model Coming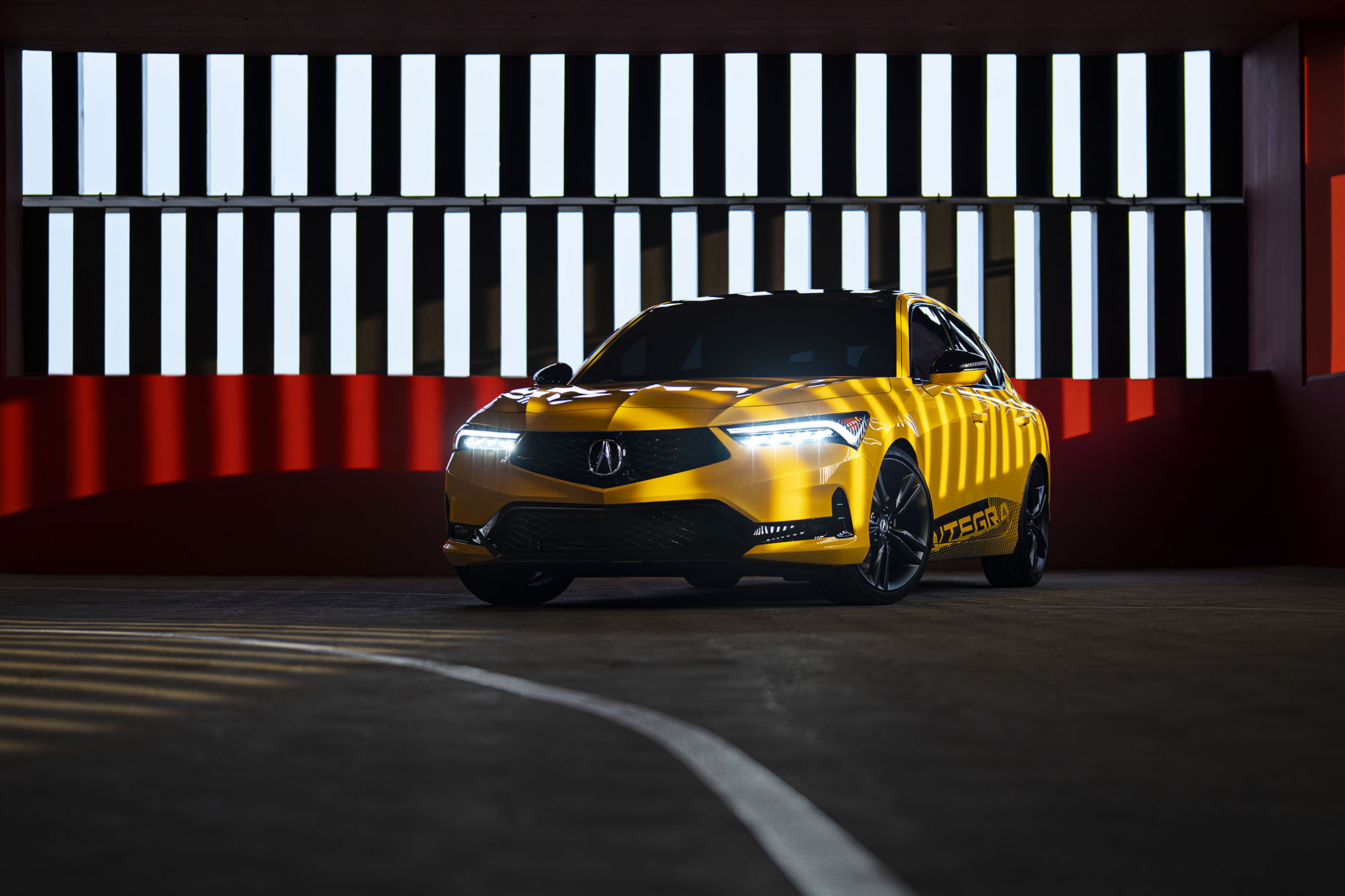 Acura has pulled the cover off the Integra Prototype and made big promises about what the next small car the company produces will offer. The prototype model is assumed to feature design that is very close to what the final product will look like.
Wearing an Indy Yellow Pearl paint color, the Integra Prototype showcases familiar lines at the front that link the model to its TLX, RDX, and MDX stablemates. JewelEye LED headlights and Chicane LED daytime running lights have become part of Acura's signature look and are present on the prototype.
The model, and its production version which has yet to officially be seen by the public, were designed in Japan. It contains hallmark cues that link the modern Integra back to the vintage models including the embossed Integra name under the driver's side headlight and passenger's side taillight.
The five-door lift back styling of the new car harkens back to the original Integra.
The car's muscular body rides on matte-finish 19-inch split-five spoke wheels that are paired with oversized Brembo high-performance brakes with Indy Yellow calipers.
The premium sport compact car will feature a turbocharged 1.5-liter four-cylinder engine when it comes to market next year. The model earns its sports car credibility with an available six-speed manual transmission and limited slip differential.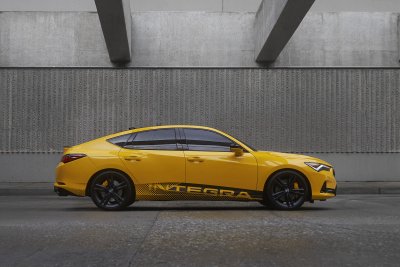 Acura plans to build the new Integra in America. It will be assembled at the company's Marysville, Ohio plant on the same line as the Acura TLX. At that point, all new Acura models sold in the U.S. will be manufactured in the Buckeye State.
The automaker expects to give the 2023 Acura Integra a starting price of around $30,000 when it arrives on dealer lots in production form.
Additional details regarding the 2023 Integra are expected to be released closer to the car's official market introduction in the first half of next year.