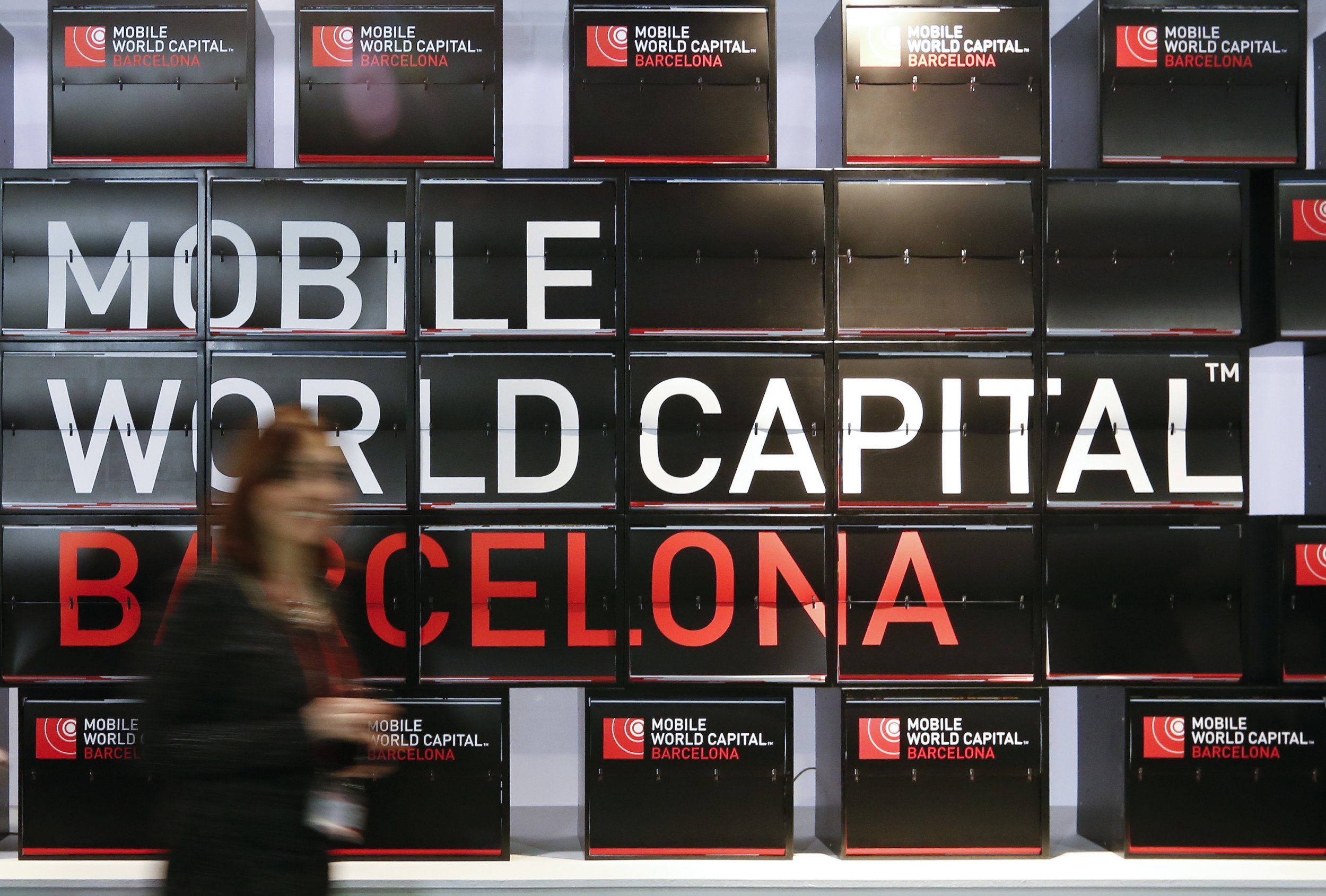 The Mobile World Congress this week in Barcelona, Spain, was supposed to be a friendly celebration of technology. The photo-turned-meme of Facebook founder Mark Zuckerberg smiling and walking through a room of attendees hooked on virtual reality headsets successfully captured the vibe of the event.
But the cordiality of the conference was pushed aside during a talk between representatives from Google, Yahoo and an Israeli mobile ad-blocking startup called Shine. Shine's chief marketing officer, Roi Carthy, compared its technology to a nuclear weapon that will reset the entire online advertising industry. Carthy accused tech companies of engaging in "military grade" tracking, collecting consumer data with hidden cookies and trackers.
"Let's be clear again that the reason that there are conversations now is...by virtue of Shine being able to put a nuclear weapon at the end of the pipe," said Carthy. Yahoo Vice President Nick Hugh called the quote "a bit dramatic" during the talk.
Carthy also said Shine is the "single biggest threat in the history of advertising." Google's managing director of media and platforms, Benjamin Faes, shot back at Carthy, saying Shine is a "blunt" method to punish the good advertisers who don't spam online users. "I'm really concerned by this black-and-white think," Faes said.
Shine has been taking small steps to expand its technology around the world since launching in 2011. It just inked a deal with its first European mobile carrier early this month to add to its partnership with a separate Caribbean carrier, according to TechCrunch.
In the past few years, ad-blocking apps have been in the spotlight due to their ability to sever online revenue for media outlets that rely on the advertisements. Wired, The Washington Post and many other outlets have installed notifications alerting readers or even forcing them on both mobile and desktop to turn off their ad blockers before reading content on the sites.
Many have seen online advertising as a scourge on the Internet. In 2012, Adobe released a survey on online advertising, which found 68 percent of consumers found online advertisements to be "annoying."
Despite all the bickering, Carthy and Faes found some common ground: They both agreed that online advertisements bloat the size of Web pages and slow down loading times. Taking matters into its own hands, Facebook created Instant Articles back in October, which allows articles from partnered publishers to quickly load on a user's newsfeed. Last week, Facebook announced it will open up Instant Articles to any interested publishers.
At the Barcelona event, Faes announced that Google will be releasing open-source tools to help quicken the loading times on mobile. "Strange as it may sound, I'm going to agree with Roi on one point," Faes says. "I think the industry, advertisers and publishers have become very lenient on the speed."