Adam Curtis' documentary about 9/11 has never been shown on U.S. television
The Power of Nightmares: The Rise of the Politics of Fear is the British filmmaker's 2004 series of three contemporary history documentaries that focus on the use of fear for political gain.
In the documentary, Curtis argues that the "threat" which justifies the War on Terror is mostly a "fantasy."
He calls it a "dark illusion" that has been "exaggerated and distorted by politicians."
The films seek to explore how and why that fantasy was created and ultimately, who benefits from it.
At the heart of the exploration is two groups: American neo-conservatives and radical Islamists.
Curtis says that both groups are "idealists who were born out of the framing of the liberal dream to build a better world."
He says that both have created "today's nightmare vision of a secret organized evil that threatens the world—a fantasy that politicians then found, restored their power and authority."
Curtis charts the rise of both groups and movements and draws comparisons between them and their origins, in a contextual analysis of the War of Terror.
The three-episode docuseries premiered in 2004 and was screened at Cannes in 2005, just four years after the September 11 attacks in New York. It aired on the BBC in the United Kingdom and went on to air in a number of other countries including Canada and Australia.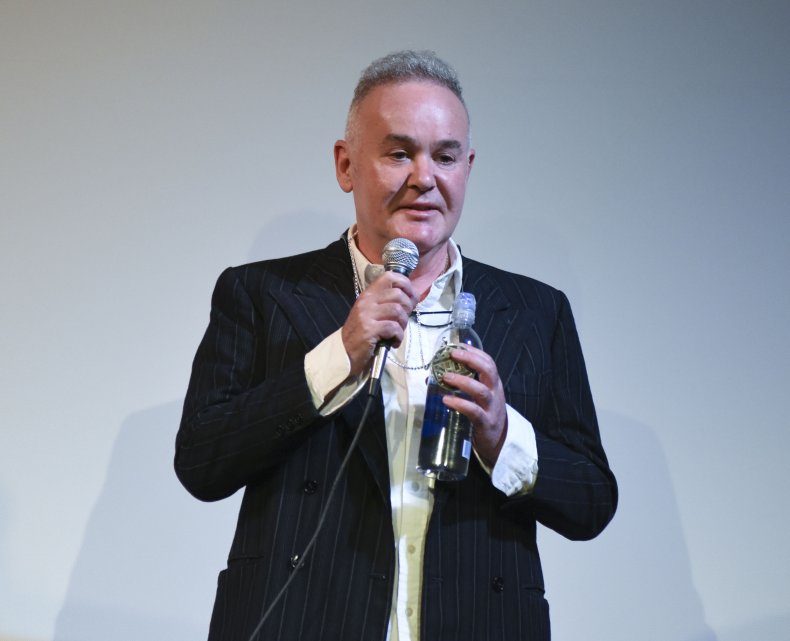 At the time, Curtis predicted that it would not be shown on television in the still-traumatized United States.
"Something extraordinary has happened to American TV since September 11," Curtis said of American hesitancy to show the film per a 2005 interview with The Guardian.
"A head of the leading networks who had better remain nameless said to me that there was no way they could show it. He said, 'Who are you to say this?' and then he added, 'We would get slaughtered if we put this out.'"
Curtis added: "When I was in New York I took a DVD to the head of documentaries at HBO. I still haven't heard from him."
Although it has never been broadcast on TV in the United States, The Power of Nightmares was screened at a number of events, including the Tribeca and San Francisco film festivals.
"All the shows were sold out. There were queues around the block, and the discussions were extraordinary. Sometimes I would just sit back and let the audiences discuss it," Curtis said.
Newsweek has reached out Curtis for comment.