Adam Jones Gets Standing Ovation From Boston Red Sox on Return to Fenway Park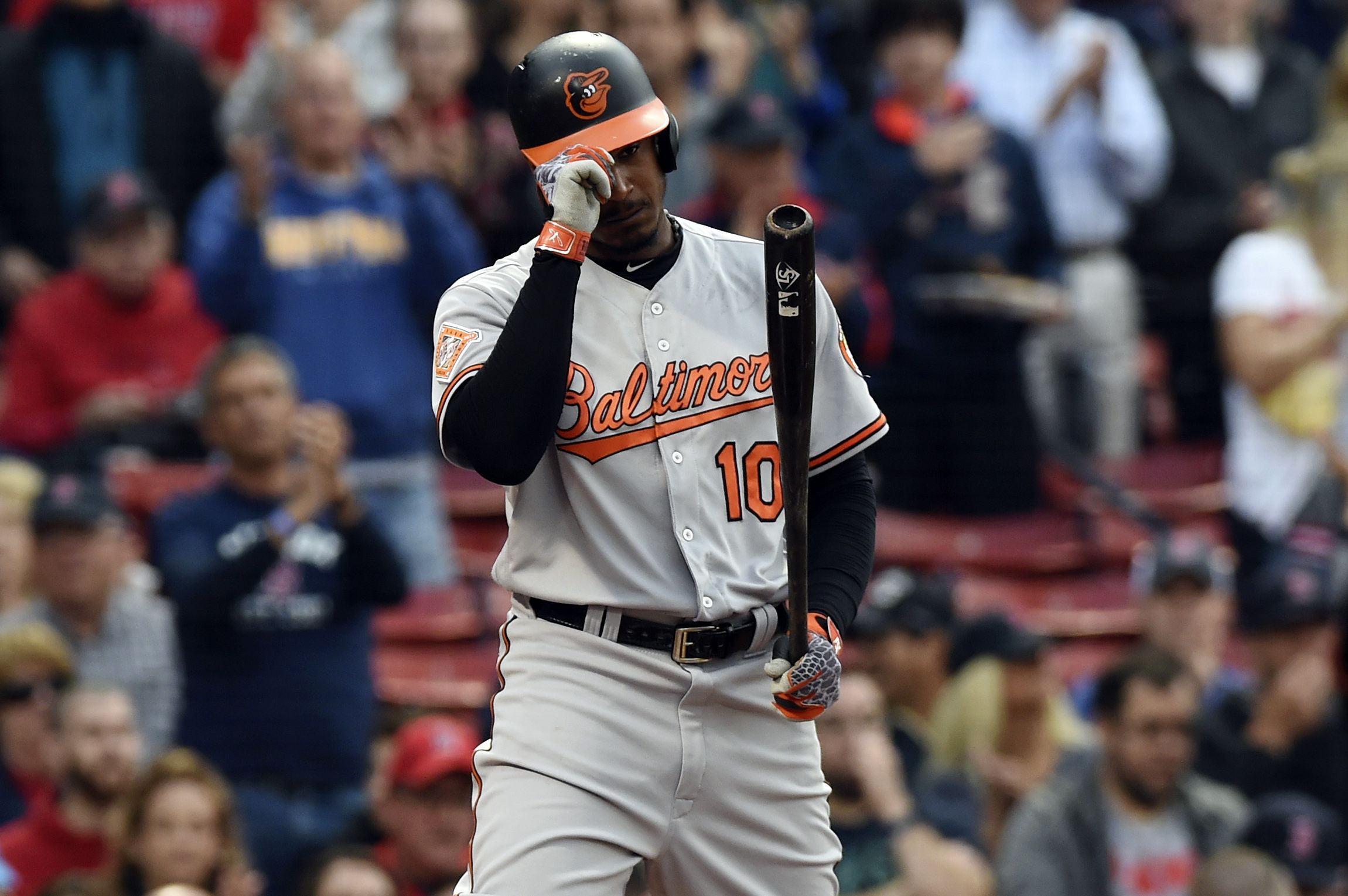 On Monday, Baltimore Orioles outfielder Adam Jones told reporters he had been racially abused by Boston Red Sox fans at Fenway Park.
On Tuesday, Jones emerged at Fenway to a standing ovation, a day after he claimed to USA Today he had a bag of peanuts thrown at him from the stands and was subjected to racist terminology "a handful of times."
"Much appreciated," Jones told the Baltimore Sun. "I said before it was much appreciated by Boston Red Sox and MLB getting ahead of it, just appreciative that action was taken and that not everybody feels the same as selected people. It was much appreciated. [Red Sox pitcher Chris] Sale, who works extremely fast, took his time and let it relish a little bit, so I appreciate the sentiments."
Jones, the 31-year-old center fielder and five-time All-Star, called his abusers "cowards." "What they need to do is that instead of kicking them out of the stadium, they need to fine them 10 grand, 20 grand, 30 grand," he said Monday. "Something that really hurts somebody. Make them pay in full. And if they don't, take it out of their check."
The Orioles dropped the second game of the series 5-2 to the Red Sox, having won Monday's game by the same score. They play again at Fenway Park on Wednesday before wrapping up their four-game series Thursday.