Adam Jones: Curt Schilling Isn't Black and Has Never Played Outfield in Boston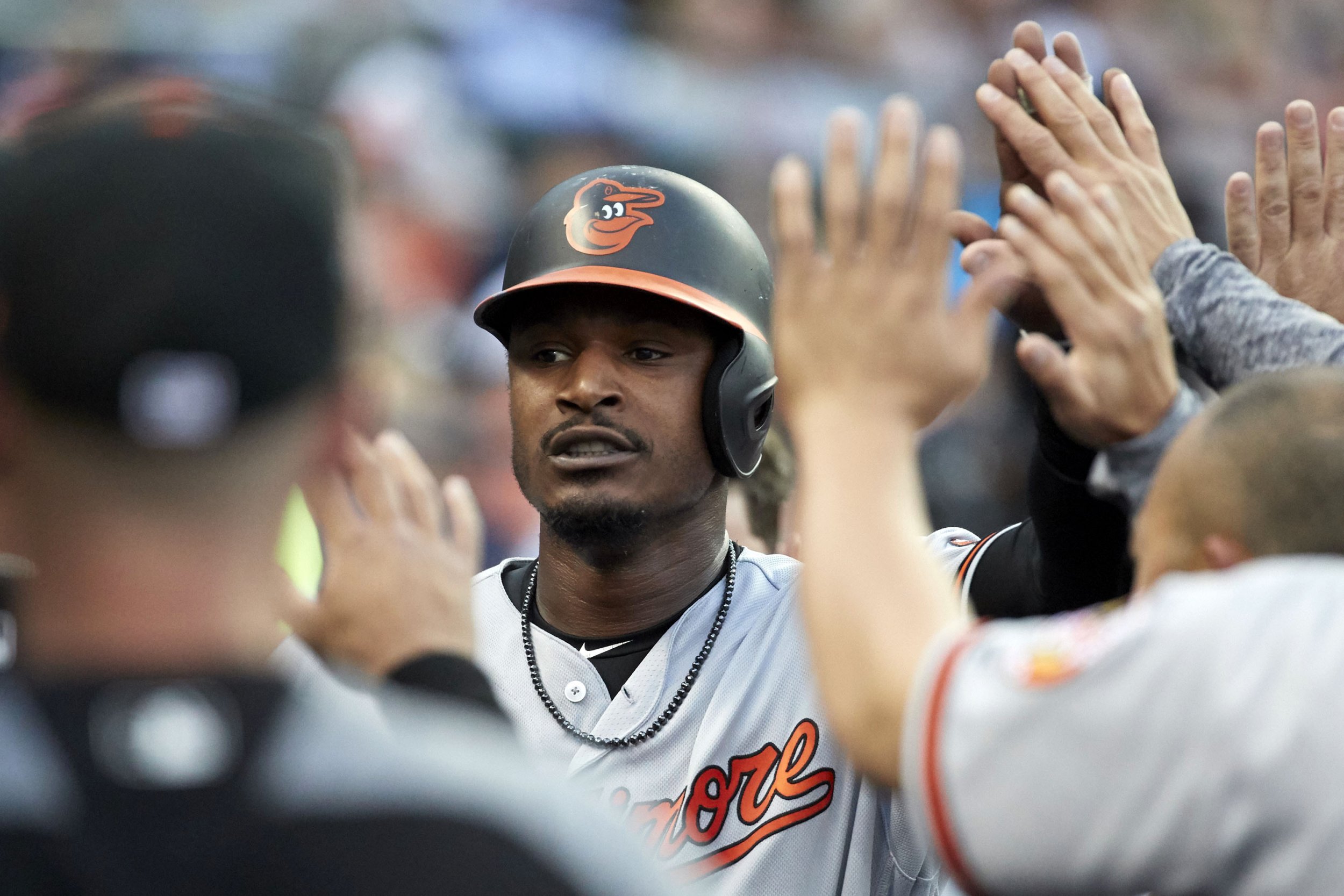 In a lengthy interview Tuesday, Baltimore Orioles center fielder Adam Jones hit back at suggestions by Curt Schilling that he had made up incidents of racism during a game at Fenway Park earlier this month.
Jones, 31, claimed he was subjected to abuse from Boston Red Sox fans during a game between the American League East rivals on May 1. Jones said he was called the "N-word" and had a bag of peanuts thrown at him.
Schilling, the former Red Sox pitcher, stated Jones' experience was a "lie." On Tuesday, Jones hit back, stridently. Talking to Yahoo Sports, he questioned whether Schilling had any right to doubt the testimony of black baseball players.
"[Curt] Schilling is over there with his rants. He just wants an outlet," Jones said. "Somebody will take his call, take his rants. He can keep them for himself. Because he's never experienced anything like I have. I'll stick with what [Mark] McLemore said about it: Schilling, hell of a career. But he's never been black, and he's never played the outfield in Boston."
Sam Kennedy, the Red Sox president, apologized to Jones and said his organization had been "sickened by the conduct of an ignorant few" while owner John Henry met with the player.
Jones said racism in Major League Baseball was not limited to him or Fenway Park.
"Now, you can't just single out Boston," he continued. "That would be a cop-out. You go around the whole nation, and you hear fans get nasty. I don't know if it has something to do how with how their day went. I understand people's frustrations after they have a tough day. Could've had a tough day at work. Could've been fired. Wife could've chewed 'em out. Kids could've gotten sick."
Jones was in Kansas City, Missouri, over the weekend to give a $20,000 donation to the Negro Leagues Baseball Museum.