Adam Kinzinger Blasts Tucker Carlson for Saying He Can't Find QAnon
Rep. Adam Kinzinger has criticized Tucker Carlson for claiming he couldn't "locate the famous QAnon." The conspiracy theory posits, in part, that senior Democrats are part of a satanic cabal that eats children.
Kinzinger, a Republican who represents Illinois' 16th congressional district, has emerged as an unofficial leader of the wing of the GOP opposed to former President Donald Trump.
The congressman took to Twitter on Tuesday and shared a clip of a Fox News segment in which Carlson, in a mocking tone, accused the left of a "far-reaching disinformation campaign" and suggested that QAnon was not a major issue.
Kinzinger wrote: "Next step in the whitewash: 'who is this 'Q' of which you speak?' There is no website!' Deny, plead ignorance, misdirect ... is there any question why people are confused?
"Quit lying, accept reality and use your energy to make us a better country."
He added the hashtags #Country1st and #restoreourgop—a nod to the divisions in the Republican Party that grew during Trump's term in office.
"We spent all day trying to locate the famous QAnon, which, in the end, we learned is not even a website. If it's out there, we could not find it," Carlson told his prime-time audience.
"Then, we checked Marjorie Taylor Greene's Twitter feed because we have heard she traffics in disinformation, CNN told us, but nothing there," he said, mocking the network. "Next, we called our many friends in the tight-knit intel community. Could Vladimir Putin be putting this stuff out there? The Proud Boys? Alex Jones?"
"Who is lying to America in ways that are certain to make us hate each other and certain to destroy our core institutions?" Carlson asked. "Well, none of the above, actually. It wasn't Marjorie Taylor Greene. It was cable news. It was politicians talking on TV, they're the ones spreading disinformation to Americans. Maybe they are from QAnon."
He took aim at CNN, saying the news outlet had become "a disinformation network more powerful than QAnon and far more destructive."
Carlson has been a staunch defender of Trump and a critic of the Republican lawmakers who oppose him. His show is influential with conservative audiences and last year became the most watched program in cable news history.
Kinzinger was one of just 10 House Republicans who voted in favor of the former president's second impeachment, drawing the ire of the Illinois GOP and even members of his own family. He has also publicly criticized other Republican lawmakers for spreading disinformation about the Capitol riots.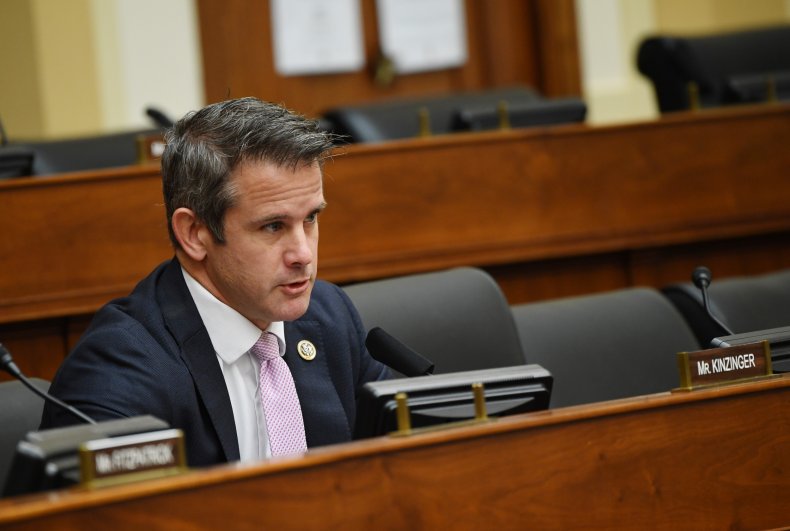 Update, February 24, 12:16 pm EST — This article has been updated to reflect that Carlson appeared to be mocking CNN when he was discussing Qanon.