Adam Kinzinger Says Kevin McCarthy 'Singlehandedly' Why Trump Still Leading Force in GOP
On the first anniversary of the U.S. Capitol riot, Illinois Republican Congressman Adam Kinzinger is setting his sights on former President Donald Trump and his continued popularity within the Republican Party.
In an interview with The Associated Press, Kinzinger discussed how Trump, whose supporters perpetrated the riot that threatened to disrupt the democratic election system, continues to have such a strong influence on the GOP. He says one figure, in particular, is helping the party continue to embrace Trump: House Minority Leader Kevin McCarthy.
"What I underestimated was the impact that one person would have on that, and that is Kevin McCarthy and his visit to Mar-a-Lago," said Kinzinger, referring to an occasion from late January of 2021 in which McCarthy, who represents California, and Trump allegedly decided to put the Capitol riot behind them in order to reclaim the House in the 2022 midterms.
"Kevin McCarthy is legitimately, singlehandedly the reason that Donald Trump is still a force in the party," Kinzinger claimed. "That full-hearted embrace, I saw firsthand in members, made them not just scared to take on Trump but in some cases also full-heartedly embrace him."
While Republican Party officials might still be embracing Trump, there are signs that the former president's overall influence is dwindling, according to his ex-national security adviser John Bolton.
"I really think that the evidence is clear that the people are done with Trump," he said. "He still has support, but it is declining. Honestly, it's not declining as fast as I would like to see and it's not down to zero. But among real people, it is declining."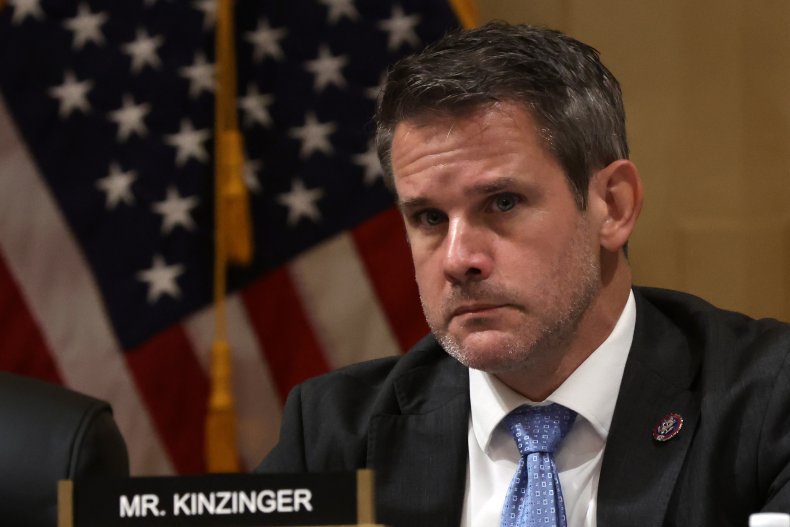 As a raging band of his supporters scaled walls, smashed windows, used flagpoles to beat police and breached the U.S. Capitol in a bid to overturn a free and fair election, Donald Trump's excommunication from the Republican Party seemed a near certainty, his name tarnished beyond repair.
Some of his closest allies, including Fox News Channel hosts like Laura Ingraham, warned that day that Trump was "destroying" his legacy. "All I can say is count me out. Enough is enough," said his friend and confidant Sen. Lindsey Graham. Mitch McConnell, the Senate Republican leader who worked closely with Trump to dramatically reshape the judiciary, later denounced him as "morally responsible" for the attack.
But one year later, Trump is hardly a leader in exile. Instead, he is the undisputed leader of the Republican Party and a leading contender for the 2024 presidential nomination.
Trump is positioning himself as a powerful force in the primary campaigns that will determine who gets the party's backing heading into the fall midterms, when control of Congress, governor's offices and state election posts are at stake. At least for now, there's little stopping Trump as he makes unbending fealty to his vision of the GOP a litmus test for success in primary races, giving ambitious Republicans little incentive to cross him.
While five people died during the rioting or its immediate aftermath, less than half of Republicans recall the attack as violent or extremely violent, according to a poll released this week by The Associated Press-NORC Center for Public Affairs. About 3 in 10 Republicans said the attack was not violent.
During last year's most prominent elections, Republicans like Virginia gubernatorial nominee Glenn Youngkin strategically kept Trump at arm's length. Youngkin's victory created a possible model for candidates running in battleground states where suburban voters uncomfortable with the former president are a key bloc.
While Trump's endorsement remains coveted in many midterm primary races, it has also failed to clear the field in some key races. Trump has similarly struggled to prevent other Republicans from eyeing the 2024 presidential nomination. His former vice president, secretary of state and a handful of Senate allies have made frequent trips to early voting states, preparing for potential campaigns and refusing to rule out running against Trump.
"When somebody walks out of the most powerful office in the world, the Oval Office, to sit by the swimming pool at Mar-a-Lago, his influence declines," said Bolton. He has funded extensive national and state-level polling on the subject over the last year that has found Trump's sway and the power of his endorsement waning considerably since he left office.
Trump still has his eyes on 2024, even as he continues to obsess over the 2020 election. After spending 2021 raising money and announcing his endorsements of candidates who have parroted his election lies up and down the ballot, Trump's team is preparing to pivot to helping those candidates win with a stepped-up rally schedule and financial support, including transfers to candidate accounts and targeted advertising.
Trump, according to allies, sees the midterms as a foundation for his next campaign, and intends to use the cycle to position himself for his party's nomination.
The Associated Press contributed to this report.