Republican Congressman Adam Kinzinger shared a video clip on Saturday that allegedly shows Russian troops mailing home items that they stole from Ukraine.
The clip, initially shared by translator and photographer Yana Morozova, appears to be security footage from a small office space. Numerous men in fatigues are visible, allegedly there to ship the looted items back home to Russia. Morozova also wrote that the footage was taken in Belarus, one of the ally nations helping Russia during its invasion of the Eastern European country.
As of roughly nine hours after it was posted, the clip had garnered over 577,000 views.
"War crime upon war crime," Kinzinger wrote in a tweet sharing the video.
Under international humanitarian law (IHL), looting during an armed conflict, also referred to as "pillaging," is considered a war crime.
"The prohibition of pillage is a long-standing rule of customary international law already recognized in the Lieber Code, the Brussels Declaration, and the Oxford Manual," an IHL listing shared by the International Committee of the Red Cross reads. "Pillage is prohibited under all circumstances under the Hague Regulations."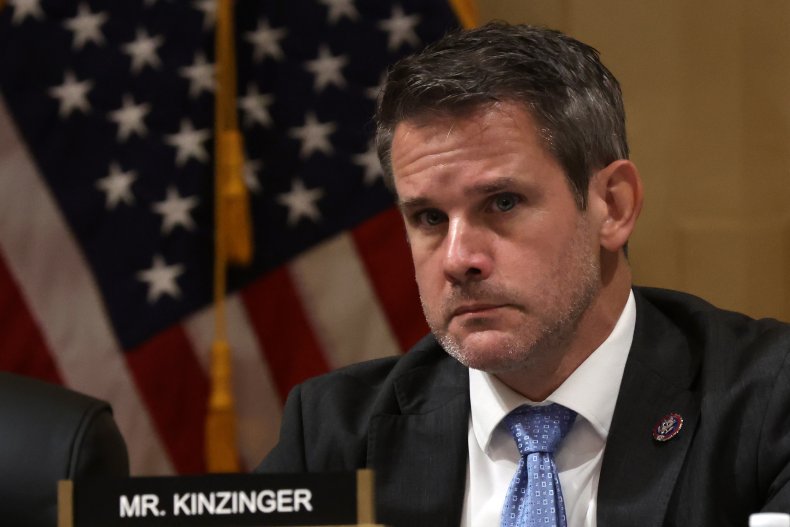 The clip shared by the congressman is not the first time Russian forces have been accused of looting during their invasion. On Friday, the Ukrainian government claimed that soldiers had stolen various items, including computers, kettles, coffee makers, and boxes full of personal belongings from the nuclear plant at Chernobyl, according to Sambad.
Employees noticed the missing items while returning to the plant after Russian forces withdrew from the area. Hotels nearby also claimed that forks, spoons, sets of dishes, and other kitchen utensils had been looted.
Residents of the Bohdanivka neighborhood of Kyiv also reported instances of looting by Russian soldiers, among other abuses, according to El País.
"Near each house there was a tank or two, armored vehicles to transport personnel and equipment," a retired construction worker told reporters. "We were very scared. They had occupied all our homes and they were keeping their equipment in our yards. They were breaking things, destroying things, stealing things."
"They stole all the men's clothes and the women's as well. They took the appliances," another resident named Zina added. "They took the children's bicycles, the scooters."
Kinzinger has been one of the most vocal Republicans lawmakers who has spoken out against Russia's invasion.
"Another war crime to add to the already long list for Putin," he tweeted in late February, in response to a video of Russia allegedly using cluster bombs in Ukraine. "This gruesome attack was purposeful—he's targeting civilians while claiming to be in negotiations. It's barbaric and further reminder of his evil. He must be stopped."
Newsweek reached out to the Russian embassy for comment and will update this story when a response is received.