Is Adam Lambert A Member of Queen? Former 'American Idol' Runner-Up Is The Lead Vocalist For Iconic '70s Rock Band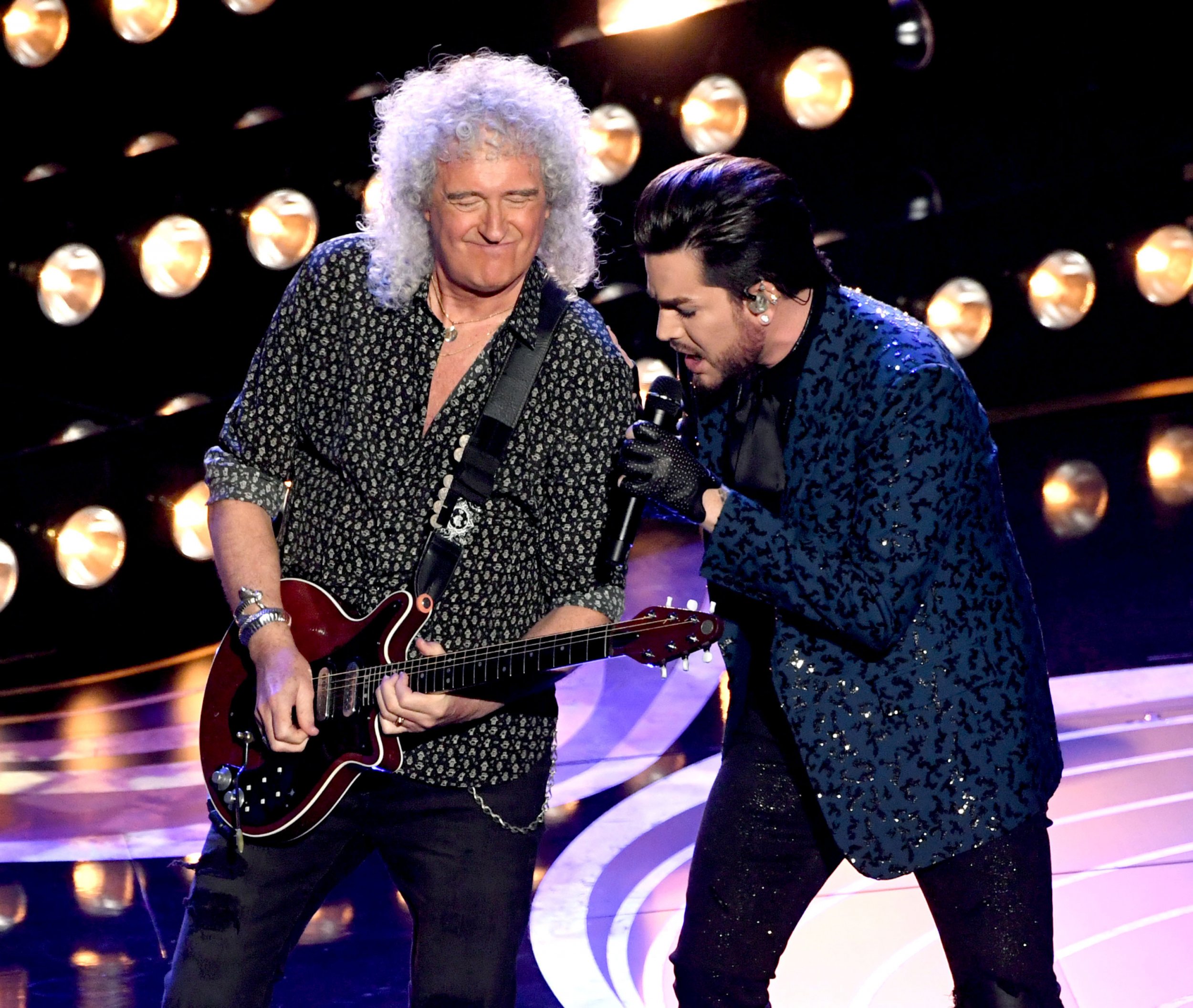 Is Adam Lambert the new Freddie Mercury? Lambert's appearance as American Idol's episode mentor on Sunday wasn't the first time the 37-year-old joined forces with legendary '70s rock band Queen.
While Lambert originally rose to fame after becoming Idol's Season 18 runner-up, the "Feel Something" musician first collaborated with the rock band in 2011, which later led to a worldwide tour from 2014 to 2018.
Soon after American Idol's 2009 finale, Queen's guitarist Brian May hinted to The Rolling Stone he was considering Lambert has the new frontman of the band.
"But [drummer Roger Taylor] and I are definitely hoping to have a meaningful conversation with him at some point," May said at the time. "It's not like we, as Queen, would rush into coalescing with another singer just like that. It isn't that easy. But I'd certainly like to work with Adam. That is one amazing instrument he has there."
Aside from their time performing on the American Idol stage and at the Academy Awards, Lambert announced on Twitter February 25 the debut of The Show Must Go On: The Queen + Adam Lambert Story. The two-hour documentary will air Monday night on ABC and comes on the coattails of the already sold-out July/August 2019 U.S. Rhapsody tour which was first announced in December.
The Rhapsody tour will kick off July 10 at Rogers Arena in Vancouver. Lambert and Queen will also be making stops at arenas including The Forum in Los Angeles and Madison Square Garden in New York, and the tour will wrap up at Spectrum Center in Charlotte, N.C. on Aug. 23., according to Billboard.
"We have been designing a brand new visual spectacle that will reframe these iconic songs and we are excited to unveil it," Lambert said in a statement.
While some may conclude that Lambert may embody some qualities of the late Queen vocalist, the 37-year-old wants to make it clear that his mission isn't to replace Mercury but to keep his memory alive.
"I know what some of you may be thinking," he said at a performance at the Rod Laver Arena in Melbourne in 2018. "I'm just going to call it out: 'He's no Freddie.' No shit! Because there will only be one rock god named Freddie Mercury."
"Freddie is irreplaceable. There's no way to compare to him," he added. "It was always my hope that audiences would understand that I'm up there just excited to sing great music that everyone knows."
The Show Must Go On: The Queen + Adam Lambert Story premieres Monday night at 8 p.m. ET on ABC.