Adam Levine Once Said He Wanted '100 Kids' With Wife Behati Prinsloo
Adam Levine once said he wanted to have 100 kids with his wife Behati Prinsloo, who he has been accused of cheating on.
The Maroon 5 front man has been caught in the middle of a cheating scandal and he and his wife's relationship is now in the spotlight.
On Monday, Instagram model Sumner Stroh, 23, posted a video on TikTok that quickly went viral, in which she claimed to have had a year-long affair with the musician, 43.
"At the time, I was young, I was naive and, quite frankly, I feel exploited," Stroh said in the clip posted on Monday, which has since had more than 20 million views.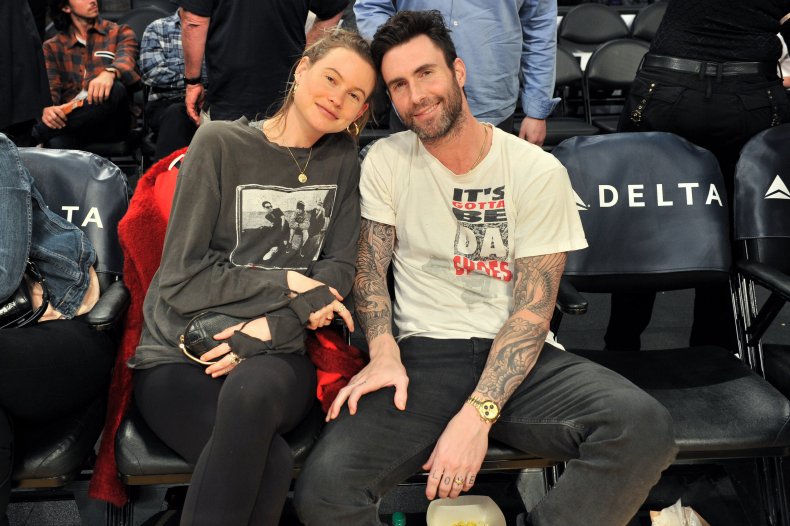 "I wasn't in 'the scene' like I am now, so I was definitely very easily manipulated," she added, while sharing screenshots of their alleged conversations.
Levine has been married to Victoria's Secret model Prinsloo since 2014, the couple having met through a mutual friend in 2012.
They share two daughters, Dusty Rose, who celebrates her sixth birthday on Wednesday, and Gio Grace, 4. Prinsloo, 34, is pregnant with their third child.
In Stroh's initial post, she also claimed that Levine reached out to her after "months" without speaking to ask her permission to name his third baby after her.
While Levine has since addressed the allegations that he had an affair with Stroh, and admitted that he "crossed the line," Prinsloo is yet to speak out.
Back in 2012, the year Levine met the Victoria's Secret model, he gushed about wanting to start a family with her and have "more kids than would be socially responsible."
"I want to have 100 kids," Levine said during an appearance on Ryan Seacrest's KIIS FM radio show, per Us Weekly.
"I want to have more kids than would be socially responsible," he joked. "I don't know when we're going to do it. We can't do it right now. I think it's absolutely in the works for some future date."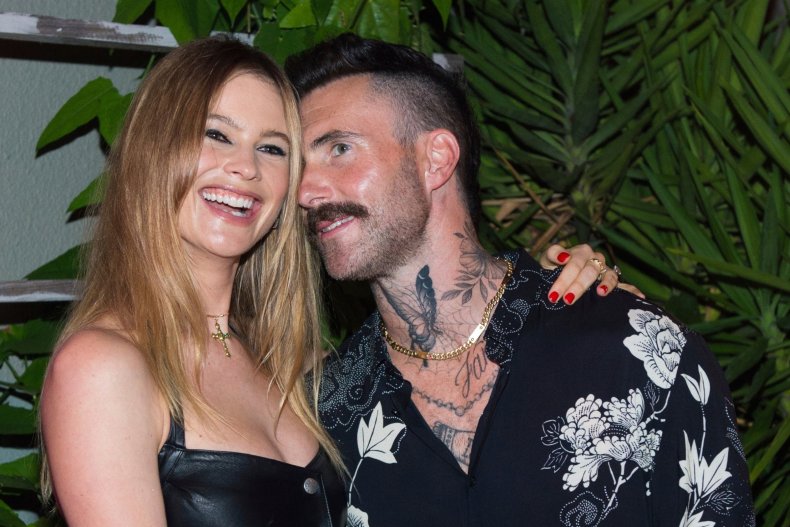 Addressing the allegations on Tuesday, the singer admitted that he used "poor judgment."
"A lot is being said about me right now and I want to clear the air," he wrote on social media. "I used poor judgment in speaking with anyone other than my wife in ANY kind of flirtatious manner. I did not have an affair, nevertheless, I crossed the line during a regrettable period in my life."
The Voice coach wrote: "In certain instances it became inappropriate; I have addressed that and taken proactive steps to remedy this with my family. My wife and my family is all I care about in this world.
"To be this naive and stupid enough to risk the only thing that truly matters to me was the greatest mistake I could ever make. I will never make it again. I take full responsibility. We will get through it. And we will get through it together."
A number of celebrities have waded into the conversation around Levine's reported infidelities including Selling Sunset's Christell Stause and supermodel Emily Ratajkowski who defended "other women" involved in such scandals.