A man was diagnosed with an extremely rare, incurable cancer around a year after his wedding and now believes he only has months to live.
Adam Raszka, now 32, who lives in Birmingham, England, found out about the cancer by chance after going to the doctors to get a tender and painful cyst on his groin checked out.
The cyst was unrelated to the cancer, but doctors ended up identifying the disease after carrying out scans to examine the growth on his groin.
"I went to the hospital with something completely different which didn't happen to be anything serious," Raszka told BirminghamLive. "They found the cancer after examining me. Some of my lymph nodes in my groin area were swollen."
Doctors told him that the cancer was widespread throughout his abdomen area. But it took a while longer to get a proper diagnosis because it was a "very, very rare" type of cancer, he said.
Eventually, Raszka was diagnosed with an extremely rare and aggressive type of sarcoma cancer in August 2020 when he was 30.
Sarcomas are a group of cancers that start in tissues like bone or muscle. The main types of sarcoma affect either the bones or soft tissue—such as a fat, muscle, nerves, fibrous tissues, blood vessels, or deep skin tissues. These kinds of cancers can be found in any part of the body.
Raszka was told that the cancer was incurable and that the available treatments were limited. Any treatment on offer would simply be designed to manage the disease.
"When I first met my oncologist I was told they wouldn't be able to cure me. It was surreal, it's not easy to describe," he said. "There's no data really, usually people live for about eighteen months from the diagnosis."
Raszka underwent surgery to remove tumor material and intensive chemotherapy. He has now survived for 19 months since his diagnosis, but he believes he only has months to live—although doctors cannot tell him how much time he has left.
The side effects of the chemotherapy have also taken their toll on him, leaving him short of breath and extremely fatigued.
The man's wife, Dorota Raszka, who has been with for 14 years, has set up a fundraising appeal on behalf of her husband.
"After a full life of being selfless and caring for others, Adam now needs help for himself," she said in the GoFundMe page description. "Despite best efforts, sadly, his life is coming to an end. The last 19 months have definitely been a hard journey, through which Adam soldiered on and kept positive, for the sake of his friends and family.
"He has been on the harshest and most intensive chemotherapy available, as well as living through very extensive surgery, which left him with a huge 40 stitches long scar on his stomach and permanently affects his everyday life. After this, he once more battled through chemotherapy, which gave him hope for a 'normal' life! Sadly, it has not worked."
Adam Raszka will undergo more chemotherapy, which could potentially give him more time. But in this time, he has not been able to work.
"Cancer has impacted not only his physical and mental health but also proved to be financially draining," Dorota Raszka said in the GoFundMe. "Being on chemotherapy, attending countless scans, blood tests, doctors visits, and struggling with the unpredictable side effects has made it impossible to work despite best efforts."
Dorota Raszka is asking for donations so that her husband can live out his final days to the fullest.
"The upcoming months may be the last time Adam can ride his motorbike, go on a short holiday and enjoy what remains of his life," she said. "He has already exceeded the prognosis time, so every day is very precious. Unfortunately, money is tight. This limits his opportunities to enjoy the time he has left and breaks his spirit more than all that came before.
"Any amount you can offer will help. There is so much he would like to do and see. Many places he would like to visit."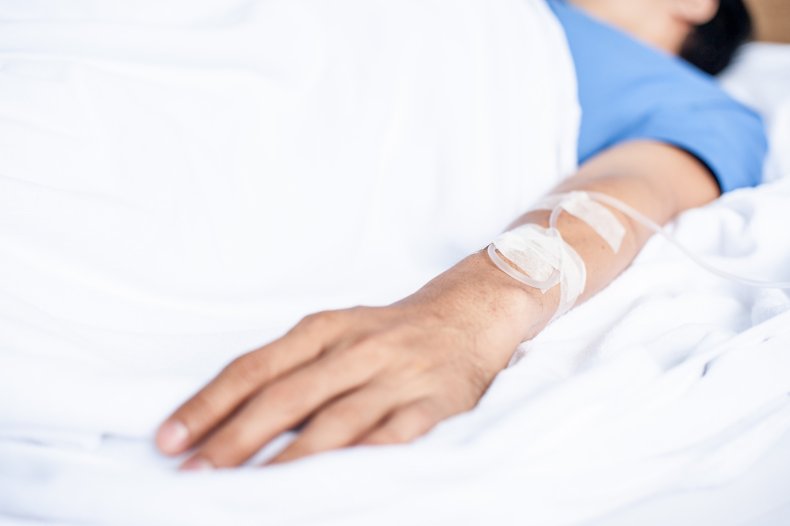 About the writer
Aristos is a Newsweek science reporter with the London, U.K., bureau. He reports on science and health topics, including; animal, mental health, and psychology-related stories. Aristos joined Newsweek in 2018 from IBTimes UK and had previously worked at The World Weekly. He is a graduate of the University of Nottingham and City University, London. Languages: English. You can get in touch with Aristos by emailing a.georgiou@newsweek.com.