Adam Rippon Rumored to Be Competing on 'Dancing With the Stars' Next Season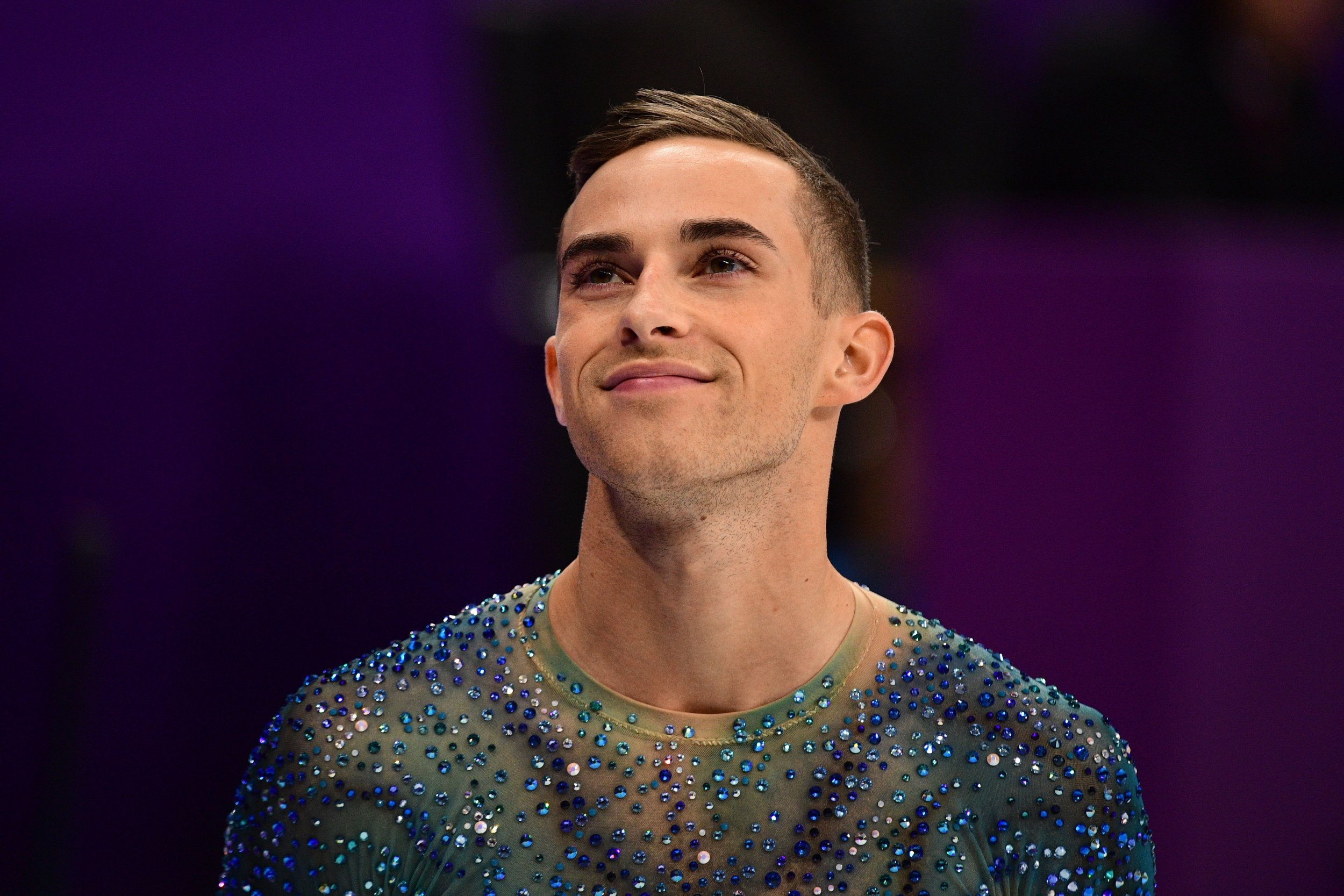 ABC's Dancing with the Stars is expected to return with an athletes-only edition for its 26th season on April 30, and figure skater Adam Rippon—the first openly gay man to qualify and compete at the Winter Olympics—is rumored to be among the athletes talking to the producers.
Rippon is at the top of ABC's list, according to an anonymous source. The insider also told Naughty Gossip that the famed Olympic athlete declined to serve as a correspondent for NBC because of his potential involvement in the long-running reality competition show. "I am flattered that NBC wanted me to work as a correspondent for them here in PyeongChang. Doing this would require me to leave Team USA and move out of the Olympic Village. I don't want to do that," Rippon wrote in February on Twitter.
While Rippon hasn't confirmed his casting on DWTS, he confessed to Entertainment Tonight at Sunday's Oscars ceremony that "you never know." He went on to tell ET that there were still the world championships to consider, "so we're just, you know, taking everything in. We're here tonight, we're having a great time, and maybe! You never know."
In an interview with Atlanta's NBC-affiliated station WXIA-TV, DWTS' casting director and co-executive producer Deena Katz said she watched all the Olympic sports in February, looking for those "moments" that make an athlete a good fit for the competition series. "I think the best thing to do is watch the fans, because these are the fans that watch our show," Katz said. "You can have the best name in the world on this show and they don't have a personality that's going to work, then it's not even worth having that."
Mirai Nagasu, Rippon's pal and fellow Olympic figure skater, said she would be interested in competing against Rippon—who she shares a matching tattoo with—on Dancing with the Stars. "I hope I'll be there with him. I've never gotten the opportunity to compete against Adam, but I would love [it]," Nagasu told Yahoo Sports in February.
Nagasu even noted to ET that flashing a smile during her program—a rare occurrence—was her "audition" for DWTS.
If Rippon and Nagasu are cast to compete on the upcoming season, they would be joining a growing list of athletes who have performed on the show: Emmitt Smith, Apolo Ohno, Shawn Johnson and Kristi Yamaguchi all competed and won during their respective seasons.
ABC declined to confirm if Rippon is, indeed, in the running, and Rippon's representative did not return Newsweek's request for comment. The final cast list will be revealed closer to the 26th season's April 30 premiere date.