Adam Sandler Getting Oscar Buzz After Cannes Standing Ovation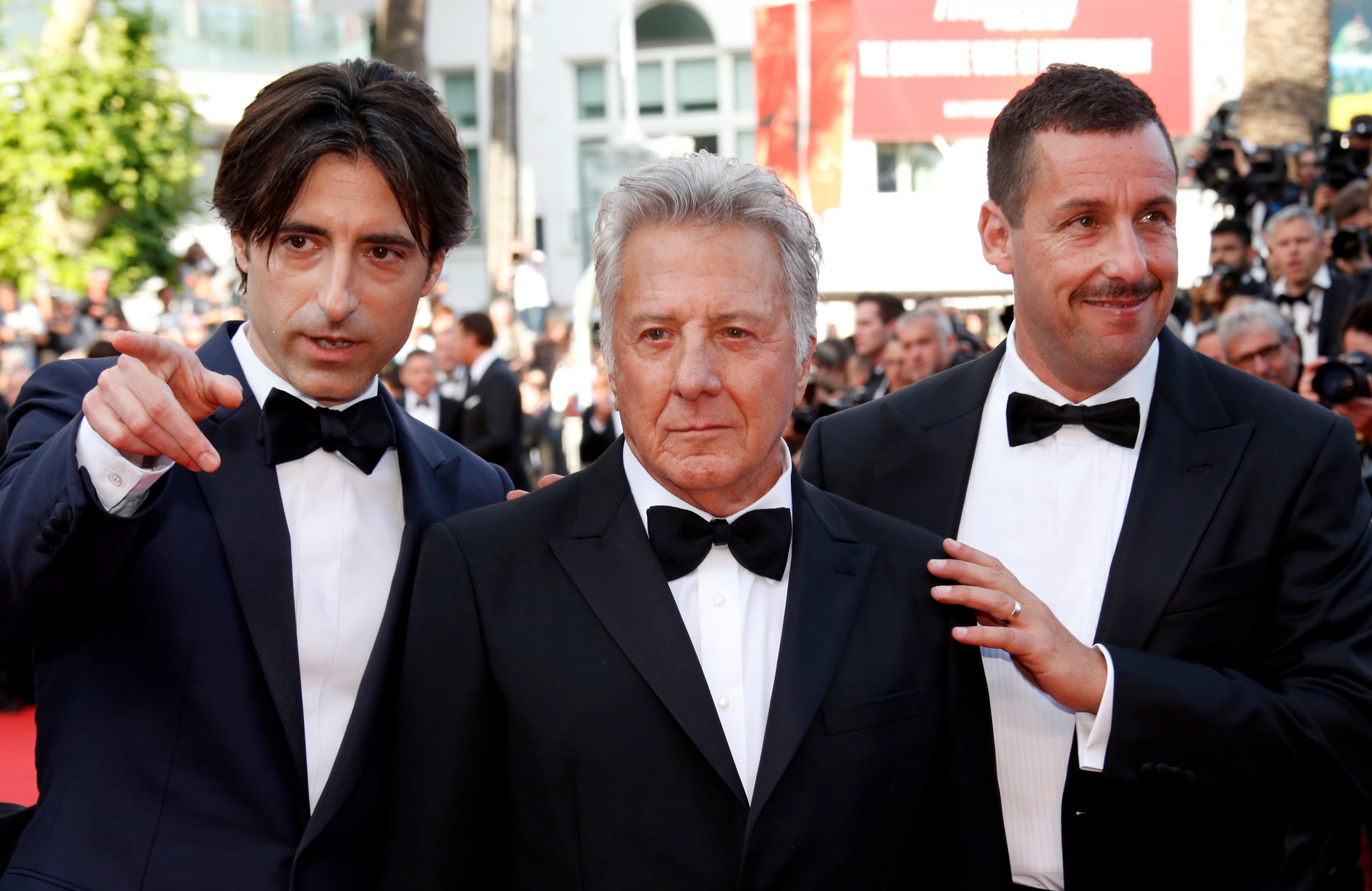 The name Adam Sandler doesn't exactly bring to mind the finer aspects of the craft of acting. From 1995's Billy Madison to this year's Netflix original Sandy Wexler, Sandler has made a fortune playing cartoonish, usually one-dimensional comedic characters. Calling Sandler a bad actor, however, would mean ignoring his moving work in films like Spanglish, Funny People and Paul Thomas Anderson's Punch-Drunk Love.
Sandler's latest foray into drama comes in Noah Baumbach's The Meyerowitz Stories, which had its premiere this week at the Cannes Film Festival in France. So good was Sandler's performance seen to be that he received a four-minute standing ovation following the film's premiere, and now some critics are saying he could contend for an Oscar.
Related: Netflix users spent half a billion hours watching Adam Sandler movies
Vox wrote that Sandler "carries" the fim, which also stars Dustin Hoffman, Ben Stiller and Emma Thompson. Time called his performance "terrific." Vulture said Sandler "has not been this well utilized since Punch-Drunk Love." Variety called it his "best role in 15 years." The praise has been near universal.
Pete Hammond wrote in Deadline: "Perhaps the most surprising will be a sentence I thought I might never write: Is Adam Sandler a contender for Best Actor in Cannes?"
The Meyerowitz Stories follows a family of neurotic New Yorkers. Sandler plays Danny Meyerowitz, the recently divorced son of Dustin Hoffman's character, Harold Meyerowitz, a sculptor. The film is divided into chapters, with the narrative spurred by Harold's thoughts of his family and legacy as an artist as he nears the end of his life. The film currently has a 93% rating on Rotten Tomatoes.
The Meyerowitz Stories is a Netflix film, which shouldn't come as a surprise considering Sandler's history of success with the streaming service. It was reported in April that since the release of The Ridiculous 6 in 2015, Netflix users have spent over 500 million hours watching Sandler. "We continue to be excited by our Sandler relationship and our members continue to be thrilled with his films," Netflix said.
Though it is a Netflix film, The Meyerowitz Stories is expected to show in theaters in addition to on the streaming service. A streaming service landing an Oscar is not unprecedented. Amazon financed last year's Manchester by the Sea, which won two Oscars, including, wouldn't you know it, Best Actor.