Since 1995, Adam Sandler has starred in dozens of Hollywood movies, from Happy Gilmore to Uncut Gems.
His success has helped his net worth grow to an estimated $420 million and, with a four-film deal with Netflix recently signed, Sandler remains popular with audiences.
Critics, however, have often been less than impressed. Some of his films have been widely panned and he has nine Golden Raspberry Awards, as well as 37 Razzie nominations.
Here are some of Sandler's best films, according to ratings on Rotten Tomatoes and Metacritic.
20. Coneheads (1993)
The 1993 American science-fiction comedy film based on the NBC Saturday Night Live comedy sketches about aliens stranded on Earth. Coneheads received mostly negative reviews from critics, with a low score of 35 percent.
Stream on FuboTV.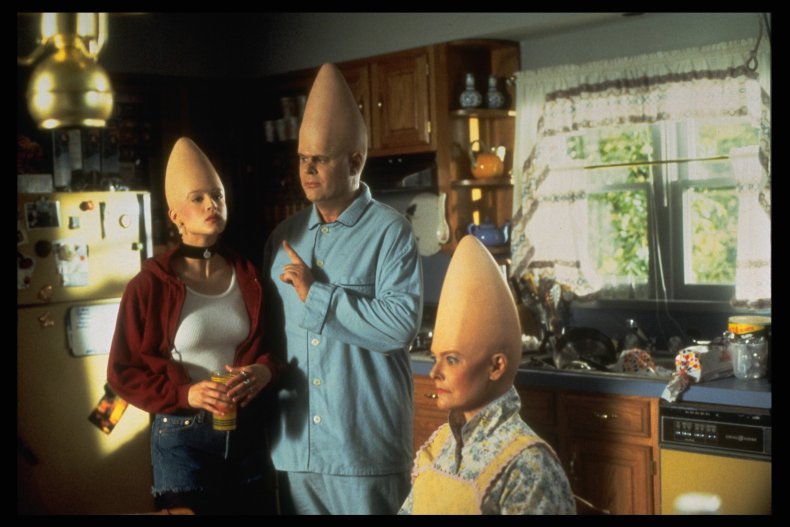 19. You Don't Mess With Zohan (2008)
In this comedy, Zohan, an Israeli army counter terrorist commando, fakes his own death to chase his dream of becoming a hairstylist in New York City. The film grossed $204.3 million worldwide and has a rating of 37 percent on Rotten Tomatoes.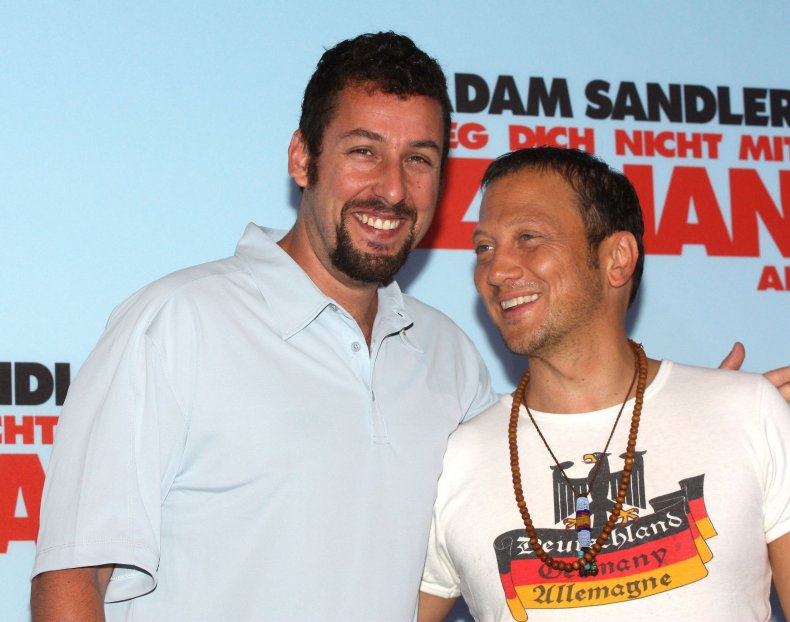 18. Big Daddy (1999)
The plot follows a childish man who tries to prove how responsible he is to his ex-girlfriend by adopting a 5-year-old. This slapstick comedy gained an approval rating of 39 percent based on 94 reviews.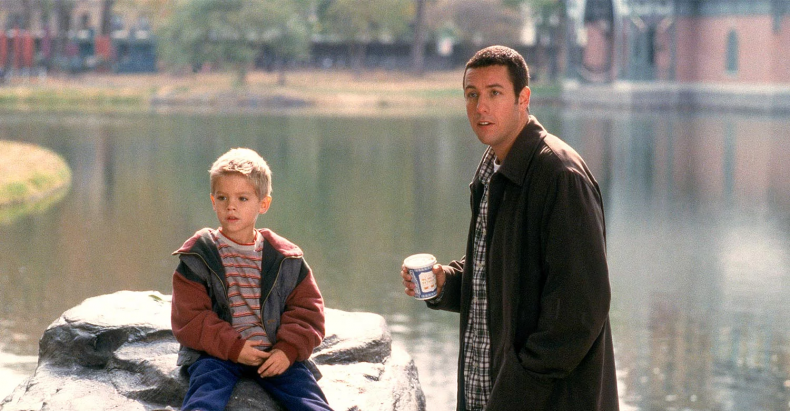 17. Billy Madison (1995)
This comedy follows the story of a 27-year-old spoiled hotel heir who goes back to elementary school. Although it received some poor reviews, Sandler was nominated for Best Comedic Performance at the 1995 MTV Movie Awards.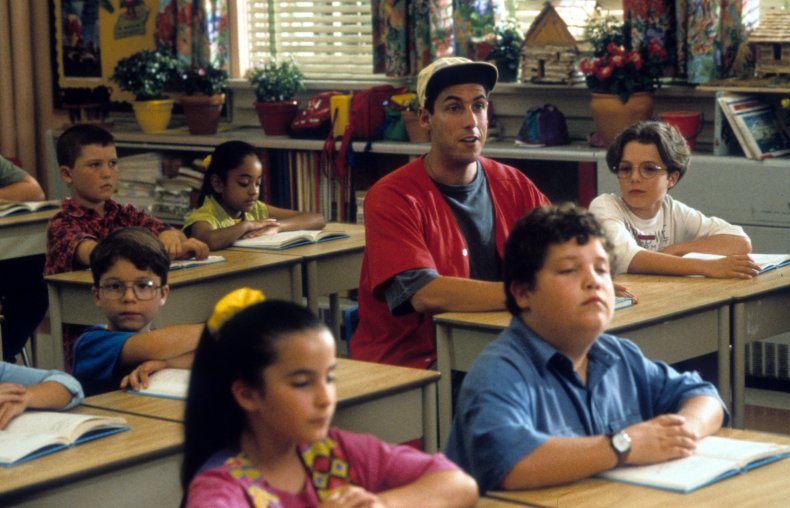 16. Anger Management (2003)
Anger Management is a 2003 comedy film starring Sandler, Jack Nicholson, Marisa Tomei, Luis Guzmán, Woody Harrelson, and John Turturro. It tells the story of a businessman who is sentenced to an unconventional anger management program and has an approval rating of 42 percent on Rotten Tomatoes.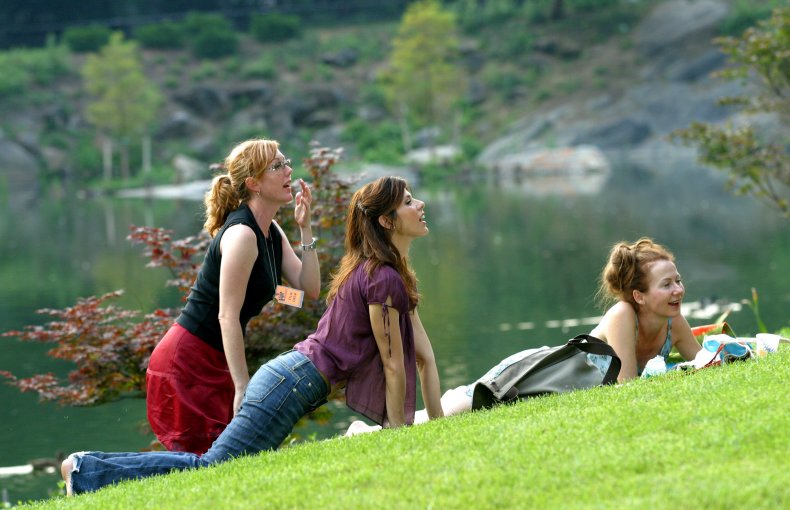 15. Shakes the Clown (1992)
One of Sandler's early films, this black comedy about an alcoholic, depressed clown was nominated for Worst Picture at the 1991 Stinkers Bad Movie Awards. Although it received mixed reviews, it still became a cult classic.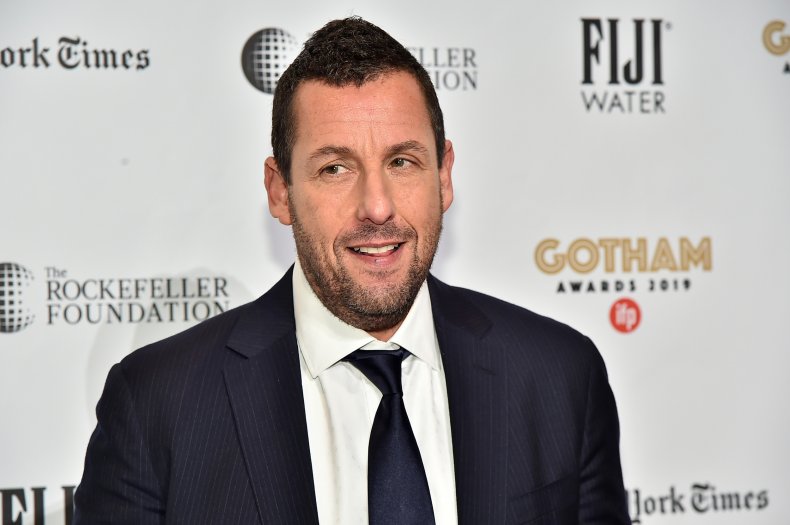 14. Murder Mystery (2019)
Featuring Sandler, Jennifer Aniston, and Luke Evans, this comedy movie follows a married couple embroiled in a murder investigation on a billionaire's yacht. It was released to Netflix and received mixed reviews, with Metacritic assigning the movie an average score of 38 out of 100.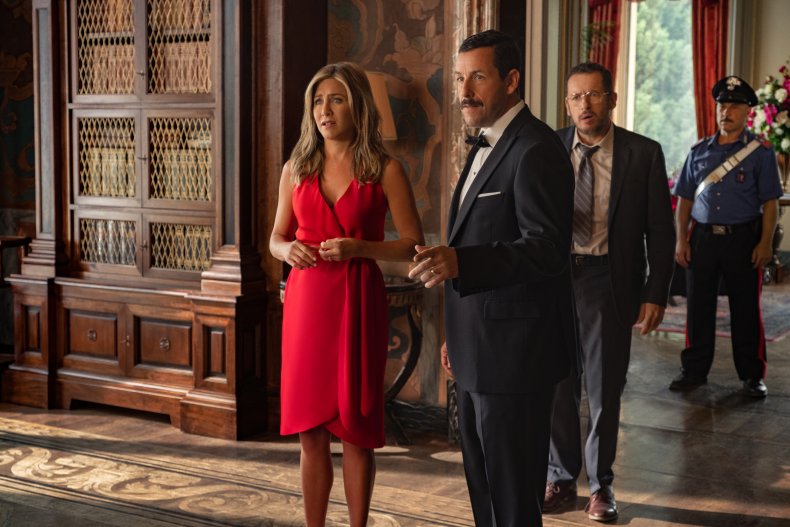 13. Hotel Transylvania (2012)
The first of the Hotel Transylvania series, the film is aimed at children and is rated the lowest of all three films at 45 percent on Rotten Tomatoes. It follows a human named Jonathan who stumbles upon the hotel and falls in love with Dracula's teenage daughter, Mavis, voiced by Selena Gomez.
Stream on Starz.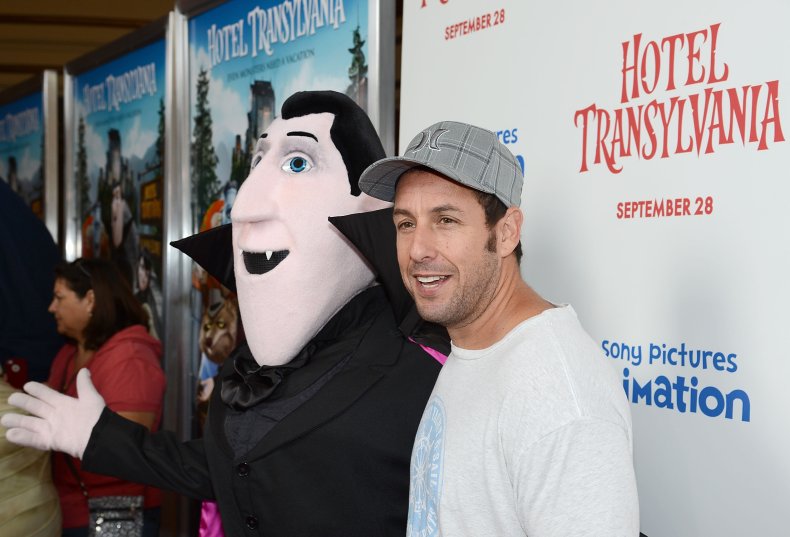 12. 50 First Dates (2004)
50 First Dates sees a womanizing marine veterinarian fall in love with an art teacher named Lucy, only to find out she has amnesia and forgets him each day. It received mixed reviews, with a score of 45 percent based on 176 reviews from critics.
Stream on Hulu.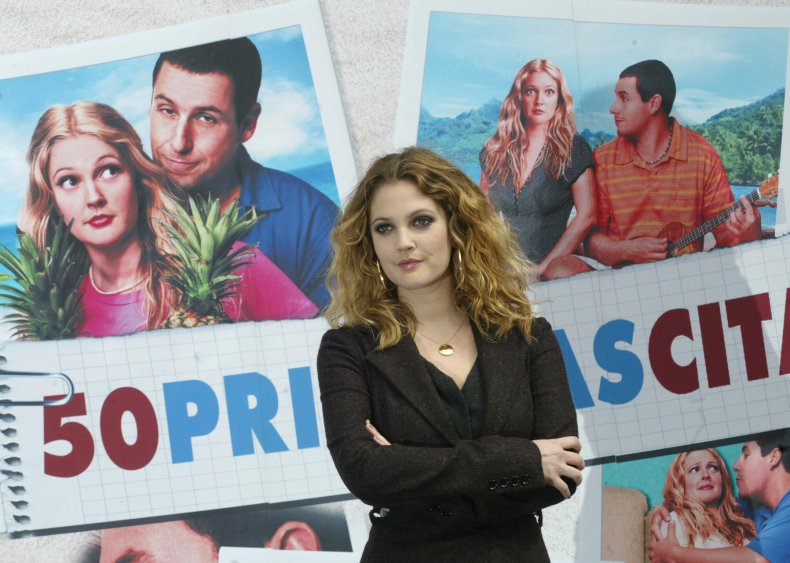 11. Hubie Halloween (2020)
This comedy-horror follows a Halloween-loving delicatessen worker who must save the town of Salem, Massachusetts, from a kidnapper. On Rotten Tomatoes, the movie has an approval rating of 53 percent based on 80 reviews, but Sandler received three Razzie nominations for Worst Actor.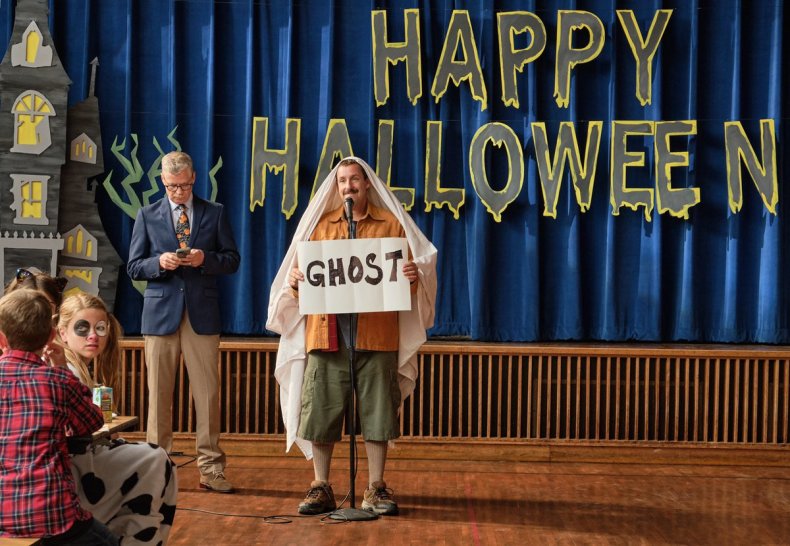 10. Spanglish (2004)
Based on 168 reviews by Rotten Tomatoes, 53 percent of critics gave this comedy-drama a positive review, with an average rating of 5.93/10. However, The film was a box office bomb grossing $55 million worldwide on an $80 million production budget.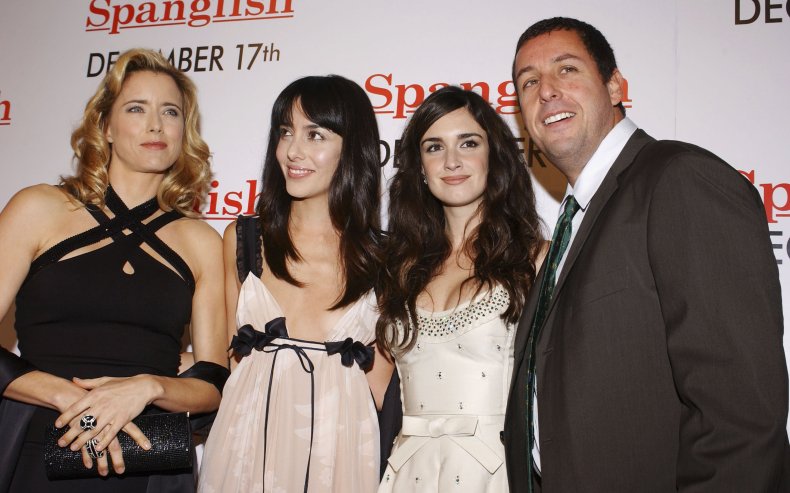 9. Hotel Transylvania 2 (2015)
Coming in at 55 percent on Rotten Tomatoes, Hotel Transylvania 2 provides cheesy entertainment for young ones. It features Andy Samberg and Selena Gomez.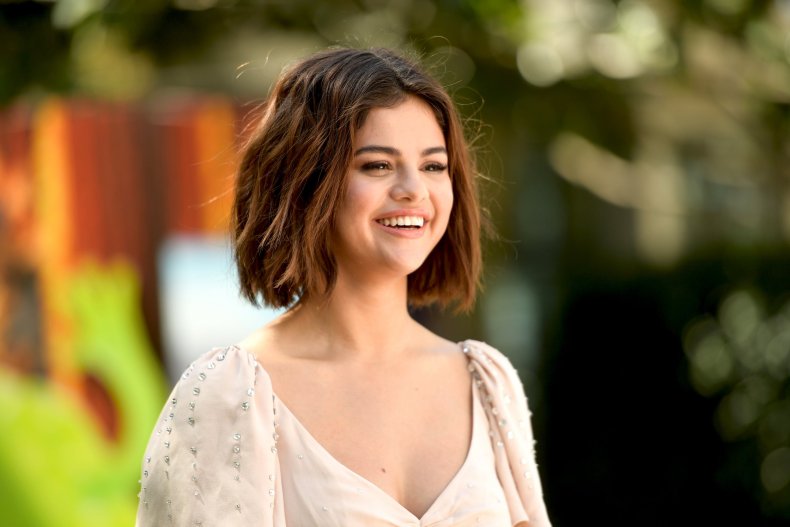 8. Happy Gilmore (1996)
A comedy classic for those who like Sandler's slapstick style, Happy Gilmore follows an amateur golfer with anger issues as he navigates life and love. Directed by Dennis Dugan, the movie has a rating of 61 percent on Rotten Tomatoes.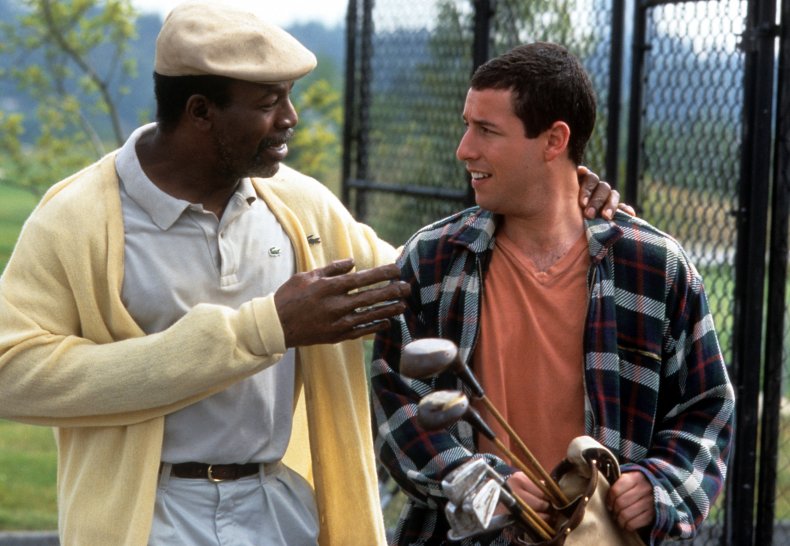 7. Hotel Transylvania 3: Summer Vacation (2018)
A good one for the kids, Transylvania 3: Summer Vacation is the highest-grossing film in the Hotel Transylvania series and Sony Pictures Animation's highest-grossing film worldwide to be completely animated.
Stream on FuboTV.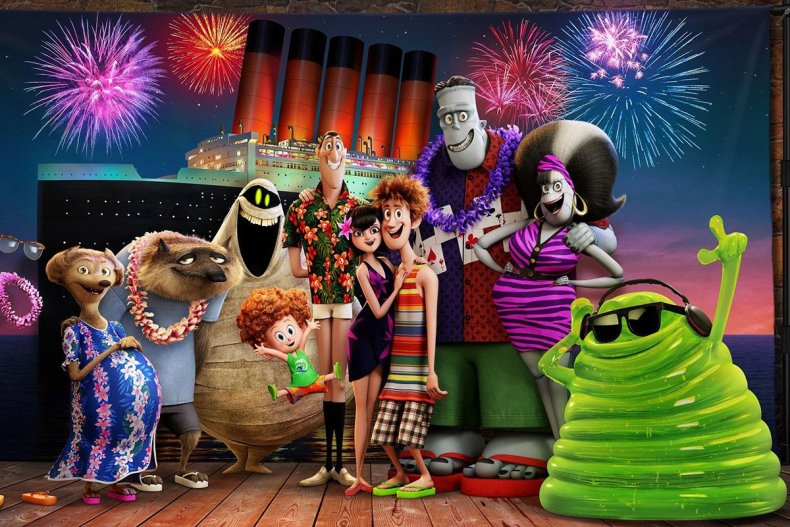 6. Reign Over Me (2007)
With a rating of 64 percent on Rotten Tomatoes, Reign Over Me is a tale of friendship and loss as Sandler plays a man stricken with grief after losing his family in the September 11 attacks. On Metacritic, the film has a weighted average score of 61 out of 100, based on 33 critics.
Stream on Starz.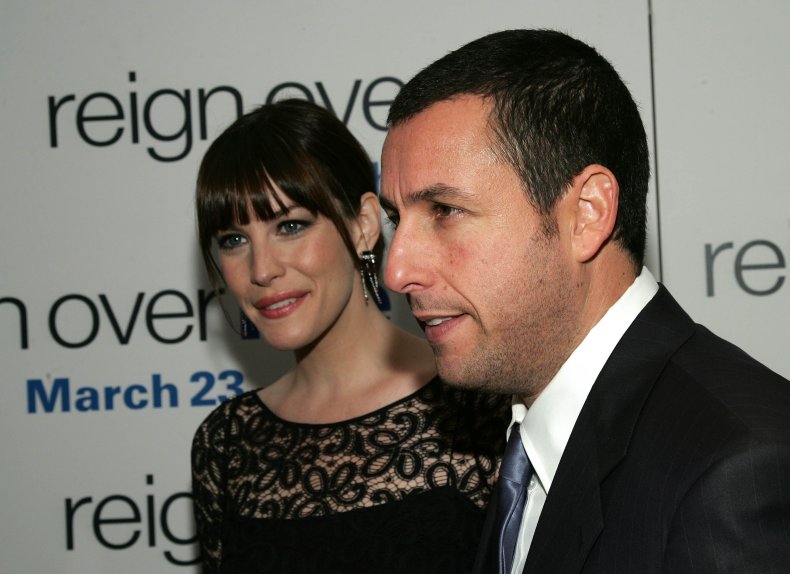 5. The Wedding Singer (1998)
A classic '90s rom-com, it follows the story of a wedding singer who falls in love with a waitress. The movie was adapted into a stage musical of the same name, debuting on Broadway in 2006.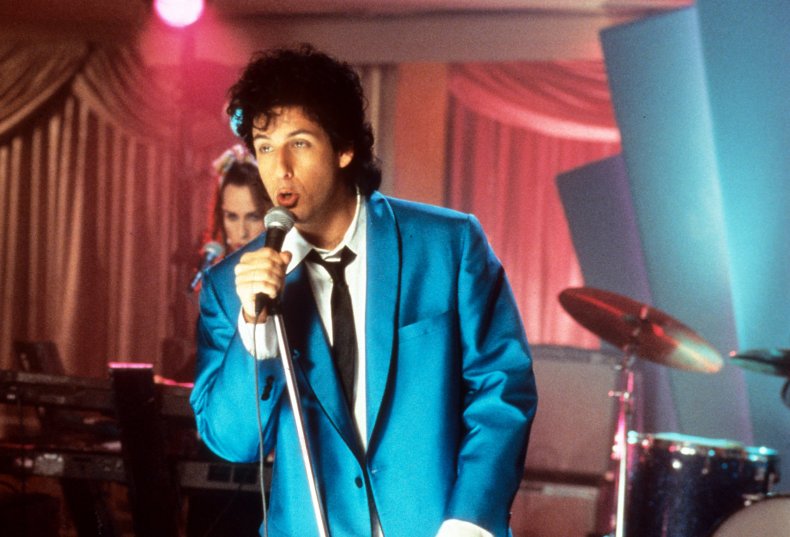 4. Funny People (2009)
Directed by Judd Apatow, this black comedy-drama follows a comedian who is diagnosed with a terminal illness as he attempts to rebuild the relationships in his life. It has a rating of 69 percent and features Seth Rogen, Lesie Mann and Jonah Hill.
Stream on Starz.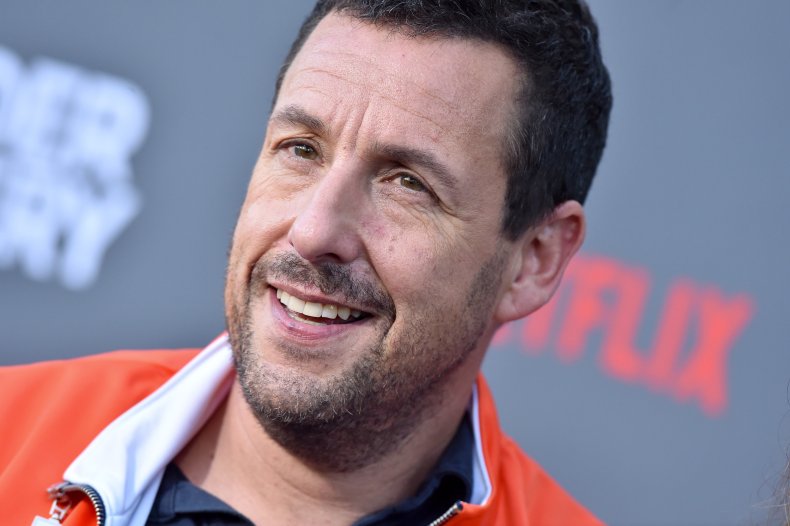 3. Punch-Drunk Love (2002)
Punch-Drunk Love has a rating of 79 percent on Rotten Tomatoes, making the comedy-drama one of Sandler's most popular films. It follows the story of a lonely entrepreneur in love with his sister's colleague.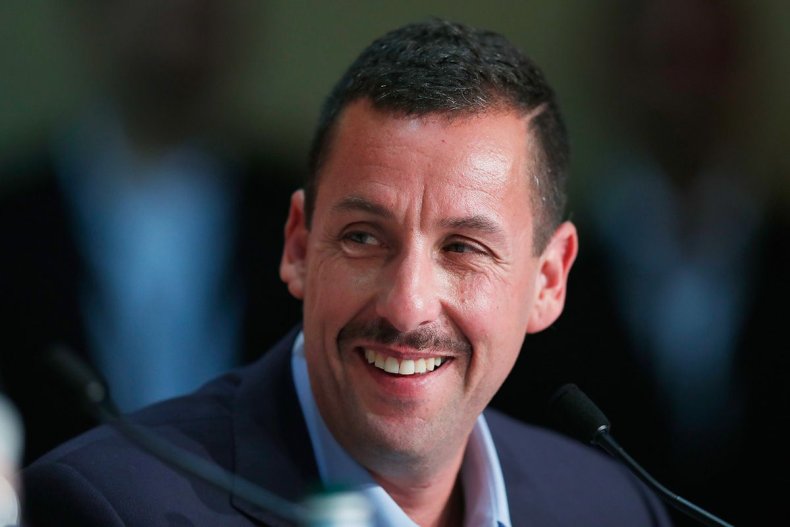 2. The Meyerowitz Stories (2017)
This comedy-drama stars Sandler alongside Ben Stiller, Dustin Hoffman, Elizabeth Marvel and Emma Thompson and follows the lives of a group of siblings. The Meyerowitz Stories was selected to compete for the Palme d'Or in the main competition section and also won the Palm Dog award at the 2017 Cannes Film Festival.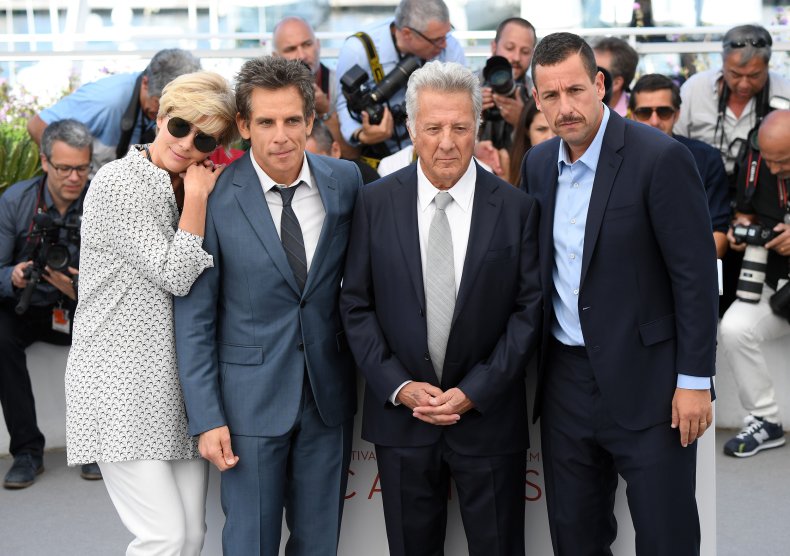 1. Uncut Gems (2019)
With a rating of 91 percent on Rotten Tomatoes, this crime thriller sees Sandler ditch his traditional comedy role. He plays a Jewish-American jeweller and gambling addict who must retrieve an expensive jewel to pay off his debts.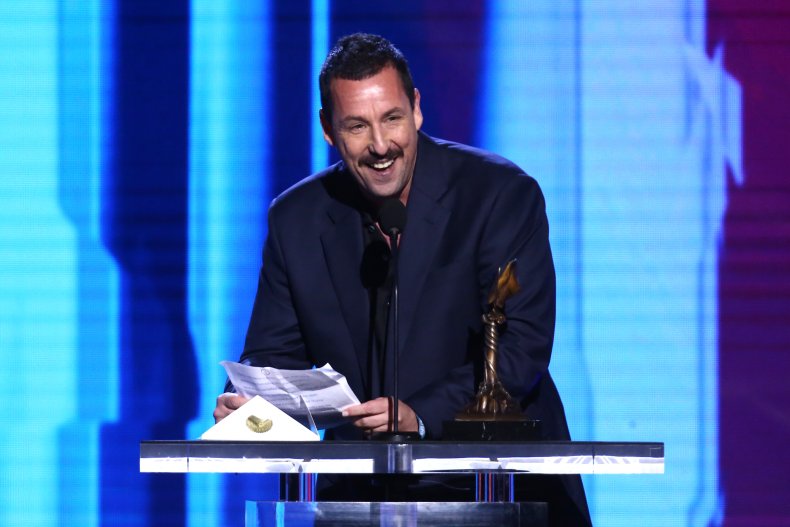 https://www.anrdoezrs.net/links/8793637/type/dlg/sid/---London_Culture-/https://www.starz.com/us/en/buy?gclid=Cj0KCQjwkZiFBhD9ARIsAGxFX8B9jQVXoAF3bdygzl2BWkyNCP5-9gP2uVxGiecnMNVQhXVgfj8-3fkaAvCCEALw_wcB&gclsrc=aw.ds&mat_click_id=4b457afd452d4a98bdc93dd18aa61daf-20210520-161028&referrer=mat_click_id%3D4b457afd452d4a98bdc93dd18aa61daf-20210520-161028%26link_click_id%3D923948434372003512&utm_campaign=8545672057_519028100100_aud-387399336383:kwd-94664120&utm_medium=paid_search&utm_source=google