Adam Savage, MythBusters Lead Tributes to 'Truly Brilliant' Grant Imahara
Tributes are pouring in for Grant Imahara, an electrical engineer and former MythBusters host, who passed away suddenly aged 49 following a brain aneurysm.
A spokesperson for the Discovery Channel confirmed the news, telling Variety: "We are heartbroken to hear this sad news about Grant. He was an important part of our Discovery family and a really wonderful man. Our thoughts and prayers go out to his family."
Imahara was also known for Netflix's White Rabbit Project and was a long-time Hollywood visual effects professional.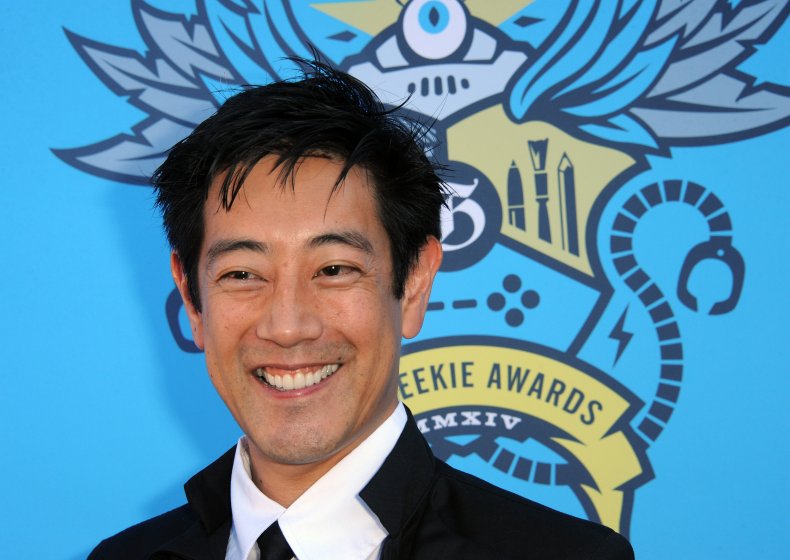 His loss has hit his former colleagues hard, with MythBusters' Adam Savage leading the tributes.
Savage tweeted: "I'm at a loss. No words. I've been part of two big families with Grant Imahara over the last 22 years. Grant was a truly brilliant engineer, artist and performer, but also just such a generous, easygoing, and gentle PERSON. Working with Grant was so much fun. I'll miss my friend."
Kari Byron, who worked with Imahara on both MythBusters and White Rabbit Project, shared a photo of the two of them working together on set.
She later tweeted that she wished she had a "time machine" along with another photo with Imahara and Tory Belleci.
Belleci himself wrote that he was "heartbroken."
"I just cannot believe it. I don't even know what to say. My heart is broken. Goodbye buddy," he said.
Producer Juan Carlos Bagnell also shared his grief at losing his friend, tweeting: "Words are insufficient to express how heavy my heart is. I was so privileged to work with Grant Imahara on a couple small projects. So smart, funny, and kind. Just an amazing and gracious man. Rest in peace Grant. The world was a more interesting place for your being here."
Voice actor Matthew Mercer of Critical Role fame said Imahara was a "rare" kind of person.
"There are rare, RARE people in this world that are made of pure love, light, and kindness. @grantimahara is one of the brightest," he said. "Not an ounce of malice within that soul. Intelligence and heart that eclipse so much shadow. His years of friendship are precious to so many."
Science content creator Trace Dominguez added: "This news about @grantimahara is heartbreaking... he brought so much light and happiness into the world with his creations. I'm so sad to see him go. Rest In Peace, my friend."
Imahara co-hosted more than 200 episodes of MythBusters from 2005 to 2014 as part of the so-called "Build Team" with Byron and Belleci. He previously worked for Lucasfilm's THX division and Industrial Light and Magic, working on films such as the Star Wars prequels, Jurassic Park, The Matrix Reloaded, The Matrix Revolutions, Galaxy Quest and Terminator 3: Rise of the Machines.
Imahara is survived by his fiancée Jennifer Newman.