Adam Schiff Says House 'Averted' Shutdown, Vote Now Goes to Senate
California Representative Adam Schiff said that the House of Representatives passed a continuing resolution Thursday to temporarily avert a government shutdown, but the vote now faces an uphill battle in the Senate, where the threat of a shutdown still looms.
"This continuing resolution will ensure that we uphold our promise to workers, families, veterans, and seniors," Schiff, one of the top Democratic legislators, tweeted. "And it will allow us to stay focused on passing critical legislation like expanding child care and improving health care."
By a vote of 221-212, the resolution passed along mostly partisan lines. Representative Adam Kinzinger of Illinois was the only Republican to join the Democrats in voting "yes."
Kinzinger has been among the few Republicans who have sided with the Democrats on typically partisan issues. He is also one of just two GOP members who sit on the House Select Committee on the January 6 Attack.
While both parties have stated a federal shutdown is not the answer, the current political landscape could threaten to make one unavoidable.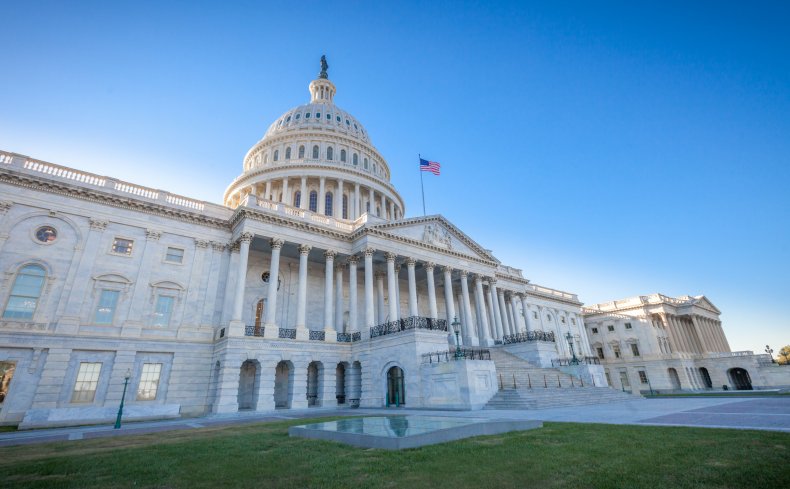 A vote on the government funding is now set to take place Friday in the Senate, and despite the motion making its way through the House, it is likely to encounter stiff opposition from a handful of Republican senators. A number of these politicians have stated that they are unwilling to budge on a deal.
Most of these Republicans have said that they will delay the bill over President Joe Biden's vaccine mandate for small businesses, threatening to curtail any hope of avoiding a shutdown. Many GOP members, such as Utah Senator Mike Lee, have stated that the mandate is "the only thing I want to shut down."
The president and his administration have consistently stated that this vaccine mandate is legal and needed to curb the spread of COVID-19.
Despite this, with a number of holdouts on the Republican side, it appears more and more likely that there will be a stalemate. While most senators agree that a deal will eventually be reached, experts have stated that a temporary shutdown over the weekend could be looming.
If a deal is not reached in the Senate, the shutdown would begin Friday at midnight.
Current Senate procedures state that all 100 senators must vote yes in order for swift passage of the funding resolution Friday afternoon. Given the current stopgap, it is unlikely that all 50 GOP senators will agree to fund the government unless there is an amended vote to remove the vaccine mandate.
Despite this, though, the president has also stated that there will not be a long government shutdown unless "someone decides to be totally erratic."
A number of GOP senators are reportedly frustrated that a few of their Republican colleagues could potentially cause a government shutdown.
Senate Minority Leader Mitch McConnell, a Kentucky Republican, agreed in a recent interview that a long-term shutdown was not the way to go.
"We're not going to shut the government down," McConnell told Fox News. "That makes no sense for anyone. Almost no one on either side thinks it's a good idea."
Newsweek reached out to Representative Schiff's office for comment.
Update 12/02/2021, 6:30 p.m.: This story has been updated with additional information.