Texas Executes Mentally Ill Man After Multiple Appeals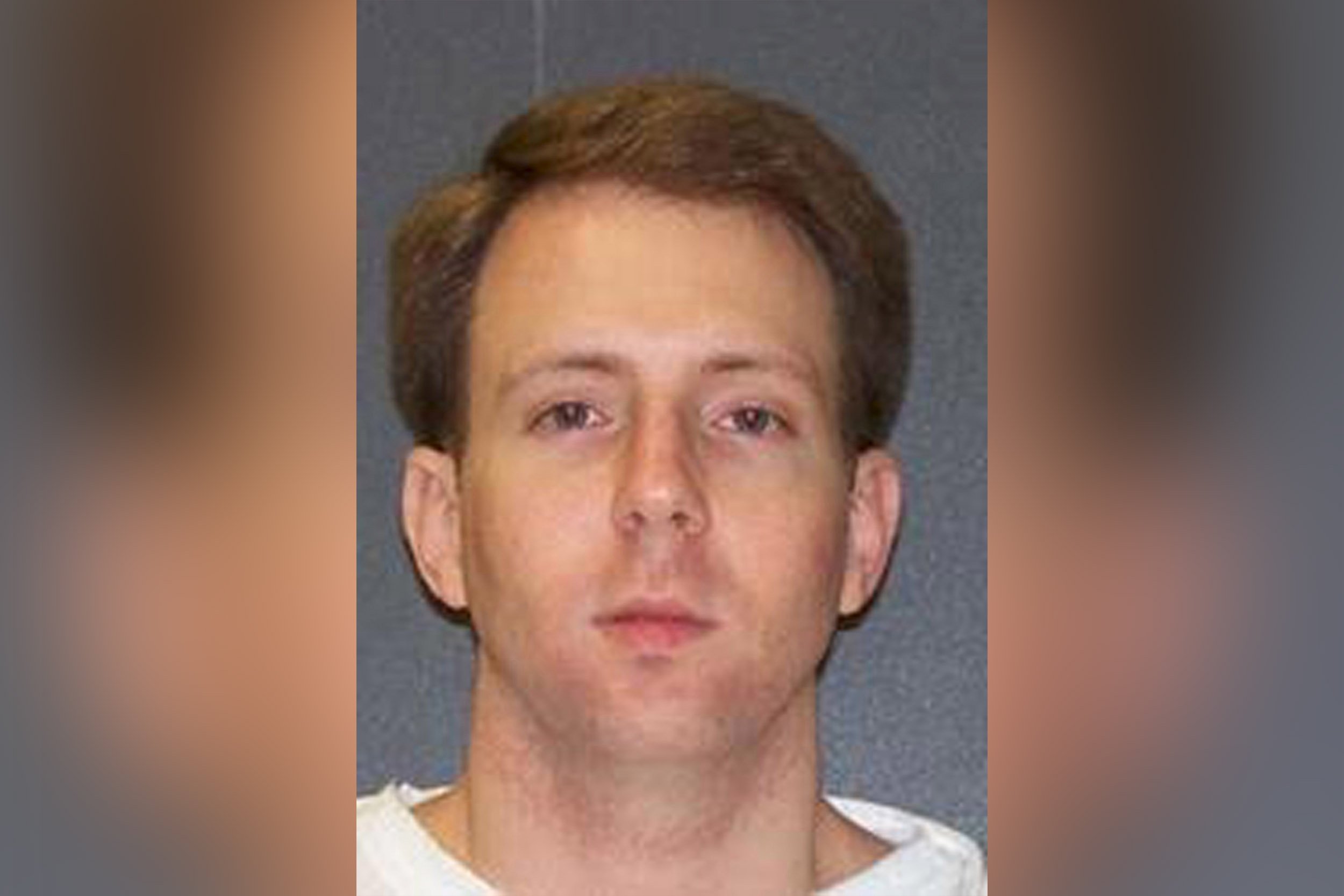 Updated | A Texas man accused of killing a city worker was executed on Tuesday night, despite his lawyers' argument that he should be spared death due to mental illness.
Adam Kelly Ward, 33, who had been on death row since 2007, was convicted of killing a city worker in 2005 over a dispute concerning large amounts of trash piled up outside his house in Commerce, Texas, located around 65 miles northeast of Dallas. Ward said he was defending himself when he shot and killed Michael Walker, 47, a code enforcement officer, who was taking photos of the piled-up junk. Walker was unarmed at the time, carrying only a cellphone and camera.
During his 2007 trial and in subsequent appeals of his death sentence, Ward's attorneys presented evidence of his delusions, paranoia and bipolar disorder. The Supreme Court refused to review Ward's case in October, and the 5th U.S. Circuit Court of Appeals rejected an appeal last week. He was executed by lethal injection on Tuesday night after his lawyers' failure to obtain a stay of execution.
In a videotaped statement after his arrest in 2005, Ward said he believed Walker had been spying on him and his father, who has been described as a "hoarder," for a long time. Ward shot Walker nine times with a .45-caliber pistol.
The Ward family had been cited for housing and zoning code violations numerous times, according to the Associated Press.
"Only time any shots were fired on my behalf was when I was matching force with force," Ward told the AP last month. "I wish it never happened, but it did, and I have to live with what it is."
Some states' Supreme Court justices have previously ruled that anyone with an IQ under 70 should not be executed, but killing would be permissible if the inmate understands that they are about to die and the reasons for their execution. Although the American Civil Liberties Union says there's "an increasing recognition that severe mental illness is a reason to spare people not from the responsibility of their crimes but from the ultimate sanction of death," there are still exceptions. In January, Robert Ladd, 57, was killed by lethal injection in Texas, despite his lawyers saying he had an IQ of 67.
State attorneys claimed that Ward had an IQ as high as 123, and debate over the impact his mental illness may have had on his ability to understand reality continued up until his execution.
"Why would you go out and shoot an officer just because he was taking pictures of your home? There has to be some, to use a layman's term, craziness there," says Christopher Slobogin, a professor at Vanderbilt Law School.
Mental impairment is loosely defined in two ways: either having an intellectual disability—a congenital disability found at birth or that developed just after birth, associated with low IQ and an inability to perform basic tasks—or mental illness, which is classically associated with schizophrenia and bipolar disorder.
Often, symptoms of both types of mental impairment overlap, James Clark, an anti–death penalty campaigner at Amnesty International, tells Newsweek.
"It's actually extremely common. You often see this web of intellectual disabilities and mental illnesses," he says.
Still, there is "absolutely" continuing stigma against those defined as having mental illness on death row, says Slobogin. "There's this concern that mental illness is easily faked," he says. "There's also this intuition which many people have that people with mental illness are much more dangerous than the average individual. There's much more sympathy towards people with intellectual disability than there is towards people with schizophrenia. People are much more scared and fearful of people with mental illness."
People also believe that people with mental illness have control over their actions, an assumption that "is largely false," says Slobogin.
Ward's execution is the fifth in Texas this year and the ninth in the U.S. Two additional executions are scheduled later this month, in Texas and Georgia, and another person is set to be executed in Texas on April 6, according to the Marshall Project's execution tracker, The Next to Die.
This story has been updated to reflect Ward's execution on Tuesday evening.