Adaptive Cruise Control Leads to Speeding, Increased Risk of Fatal Crashes: Study
Adaptive cruise control (ACC) could increase the risk of fatal car crashes due to drivers using the technology to set their cars to travel faster than speed limits, according to a new study.
A study released Thursday by the Insurance Institute for Highway Safety (IIHS) found that drivers using ACC traveled faster than the speed limit 95 percent of the time, while drivers not using ACC also exceeded the limit 77 percent of the time. No versions of ACC that are currently on the market prohibit drivers from setting speeds higher than the legal limit.
"Drivers were significantly more likely to speed while they used ACC (95%) relative to periods of manual control (77%)," the authors of the study wrote. "A similar pattern arose for drivers using ACC with added lane centering (96% vs. 77%). Drivers who traveled over the posted limit with these systems engaged also sped slightly faster than drivers controlling their vehicle manually."
"We found that these differences were the most pronounced on limited-access roads with a lower speed limit (55 mph)," they added. "These findings point to a possible obstacle to obtaining the full safety potential from this advanced vehicle technology. Any consideration of the net safety effect of ACC and lane centering should account for the effects of more frequent and elevated speeding."
Drivers who use ACC are increasing their risk of being involved in a fatal crash by 10 percent, according to the researchers. The 10 percent figure was arrived at using a formula for calculating probable crash outcomes, rather than an analysis of real-world crashes.
The study was conducted using data from 40 drivers in the Boston, Massachusetts area who were observed over a period of four weeks after each being given a vehicle equipped with ACC, either a 2017 Volvo S90 or a 2016 Land Rover Range Rover Evoque.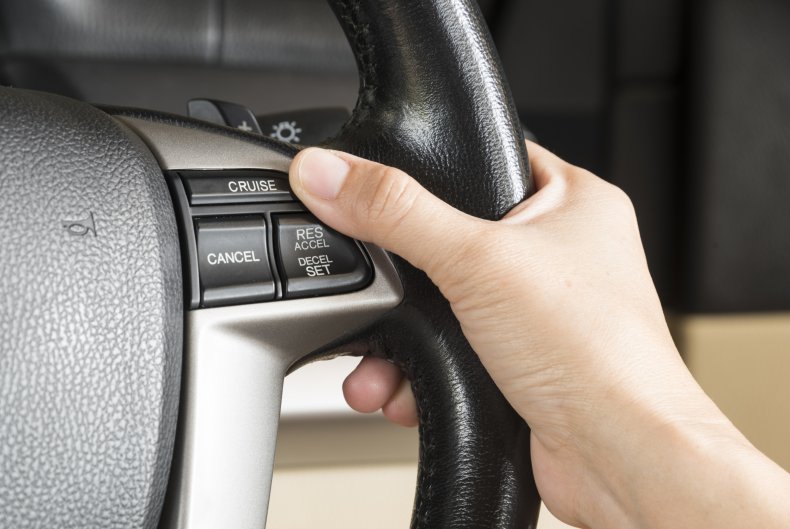 The researchers said that because speeding using ACC was increased on roads with lower speed limits, there is a possibility that "speeding caused by (mis)use of these systems will be less common in states where a greater proportion of interstates have a high speed limit."
"ACC does have some safety benefits, but it's important to consider how drivers might cancel out these benefits by misusing the system," IIHS statistician Sam Monfort, the study's lead author, said in a statement. "Speed at impact is among the most important factors in whether or not a crash turns out to be fatal."
Unlike non-adaptive cruise control, which holds speeds at a steady rate unless changed or disengaged with driver input, adaptive cruise control automatically adjusts speed to maintain distance between vehicles in traffic. An April 2020 study from the IIHS-affiliated Highway Loss Data Institute found that some driving assistance technologies, which include ACC systems, can reduce the risk for crashes.
The IIHS suggested that making ACC systems more restrictive by limiting the speeds they can be set at or linking an upper threshold to posted limits "might be the answer" to reducing risk, while acknowledging the possibility that doing so could "discourage risky drivers from using ACC altogether."
Newsweek reached out to the National Highway Traffic Safety Administration for comment.